How to Rebuild Credit After Some Minor Slip-Ups
Important Note: When you buy through our links, we may earn a commission. As an Amazon Associate we earn from qualifying purchases. Content, pricing, offers and availability are subject to change at any time - more info.
As we all know, a good credit report makes life easier and is less costly. However, in today's times, it is very easy to suffer from financial setbacks and fall behind on a credit card payment or a regular monthly payment or go over a credit limit. Making timely payments and keeping a good credit score can be a lot to handle with a busy life. If your credit score is not where you would currently like it to be, we will provide you with hope in teaching you how to rebuild credit and have a strong credit profile.
---
Advertisement
---
What Factors Influence Credit Score?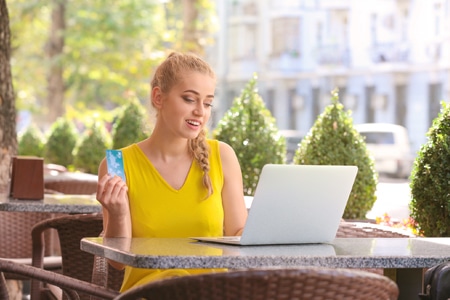 While there can be many factors influencing your credit score, these are the most common:
Your Payment History. This is a record of payments that have been made on-time as well as missed or late payments. Payments that are made on-time provide lenders with security knowing that you will pay off debt and they will be able to recoup money.
Public Records. These are notices of civil judgments or claims for bankruptcy which indicate that a person was unable to fulfill their financial obligations. If you have any judgments against you, you are considered high-risk. If you are approved for a loan, generally you will pay more because of this.
Hard Inquiries. While it may seem unfair, these are your recent attempts at securing new credit. This happens any time a financial institution runs a credit check.
Credit Utilization Ratio. Credit Utilization Ratio is a comparison of the total amount of credit available to you versus how much is currently being used.
Mix. This indicates the types of credit accounts currently in use.
Age. No, not personal age! This is how old the credit accounts are.
Total Debt. The total amount of existing debt. This includes loans, collections, credit cards, and other sources of credit.
If you want to know what is affecting your credit score, it is a good idea to frequently view them. This is easy given how many companies offer free credit checks.
These companies will provide you with a complete list of factors that are impacting your credit score. If you are trying to improve your score, consider taking care of the factors listed on the report. It is a good idea to closely monitor it over time – even without a poor credit score. Identity theft is on the rise, and this is a good way of making sure no one has opened additional cards in your name. You will be able to flag suspicious activity and deal with it before it becomes a major issue.
How Do You Rebuild Your Credit?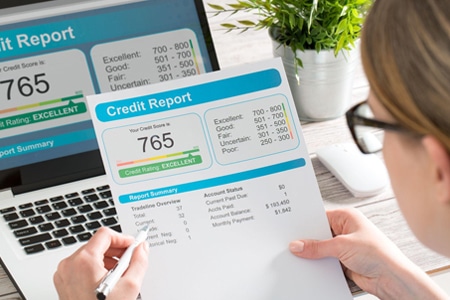 For credit scores that are lower than you would like, or to rebuild credit after a financial hardship, the changes begin with your choices. Steps taken to overcome past credit behaviors or even getting back on track will reflect positive changes on your credit score as time progresses.
To increase your credit score:
1. Pay Your Bills On Time. Bills should be paid on time each month. If past due accounts exist, work diligently to make them current and make them on time going forward. Most companies are more than happy to accept payment arrangements in addition to what is owed every month. If you can accomplish this, it will go a long way to eradicating debt.
2. Consider Secured Accounts. By opening an account that is secured, like a credit card, can help establish a positive credit history by using it. Secured accounts (prepaid credit cards) allow you to deposit cash into an account each month. Cash is seen as collateral in this case. This will allow you to borrow against it in the form of credit.
The use of a secured account is reported to the credit bureaus. As the monthly bill is paid, the positive payment history increases your credit rating. However, be advised that opening it generates a hard inquiry to the report. This could temporarily drop your credit score.
3. Consider How Much You Use Credit Cards. No one enjoys maxing out a credit card, nor do banks like to see maxed-out cards, either. The credit utilization ratio measures the full amount of credit available to how much is used. The lower the ratio, the better your score. Experts recommend keeping this ratio below 30%.
To reduce the ratio:
Keep balances to a minimum (low) or pay them completely.
Eliminate credit card debt.
Cautiously close accounts. When an account is closed, the amount of available credit is also reduced. This may affect this portion of your score.
4. Be Mindful of Obtaining New Credit. Opening new accounts and even applying for them affects the credit score. While increasing the amount helps the credit utilization ratio, you may end up having to apply restraint or pay the bills each month.
Additionally, each application generates a hard inquiry. Too many inquiries over a short time negatively affect credit scores. If a lender sees multiple applications in a short duration, they may feel you are suffering financially and using credit to compensate. It indicates to them you are not living within your means.
Lenders want an indication that you will not be overextending yourself financially before approving credit.
5. Ask for Help From Family and Friends. While it is a humbling experience, sometimes this is necessary. If they are willing, they can help you by:
Allowing you to be an authorized user on a credit card
Create a joint account between the two of you
Become a cosigner to qualify you for a loan
6. Contact a Debt Management Professional for Help. Some options available include:
Credit Counselling. A credit counsellor can help you devise a financial plan to help you obtain control of your debt load. Most reputable organizations are nonprofit.
Debt Consolidation. For high-interest debts or unsecured debts, debt consolidation may help you reduce monthly payments. It reduces the interest that is paid each month allowing you to reduce your monthly payments. You also pay one bill as opposed to many and can reduce debt quicker.
Plan for Debt Management. This focuses on eliminating debt. Money is deposited monthly with a credit counsellor. This person uses the money to pay unsecured bills via a payment schedule between you and your creditors. Sometimes creditors agree to lower interest or waive fees but are under no obligation to do this.
It is always possible to rebuild your credit score. With a few mindful steps, self-control, and a plan of action, your credit score can easily be reestablished.
How to rebuild your credit score depends on what options you have available. Sometimes experts and financial advisors can outline what is available to you, and help you devise a plan to get out of debt or at least pay it down. However, the first step is knowing what is available and what is financially feasible. Then, you can take things from there.