How To Make Money Playing Games
Important Note: When you buy through our links, we may earn a commission. As an Amazon Associate we earn from qualifying purchases. Content, pricing, offers and availability are subject to change at any time - more info.
Key Takeaways
It is easy to make money playing games, but making a living from it is more challenging as competition is fierce.
Some games require a considerable investment of your time to acquire the necessary skills, even though they are free to play.
To make a great deal of money streaming games on the internet, you have to build a following of many thousands of viewers.
With luck, you can bring in considerable amounts if you choose your platform well and devote significant time and effort to the game.
You can make some money playing games as a decent side hustle if you know what you're doing.
Believe it or not, you can get paid for playing games, but it's not that easy to break into gaming as a business. There are many ways to monetize playing games, and some can be quite lucrative, depending on your level of talent and skill. Below is a list of some ways to make money playing games.
---
Advertisement
---
Making Money Playing Games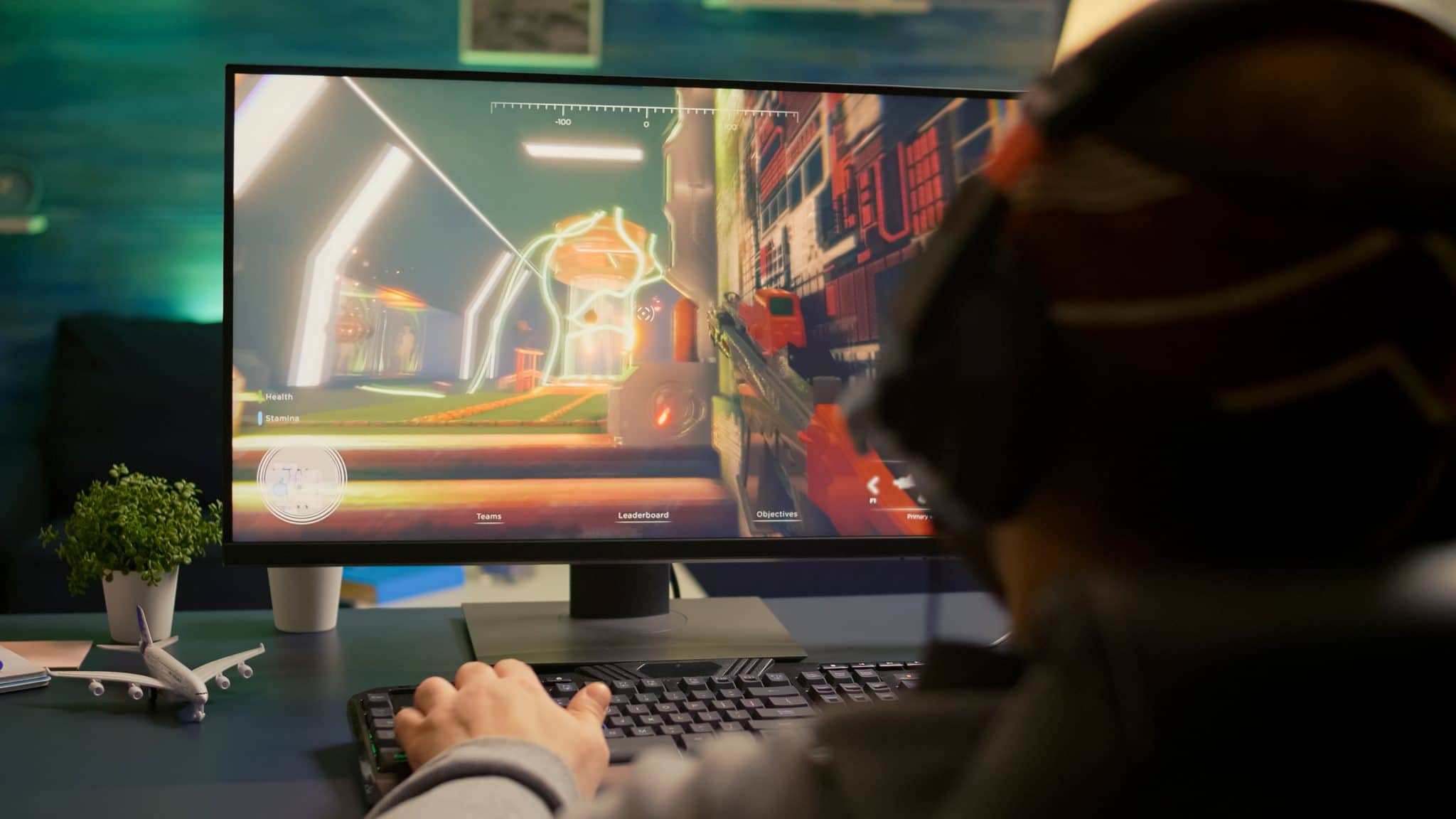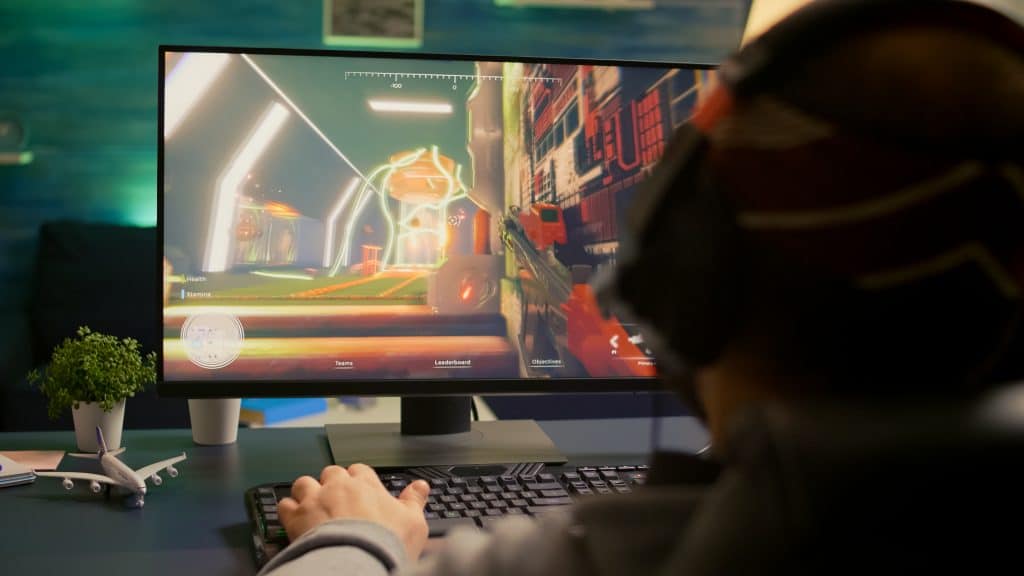 Whether you just want to earn a few extra bucks on the side or pursue a career in gaming, there are plenty of moneymaking opportunities. However, many other people are also trying to make money this way, so competition is stiff, and you need to hone your skills.
Few people make a living only from playing games unless they are top players or key influencers with thousands of followers. Having specific training, for instance, in coding, game design, or similar fields, also helps in some cases.
Streaming games online and vlogging is harder and more time-consuming, but the rewards are more significant, and you can make a good living out of it if you get enough sponsors and followers. The top earners in this area make more than five hundred thousand dollars a month. You will need to invest in some decent cameras and lights to do it well.
Even if your gaming skills are only at the amateur level, you can make money if you can entertain your audience. If you play e-sports such as Fortnite, DOTA, or League of Legends for prizes, you need to up your skills to beat other contestants. E-sport is competitive video gaming, and top winners can attract lucrative sponsorship deals and seven-figure incomes.
Livestream Game: Twitch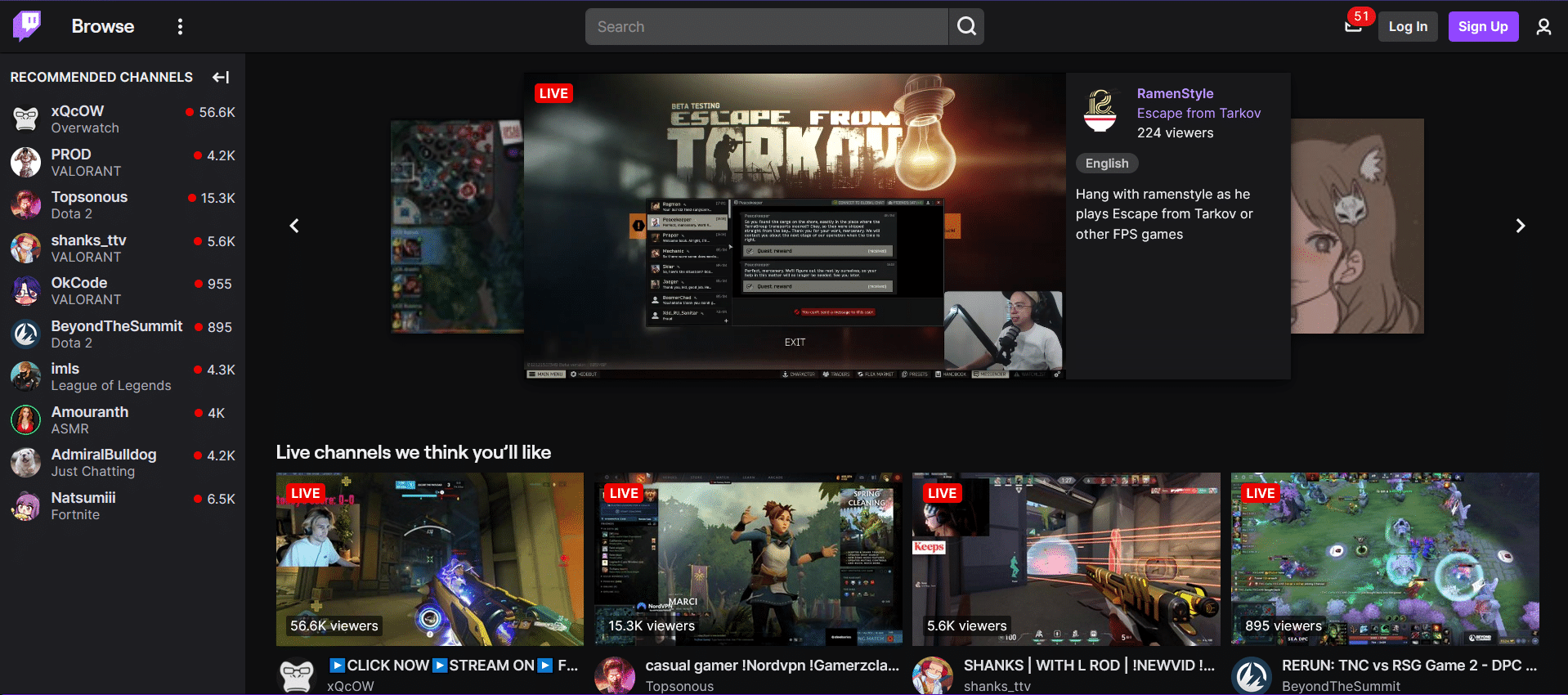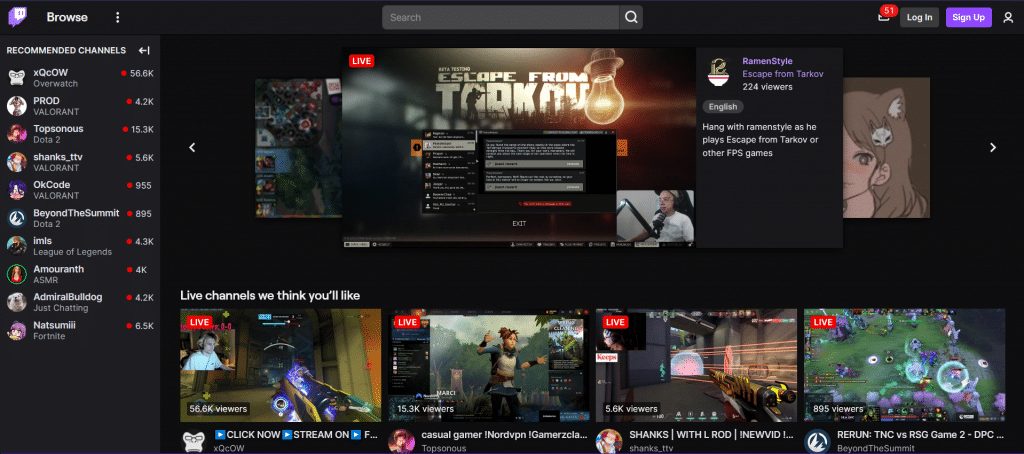 Twitch is a live streaming service for various types of content such as music, gaming, esports competitions, and entertainment. You can stream yourself playing a game that's for sale in the Twitch store. If viewers click on the "Buy Now" button and purchase the game, you will receive five percent of these sales as a Twitch Affiliate.
You can also show ads during a streaming session and before viewers join your stream. The trick is to build a significant following because the more views you have, the more you earn from the ads. You get a small amount, around one cent, per view of each ad, so it pays to have thousands of viewers.
If your viewers give you a "bit" on Twitch, which is equivalent to a Cheer, you get one cent if you are an Affiliate or Partner. Viewers obtain bits in various ways, such as filling out surveys, watching adverts, or buying them via Amazon Payments and Paypal. They can donate their chosen number of Twitch Bits to you if they like your content by giving you a Cheer.
If you do well as a Twitch Affiliate, you can apply to progress to Partner status. Partners get the same benefits as Affiliates but in addition a share of the advertising revenue generated by their live streams.
Livestream Game: YouTube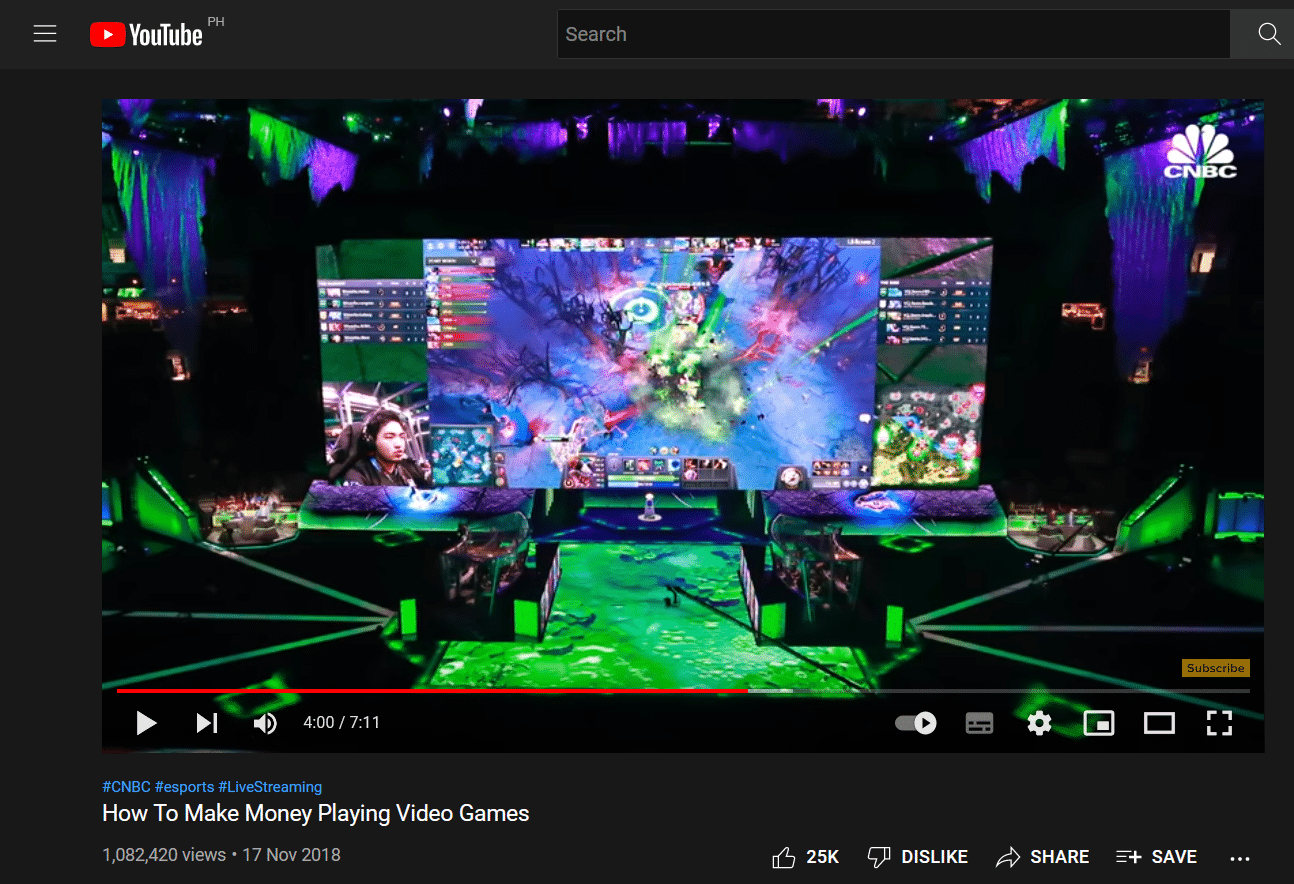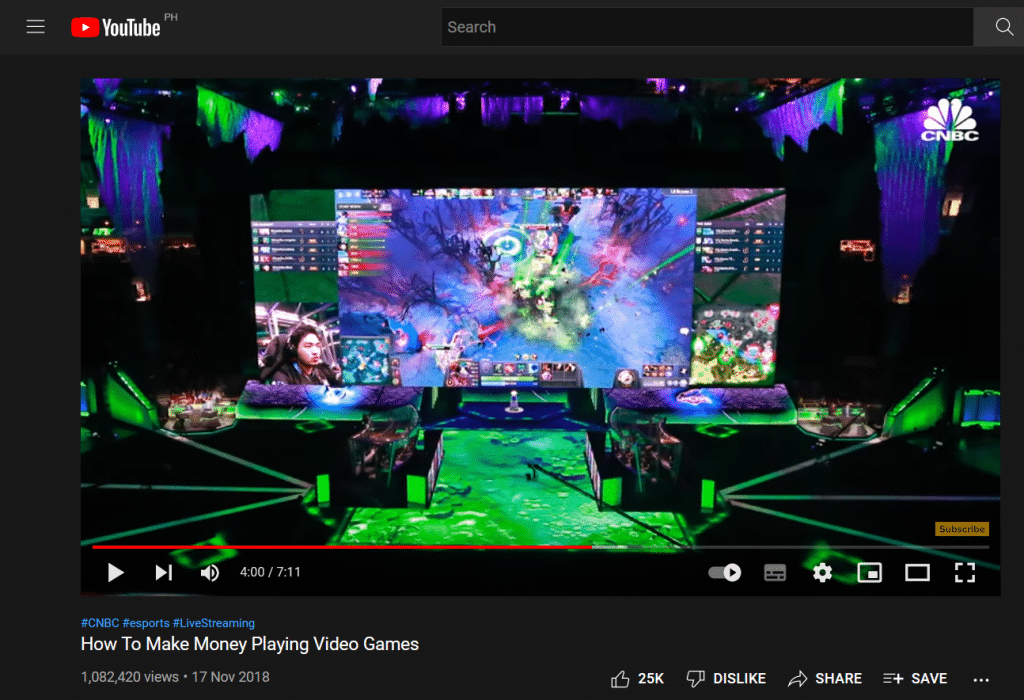 YouTube is similar to Twitch in that you can use it to create a video-gaming channel to attract subscribers. The more views your video receives, the greater the rewards, but YouTube doesn't pay you per subscriber. They pay according to a formula based on the number of views you get and the amount of viewer activity your video generates, such as comments, likes, and watch time.
YouTube calls its measure of payment Cost Per Mile or CPM. It's how much they pay content creators per thousand views. Some top earners make millions of dollars each year, but it takes time and patience to build a following, and you won't make much money at first.
Advertisers pay more to place ads on popular YouTube channels, depending on how much a channel appeals to their target audience. The CPM varies depending on your video content and viewing rates. According to users, they are being paid between eight and thirty dollars for every thousand views.
You have to apply to YouTube to monetize your channel via the partner program. Generally speaking, you must have at least one thousand subscribers and four thousand hours of view time before your application succeeds. 
You can then use Google Adsense to assist you with placing ads in your videos. Google allocates advertising spots on your channel to the highest paying advertisers and manages the billing. Even if you have not reached one thousand subscribers and four thousand hours of view time, you can still make money from your channel through affiliate marketing.
You do this by recommending other people's products and services in your video and encouraging viewers to purchase them by clicking on your affiliate link. Another way is to create a Patreon account that allows viewers to support you for a minimum once-off donation or a regular weekly or monthly donation of an amount of their choice to support your channel.
MistPlay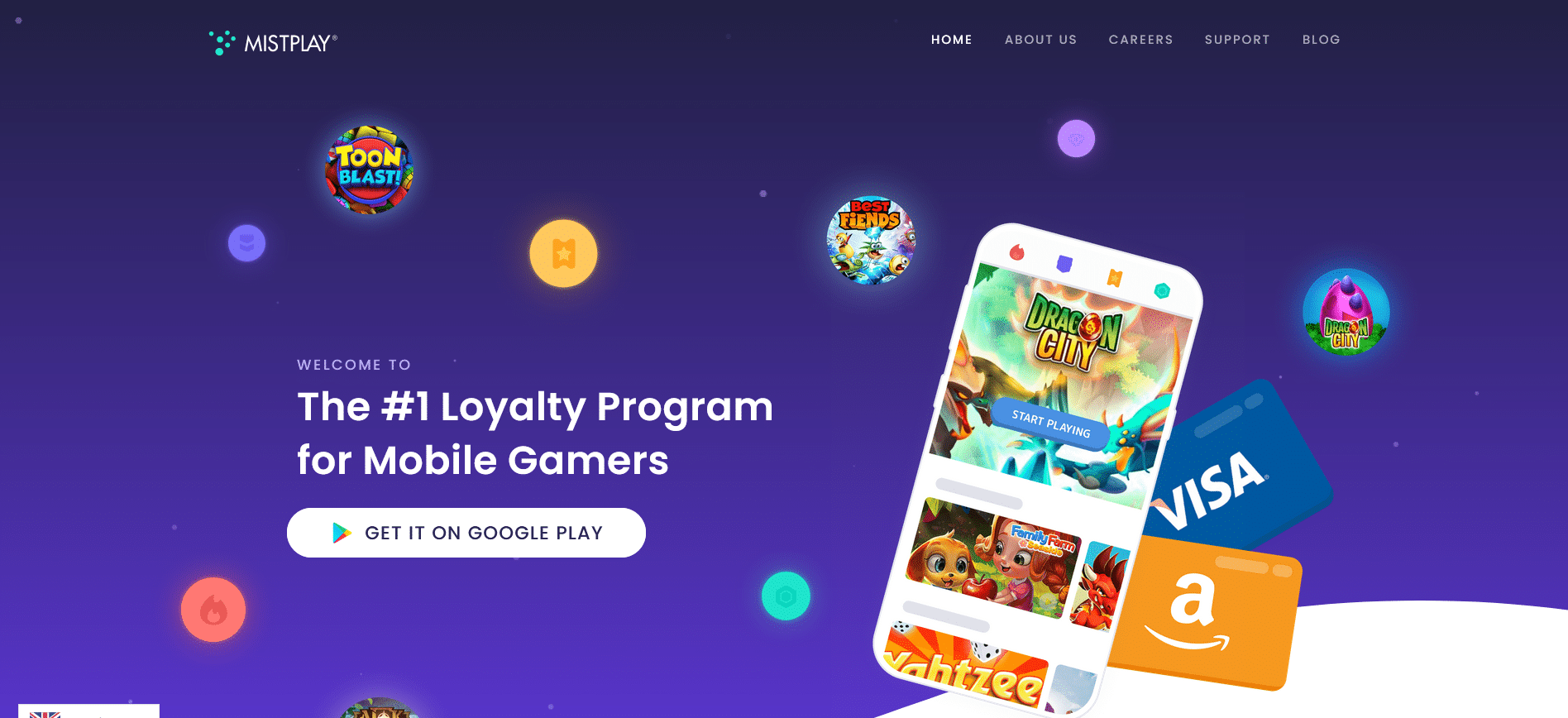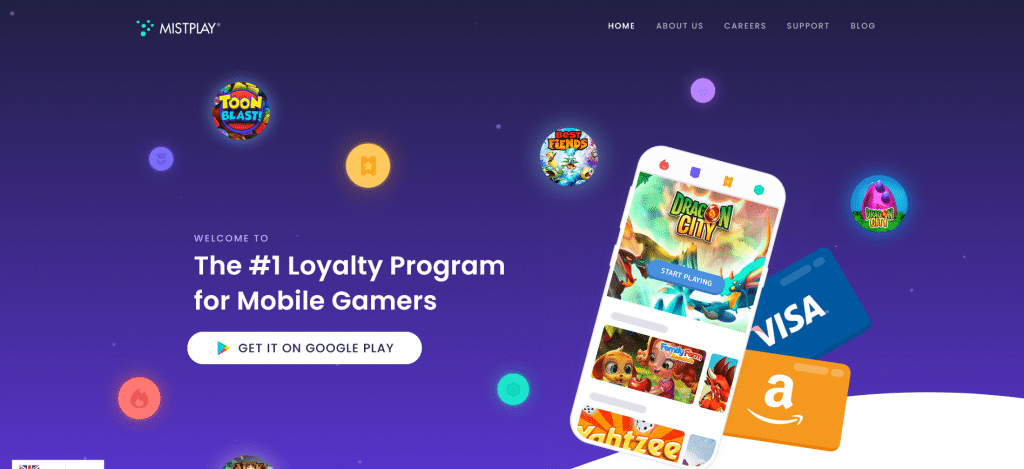 Free to play
Download app free
Only available on Android phones
No fees to open an account
Must be 13 years or older to open an account.
Mistplay is an Android app that allows you to monetize playing games on your phone. It pays you to play games by running competitions and awarding prizes in the form of gift cards. The gift cards are from companies like Google Play, Xbox, Visa, eBay, and Amazon. 
Mistplay is available to download from the Google Play Store. You earn points by playing the games, which are then converted to units that can be used to obtain various gift cards, prizes, and Steam credit. You are eligible for rewards as soon as you start to play.
There's a wide variety of games on offer, and you can choose which ones you play. They include strategy games, board games, war games, and Bingo. You are not permitted to use a VPN to play games on Mistplay because the number of points you earn depends on your location.
Mistplay assists game developers in testing their games and getting them noticed. They gather information on how long you play the game, whether you would recommend it to others, how interactive it is etc. Mistplay doesn't operate in all countries, so you also have to live in one where it does.
Counterstrike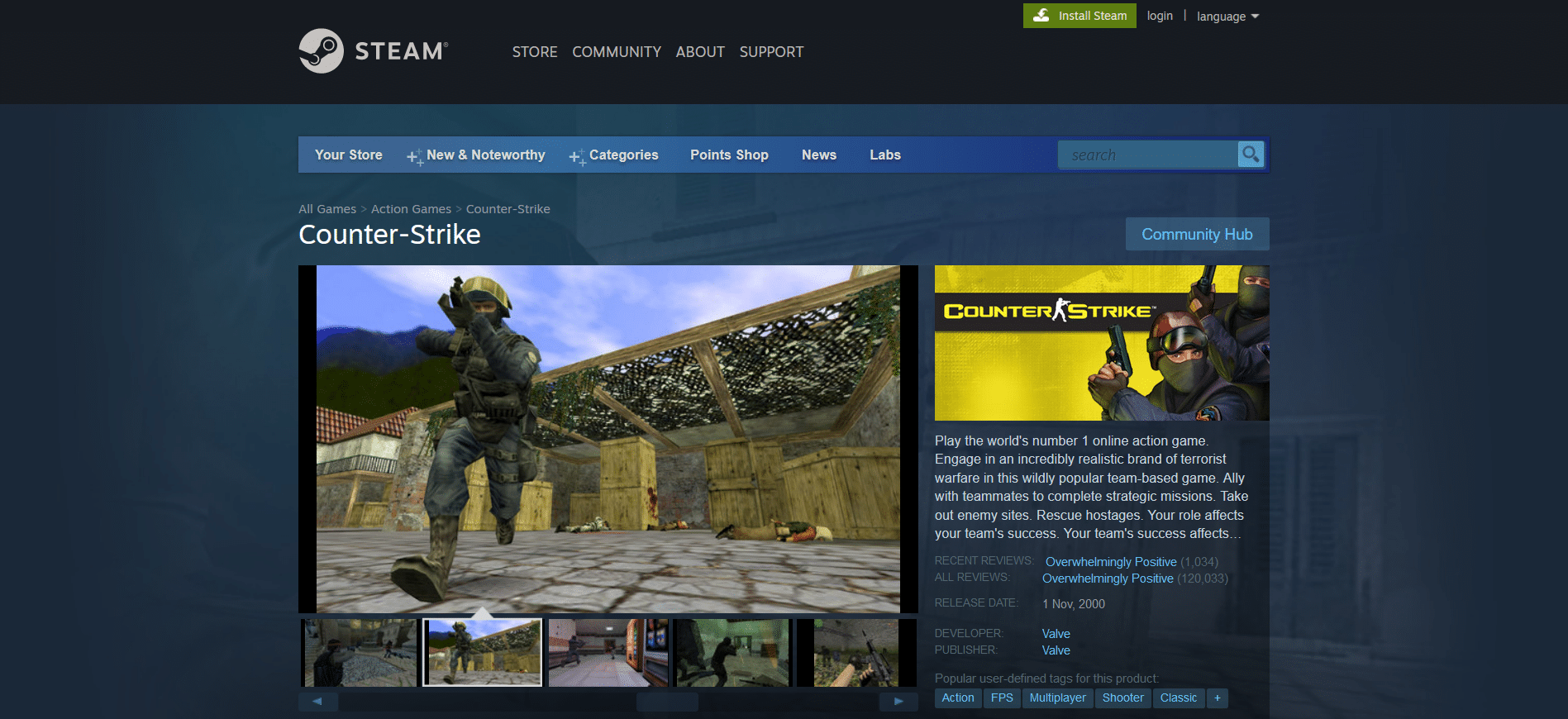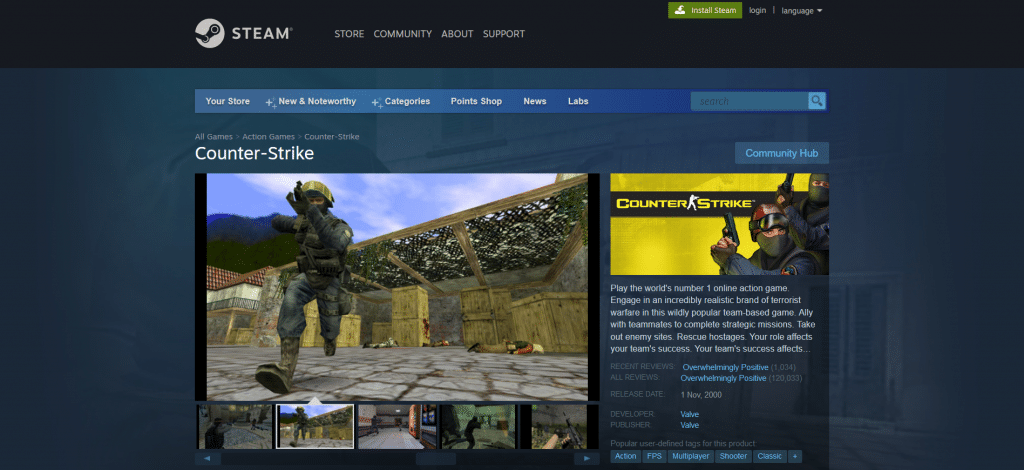 Free to play on PC
Available on Steam Client
Account required
Download of the game required
Multiplayer, first-person shooter
Counterstrike matches are played online, but you need to learn the game before getting involved in a competitive match. The primary competitive mode of Counterstrike is called Matchmaking, but new, non-prime account players need to reach level 2 before they can participate.
Anyone can make money from Counterstrike, or CS: GO, by selling or trading in-game items, called skins, with other players. However, a player needs considerable savvy to understand the true worth of a skin, knowledge of new skins added to the game, and insight into the Steam market and how real-world events affect it.
A player can also win prize money by entering and winning tournaments and competitions. You can become a professional player, but it takes an enormous amount of work and time to reach this level.
Become A Games Tester
Entry-level Quality Assurance (QA) testers earn an average of forty-two thousand dollars annually. Testers with between one and three years of experience earn an average of just over forty-seven thousand dollars a year, while the most experienced may make an average of sixty-seven and a half thousand dollars annually.
However, some companies hire games testers as contractors, not employees, and pay them by the hour. Electronic Arts and Activision Blizzard are some of the top companies that hire games testers.
Games testers play games and identify glitches, bugs, and errors before the game goes on sale to the public. As of 2020, the average yearly income of a game tester was just over fifty thousand dollars.
Gaming companies employ games testers on their premises and in their studios, but a small number work from home. It helps to have a tertiary qualification in a field such as computer programming, game design, video graphics, or another related field.
As a games tester, you will be playing games t a whole new level of observation designed to uncover flaws in menus, characters, and game strategy, halting, graphics glitches, and sound quality.
Defense Of The Ancients 2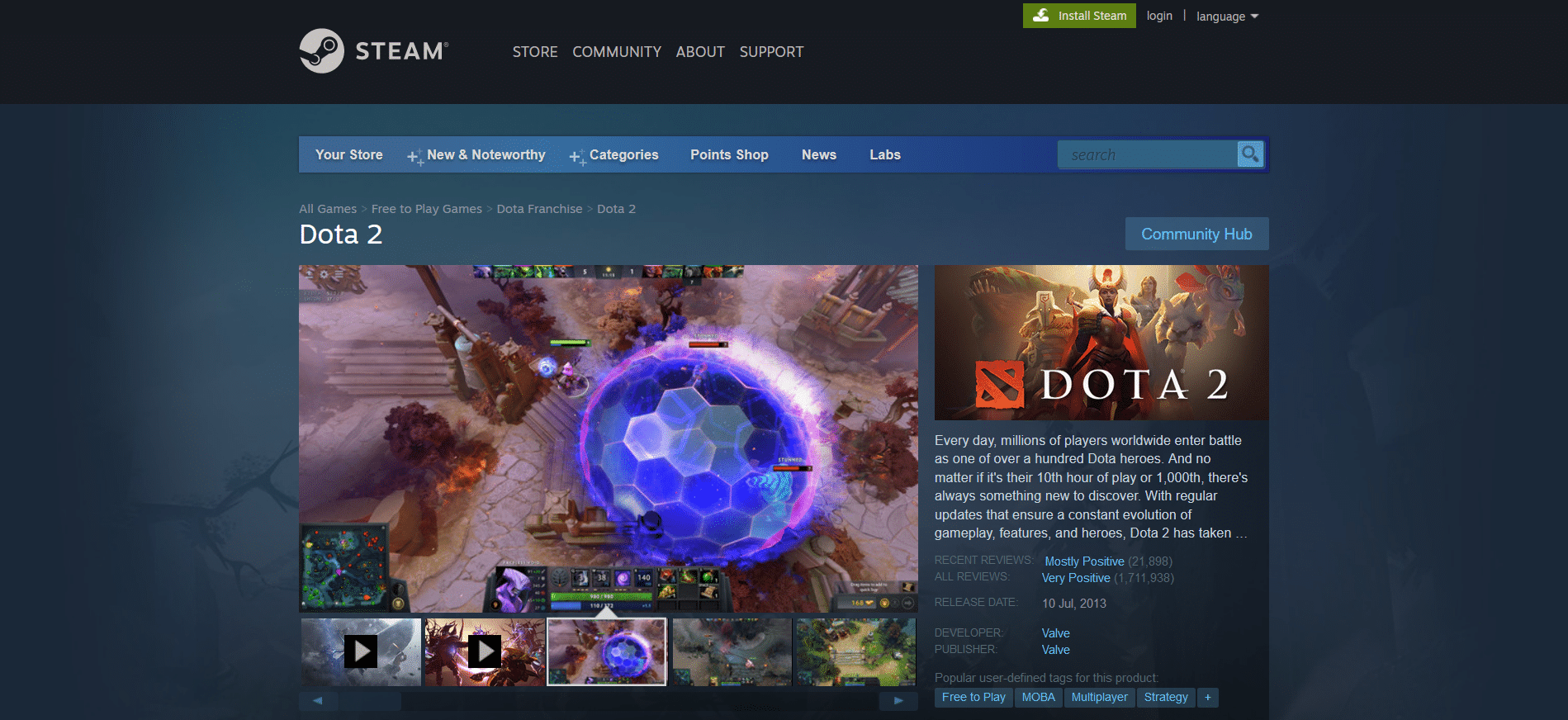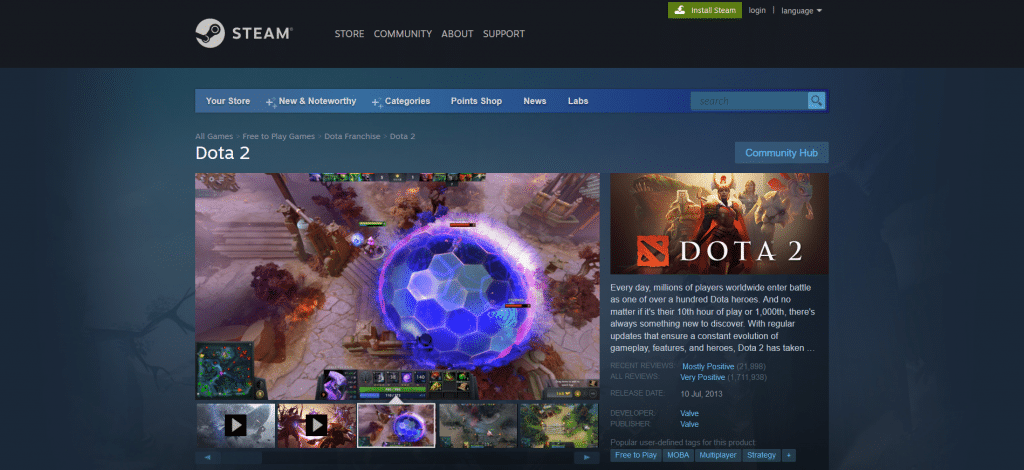 Free to play
Requires a PC
Available on Steam
Played online
Multiplayer
Realtime strategy game
MOBA
Defense of the Ancients 2, also called DOTA 2, is an online game with around six hundred thousand players on Steam. It is a Multiplayer Online Battle Area (MOBA) game like League of Legends. Players assemble two teams of five heroes each to battle it out and destroy the other team's Ancient, winning the game.
It is available on Steam, and you must have enough disk space on your PC to install it.
DOTA 2 is a hugely popular video game played internationally. Winners of its international championships in 2019 had a prize pool of thirteen and a half million US dollars. The total prize pool was thirty million, eight hundred thousand US dollars. In 2021 the prize pool was over forty million US dollars.
Fortnite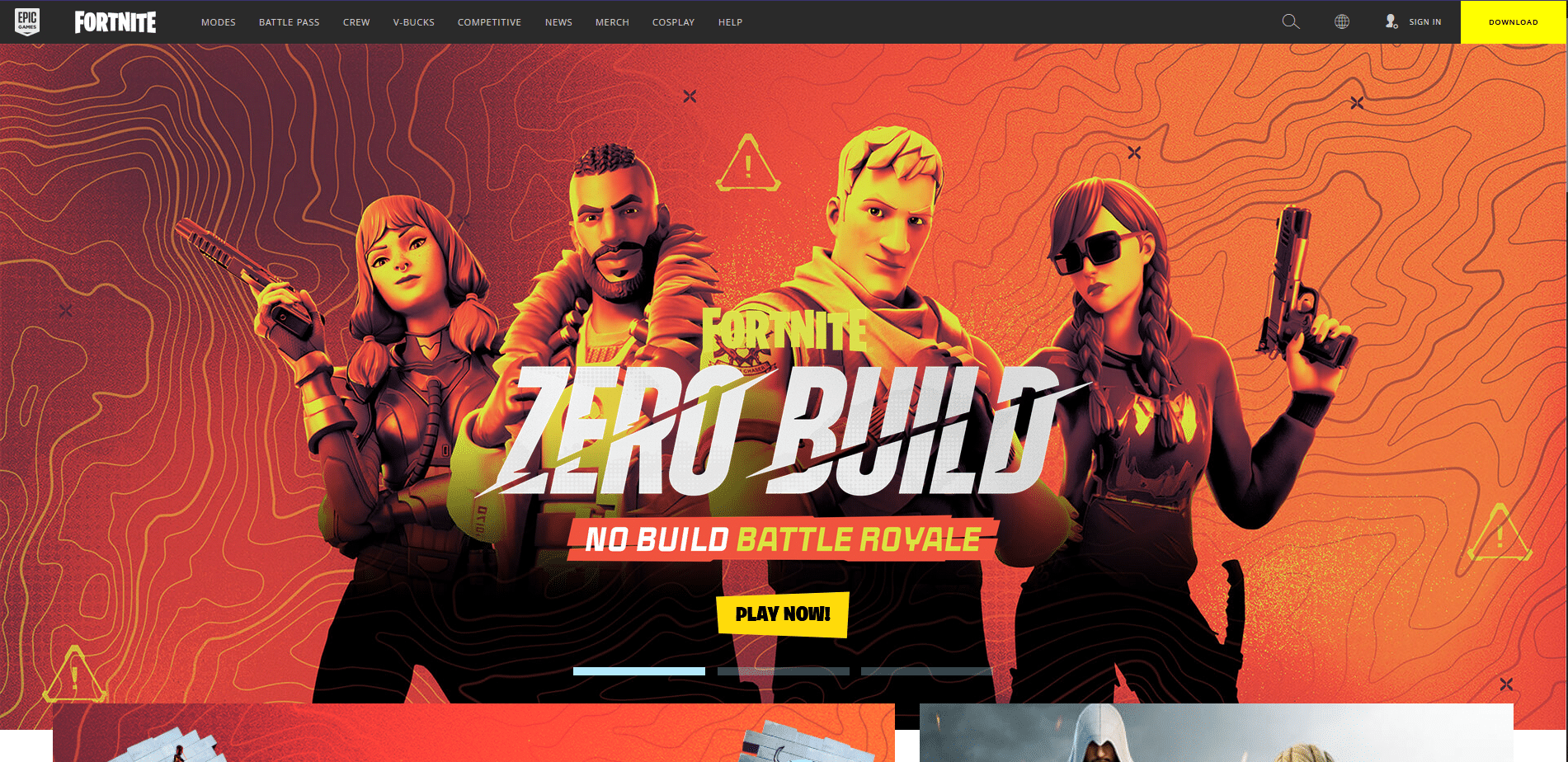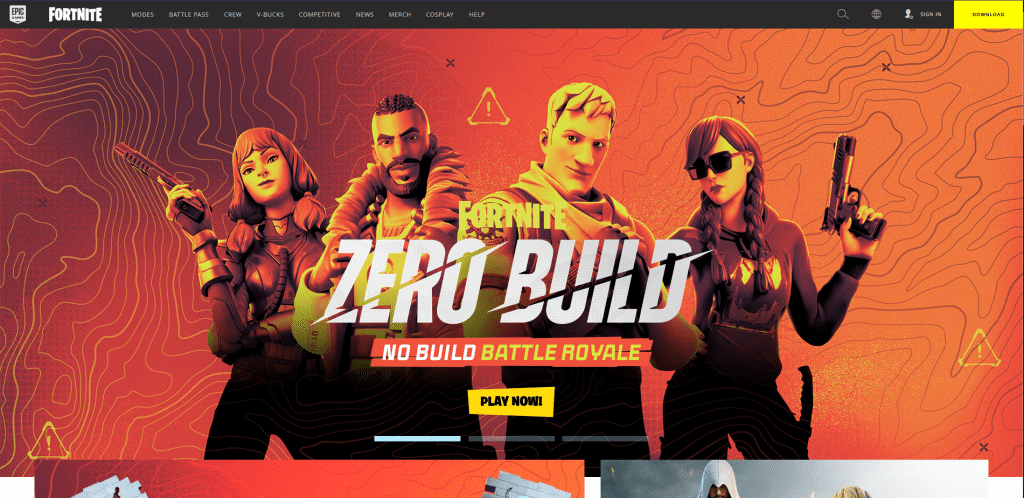 Free to play
Survival strategy game
Multiplayer or individual
Online
Playstation 4
Nintendo Switch
Xbox One
PC
Mac
iOS and some Android devices
Fortnite is a top-rated game for people of all ages, and Epic Games often conducts minor regional tournaments called Fortnite Cash Cups where cash prizes can be won. The people who play in these tournaments are still developing their skills, not professionals.
You can also stream your Fortnite games on Twitch and build up a following from which you can make money. As long as you are entertaining, people will be happy to pay to watch you play. However, it's rare for streamers to make significant money on Twitch while playing games because it requires so much online presence.
Fortnite tournaments usually have entry fees. If you develop your skills to a high enough level, you can participate in online and face-to-face contests around the world and win cash prizes. The higher up the ladder you go, the greater the prize money, but the top levels are occupied chiefly by the professionals.
League of Legends Competitions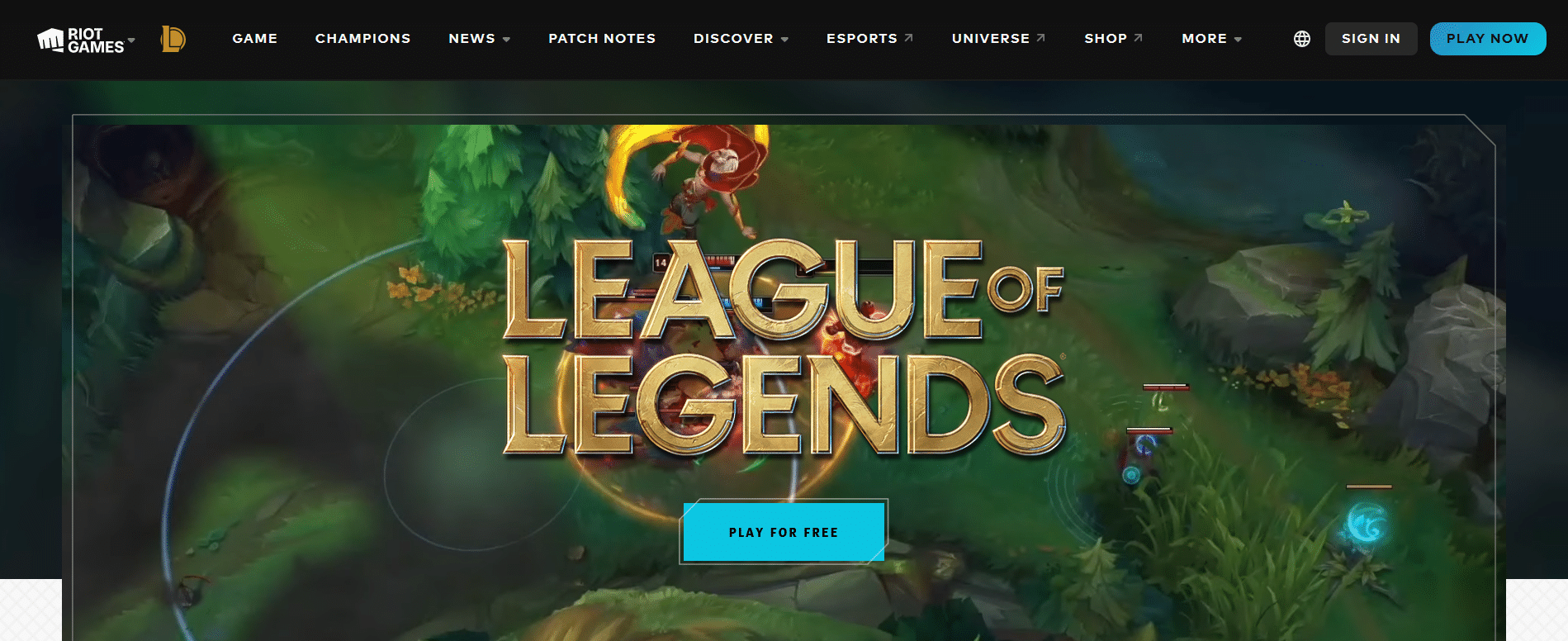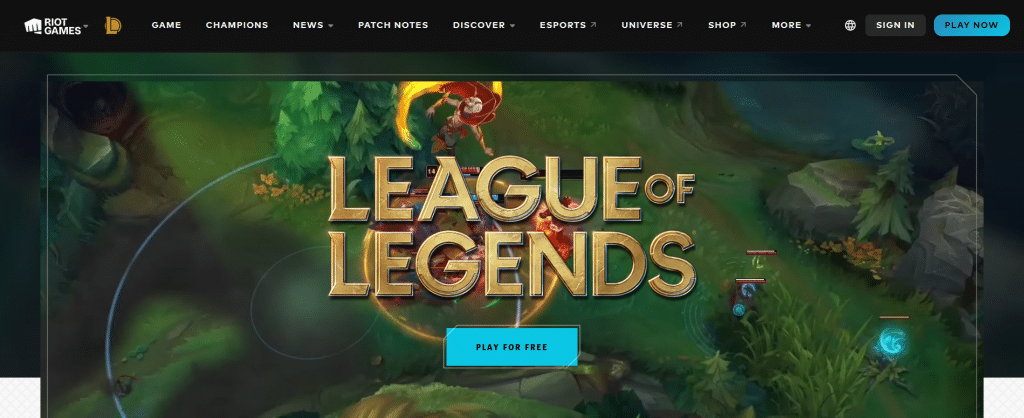 Free to play
Requires a Riot account
Requires a PC
Played online
Team-based strategy game
League of Legends is an e-sport and the most popular computer-based video game globally. It can be played in teams or by individuals and is free; you go to the League of Legends website, download the client and start your game. League of legends has a fanbase of millions of players.
Riot is the developer and controls international and domestic competitive events. Professional tournament players like Faker and Duke have earned more than one million dollars in prize money. Most of the earnings of professional players don't come from the prize money itself but the various spinoffs of winning.
In regional leagues, winners can make one hundred thousand dollars in prize money, while it runs into millions in World tournaments. The South Koreans and the Chinese dominate the sport, but westerners are slowly gaining ground.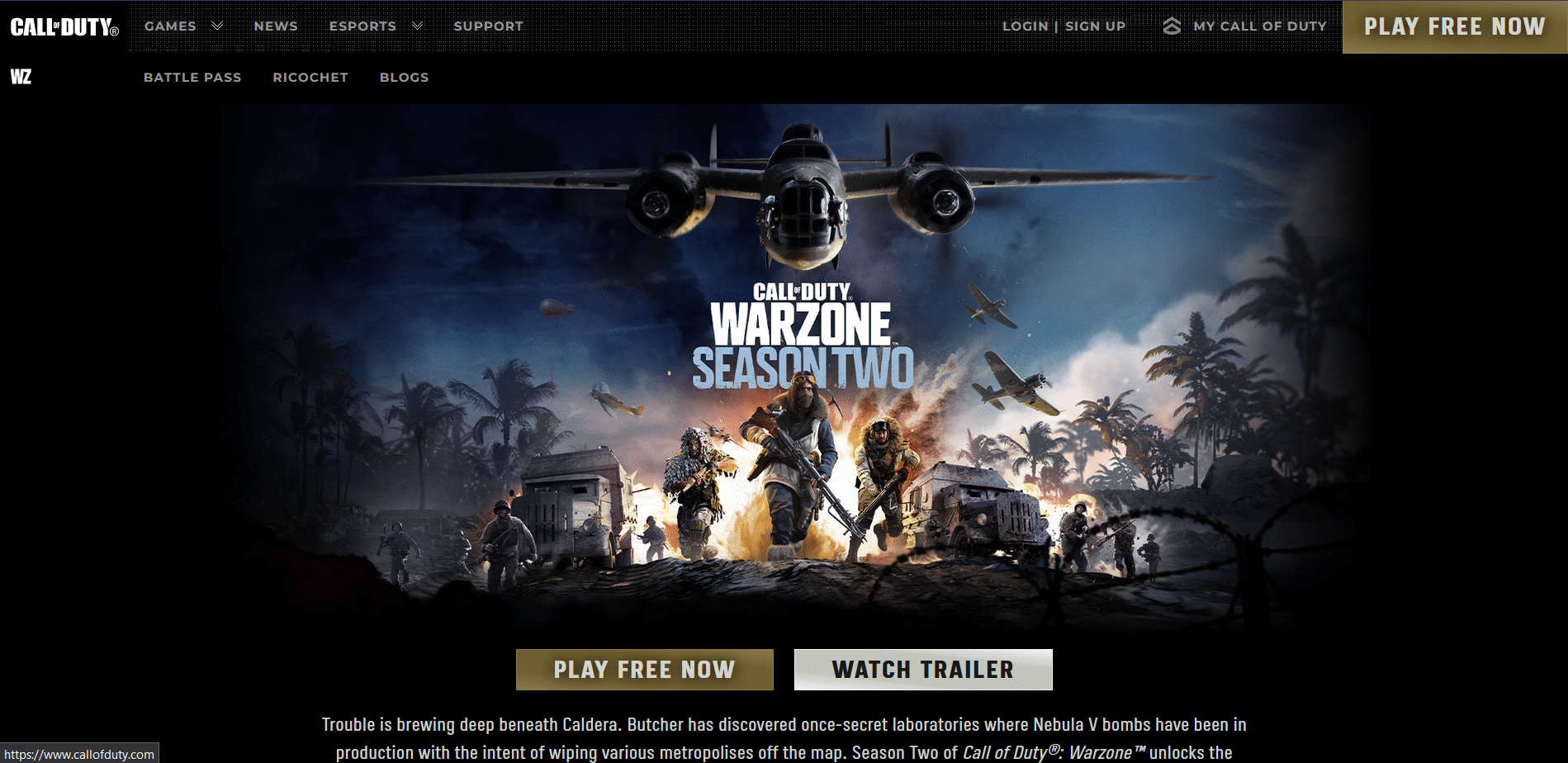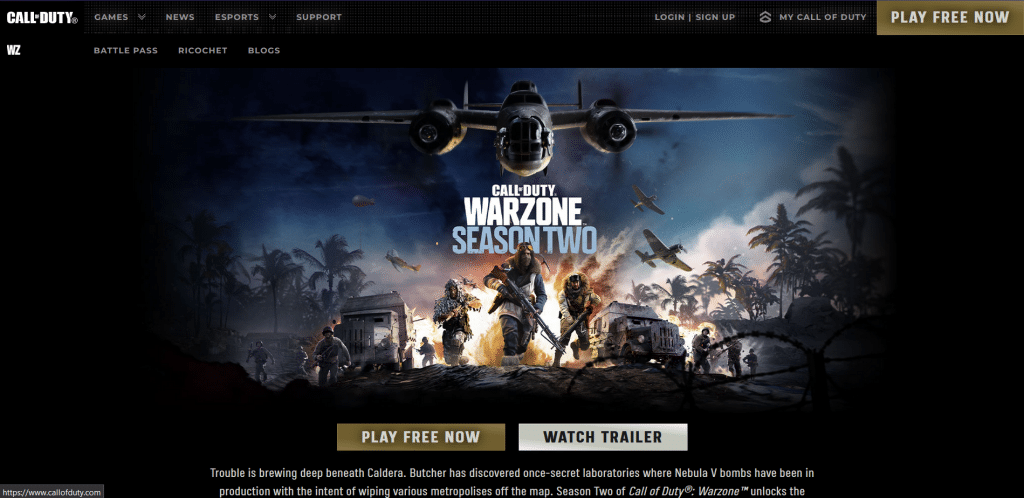 Free to play online
First Person Shooter
Three game modes: multiplayer, campaign, and special ops
Platforms: Playstation, Xbox, Battlenet (PC)
Call of Duty is an e-sport where you can win cash prizes in competitions. The prizes for amateur tournaments are small, so you need to go professional if you want to make serious money. If you don't want to play online for free, you have to purchase the game for your platform.
The Call of Duty League (CDL) is the major eSports tournament in Call of Duty. It is a game of skill. Since 2020, the CDL has focused on Call of Duty: Modern Warfare and has a prize pool of six million dollars.
Professionals can win cash prizes in competitions but also get paid salaries if they are on a pro team. Getting to that level of expertise is tough and takes many hours of commitment to the game. Otherwise, you can stream Call of Duty gameplay on YouTube or Switch to make money if you build up a substantial following.  
Related Questions
Now that you know some of the ways to make money playing games, you may have some questions about how to do it.
What Equipment Do I Need To Livestream Gameplay?
The sky's the limit when it comes to equipment for live streaming, but it won't pay you to buy the brightest and the best to start with. You need a device to stream like a PC, Mac, smartphone, or gaming console. 

The next essential is a fast, stable, and reliable internet connection. You also need an audio and video source and some lighting. You can use a webcam, an action cam, or a more expensive DSLR camera for the video source. You need at least a USB microphone that connects to your computer for the audio. 

Lighting can consist of LED rings to improve video quality. 
How Do You Create A Following On Twitch?
Set yourself precise, realistic, and measurable goals, e.g., having one hundred subscribers by 01 January.

Be online consistently, especially at peak times, and stick to a frequent schedule to give viewers a chance to know you. Share the schedule with your viewers on other social media platforms and your channel. 

Offer value by trying out and reviewing a new game for your viewers, giving tips and advice on how they can improve their gaming experience, and doing playthroughs of difficult game sections.
How Much Money Can I Make From Playing Games?
It's estimated that you can earn between twenty and two hundred dollars an hour playing video games, but these amounts are increased by participating in tournaments that offer cash prizes. There is serious money in becoming a professional gamer, but you have to be highly skilled.

Full-time video game developers who are skilled players and designers can earn an average annual salary of between sixty and seventy-thousand dollars a year. If you create a best-selling game, you can make a lot more.