Easy & Cheap Lunch Ideas For Men (or Women) At Work
Important Note: When you buy through our links, we may earn a commission. As an Amazon Associate we earn from qualifying purchases. Content, pricing, offers and availability are subject to change at any time - more info.
Typically, there aren't many breaks during a busy workday. On their lunch breaks, men or women who work long hours frequently rely on processed snacks, fast food, cookies, and other sweet treats. These foods may be quicker, and they don't need any planning. However, they aren't necessarily the healthiest lunch options and can also be costly.
---
Advertisement
---
For working men (or women of course), a substantial and nutritious lunch is essential. A well-balanced lunch can help you satisfy your daily nutrient requirements and feel your best at work. The lunch options on this list are great for keeping you full and energized.
What Are The Best & Cheapest Work Lunches For Men?
You want to keep both the cost and the time it takes to make it as low as possible. Nobody wants to prepare lunch for the next day for hours every night. Consider these lunch ideas for men or women at work if you can't stand seeing significant sums of money vanish on work meals. It will save your money and time, as well as be healthy. Let's dive right in!
Turkey Quesadillas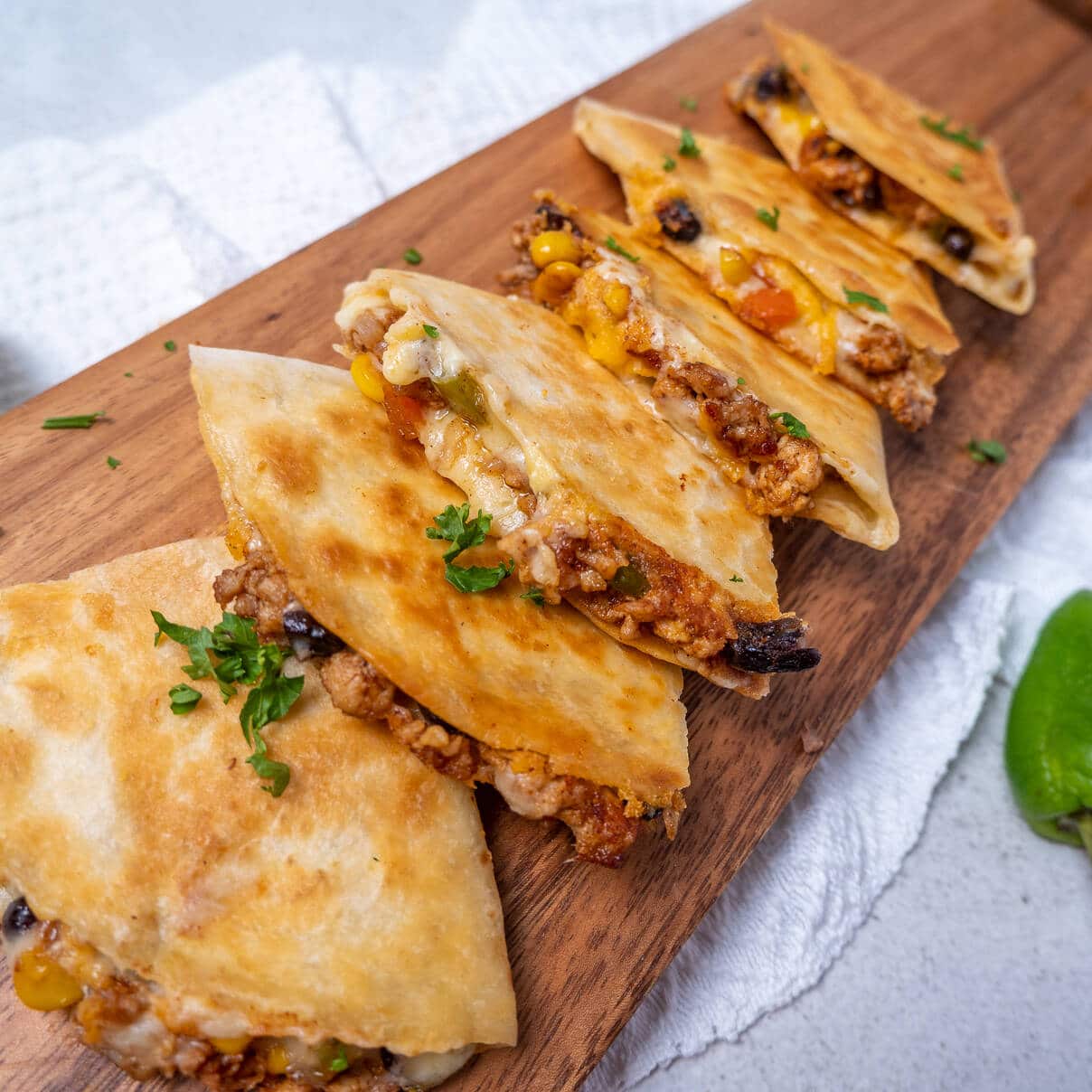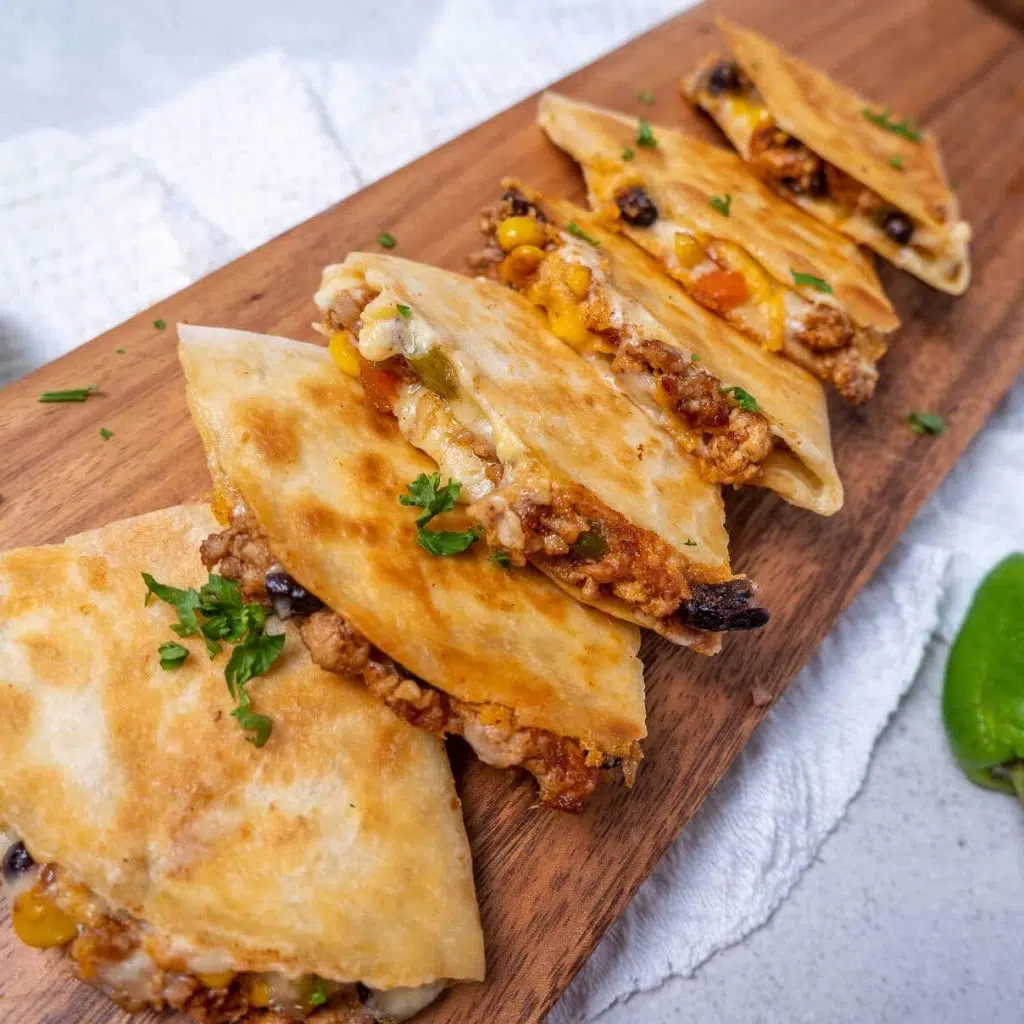 These golden-brown quesadillas will melt in your mouth! Make a huge batch on a Sunday night to ensure you have enough to last for a few days of lunch. Please make sure the quesadillas are cool before packing to avoid sogginess from the steam!
Beef Arayes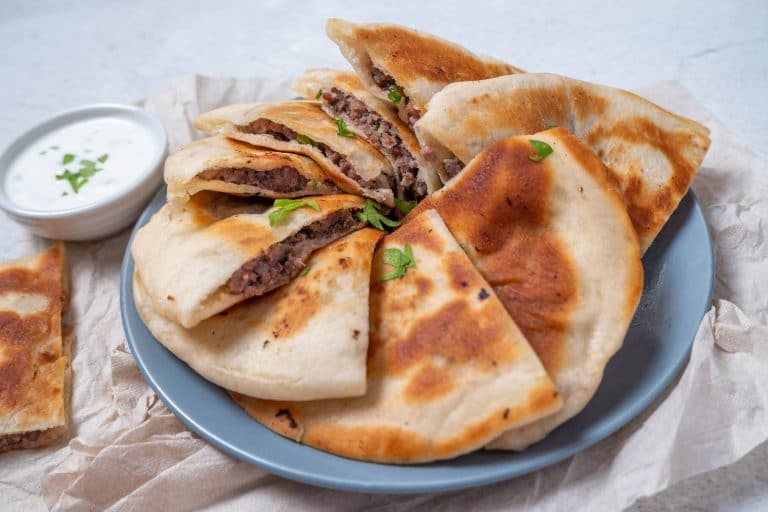 Imagine a better quesadilla. Arayes are just that. Full of deliciously spiced meat in between a pita, it's a perfect vessel for cheese and dipping into delicious sauces. Easy and fast to make. Easy to eat with your hands, what else can you want for a cheap at work meal? Like quesadillas, cool in fridge before packing to avoid sogginess.
Caprese Sandwich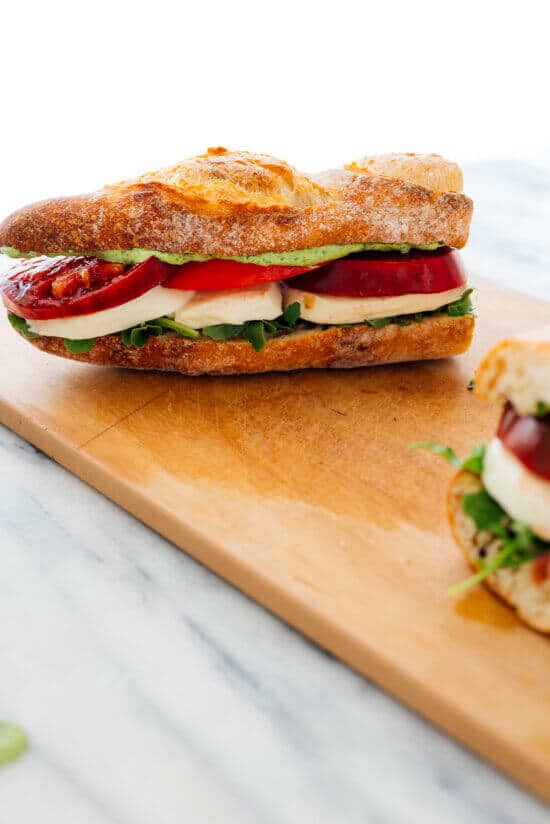 The Caprese sandwich is a traditional Italian vegetarian sub that is flavorful and quick to prepare. It's likely to become a lunch bag favorite in your family, thanks to juicy Italian tomatoes, thick slices of fresh, creamy mozzarella cheese, a tangy balsamic and extra virgin olive oil dressing, and fragrant, fresh green basil. This is the perfect lunch nibble for any man, and they can eat it with their hands!
BLT Lunch Wrap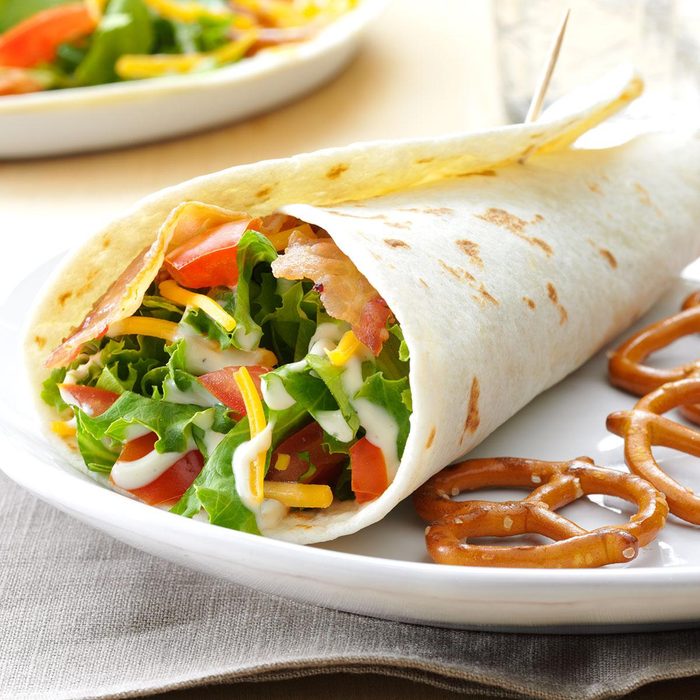 Cheap lunch ideas for men include wrap sandwiches, and this delectable BLT wrap sandwich is ideal for taking to work. It's an excellent way to incorporate the tempting taste of bacon into your lunchtime routine. You can prepare this sandwich wrap in just a few minutes if you have all the materials on hand. Given how tasty this crunchy sandwich is, it doesn't take much work!
Delicious Chicken Salad-Stuffed Avocados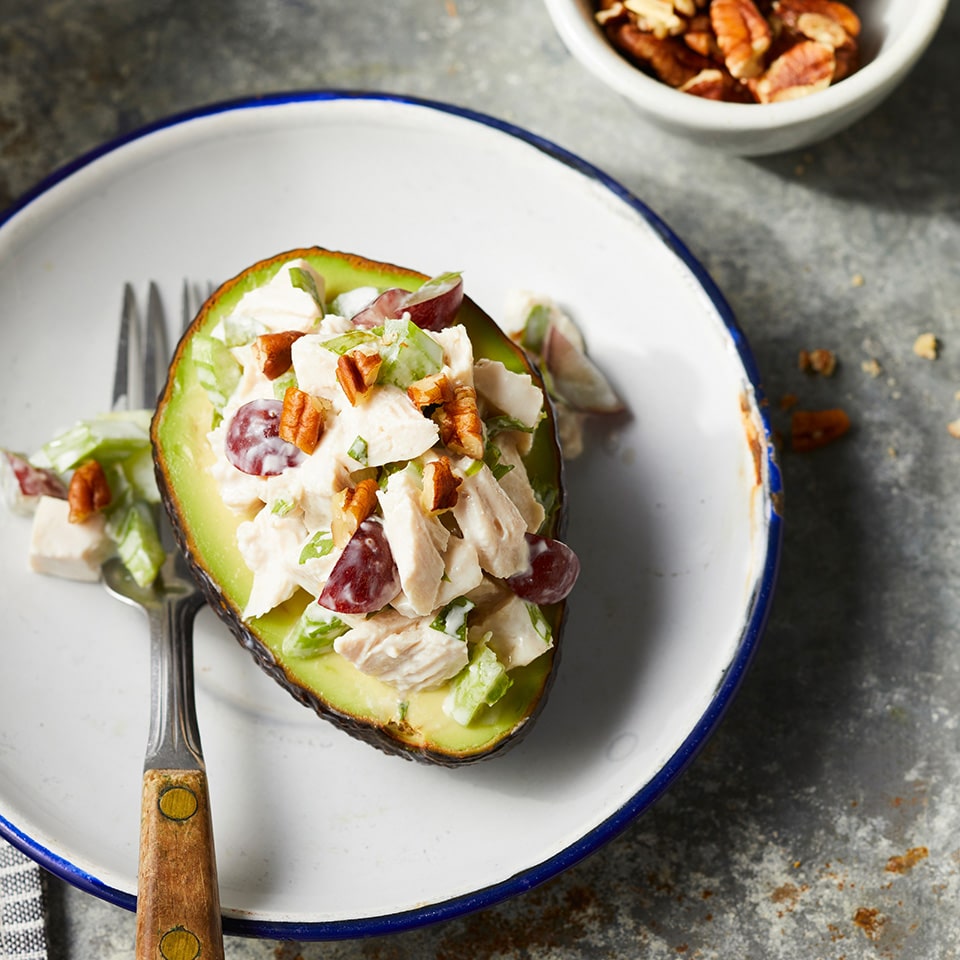 Looking for a healthy, work-appropriate lunch? This nutritious homemade chicken salad, served within an avocado rather than on toast, is ideal. This dish also yields enough for weekday lunches! Skip Step 1 and use roughly 2 1/2 cups shredded chicken in Step 2 (if you have leftover cooked chicken on hand).
Mediterranean Rainbow Quinoa Salad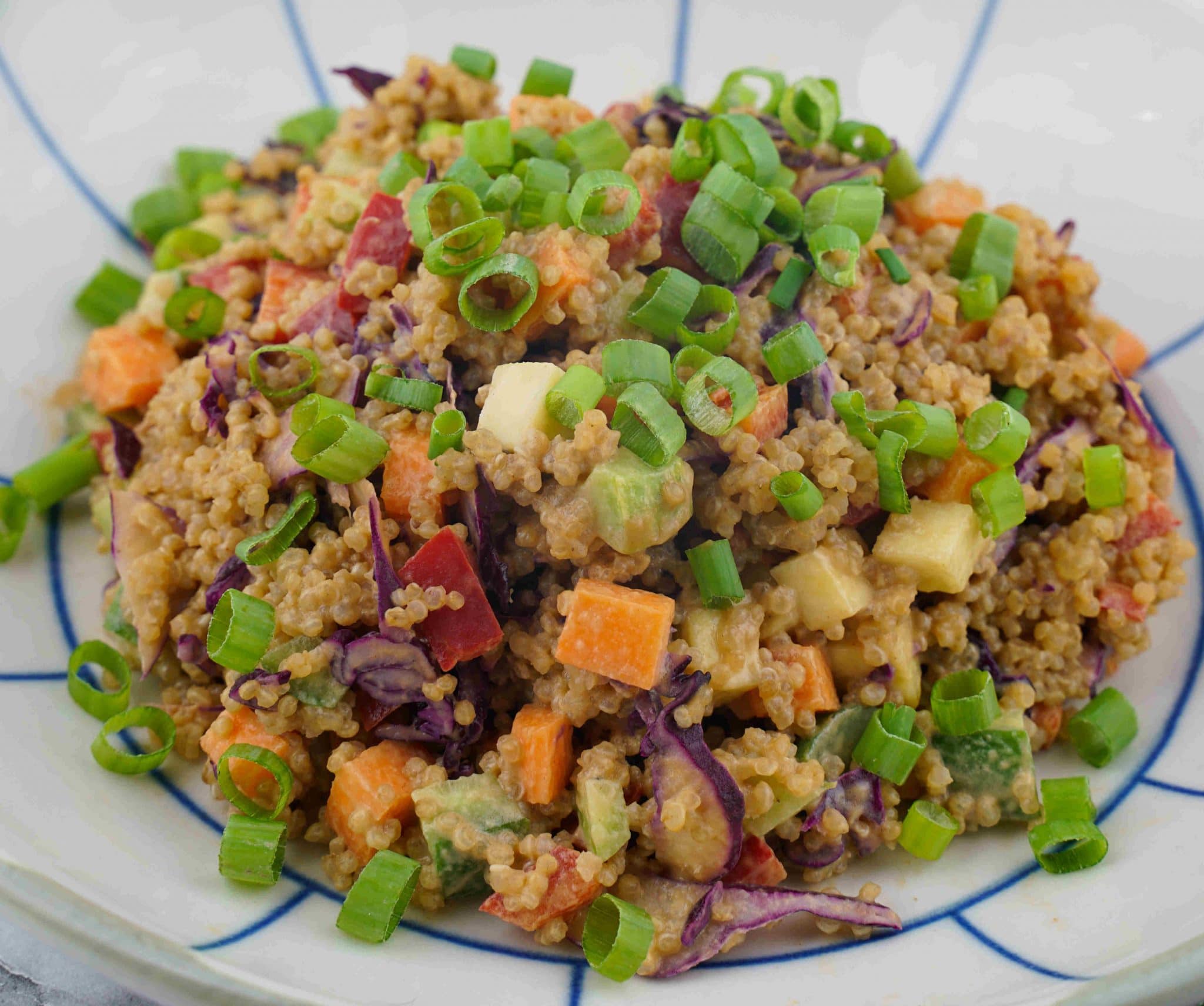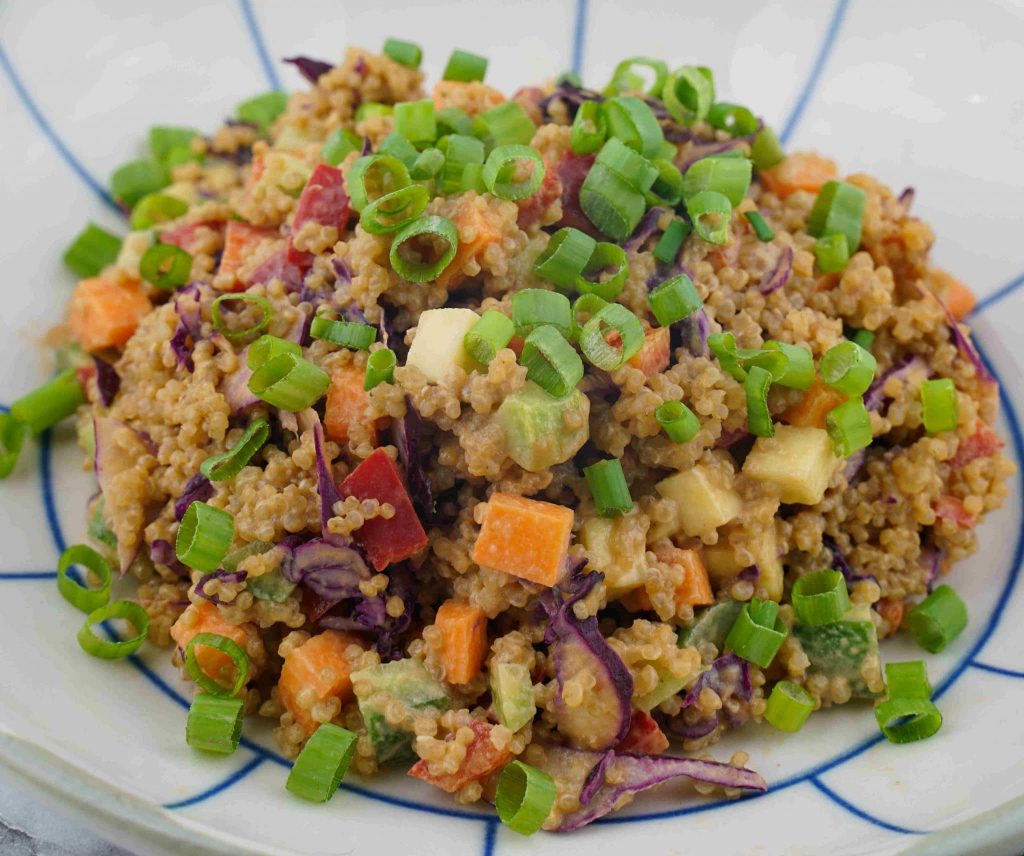 Quinoa and cabbage provide lots of plant-based protein in this vegan, low FODMAP and gluten-free grain dish. Make a big batch of these Mediterranean lunches and store them in containers with lids in the fridge for quick, healthy lunches all week.
Southwest Black-Bean Pasta Salad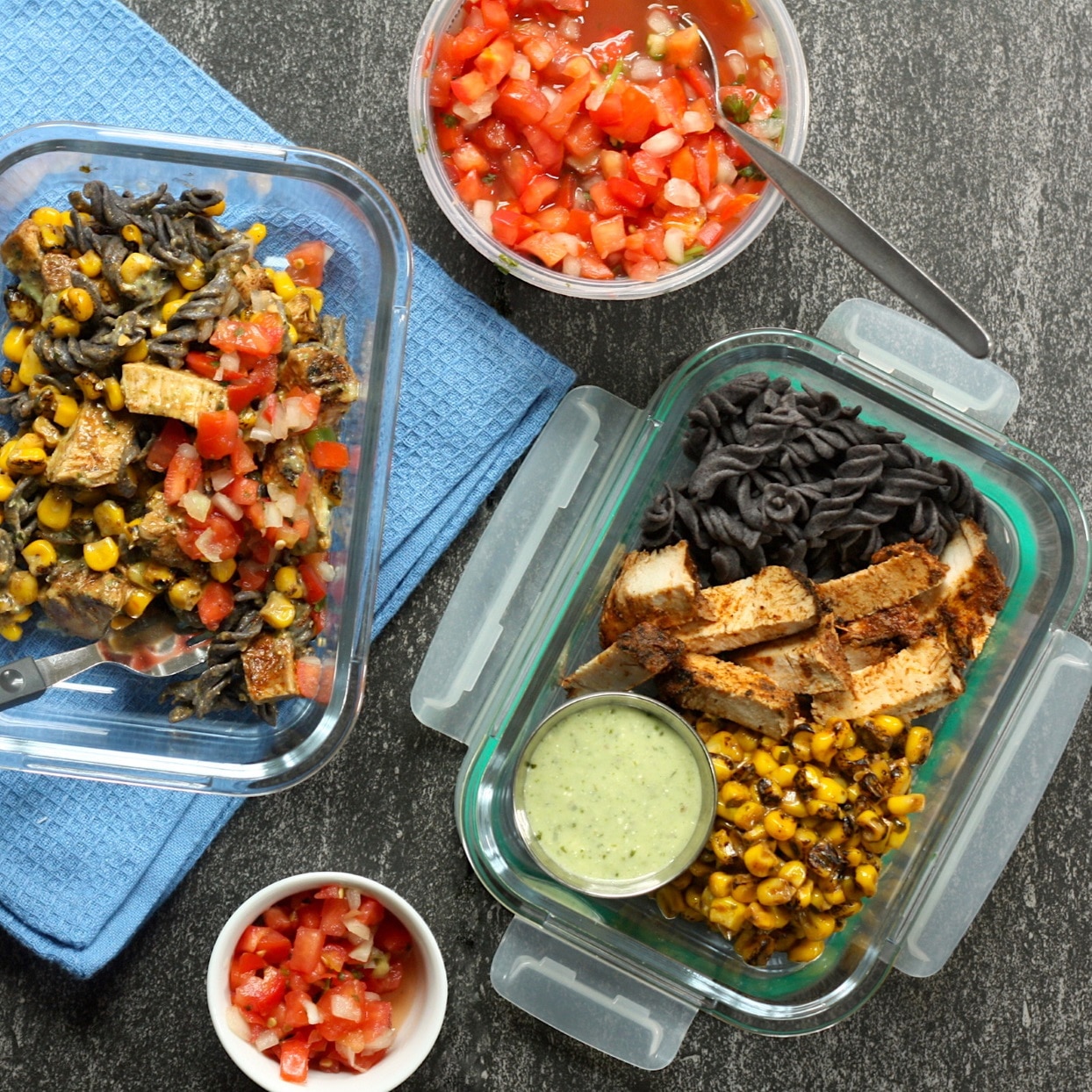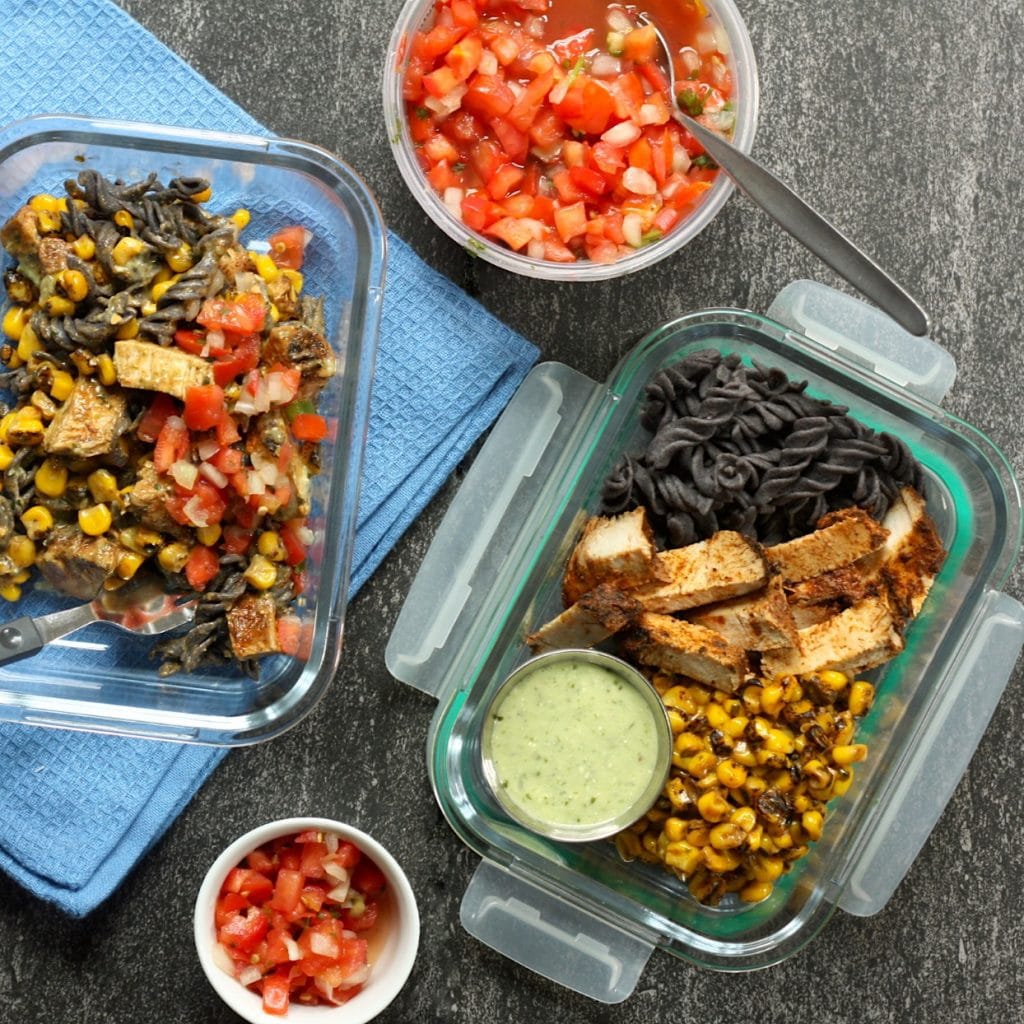 You can make delicious and filling high-fiber lunch for work with just five basic ingredients. This Southwestern-style pasta salad is prepared with black bean pasta to boost the fiber content to a whopping 14 grams per serving. Thanks to seasoned chicken strips, tasty corn, and other delicious ingredients, this meal-prep lunch is what you'll look forward to.
Hungarian Hot Dogs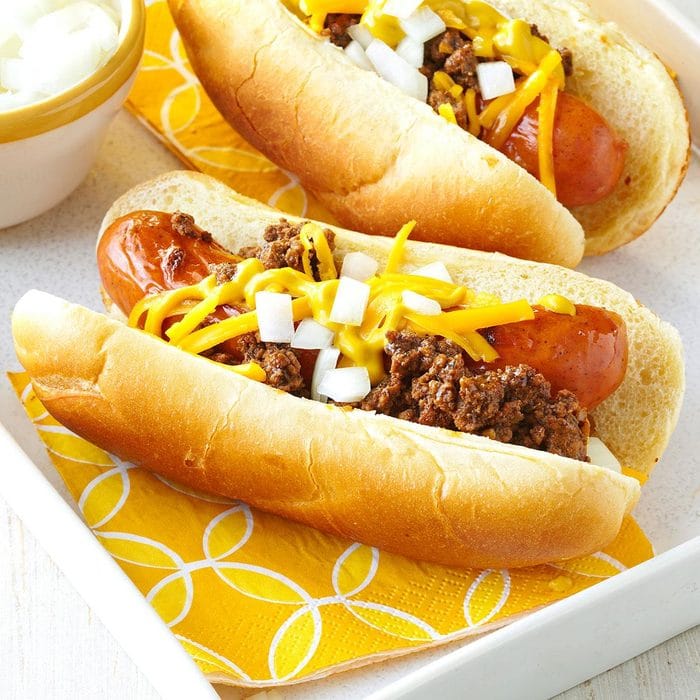 Hot dogs are served in different ways in different parts of the United States. This is especially true in Toledo. This delicious version of Tony Packo's Hungarian hot dog, a citywide favorite in Toledo, Ohio, will appeal to any male.
Pita Pizza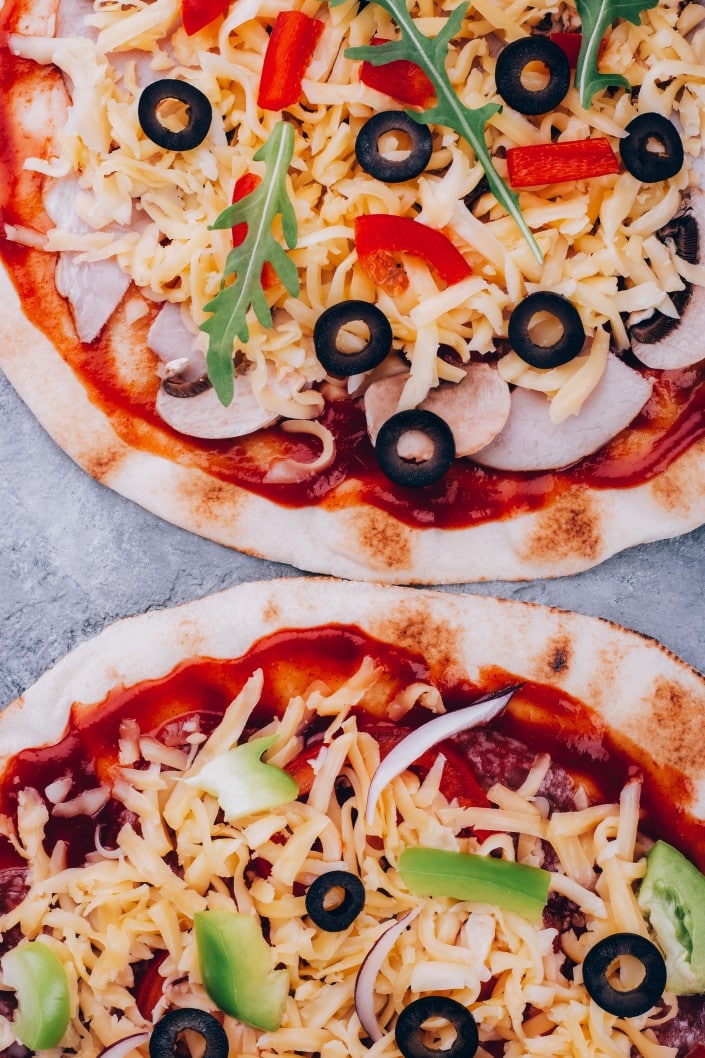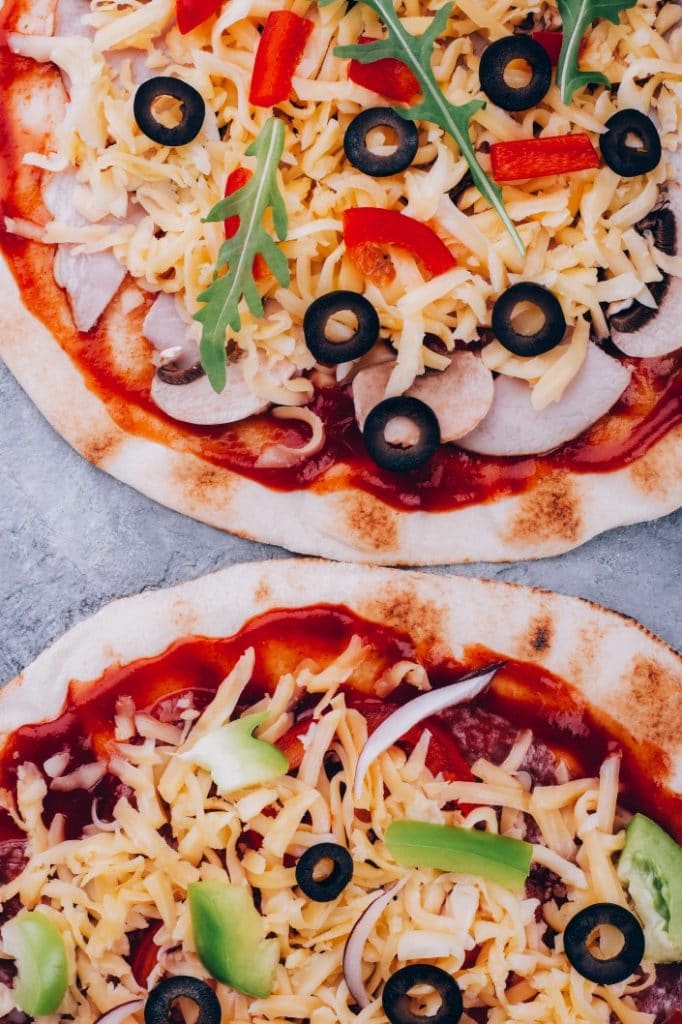 Guys love pizza! You can enjoy pizza for lunch whenever you want with pita bread, mozzarella cheese, tomato sauce, and your favorite pizza toppings on hand. Pour tomato sauce on a pita, and top with cheese and your preferred toppings before placing the entire pita in the microwave oven for about 30 seconds to a minute.
Bulgarian Kebapche & Lutenitsa Spread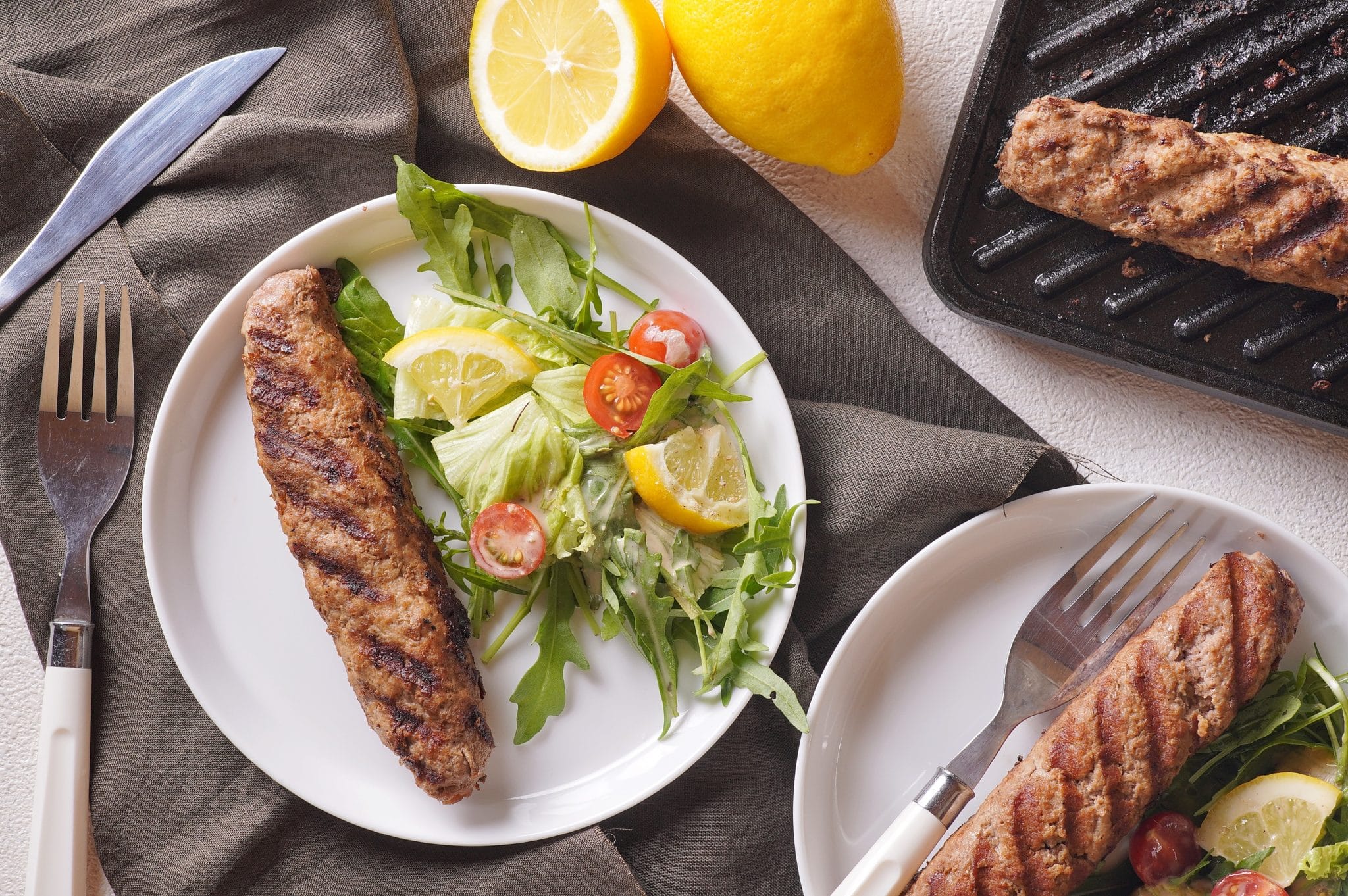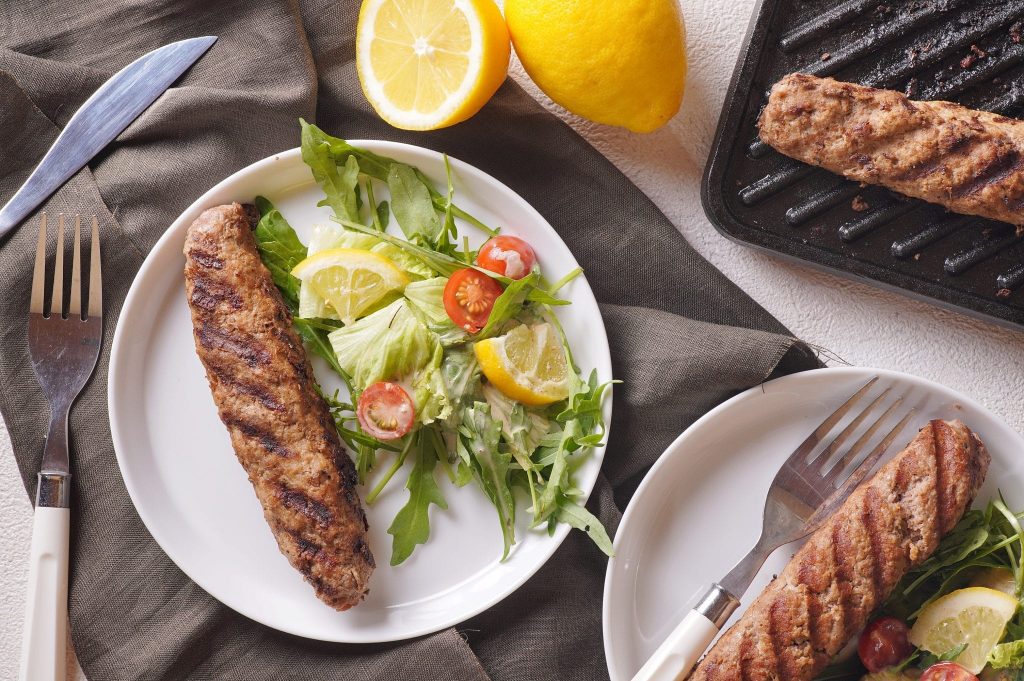 Kebapche is basically a hot dog shaped burger made with mouth watering Bulgarian spices. Lutenitsa spread is a pepper and tomato based spread which is great for a dip. Both are cheap and easy to make. And if you are eating at work, throwing the meat in a tortilla or pita to make it easy to eat with hands and perfect for dipping or drizzling a sauce on.
Tijuana Torta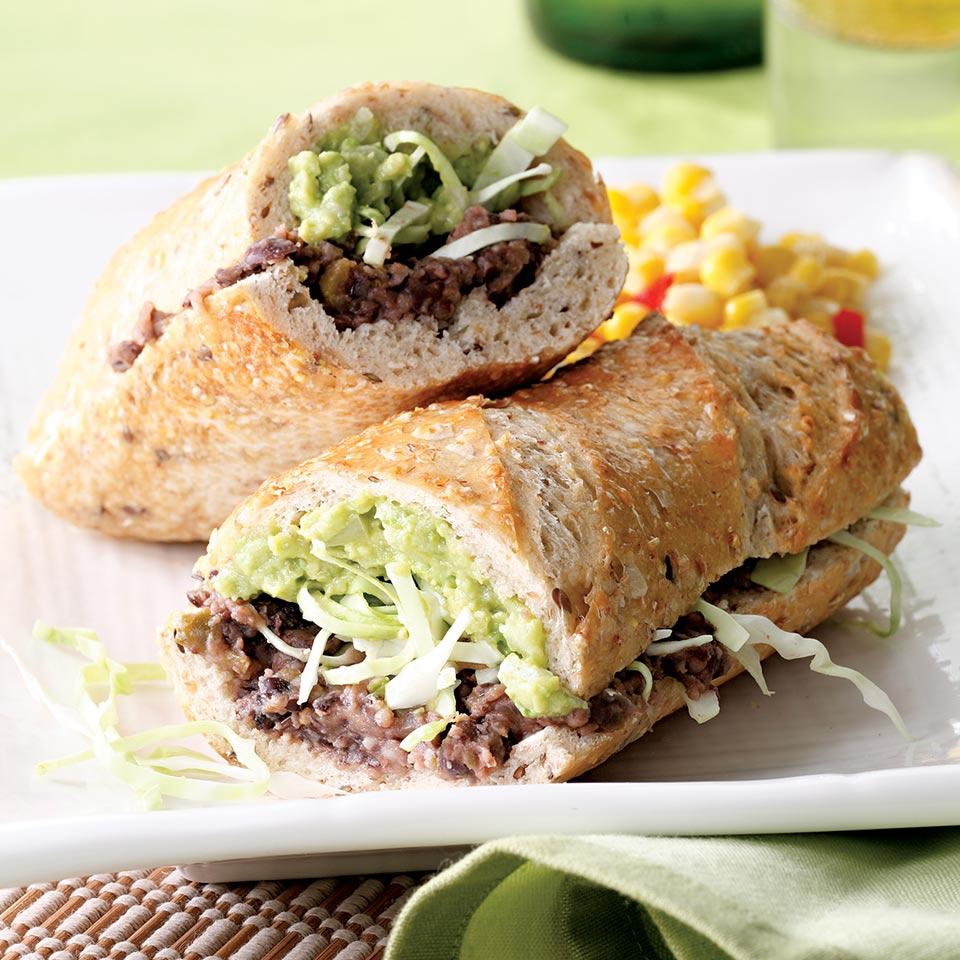 A torta is very similar to a burrito, except the "wrapper" is a hollowed-out roll instead of a tortilla. It's stuffed with mashed black beans with spices and guacamole. Melt Monterey Jack cheese onto the bean side of the sandwich to make this vegetarian version to the next level.
Chicken Ranch Wraps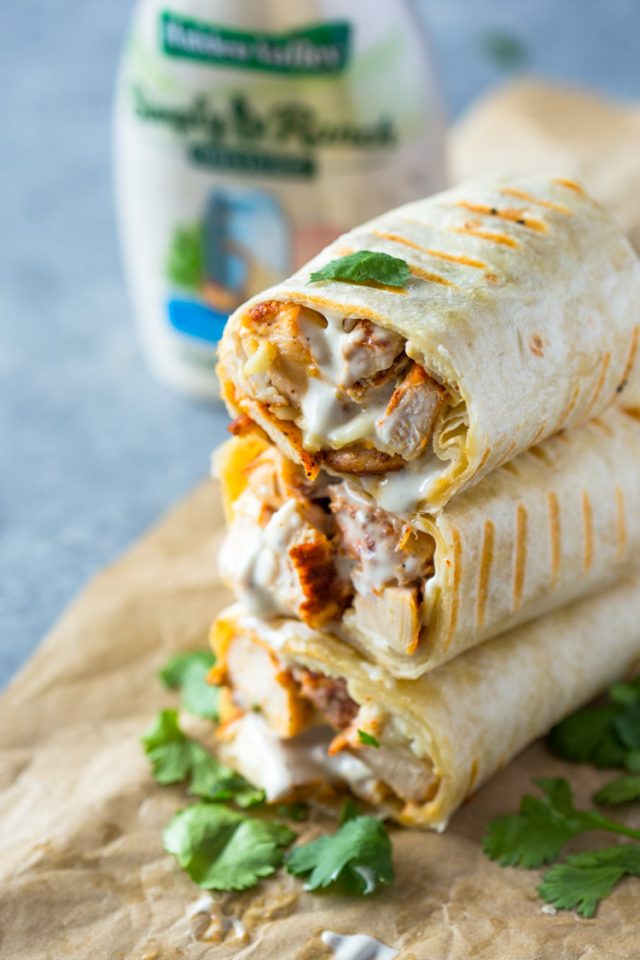 Grilled chicken and ranch wraps are jam-packed with chicken, cheese, and ranch dressing. These delectable wraps are easy to make and make a fantastic lunch or snack in under 15 minutes! Ranch dressing and chicken are a combination made in heaven!
Mexican Pulled Pork Sandwich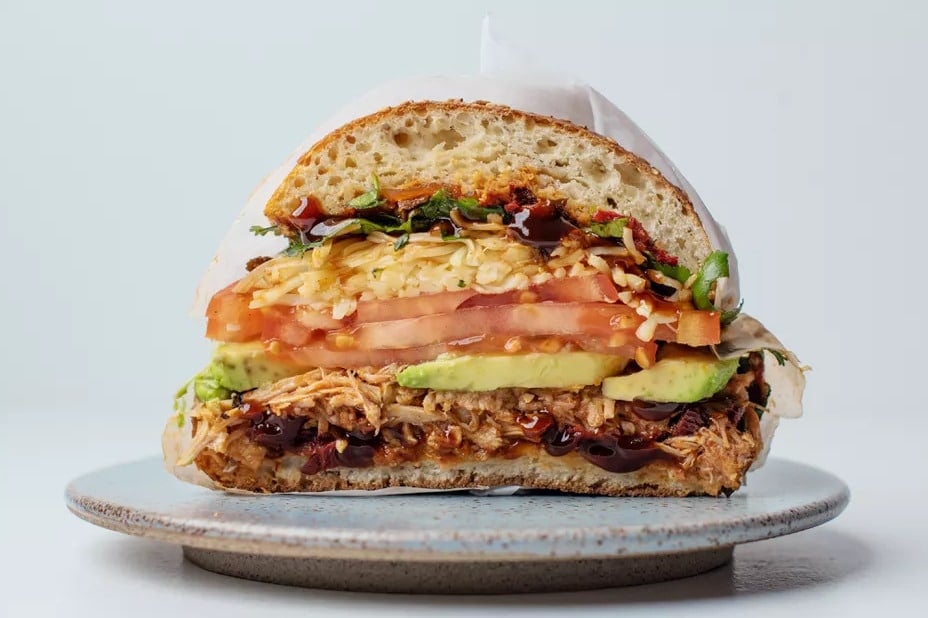 A filling Mexican cemita can be made using leftover pulled pork. The chipotle chiles and adobo sauce add a lot of flavors to each bite, while the tomato and avocado add freshness. If you don't like cemita rolls, you can use sesame, brioche, or hamburger buns instead. This meal is as nutritious as delicious, and any man will find it irresistible!
Curried Chicken Lunch Bowls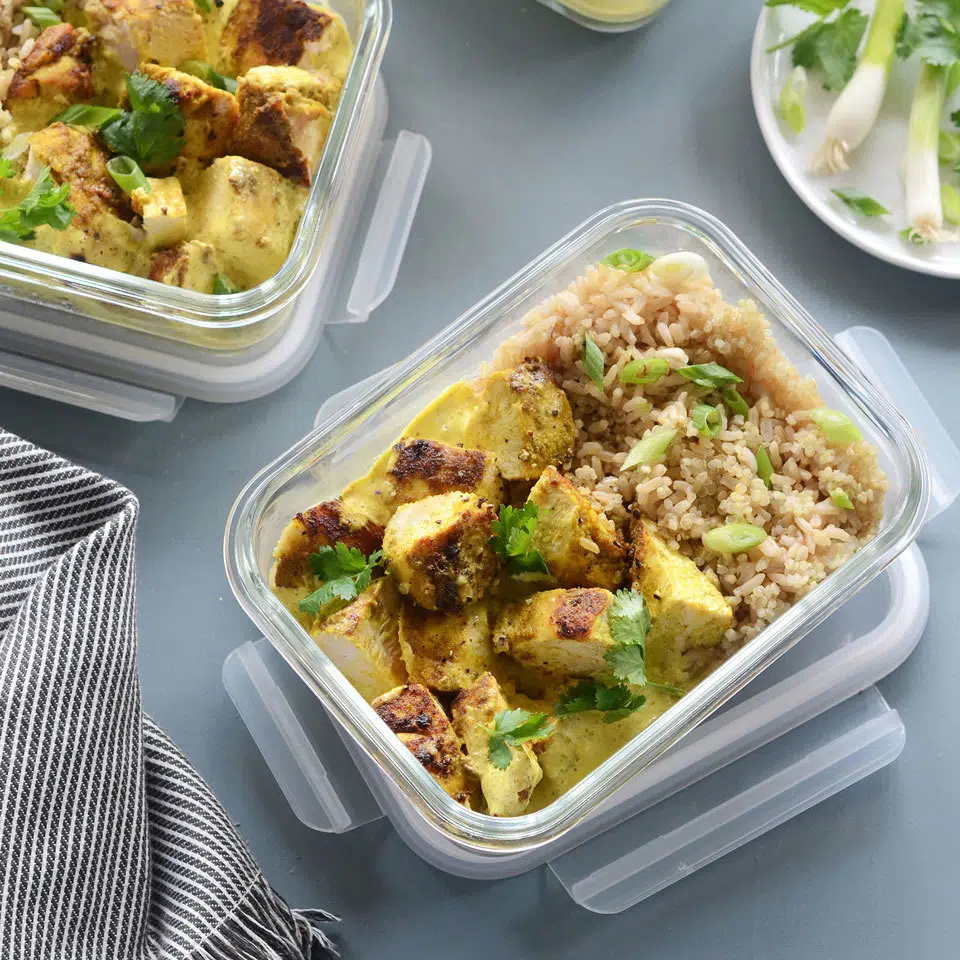 It does not have to be time-consuming to cook delicious chicken curry. You can make these meal-prep bowls in just a few minutes; all you need is sheet-pan meal-prep chicken and some cooked nutritious grains! Please keep them in the fridge for a quick weeknight meal or nutritious grab-and-go lunches.
Haitian Mac & Cheese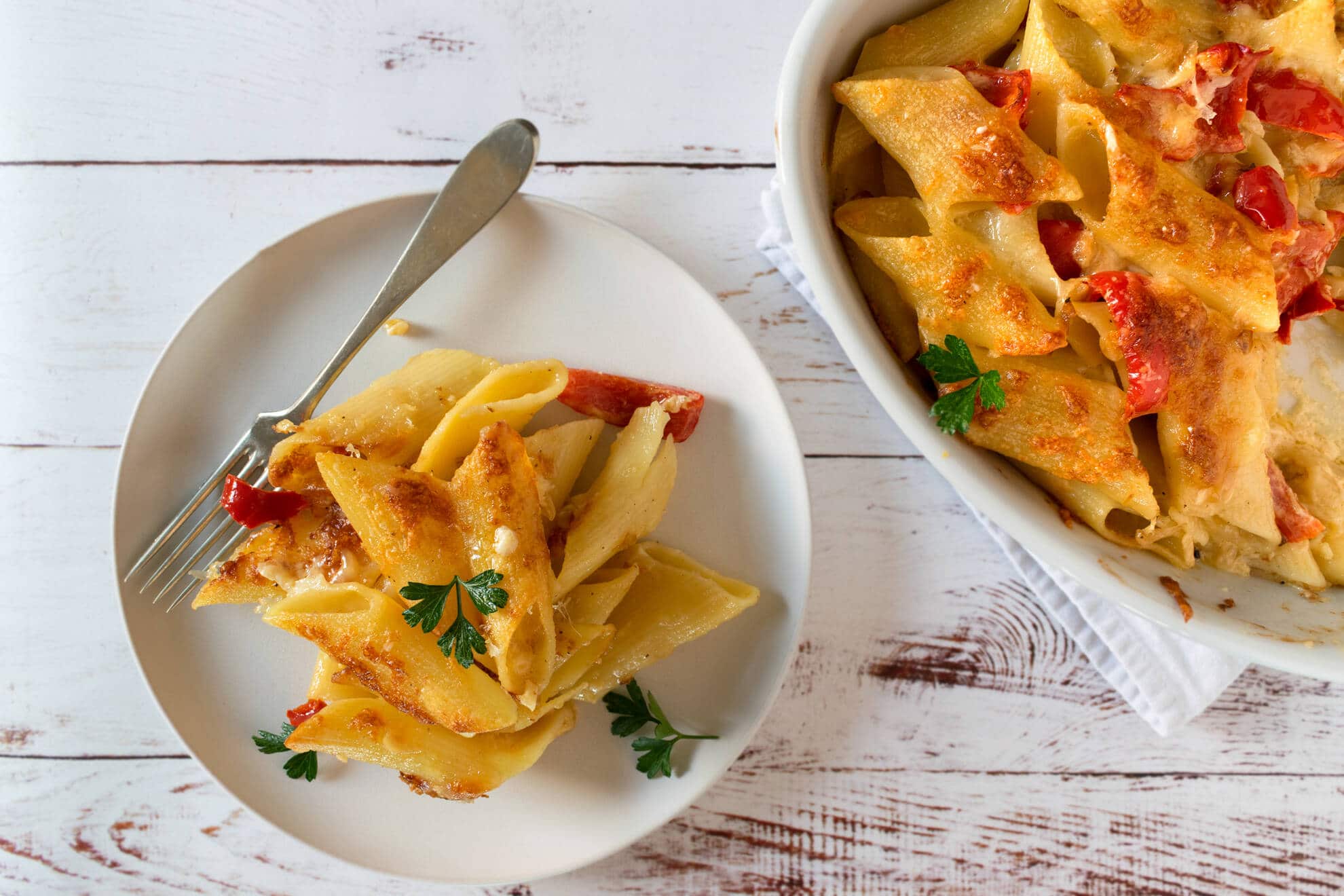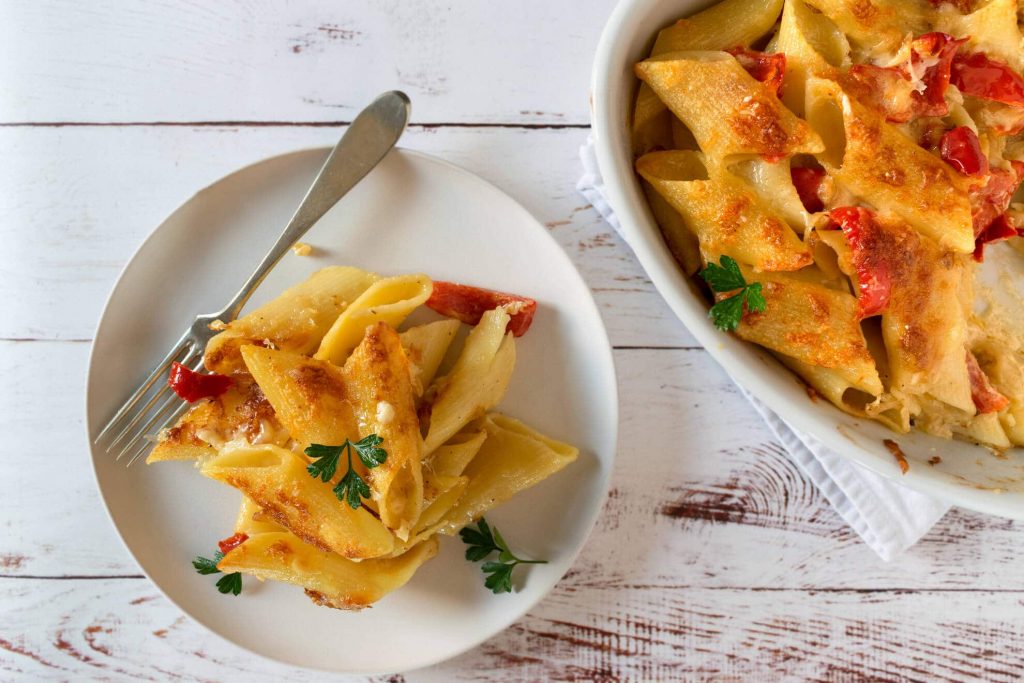 This is delicious and filling, two things men expect from a meal! If you have a microwave, reheat the mac and cheese. If you eat it cold, it can still be a tasty meal. Keep it cool until you're ready to eat it again. If you don't mind having creamy cheese on your hands, don't forget to bring a fork. This amped up Haitian version has some peppers too, so, you know, vegetables!
Freezer Bean & Cheese Burritos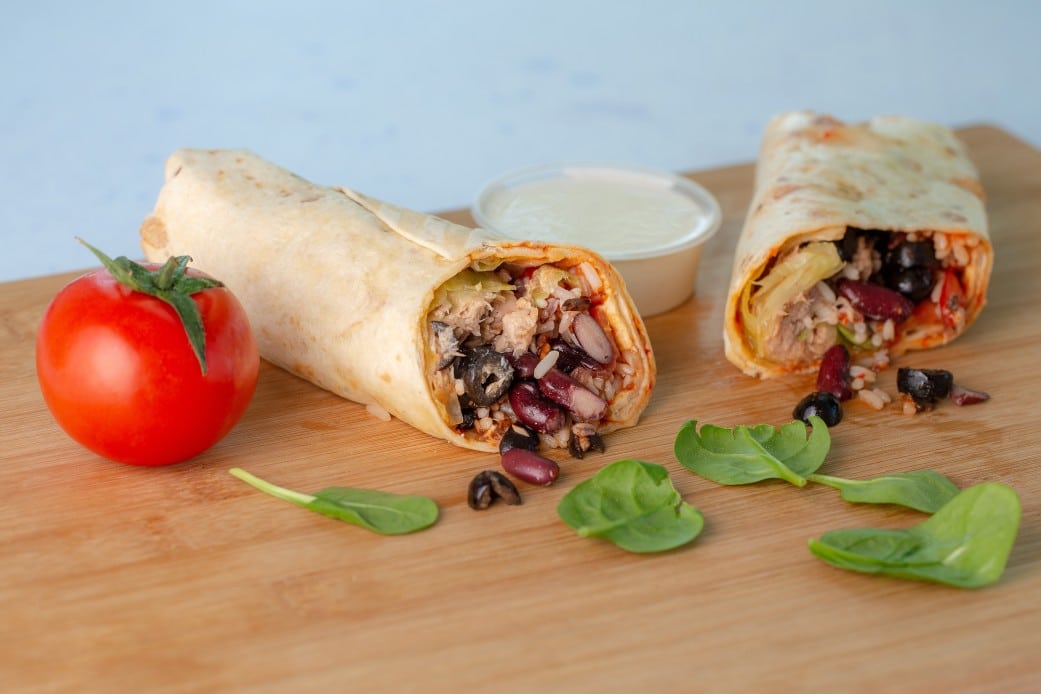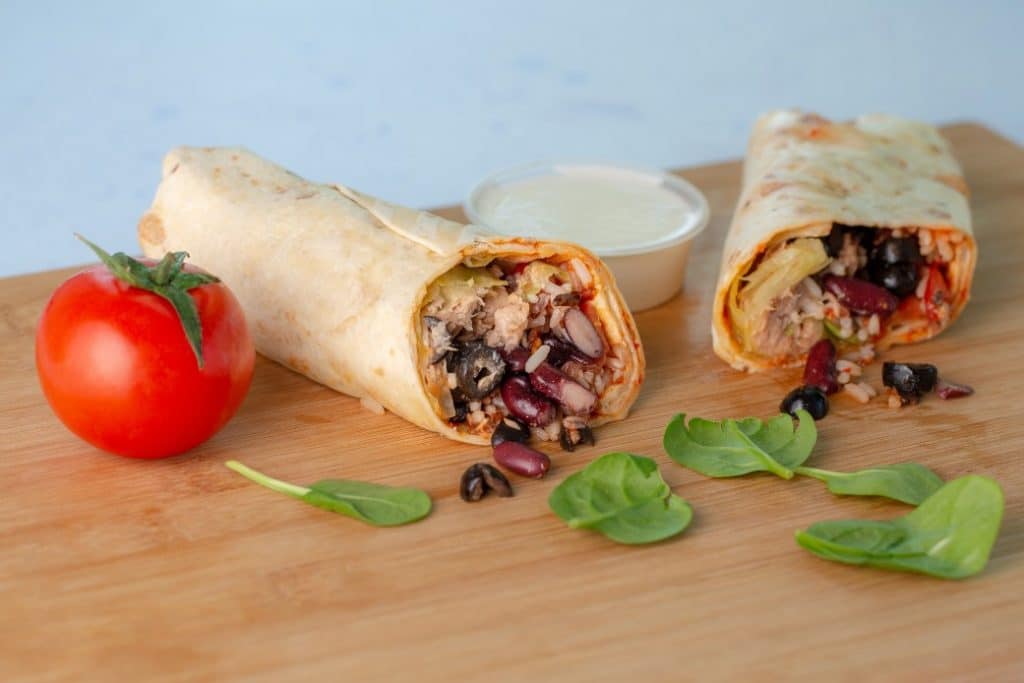 Who doesn't love a delicious stuffed-with-goodness burrito from time to time? What's great about this lunch option is you can make a huge batch to freeze for healthy lunches on the go. By lunchtime, it will be completely thawed and ready to munch!
Chicken Salad & Dipping Chips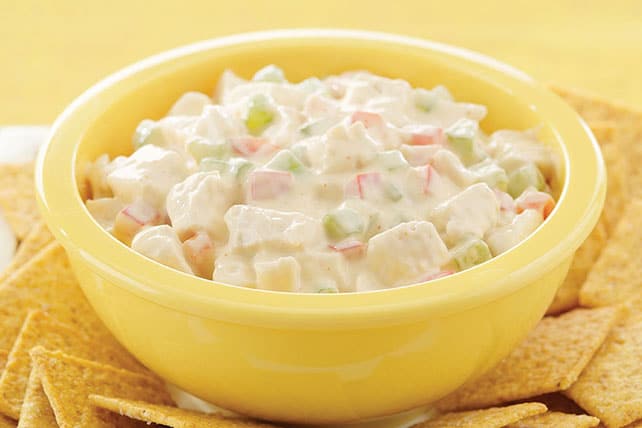 This is a great finger-food lunch for a busy man. Grilled chicken is diced and mixed with mayonnaise. You can add raisins, onion, celery, grapes, and hot sauce, depending on your preferences. And for eating, use tortilla chips or those huge scoop corn chips. Remember to include a piece of fruit and a sweet treat.
Empanadas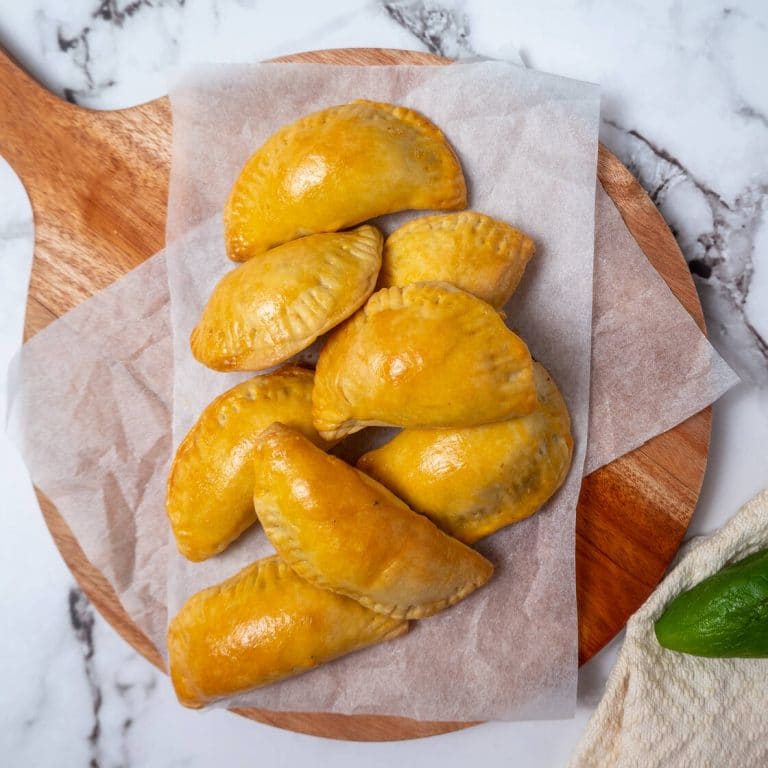 Another excellent portable lunch option is empanadas, meat pies or pasties. They are suitable to eat with your hands. You can reheat them in the microwave, but they are equally delicious cold. A empanadas, pie or pastry stuffed with beef, onions, potatoes, and a few other veggies can make you look forward to lunchtime and keep you full until you return home after a long day.
Grilled Chicken and Mozzarella Panini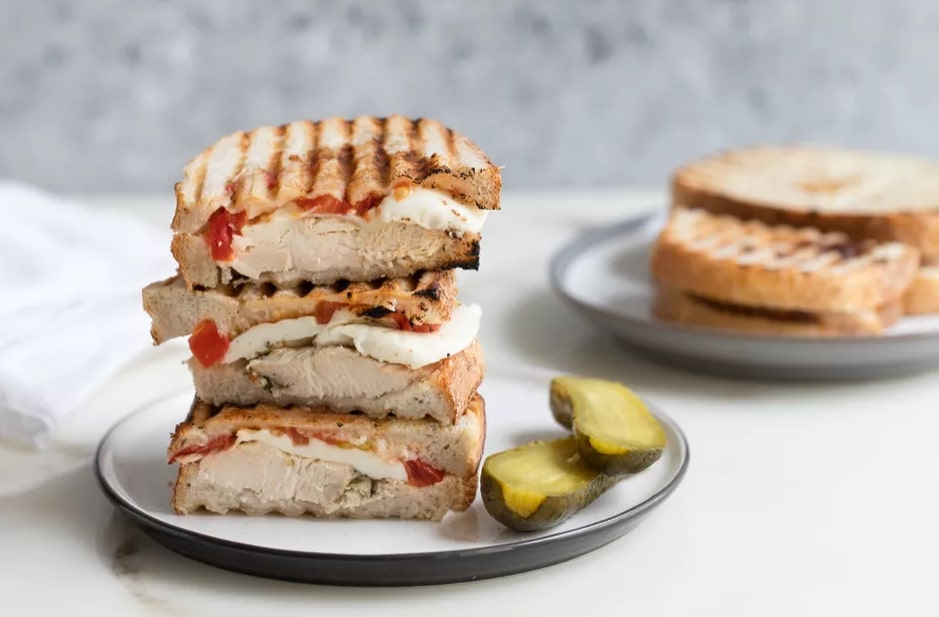 Paninis are a fantastic way to reinvent a classic sandwich. Reheat leftover roasted or grilled chicken breasts in the panini press with mozzarella cheese and sliced tomato to save time. Place the entire panini in your grill press until the bread is toasted and the cheese has melted.
Even though any food tastes better when you eat it fresh, you can reheat your panini sandwich at work, and it will taste equally delicious.
Creamy Pesto Chicken Salad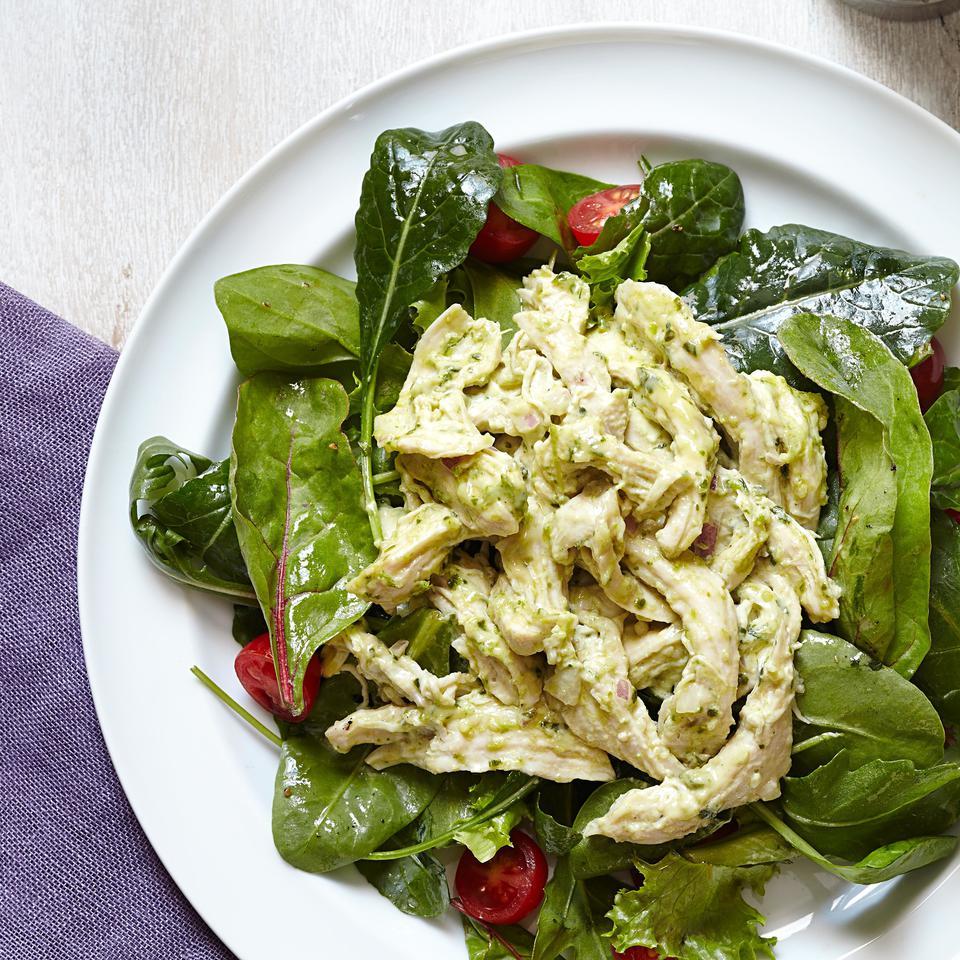 This is a wonderful option for men who are health conscious or on a diet. Half of the mayonnaise in this creamy chicken salad has been substituted with basil pesto for a healthier version. For a healthful lunch, serve over greens or in a sandwich.
Guacamole & Greens Salad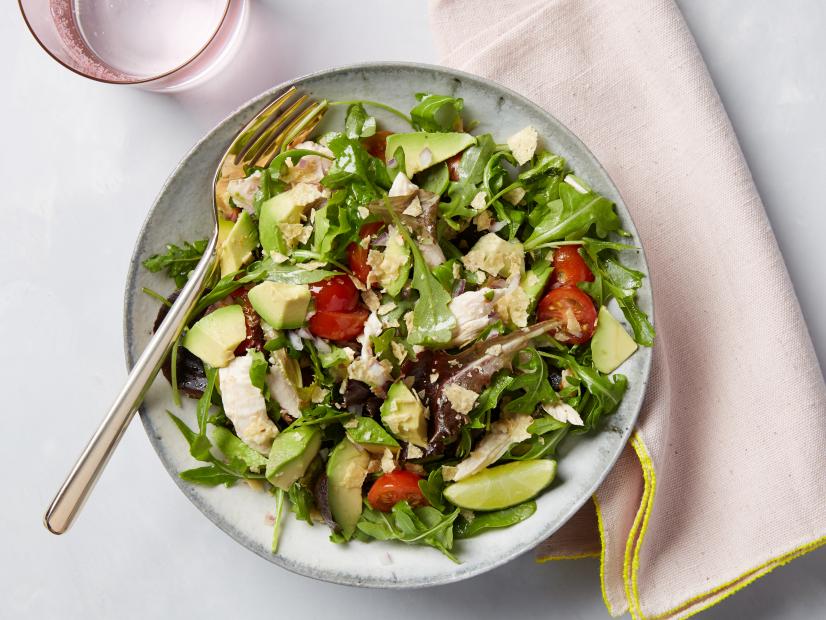 A popular menu item from a healthy restaurant chain inspired this salad. We enjoy it, but we also appreciate saving money. So try to set aside time this week to create this vinaigrette, which will serve roughly five salads.
Easy Crispy Chicken Cutlets
This is an easier to clean up version of chicken cutlets that uses chicken thighs. These are great to reheat or snack on at work. That is, if they make it to the leftover stage because they are so good to munch on.
Spicy Tuna Wrap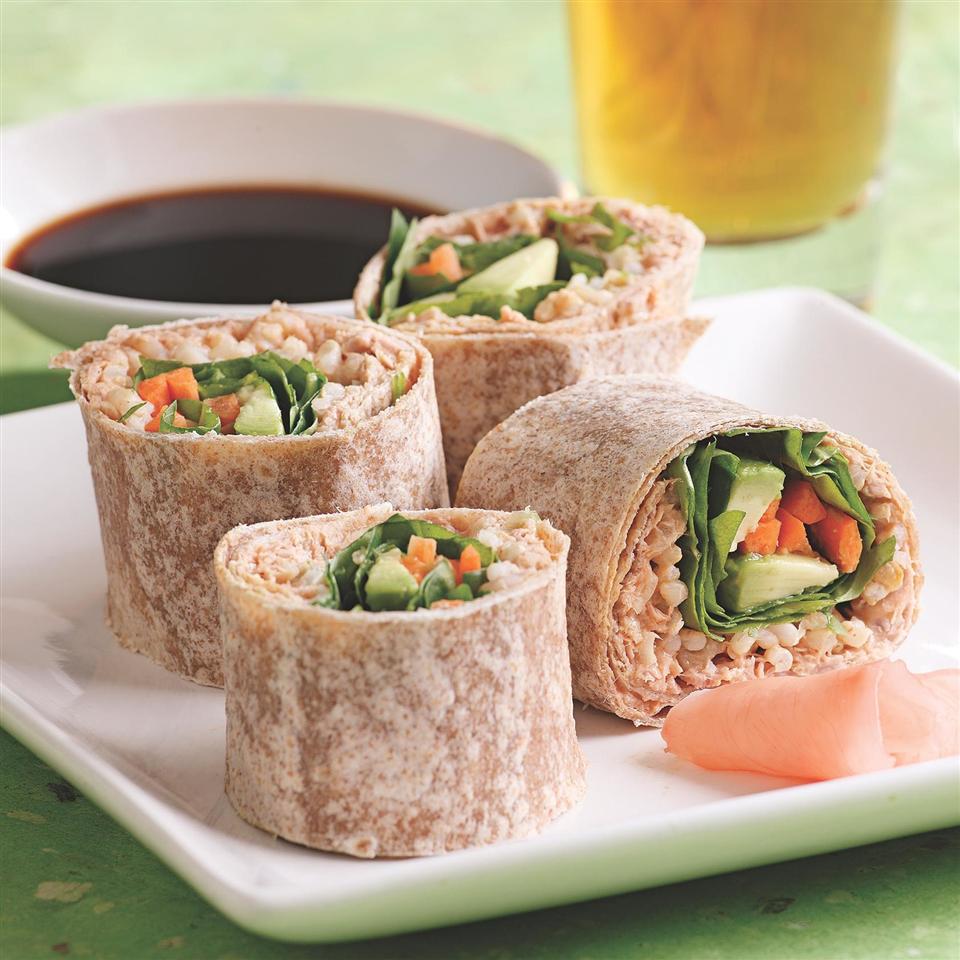 Spicy tuna sushi rolls inspired these tuna wraps. They are absolutely delicious with peppery watercress, romaine, radish sprouts, arugula, or escarole in the stuffing. Stir wasabi into the soy sauce (for dipping) and serve with pickled ginger if you want to play off the sushi theme.
Toss sliced cucumbers and slivered red onions with rice vinegar, oil, and a touch of salt and pack these in a separate container.
Southwestern Chicken Fajita Salad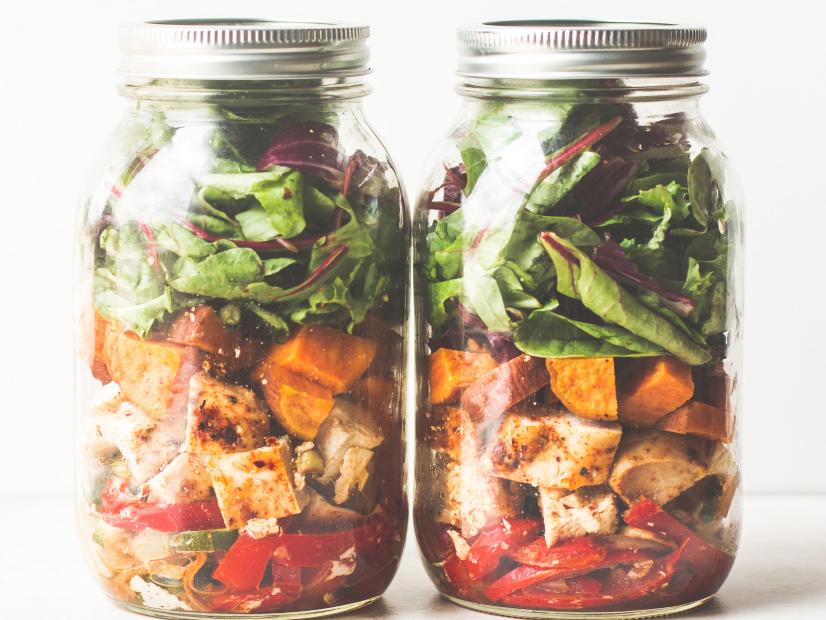 This interestingly tasty Southwestern chicken fajita salad is a great grab-and-go lunch that requires little prep time. It's also a well-balanced dish made with wholesome, authentic ingredients. Combine all ingredients in a baking pan, and bake until tender. The fajita combination is even better served warm with a tortilla.
Leftovers!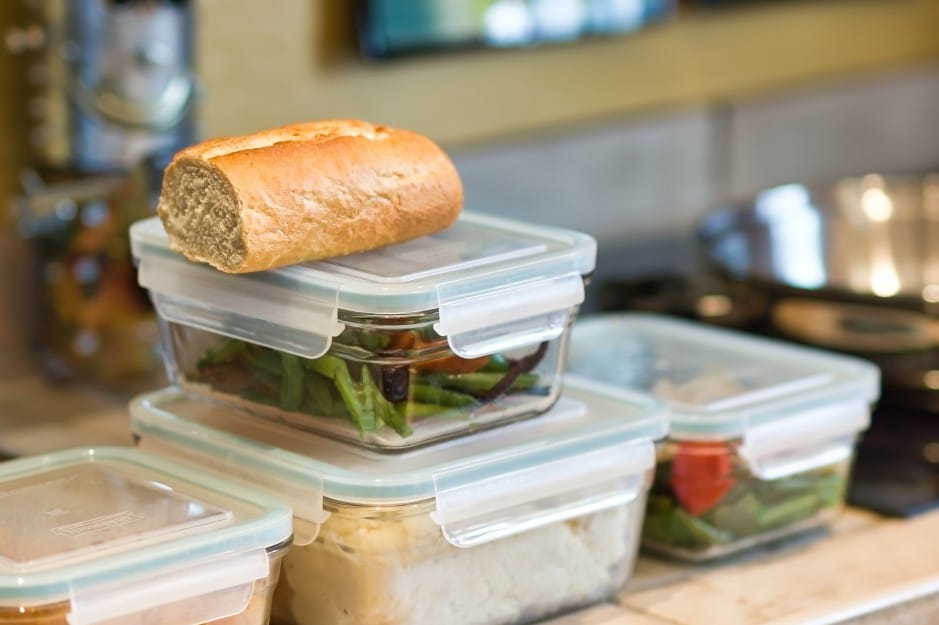 This option is fabulous because you get to eat the same delicious meal you had for dinner last night for lunch today! This opens up the floor to many great lunches for men at work because it won't cost you extra. Leftovers as lunch for men at work can include:
Bolognese
Lasagna
Creamy Pasta
Burgers
Chinese Stir Fry
Pizza
Steak & veggies
Chicken Schnitzel
Enchiladas
Related Questions
Men will love to eat so many lunch options at work, but with so many choices comes so many questions! Let's answer some of them below:
If Packing A Salad, How Do You Prevent It From Getting Soggy?
There is a very effective way to prevent your salad from turning soggy before lunchtime arrives. The solution – layers! Layer your salad as follows:
First Layer – This layer should include your less delicate veggies, such as red onion, carrots, quartered raw radishes, broccoli florets, etc., and your dressing of choice.
Second Layer – This layer includes all your proteins such as egg, beef, chicken strips, etc.
Third Layer – This layer includes all your delicate vegetables and salad greens.
Fourth Layer – This layer is a folded kitchen towel covering all the contents you have layered so far.
Fifth Layer – This layer (the final layer) includes all your crunchy ingredients, such as croutons, chips, nuts, etc.
Which Food To NEVER Take To Work For Lunchtime!
Various foods may seem healthy when in fact, they are packed full of artificial colors and flavors, sugar, sodium, and other unhealthy ingredients.
It would be best to remember that although you might want to eat a specific food item for lunch, think of the rest of the office and whether your food choice is perhaps insensitively smelly. Try to avoid taking the following food to work for lunch, guys:
Cereal Bars & Meal Replacement Bars
Granola Bars
Crackers
Luncheon/Deli meat
Pudding/Gelatin cups
Fruit snacks
Smelly food – fish, kimchi, hard-boiled eggs, broccoli, popcorn, etc.
Which Lunches Should Not Be Reheated?
There is a reason why, when reheating your lunch, you should avoid certain foods. Some foods that are reheated in the microwave can turn toxic. Please avoid reheating your work lunch if it contains any of the following ingredients:
Spinach
Potatoes
Celery
Carrots
Rice
Mushrooms
Beets
Eggs