The Legit Money Making Apps List
Important Note: When you buy through our links, we may earn a commission. As an Amazon Associate we earn from qualifying purchases. Content, pricing, offers and availability are subject to change at any time - more info.
Key Takeaways
There are viable options in terms of legitimate apps that will make you money, but you need to be wary of which ones you download, as some are scams.
Some of the apps in this list will offer you money or cashback for completing things as simple as filling out surveys or watching videos.
These are likely not enough to replace your day job, but they could be an excellent way to make some pocket money or enable you to start a side hustle.
When looking for additional ways to make money, nowadays, there are many options available, from teaching online, selling goods online, and yes, even using mobile apps. Unfortunately, these apps are not all legitimate, and many will fool you into wasting countless hours watching adverts that they receive remuneration for while you are left with nothing. So let's see which are going to make you money.
---
Advertisement
---
Money Making Apps That Will Help Bring In Extra Cash
In our modern times, things are easier in some instances, but when it comes to making ends meet, it can sometimes be a challenge, and at times we need a helping hand to assist us. This is where the apps listed below come in handy as they allow us to make that extra bit.
Some of the apps listed are based on the luck of the draw, and there is no guaranteed outcome in which you make money, but some of them will pay out and allow you to reap the rewards for your time spent on them.
So now that we are aware of what we are getting ourselves into let us examine the possibilities that are literally available at our fingertips. And hopefully, you will be making that extra bit needed to see you through until the end of the month in no time.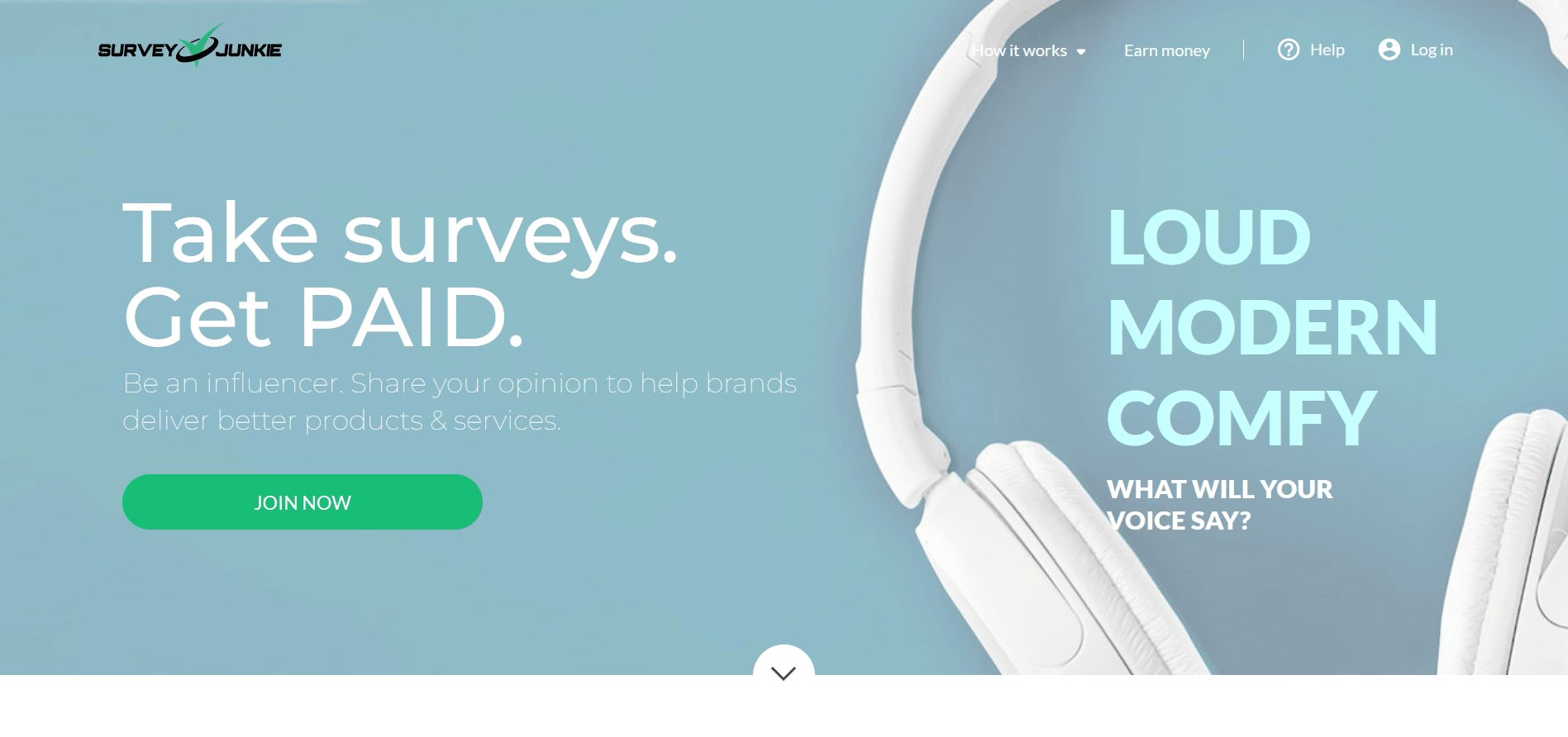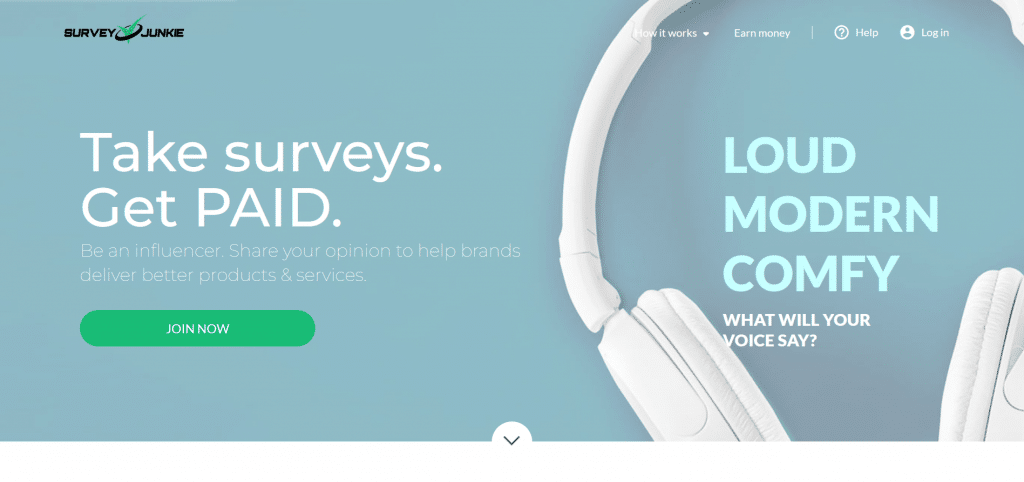 Survey Junkie is at the top of this list for many reasons, and the first is its track record and that it is both trusted and highly rated by so many people (over 20 million to be exact). It also has a Trustpilot rating of 4.5/5, and on the Google Play Store, it has ratings from over 45,000 people, with a rating of 4,3/5. On the App Store, it has a rating of 4.5/5 from over 50,000 users.
This app is all about user opinions and behavior, and it is a fun, safe, and secure way of allowing everyday users of products and services to have their say about some of the world's leading products and brands. You take surveys and share your online browsing history, and as a return, you get cash rewards for your efforts and information.
The app allows you to garner points and redeem these for rewards via PayPal, gift cards, and even bank transfers in some cases. These are not the limit, though and what is impressive is that, unlike some other apps, you only need $5 to make your first cash out. The link for the App Store is here, and you'll find the Google Play Store link here.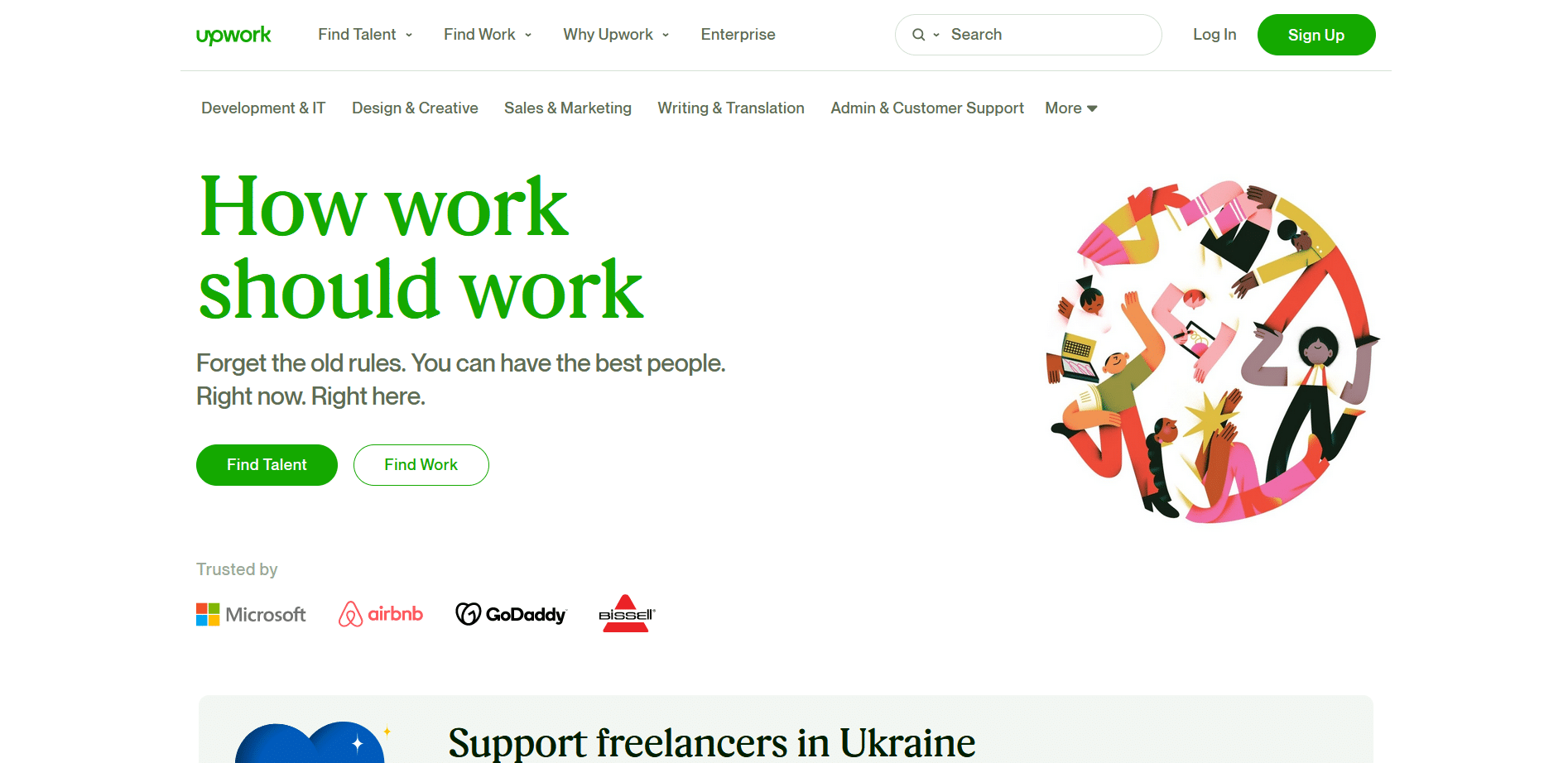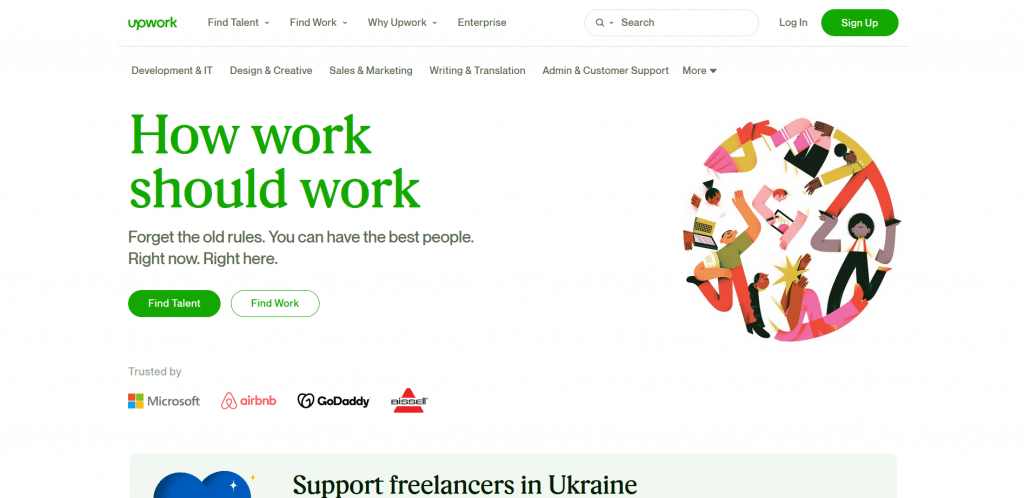 Now with Upwork, it is slightly different from some of the other recommendations on this list and is actually an app that enables people to do freelance work from all around the globe (obviously, in some cases, it may not be available in your locale). This app connects people with skills and abilities to high-value clients keen on offering individuals a chance.
With Upwork, your schedule and the amount of work you take on is up to you, allowing maximum flexibility and enabling you to use this app as a side hustle instead of a full-time gig. However, with that being said, some freelancers do begin, run, and see their business grow with time, and it can become a lucrative option.
There are other options available out there, but one thing with Upwork is that it is safe and secure and ensures timeous payments for the completed work. Some examples of types of freelance work they promote are design, writing, accounting, sales, marketing, programming, and more.
The app holds a 3.9/5 rating on the Google Play Store and has been rated by over 95,000 users; the app can be downloaded here. On the App Store, it holds a rating of 4.6/5 from over 29,000 users, and if you wish to download the app, you can find it here.
Blackout Bingo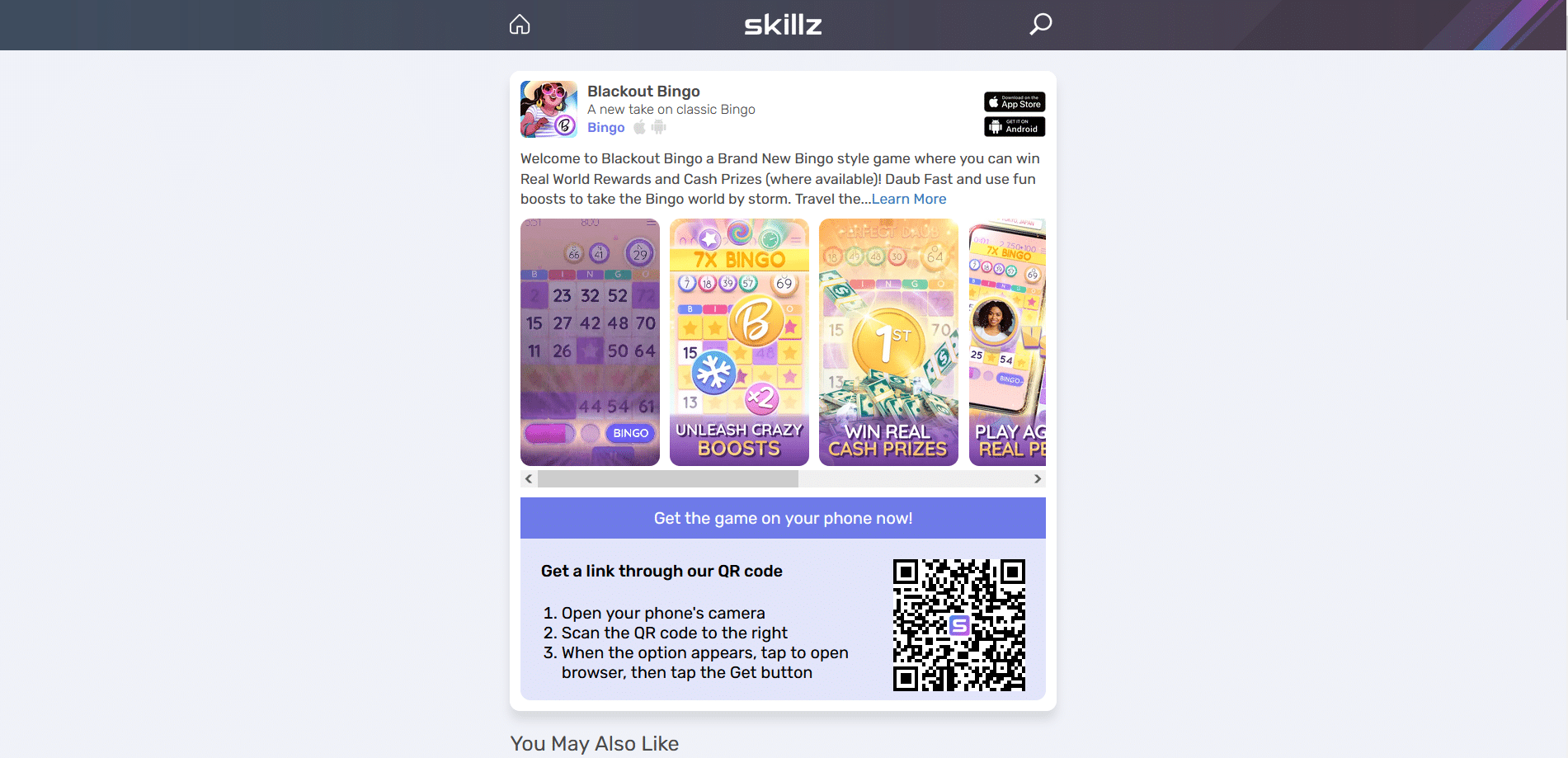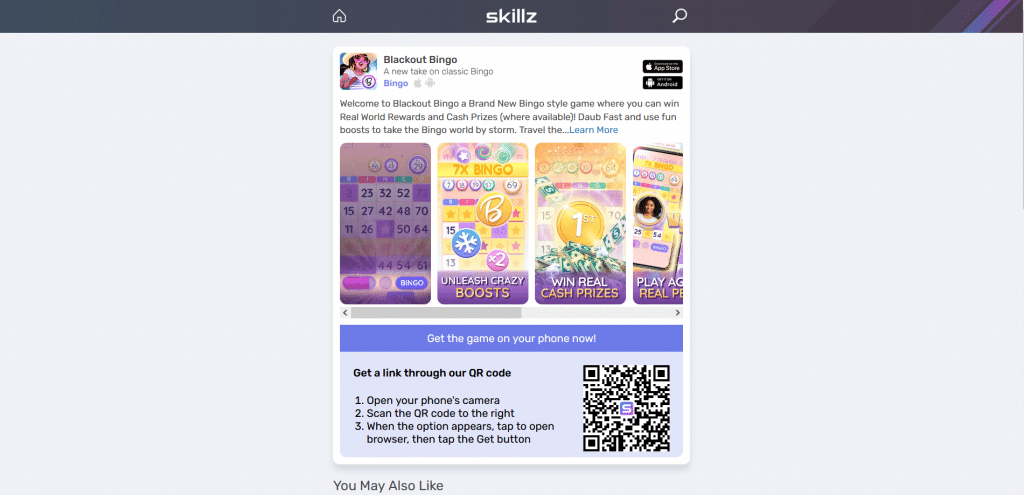 Blackout Bingo is a fun and exciting spin on the age-old classic game of bingo. It is a game of luck, which has been hybridized into one of speed and skill. The games are short and only take up to 2 minutes to play, which is incredibly convenient, especially when you only have short bits of time to kill throughout your day.
The game is available for download and play in many locales worldwide, but check that it is available in your country. You can enjoy the game from the comfort of your couch at home or in a cab on the way to work and win real-world cash prizes and other rewards.
There are over 5 million players who engage in the game, which says a lot for its user experience and reliability. And as mentioned, the game has evolved into one where luck is less of a factor and more about strategy, skill, and speed of play. So let's look at the ratings; on the Galaxy Store, the game holds a rating of 4.5/5, and on the App Store, it stands at 4.5/5 as well.
Although not officially available on the Google Play Store, you can download it here. If you are a Samsung owner, then this is where you will find the download. And for Apple users, please click this link.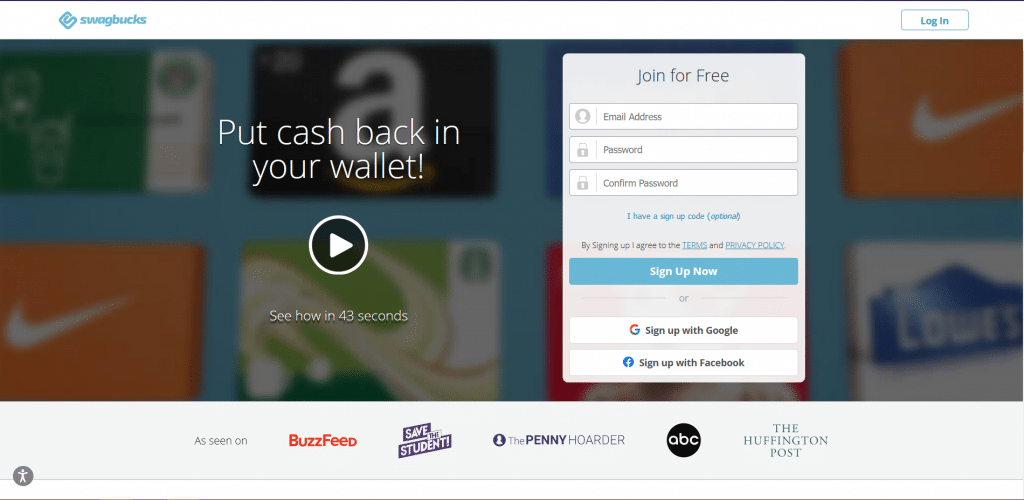 Another slightly different type of app on this list is Swagbucks which is a cashback app that also offers rewards for specific tasks, such as taking polls, playing games, and watching videos, among other things. You also get cashback if you purchase items from particular stores, and often you will need to answer a survey of said store.
The payout system is pretty straightforward and straightforward, and you do not need to rake up a ton of points (the in-app points are known as SB points) to cash out. For example, the typical survey will require you to answer a few questions about a particular brand, store, or product, and you will earn between 40 and 200 SB; you can cash out on either PayPal or gift cards with as little as 110 SB.
There are some perks and downsides to this app, and one plus, as mentioned, is the low number of SB needed; also, there is no serious waiting time, as the rewards can be redeemed in approximately 10 business days. However, this app will not make you a ton of money and should rather be seen as a fun novelty to gain some cash back and extra spending money.
If you are an Android user, the Google Play Store link is here, and for iOS users, your link can be found here.
This app does not precisely help you make money, but rather it allows you to get cash back on things you have already purchased. And they are going to be items you would be buying in any case, so why not put in the little effort and be sure to get some cash back.
So now, how it works is that you plan to head to the shop; this could be Target, Walmart, or any other large retailers. Then you take a look to see if there are any rebates available on the products you will purchase and that particular store.
You select the items you wish to acquire rebates on and then usually have to complete an easy task such as watching a video. Afterward, you are all set to go on your outing to the store. Once you are home from the store, you scan the bar-codes of the items and your slip and then wait 2 working days for the money to be transferred into your account.
For Android users, you can find the link to the download here, and iPhone users will be able to find the app here.
OfferUp is much like Craigslist or eBay in that the business model allows people to buy and sell either new or used goods. The app is a user-friendly and straightforward approach to this exchange style and offers a sleek marketplace for users to choose to sell locally or even nationwide.
There are variations in how the sale can take place; the seller can upload a picture and a description to the app and add a price to the item. They can then set the product at a specific price, and the first willing buyer can take it, or it can adopt the form of bidding wars where buyers negotiate with the seller to settle on the price for the product.
The seller can promote their advert to potential buyers by purchasing a membership or paying a once-off fee to have their product ranked higher. Once the product is shipped, buyers have 2 days to assess it, the sale is then finalized, and the seller receives their money in 5 business days. To find it on the Google Play Store, click here or follow this link for iOS users.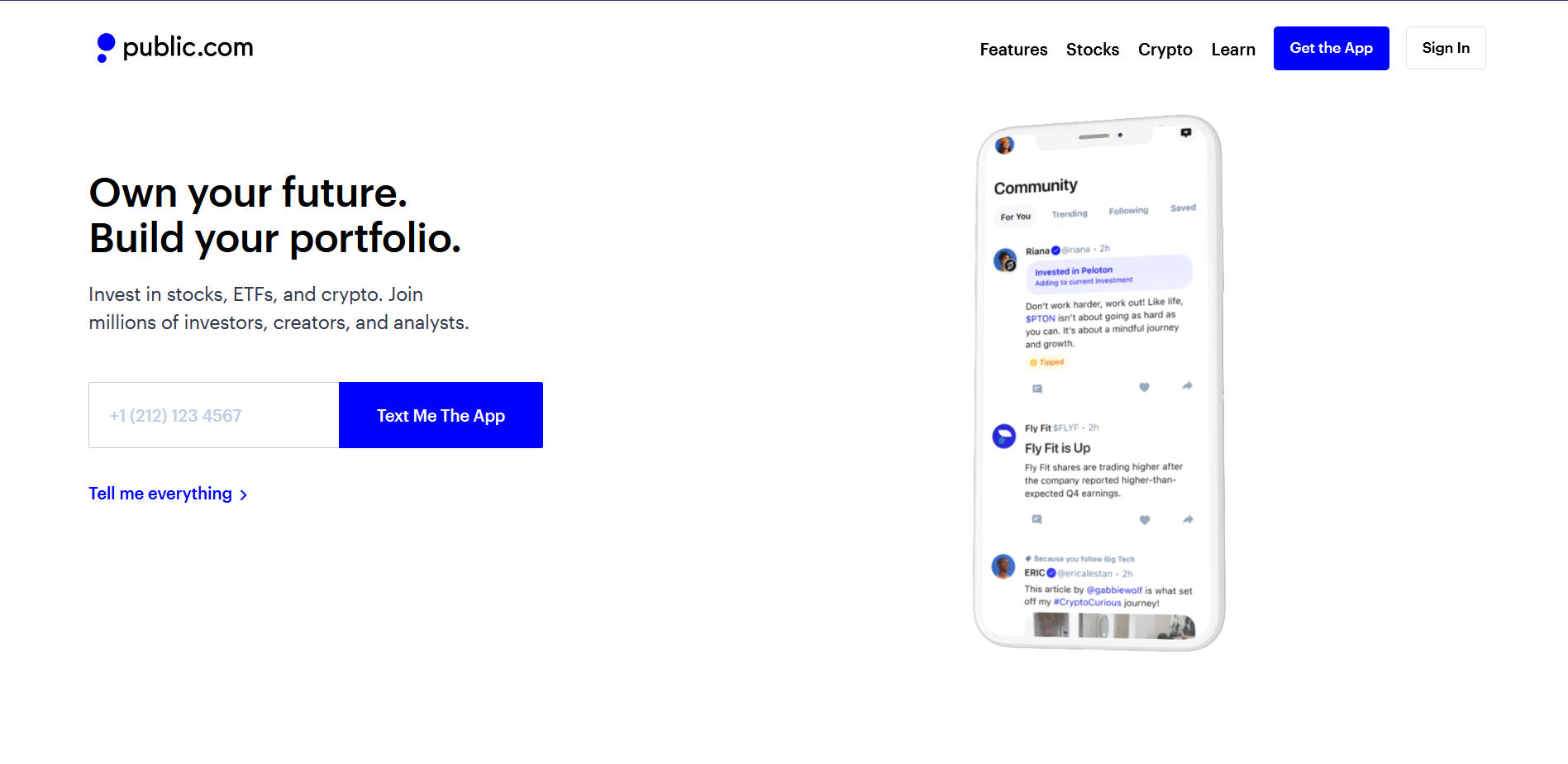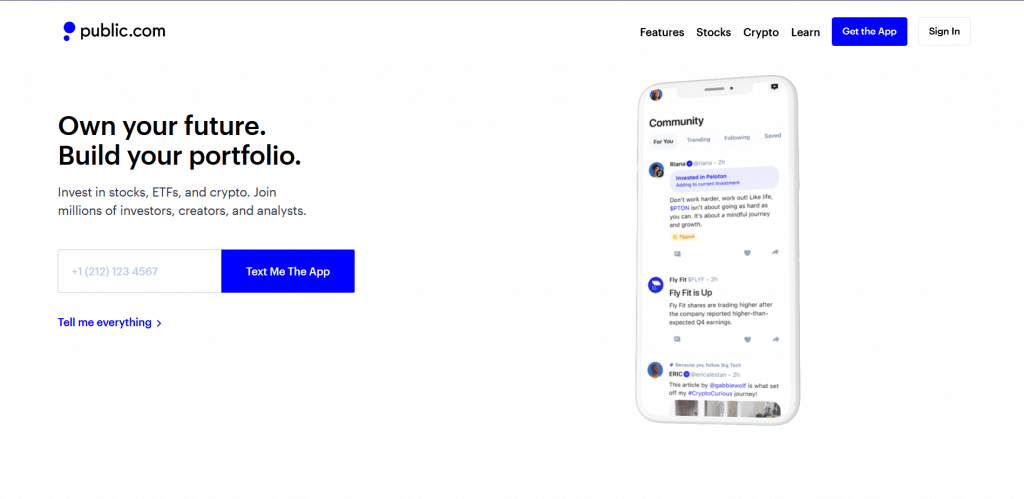 Public.com is a platform that enables you to invest and earn an ultimately passive income. You can start investing with hardly any money at all; however, the more you are willing to put in, the greater your return.
The app allows you to invest in companies and purchase ETFs and crypto, which you feel will be profitable. It has a sleek yet comprehensive design that allows for ease of use when investing. At your fingertips is a world of opportunity, and you can select from "thousands of stocks and ETFs". There are also over 25 cryptocurrencies that you can purchase.
All this is done from one centralized platform (on the app), and the vast majority of their users state that they are in it for the long-haul and waking long-term investments. The app is also intuitive and comes with other great features, such as reminders on certain decisions, and also provides social features that allow you to learn more about investing from others.
The app is accessible for Android and Apple users, and the Google Play Store link can be found here, while this is the link for the App Store.
Related Questions
Now you have an idea of some apps that will either aid you in having some fun during downtime or enable you to save on your purchases. Or even provide you with the means to take on a side hustle by doing freelance work, there may still be some nagging questions, and here we still have you covered. Below is a list of questions you may be pondering.
How Do These Apps Make Money? Is There A Catch?
They make their money in varying forms, and the one which you are probably most aware of is advertisement. As you will have seen with most of these, they have you watch a video before being able to earn rewards. 

There are also in-app purchases, and these can take the form of products or services of their own, or ones that are affiliated where they make a commission for every time someone makes a purchase after following links on their pages.   

Some of these apps offer subscription fees, particularly for the premium versions, and at other times, you have to spend a little bit of money, either in the app or at an affiliate, before you can gain your reward or cashback.
How Do You Know If A Money Making App Is Legitimate?
This can be tricky and is likely something you have discovered already; not all 'money-making' apps are legit, and there are scams. The key is to check how many users the app has, what sort of ratings it possesses, who the developers are, and to look at reviews about the app. 

Often the scam apps will have very low user counts, and they are there to make a quick buck off of those who fall for the scam by having them watch countless adverts and having incredibly high minimum withdrawal amounts. 

Usually, an app that is not paying out to tons of users and only has a few good reviews is probably a scam. Do not be fooled by a few good reviews, as they are probably false or paid individuals who are there to entice other people to use the app. 

It is crucial to see who the developers are; look at what other apps they have made in the past and what their user count and reviews are for those. Usually, a well-established company is one that is legit, because if they were a scam, people would have caught on eventually.