Lease Versus Buy Car Calculator- What Are Their Benefits?
Important Note: When you buy through our links, we may earn a commission. As an Amazon Associate we earn from qualifying purchases. Content, pricing, offers and availability are subject to change at any time - more info.
If you're in need of a new car, you'll be faced with an obvious yet important question: Should I sign a lease agreement or by a brand-new car? Both options have pros and cons. As always, it depends on what your current situation is. In an ideal world, you'd be able to save up until you have enough money for the purchase price for the new car you desire. However, if you need something immediately, or want to drive the latest and greatest model, a lease agreement might be for you.
---
Advertisement
---
However, before making any commitments, ensure that you can make any payments required, and decide if this is the best option for you. Leasing is great because you are always driving the latest vehicle and some people can write off the expense. However, if you can't make your monthly payment in the lease term, then you may find yourself quickly sinking.
You'll also want to compare the costs of both options using a lease versus buy car calculator. See whether a lease deal or an outright purchase works best for your budget. The calculator reveals expenses associated with each choice, some of which you may not have thought about (such as the interest rate or an acquisition fee). It will include the total costs and the average cost annually. Then, you will be in the best position to make an educated decision.
What Are Your Needs (Not Wants)?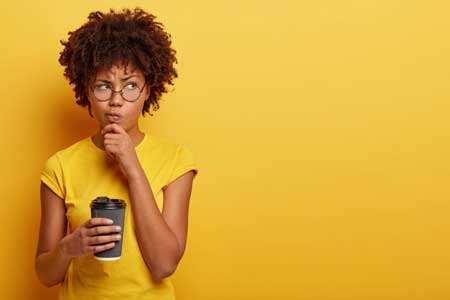 When examining which option is best for you, begin by evaluating your needs. Find an option that first takes care of what you need. Then, if, for example, a lease deal fits some of your wants, it's a bonus.
However, wants may not come into play just yet. We all want to drive that new, bright, shiny car. Yet, if we can't afford it, we won't enjoy it. Most of us would like to sleep at night, not worrying about how to make that next monthly payment.
In evaluating your decision, ask yourself the following:
Is there enough money for a down payment?
Do you need a car with a low monthly payment?
Is the car that caught your attention in your budget, or is it too expensive?
What driving habits have you developed? Do you frequently use the vehicle? Do you just drive in the city, or do you drive longer distances? What do you need this car for?
Are you concerned about the residual value?
Is the company where you want to lease the car reputable?
Once these questions are answered, examine the positives and negatives associated with leasing and buying. What, logically, makes the most sense?
Benefits of Buying Your Next Car
If you have the money to make a purchase, this is a good idea. A lease versus buy car calculator can aid in guiding you toward the best decision.
Financing may need a larger down payment, and you will also be carrying debt each month. Since most people are on 60-month terms, you'll own your car after five years.
How much you drive is another factor. If you drive 12,000-15,000 miles annually, buying a car maybe your best option. Higher accrued mileage will increase your lease payment.
Detriments to Buying a Car
The biggest con to owning a car is the maintenance cost. If you are putting on a lot of mileage, you can be certain your car may need repairs and maintenance sooner rather than later.
There is also depreciation involved. As time passes, your car is worthless. When you sell it, you will generally not get back what you invested in it.
When Leasing Makes Sense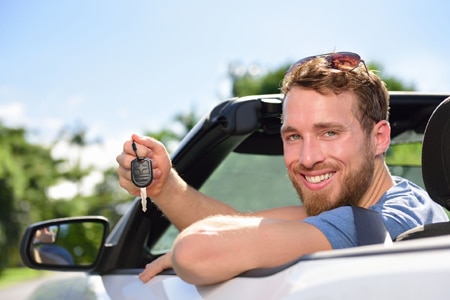 Leasing is the equivalent of renting your car. The danger in leasing is that many people find themselves locked in a lease term they can't afford.
Leasing gives you the status and luxury of driving different and new models when the lease term ends. Major car repairs aren't a concern since leasing a vehicle ensures that it remains under warrantee with the leasing company.
A monthly lease payment may be more affordable than a loan payment. Additionally, the sales tax paid for leasing is lower compared to purchasing a car.
Sales professionals, managerial staff, and owners can often write off their expenses. Some business-to-business sales professionals like leasing because when they pull up to a company, it provides the appearance of success. They say, in sales, that you can determine a person's worth and success by what they drive. It boils down to optics. After all, would you buy from someone who drives a beater or an older model?
However, this isn't an excuse to justify bad behavior. It needs to make sense on paper, too.
When Leasing Is Not an Option
In some markets, leasing is significantly more expensive, and the monthly payments are very high. You may need to examine all options before making a final decision and to ensure you are receiving the best deal.
Pre-terminating a lease is expensive. Before committing yourself, ensure the payments are affordable over the entire terms of the agreement. If your finances fluctuate – as they do in commissioned sales – this may not be the best idea if you don't budget for decreases in money.
Leases have mileage restrictions. If you consistently drive long distances that go over your mileage limit, then your lease fee will cost more.
The car also may not be modified or changed since you don't own it, and it will need to be resold. This means that you may not be able to add a DVD player for the kids or something special for yourself.
Before making your final decision, first, examine your needs. This will help you to narrow down your options. Then, look at your budget. Is it affordable?
What makes the most sense in the long run? If you travel extensively, you may be paying more in an auto lease than with a car loan. In that case, this option doesn't make good financial sense. However, if you can write it off as a business expense, then leasing may be an option.
It's best to leave emotion out of the equation. This is a decision that needs to be made objectively.
Lease Versus Buy a Car Calculators: