How To Get Discovery+ For Free?
Important Note: When you buy through our links, we may earn a commission. As an Amazon Associate we earn from qualifying purchases. Content, pricing, offers and availability are subject to change at any time - more info.
Is it possible to watch the content on Discovery Plus for free?
---
Advertisement
---
It's hard to imagine getting anything for free these days, but Discovery Plus subscriptions can be the exception. Anyone can easily get a free seven-day trial, but sometimes it is possible to get this service for six months or one year when it is bundled with other services.
Does that sound too good to be true? For fans of the programming on Discovery Plus, it's a dream come true. Even after the free trial period ends, you can keep your subscription for $4.99 per month with commercials or $6.99 per month without ads.
Let's take a look at everything that Discovery Plus has to offer so you can decide if it's right for you.
Top-Level Pros and Cons
For people who love documentary and lifestyle programming, there is no better service than Discovery Plus. Their library is varied and huge, and the monthly fee for a subscription is definitely easy on the budget.
The web interface and mobile apps are surprisingly agile, elegant and user friendly. This is even a great service for a busy household as it supports as many as five profiles and it is possible to stream on four devices simultaneously.
For those who demand the best in viewing quality, Discovery Plus also offers quite a bit of 4K content.
Unfortunately, Discovery Plus isn't perfect. It doesn't have any parental control features, which means that your kids have access to absolutely everything in the library. Another downside is that it is not possible to download episodes for later viewing on mobile devices. Audio descriptions are not provided for shows, but perhaps the biggest drawback is that some of the most popular shows are not available via the on-demand service. Instead, they function as channels that continuously stream.
Who Is Discovery Plus For?
Absolutely anyone can find programming of interest to them on Discovery Plus. This means that the service doesn't really cater to a specific audience. It offers series from diverse cable channels like Food Network, Travel Channel, Animal Planet, The Learning Chanel, OWN, HGTV and the Discovery Channel among others.
Whether you are interested in learning new recipes or exploring the latest archaeological discoveries, this is a great streaming service.
What Can I Watch on Discovery Plus?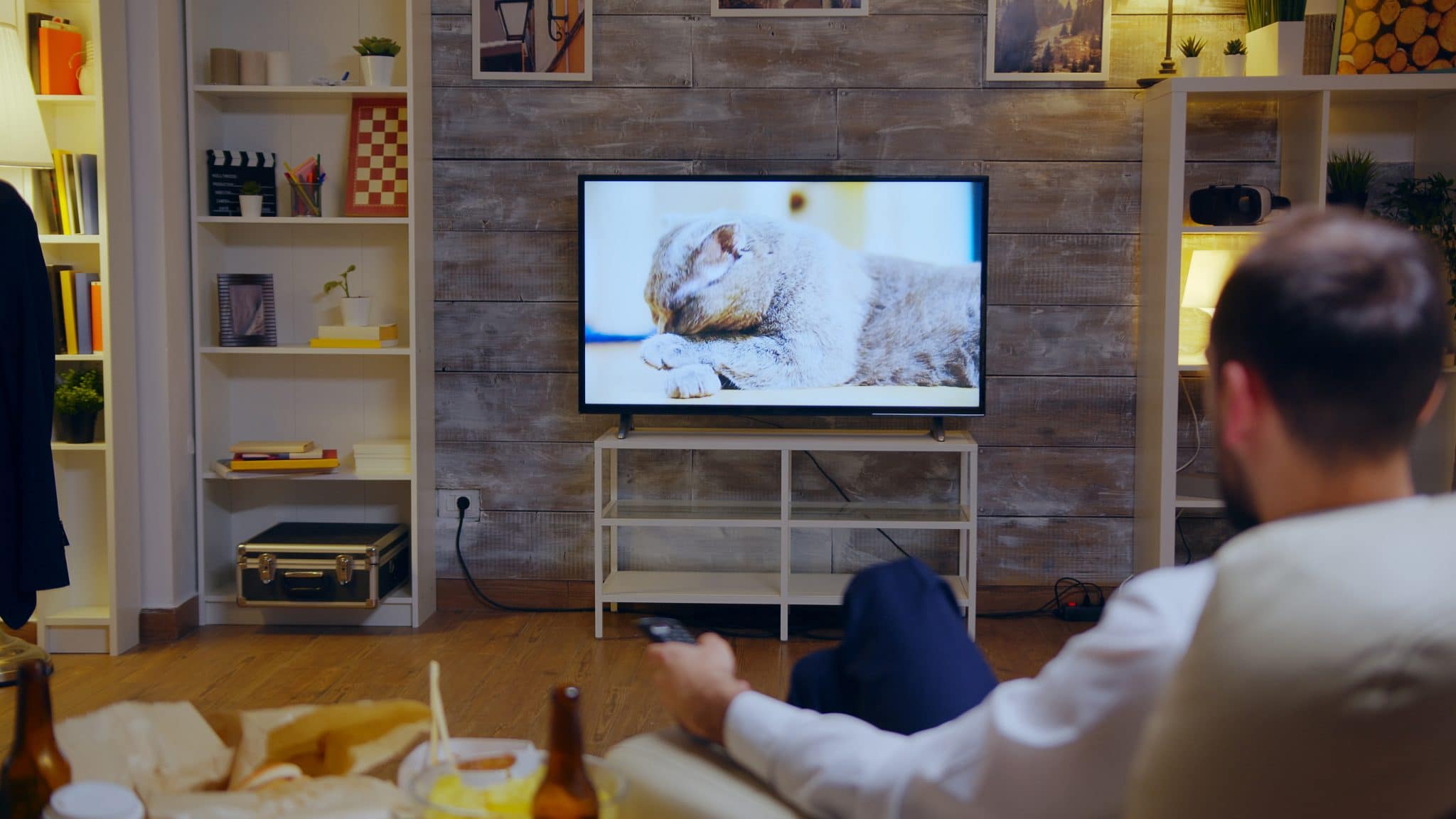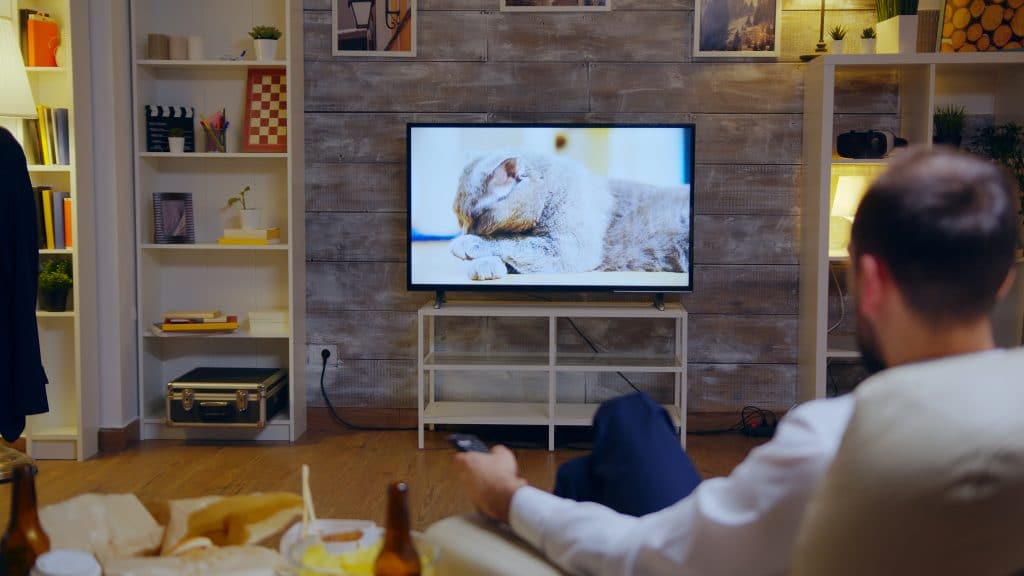 Boasting approximately 55,000 television episodes collected from several networks, it would be impossible to describe everything that is available via Discovery Plus here. However, let's take a look at some of what is available so that you can get a clearer picture of the content.
Among the programs that are available on Discovery Plus are offerings from:
Magnolia Network
History Channel
Investigation Discovery
OWN
Planet Earth, which is brought to viewers via the BBC
DIY Network
American Heroes Channel
A & E
Destination America
Cooking Channel
Animal Planet
Science
Discovery
Discovery Life
Lifetime
TLC
The Travel Channel
What you won't find are many movies, which means that people who love watching films will need at least one streaming service that offers access to plenty of the latest and greatest offerings from the cinema.
Let's say that you want to watch some shows from HGTV. Your choices will include such popular favorites as Love It or List It, Home Town and Beachfront Bargain Hunt. These shows and others have their full runs available and are on demand. Marquee shows like House Hunters, House Hunters International and Property Brothers have dedicated continuous channel streams.
If you like the offerings from Food Network, then you will be delighted to find options such as Kids Baking Competition, The Kitchen, Unwrapped, Restaurant: Impossible and Diners, Drive-Ins, and Dives. These all can be watched on demand when it suits your schedule. However, some shows, like the perennial favorite Chopped, are available on a continuously streaming channel.
Elsewhere on the lifestyle choices, you'll find Anthony Bourdain: No Reservations, Family Dinner, Salvage Dawgs and The Best Thing I Ever Ate from channels such as Travel Channel, Cooking Channel, Magnolia Network and the DIY Network.
Are you more into nature and animals? If so, Discovery Plus has you covered. The offerings from Animal Planet are multitudinous and include programs such as Dr. Jeff: Rocky Mountain Vet, Pitbulls and Parolees, My Cat from Hell and Crikey! It's the Irwins. Nature documentaries include Dynasties, The Blue Planet I, Blue Planet II and many others.
From the Discovery and Science Channels, you'll see favorites like Dirty Jobs with Mike Rose, The Deadliest Catch, MythBusters and How the Universe Works.
If true crime is your jam, then you won't be able to resist the programs from Investigation Discovery and A&E. Ghost hunting, alien investigations, storage wars and ice-road trucking are found here too.
As you can see from this brief sample, Discovery Plus really has something for everyone, and it would take you a lifetime to watch it all.
How Much Does Discovery Plus Cost?
Compared to other streaming services, Discovery Plus is among the most affordable. If you don't mind watching occasional commercials with your programming, then opt for the $4.99 per month subscription. For just two dollars more per month, you can get rid of the ads.
Discovery Plus pretty much always offers a seven-day free trial to new subscribers. However, it definitely pays to stay on the lookout for bundle deals that can get you this streaming service for free for a much longer time period.
As an example, Verizon Unlimited sometimes provides its customers with as much as one year of Discovery Plus at no cost. How can you get in on a similar deal?
For Verizon Unlimited customers this is a long-running promotion that gives them the ad-free version of Discovery Plus for free for up to one year. That translates to an $84 value without adding any cost to your existing phone plan.
People who choose a Verizon Play More or the Get More Unlimited plan likely are eligible for the one-year of free Discovery Plus deal. Verizon customers who have Unlimited, Go Unlimited, Start Unlimited, Do More Unlimited, Above Unlimited and Beyond Unlimited may be eligible for six months of free Discovery Plus.
If you are a Verizon customer, all you have to do is log in to your Verizon account at the website, navigate to the "Account" section and click on "add-ons & apps overview" to see what's available.
How to Get Discovery Plus
If you aren't a Verizon customer, then you can get a subscription by visiting the Discovery Plus website or by downloading the app on your mobile platform of choice. It also can be obtained via Roku, Amazon Fire TV, Apple TV and Android TV. Gamers who favor the Xbox can get Discovery Plus, but if you have a PlayStation, you're out of luck. Some Samsung smart televisions can get you hooked up with Discovery Plus too.
FAQs
Can I get Discovery Plus for free?
All new subscribers are entitled to a free seven-day trial. However, some bundle deals, like the one with Verizon Unlimited, can get you a significantly longer free period. If you are in the market for Discovery Plus, then it is worthwhile for you to shop around to see what kinds of deals are available before you subscribe.
Is Discovery Plus right for my family?
Discovery Plus has all sorts of documentary-style programming that covers everything from nature and animals to gruesome true crime. Much of the programming is suitable for the whole family, but not all of it is. Because Discovery Plus does not have any parental control tools, you might want to exercise some caution when doling out avatars for your little ones.
Is Discovery Plus a good deal?
With its incredibly deep and broad catalog, Discovery Plus is a great deal for most viewers, especially at about five to seven dollars per month.