How To Get AMC+ for Free?
Important Note: When you buy through our links, we may earn a commission. As an Amazon Associate we earn from qualifying purchases. Content, pricing, offers and availability are subject to change at any time - more info.
Is it possible to watch AMC Plus for free?
---
Advertisement
---
All new subscribers get a free, seven-day trial, but you may be able to enjoy as much as 30 free days of AMC Plus if you play your cards right.
How does that work, and is AMC Plus even worth the effort?
Let's find out!
The Walking Dead & So Much More
Are you a fan of the zombie genre? The walking undead have been everywhere in recent years, and there is nowhere that they have been more popular than on AMC's series called The Walking Dead.
Of course, zombies aren't the only reason why you're familiar with AMC's programming. Perhaps you also spent a few years watching series like Mad Men, Breaking Bad and Better Call Saul?
If you can answer "yes" to that, then getting an AMC Plus subscription is probably a no-brainer for you. However, it's important that you know how much additional content is available on this streaming service. That's probably the best way to help you decide whether or not you should get a free trial of AMC Plus.
What Is AMC Plus?
As more and more competitors enter the streaming industry, AMC didn't want to be left behind. That's why they launched a streaming service known as AMC Plus in 2020.
The company didn't necessarily intend for its service to be a standalone streamer like Hulu or Netflix. Rather, they envisioned a package of carefully curated shows and movies that were targeted to a specific audience that demands the best in entertainment. This meant that AMC Plus would be purchased through another streaming service or a cable television provider.
Of course, AMC Plus subscribers get ready access to Mad Men, The Walking Dead and many other favorite television shows that viewers are used to seeing on the AMC cable channel. However, the streaming service also features content from sister channels such as IFC Films Unlimited, Sundance Now and Shudder.
All content on AMC Plus is available on-demand so that you can watch whatever you want when you want to watch it. Moreover, all AMC Plus content is brought to you ad-free. This means that there are no subscription tiers.
Also, keep in mind that AMC Plus is a separate from AMC Premiere. We'll highlight more about that later.
The Overall Pros and Cons of AMC Plus
An AMC Plus subscription is a really affordable addition to your streaming services. Most people can get it for about $6.99 dollars per month to $8.99 per month. Moreover, in addition to AMC's great content, subscribers get access to movies and series from Sundance, IFC and Shudder.
You also have plenty of choices as far as how you stream, with some of the most popular choices being Sling TV, Roku and YouTube TV. AMC recently introduced an app that can be used to stream AMC Plus on the go.
Nonetheless, you may find that AMC Plus isn't quite perfect. For instance, you don't get to live stream the AMC network with your subscription. It's further worth knowing that the AMC Plus on-demand library is more limited than what you will find at Hulu or Netflix.
Of course, that could be exactly what you're seeking.
Comparing AMC Plus to Other Streaming Services
One of the reasons why many people opt for an AMC Plus subscription is the outstanding content. True, you won't find the same depth and breadth here that you will at Netflix, but you would probably have an AMC Plus subscription on top of a Netflix subscription anyway.
What you get with AMC Plus is simply outstanding, especially since you also get content from related networks like IFC and Sundance.
In some ways, AMC Plus is similar to HBO MAX as it promises early access to certain popular content. As an example, some episodes of highly anticipated series are released up to one week in advance to subscribers. That will definitely give you bragging rights.
AMC Plus might be right for you if you love the series on AMC and have an affinity for indie films and great old-fashioned horror flicks.
AMC Premiere Vs. AMC Plus
If you love the AMC channel, chances are good that you already know about AMC premiere. This service has been around for a few years, and it gives you access to on-demand, ad-free content from AMC. You might also be able to view extended episodes, sneak peeks, bonus scenes and original movie cuts through the premiere service.
You can still get AMC Premiere, but AMC Plus is a separate service. If you're already a premiere subscriber, why go for an AMC Plus membership too?
Mainly, it's because of the additional content. AMC Premiere only gives you AMC content. If you want shows and movies from IFC, Sundance, Shudder and even BBC America, then you need an AMC Plus subscription.
How Can I Watch AMC Plus for Free?
It is easy enough for anyone to sign up for a free trial of AMC Plus. New subscribers are all eligible for a seven-day free trial. You can get your one-week free period through services such as the Roku Channel, YouTube TV, Sling and Apple TV
However, if you aren't sure that AMC Plus is right for you, there may be a way to obtain a much longer free trial period.
This is a deal for people who are not current Amazon Prime members. Did you know that you can sign up for a free 30-day trial for Amazon Prime? This gives you one full month of access to everything that Prime offers as well as a free Amazon Prime Video trial.
Once you sign up for a free Prime trial, you can navigate to Amazon's AMC Plus page to start a free trial. The trial period ranges from 7 to 30 days depending the ongoing promotions, so it may not line up well with Amazon Prime's trial period. Generally during holidays you will see longer trial periods or at the end of the year.
The best news is that you can sign up for a free 30-day trial of Prime over and over as long as it's not done within the same 12-month period.
That gives you one month out of each year in which you could have access to AMC Plus without paying a dime.
How Much Does AMC Plus Cost?
Once your free trial expires, it's up to you to decide whether or not you want to keep your AMC Plus subscription. Doing so won't make too much of a dent in your finances. However, the price does vary a bit depending upon how you sign up.
You sign up for AMC Plus through an existing streaming service that you already use. If you sign up through Sling TV, you'll pay about seven dollars per month for AMC Plus. However, if you subscribe through the Roku Channel, you'll pay more like nine dollars per month.
Accordingly, if you already have several streaming services, it pays to shop around so that you can save a couple of bucks every month.
Is AMC Plus Worth It?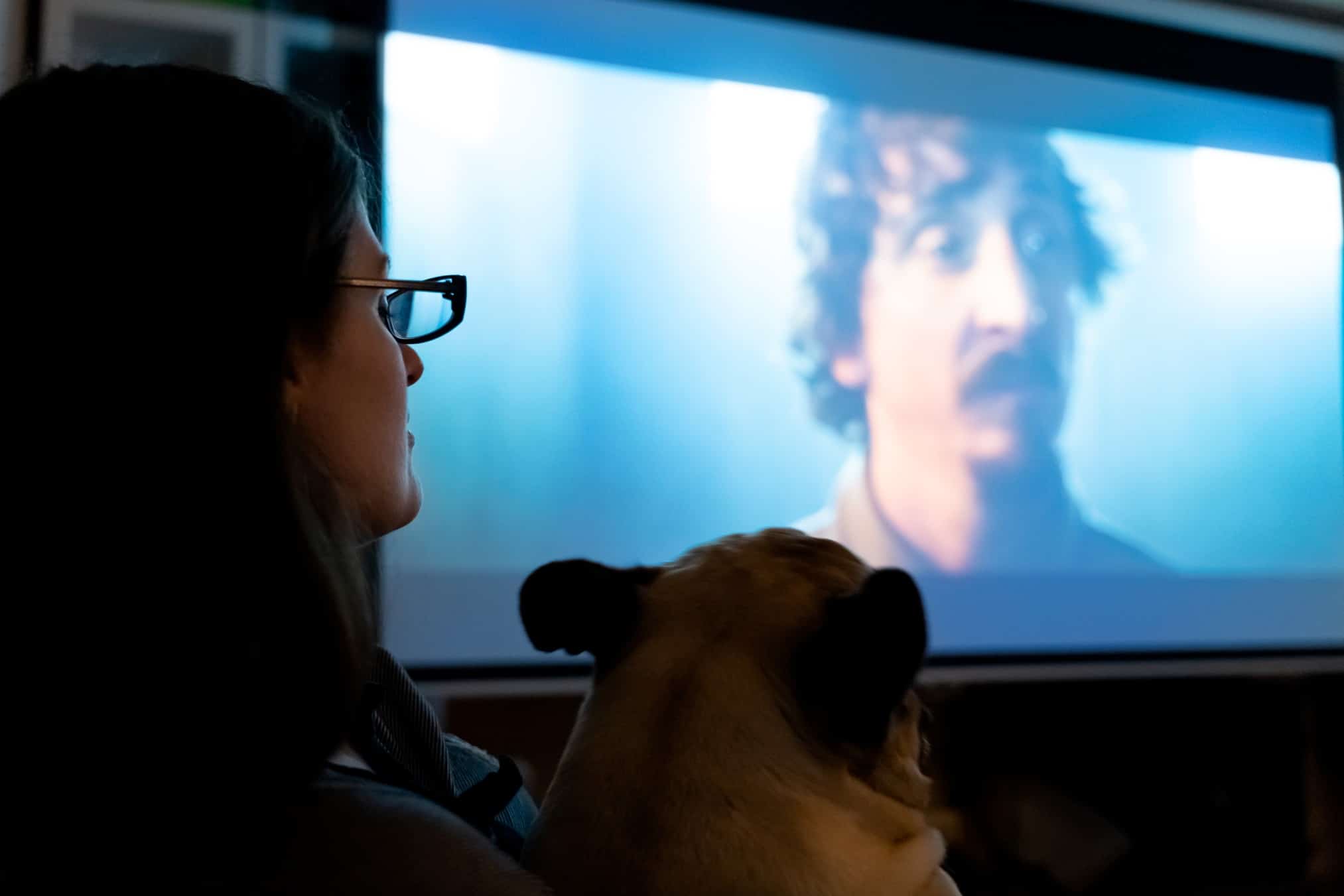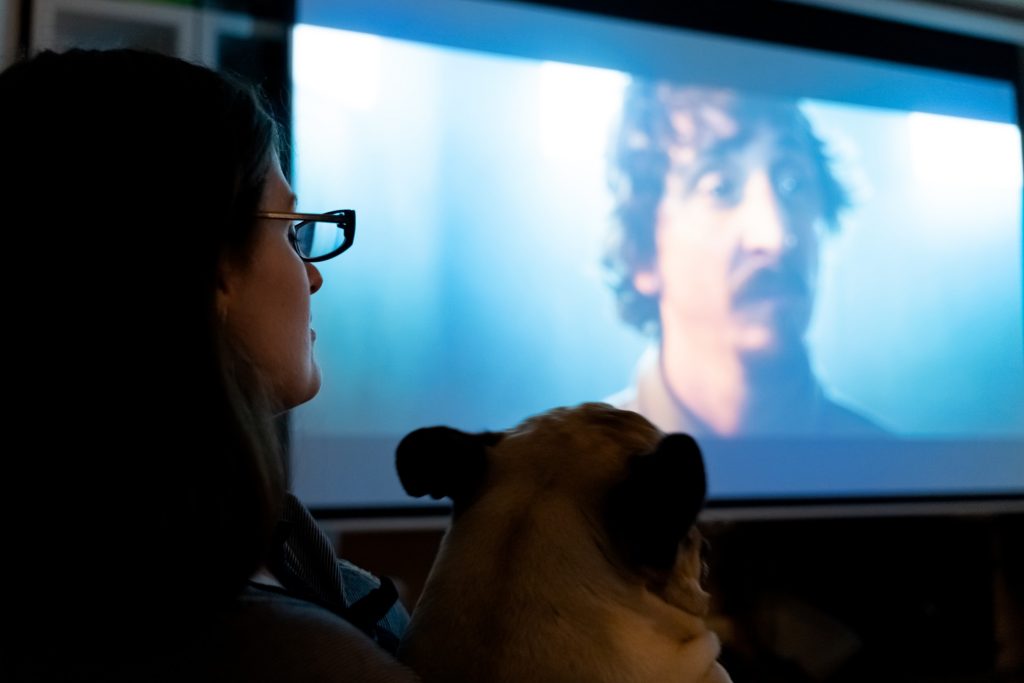 Over the last couple of decades, the AMC channel has built a solid reputation for producing outstanding original series. Some of these titles are among the most popular and highly respected of content. If you loved Mad Men, can't wait to see what's going to happen on A Discovery of Witches or have been on the edge of your seat throughout The Walking Dead, then you definitely need this subscription.
Not sure if the shows are worth it? You can get a taste of some of the AMC shows for free on AMC.com here, it is mostly pilots (the first episodes of the season). Some shows have more than one free episodes you can watch. If it says "Sign In" then you have to have AMC Plus to view it, otherwise it will show a play icon and you can watch away.
Free Episodes From Other Services
You can watch AMC shows on other streaming services like Netflix and Hulu. These services may have partial seasons, recent episodes only, or a selection of seasons available. For example, Hulu has Mayans MC, which was a recent promotion at the time of this writing.
Hulu and many other services usually have a free trial period which will allow you to watch the show for free. If you have another streaming service or a free trial to one, check to see if the show you want to watch is on there too.
FAQs
What is AMC Plus?
AMC Plus is a streaming service brought to you by the AMC channel. Combining content from AMC, Sundance, IFC, BBC America and Shudder, AMC Plus promises only the best in television series and films. All content is available on demand and commercial free.
How do I watch AMC Plus?
AMC Plus is now available through an app. Download the app from your favorite app store or subscribe to it through your cable or streaming provider. You can use the app or your cable or streaming service to access all AMC Plus content.
Does AMC Plus have a free trial?
AMC Plus typically offers a seven-day free trial, but people who are not currently Amazon Prime members may be able to score a 30-day free trial.
How to cancel AMC Plus on Amazon Prime?
Login to your Amazon Prime account. Then under Account & Settings, there should be a link to Prime Video Channels. Here you can simply hit "Cancel Channel" to quickly end your subscription to AMC Plus after confirming your request. Easy peasy.