Hearing Aids, Hearing Assistance Device – What's the Difference?
Important Note: When you buy through our links, we may earn a commission. As an Amazon Associate we earn from qualifying purchases. Content, pricing, offers and availability are subject to change at any time - more info.
You've seen the ads. Why pay thousands for hearing aids when you can pay a fraction of that price for a new fangled, FDA approved hearing assistance device? Too good to be true or what? yoFreeSamples wanted to know! First of all, the claims of FDA approval are legit. Congress passed a bill (
HR 2430, 2017
) that allowed for the sale of over the counter (OTC) hearing devices. The FDA set up manufacturers' guidelines so if a device is FDA approved, you know it meets their stringent requirements. Second, they're right about the cost. Hearing aids will set you back several thousand dollars and most insurance plans – including Medicare and Medicaid – don't cover them.  If after checking your health plan you find traditional hearing aids aren't included, OTC hearing assist devices could be a cost effective solution. So, do these devices work or not? Here's our run-down on the costs and performance of traditional hearing aids, OTC devices and a newer entry in this market, Bluetooth hearing assistance devices.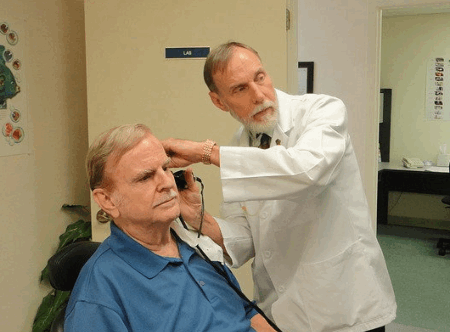 Hearing Aids
Customized for your unique needs, hearing aids fitted by licensed technicians have been the only choice for decades. Prices start in the mid $2000 range but there are economy lines with prices under $500. However, you're likely to be disappointed with the economy hearing aids.
Studies show these low cost versions don't perform anywhere near the level of higher priced versions
– or even premium OTC devices (see next). If you intend to be fitted by a practitioner, don't scrimp on the cost.
OTC Amplifiers/Personal Hearing Devices
For those with mild to moderate hearing loss, OTC in-ear amplifiers can save you a bundle. Premium OTC amplifiers start at $500 and
perform nearly as well as traditional premium hearing aids
. There are less expensive OTC models that cost about $150 but these performed poorly in studies. Best to save for a premium OTC model.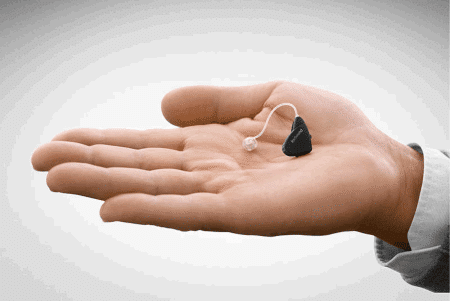 Bluetooth Hearing Aids and Devices
All modern cell phones are required to have hearing assist features that amplifies sound for voice calls. Performance varies – especially if you don't have options to tweak the settings. And while they can help with streaming music and video, they're no help for non-phone activities. Enter the connected hearing device. Available for both traditional hearing aids and OTC amplifiers, this feature lets you connect your device to your cell phone. You can stream music/voice to your ear device as well use these for normal communication. The biggest advantage is that you'll have all sorts of settings to customize. Check with your hearing aid provider for Bluetooth enabled device availability and pricing. You can find hearing aids with Bluetooth built in or you may only need a dongle (usually worn around the neck) that connects your hearing aid to your phone.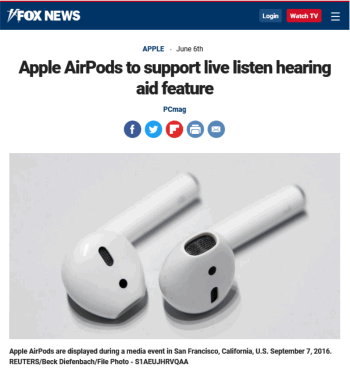 For OTC devices, expect an upcharge of $200 – $300. But watch for Bluetooth hearing devices to explode in the near future as advancements designed specifically for hearing assistance will be included in the next version of Bluetooth. Apple, which has been ahead of the curve in this area, will be re-working their
earbuds with "active listening."
Watch for their debut later this year
Financial Assistance and Buying Tips
If you're unable to use these new OTC devices and must use a traditional hearing aid, many national and state organizations that offer grants, scholarships and loans to the those with hearing difficulties. Available to low income families they can include restrictions like state/county residency, military service, or age. Severity of hearing loss is a consideration as well. We found this excellent guide to
programs for the hearing impaired here
.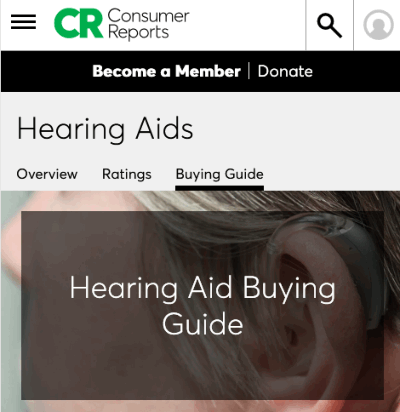 We also found a
Consumer Reports guide to selecting hearing aids
. Besides listing features and options, they offer some tips on how you can reduce costs. The
Mayo Clinic offers a comprehensive guide to hearing aids
on their site, too.