How To Get Free Sex Toys Online Guide
Important Note: When you buy through our links, we may earn a commission. As an Amazon Associate we earn from qualifying purchases. Content, pricing, offers and availability are subject to change at any time - more info.
It may sound unbelievable, but free sex toys are totally a thing. Despite some negative perceptions, sex toys have been proven to be a healthy way to relieve stress, and they can even add some spice to an already healthy relationship. The sex toy industry is booming, and toys can get pretty expensive. But there are ways to get sex toys for free, and we're going to show you how!
---
Advertisement
---
Key Takeaways
You can actually get free sex toys from various manufacturers and brands, seriously.
Some premium brands have tester or reviewer programs.
Some websites host free giveaways on a regular basis.
If you establish yourself as either a sex blogger, sex toy reviewer, or sex toy reseller with an established following, various companies will jump through hoops to give you free sex toys to help promote their brand.
Table of Contents
How You Can Get Free Sex Toys?
People say that sex always sells, but in the case of sex toys, the price of that sale could be pretty high. Going for high-end products could even cost you thousands of dollars. Thankfully, many of these manufacturers give you the opportunity to get your hands on some of their most pleasurable products in exchange for only some marketing benefits. Here's where you can get yours!
Lovehoney Sex Toy Review Program
Lovehoney is another famous sex toy brand based in the United Kingdom with a wide variety of high-quality products ranging from sex toys for men, women, and couples to lingerie and bondage kits. The Lovehoney website is even a popular go-to for sexual health advice. Now they also have one of the most advanced sex toy review programs in the world.
Lovehoney sends out free sex toys (and other products) to their product testers every month. When they have new products available to test, you get to vote for the product or products that you would like to be considered for. If you are selected, they ship it to you discreetly, and you get to test the product.
This program is available internationally. There are even certain free products that specifically form part of their Australian or North American catalogs. The testing doesn't involve only sex toys, either. You can receive lingerie, bondage kits, or enhancers too.
The product testing system helps Lovehoney to see what works and what doesn't. Based on your feedback and reviews, they can see where they need to improve their products or which ones they should stock or reject. Due to the product testing program, Lovehoney already has the largest database of sex toy reviews globally, which benefits them and their customers tremendously.
You can find out more about Lovehoney's customer testing program, and even sign up on the Lovehoney Community forum https://lovehoneyforum.com/t/the-great-big-review-and-testing-guide/257636.
We-Vibe And Womanizer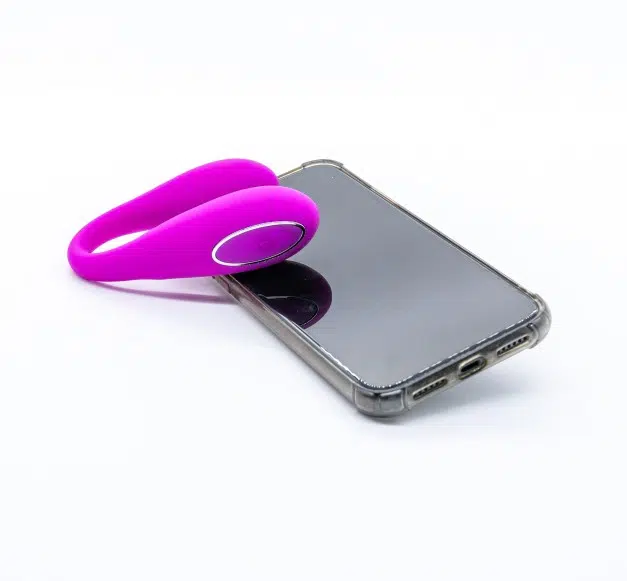 We-Vibe and Womanizer are two of the most popular sex toy brands on the market due to their unique approach to pleasure. They are also the two brands most often recommended by sex- and relationship therapists for long-distance couples and non-orgasmic individuals.
Their popularity is usually reflected in their price tags, though. Their products are of excellent quality, and they know what they're worth. We-Vibe and Womanizer now run a combined campaign, known as the MasturbaTEAM, that offers free high-quality sex toys all across Europe. This is done for product testing and scientific research purposes.
In exchange for your sex toys, you are requested to complete a form asking questions about your sex life, masturbation habits, and your experience of the product you received, all treated anonymously. Since this campaign launched in 2019, Womanizer and We-Vibe have both improved their product lines considerably and used the statistics to create new lines of products.
It's easy to sign up for the We-Vibe and Womanizer MasturbaTEAM product testing program. You can simply go to the website and complete an online form specifying what you like or prefer in a sex toy. Once your toy has been shipped, your physical address is removed from their system, so there is no way to track your activity or compromise your privacy.
You can find out more about the MasturebaTEAM program from the Womanizer blog here: https://blog.womanizer.com/sex-toy-testers-wanted/
BedBible Sex Toy Review program
BedBible is a website that talks openly about sex, relationships, and related issues. One part of the creators' approach is to frequently try out and test new sex toys and then write an open and honest review. These reviews are not limited to specific brands or models, either. It is available to all manufacturers.
This program is also less female-focused than most of the others. Even though feminine sex toys are still the best sellers, the demand for male sex toys is growing, and that is reflected in BedBible's approach. Anyone can register, regardless of their gender.
To register as a sex toy reviewer for BedBible, you simply have to complete a form on the website. This form asks you your reasons for wanting to be a sex toy reviewer for BedBible, and the better you can motivate this, the better your chances of becoming part of the team.
BedBible does not pay its reviewers, but if you qualify, you will receive free sex toys on a regular basis. You can then test these toys and experiment with them to your heart's content, after which you can write a review that will be posted on BedBible's website.
There are no special requirements for signing up. According to the BedBible website, as long as you have genitals and are able to string together proper sentences, you are qualified enough.
You can get more information and sign up on the BedBible website: https://bedbible.com/how-to-become-sex-toy-reviewer/
Non-Brand-Specific Ways To Get Sex Toys For Free
Many other companies also offer free sex toys to those who qualify. These are not part of any specific campaigns or competitions, but there are still certain criteria that must be met, which depends on the option you go for. There are two broad categories that you may choose from.
Become A Sex Toy Expert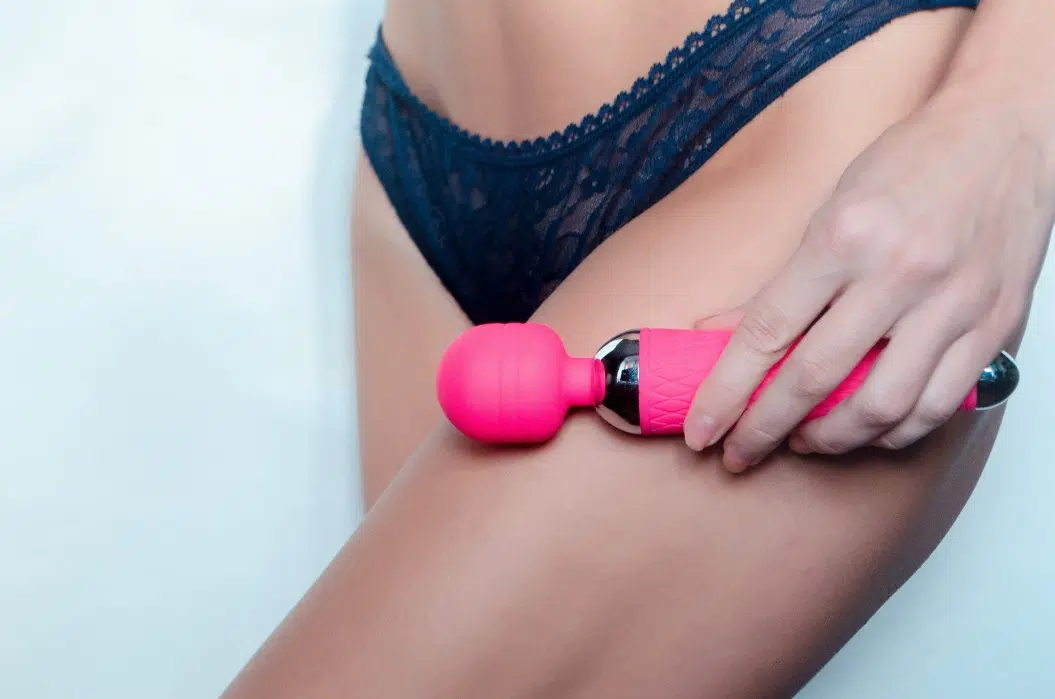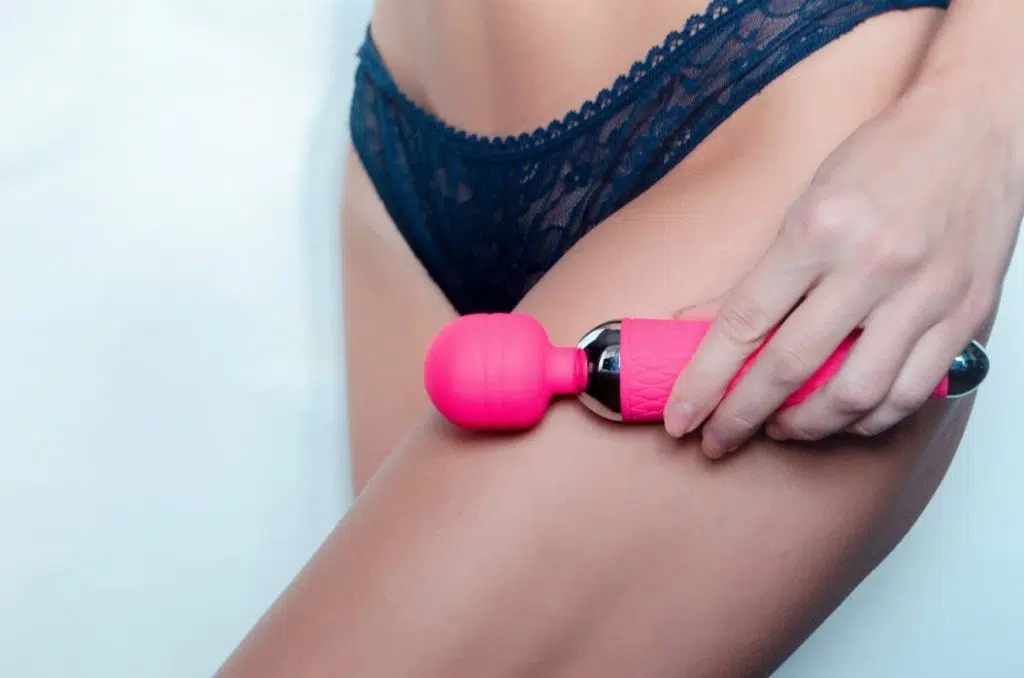 Being recognized as an expert in sex toys is simpler than most people think, but that does not make it easy. There are a number of things that you have to get in place, and it will take some time, but the rewards could be massive. Not only will various companies start sending you free sex toys to test and review, but some companies will even pay you as sponsorships or for advertising you do.
To get into this lucrative industry, simply follow these steps:
Build your profile on social media. This involves creating profiles on all the popular social media platforms. These platforms should be focused on the topic at hand – which, in this case, is sex toys. It can also be slightly more broad, like sexuality in general or ways to spice up your relationship. Be aware that adult topics could be a problem on some platforms.

Create a YouTube profile and a blog. These are tightly linked to social media, but they are important enough to justify mentioning them separately. You should frequently post videos on YouTube and write posts on your blog that talk about sex toys and related subjects. Just be aware of all the platforms' legal requirements for adult-based content.

Start reviewing products. This will probably require that you buy some sex toys yourself (or get a special person to buy them for you). Do video and text reviews of the products, and post them on all the platforms you can. Tag the manufacturers in the posts. When they see how often you do reviews, they may approach you with an offer of free sex toys or more.

If they don't approach you themselves, you may start approaching them when you have a sizeable social media following and once you've done a number of reviews. Some sex toy manufacturers and distributors are actively looking for new avenues to promote their products, and you could fill this gap comfortably. Some companies you could try are:


Lelo. A Swedish sex toy manufacturer that's known to be both high-quality and exclusive. In Europe, Lelo products are sold in unique Lelo stores with the same feel of exclusivity and quality as jewelers and Apple stores.
Bondara. A UK-based company that's often seen as Lelo's biggest competitor in terms of quality and exclusivity. Bondara is very vocal about the fact that it relies on feedback and reviews to determine which products to stock and which to develop more.
Lovense. Based in Singapore, Lovense focuses on manufacturing sex toys that are "smart." This concept ranges from enabling lovers and partners to control the toys remotely to the point where the toys can sometimes "sense" what intensity level you require next for the ultimate orgasm.
Start Selling Sex Toys
Many sex toy manufacturers, distributors, and wholesalers have an option allowing people and businesses to register as resellers of their products.
Some of these wholesalers even allow drop-shipping for owners of online shops, meaning that you won't even have to buy stock. Customers can place orders on your website and make payment, after which you order it from the wholesaler, who ships it directly to the customer.
Many of these companies offer you free samples of their products either when you sign up or when they receive new stock. There are even wholesalers who send their resellers free sample packs every three months so they can see what's new and test it for themselves. This could be the easiest, and potentially most lucrative, way to regularly get large amounts of free sex toys.
Home Tester Club
Home Tester Club is an excellent website for people who want to get free products in exchange for reviews. They usually don't focus on sexual wellness products. However from 2018 until now they have averaged 2-3 sexual wellness product testings offered to USA testers.
Some previously offered tests were for a vibrating arc, feather tickler, condoms, various lubricants, sexual health supplements, various toy devices, duration sprays and more. It is worth keeping an eye on this great testing website as they certainly have offered sex toys in the past, among other great products.
BBoutique Monthly Toy Giveaway
BBoutique, or Boutique Bellesa, is the official online store of the Bellesa range of vibrators, dildos, and other sex toys and enhancers. Bellesa is also the manufacturer and distributor of the immensely popular Satisfyer range of sex toys.
During the Covid-19 pandemic and the lockdowns that went along with it, BBoutique ran a campaign to keep everyone at home, safe and satisfied. During quarantine, any woman in North America could get a free vibrator. Unfortunately, that campaign has now ended with the lifting of quarantines in most of the world, but that doesn't mean you can't still get a free vibrator from BBoutique!
Boutique Bellesa is still sending out ten free vibrators per month to anyone registering for their Toy of the Month giveaway. Every month, Bellesa chooses a "toy of the month" and sends ten of them as freebies to those who registered for it. You have to re-register every month, and winners are announced on the first Tuesday of each month.
Of course, this is not guaranteed, but very few freebie options are. There are still many people who get their free vibrators, and your chances are actually better than you would expect.
You can find out more about the Boutique Bellesa Toy of the Month promotion and sign up for it on the BBoutique website at https://www.bboutique.co/giveaway.
Sexy Liberation
Sexy Liberation has a unique approach to the free sex toy market. Though Sexy Liberation is an online shop that sells sex toys, a small selection of products (usually around seven in total) are available for free. That is, completely free—no need to sign up for a giveaway or a promotion. You simply place your order, and your product is delivered to you.
Those who order will have to pay for shipping, though, but this is also not overly expensive. The cost is actually quite reasonable. On the surface, the products look promising. Though there are only a few products, there's variety there that will suffice for many users.
The Sexy Liberation website states that its reason for offering free sex toys is to empower people who have never been introduced to the benefits that sex toys can have on your health and your relationship. The company is trying to show people, especially women, how empowering it can be to know and understand your own sexuality.
But reviews of Sexy Liberation's free sex toys are not so great. There aren't reviews of many products, but the ones that can be found online say that the particular product is a waste, even though it's free, since it is of very low quality. This does not mean that all the free products are to be judged according to this, though, and after all, it's free.
You can see which free sex toys Sexy Liberation currently has available (and browse the rest of their catalog) here: https://sexyliberation.org/shop/
Other Options To Consider
Related Questions
Do I Have To Return The Toys After A Certain Period Of Time?
No! Thank heavens, no. None of these sex toy companies will ever expect you to return the toys that they gave you. This is primarily due to health concerns, but nobody in their right mind would be comfortable using a sex toy that a stranger already used. The company would have nothing that they could do with the toy once it's been properly "tested" anyway, so they label it a marketing expense.
Free Sex Toys? What's The Catch?
There's no real catch involved. Remember that these companies give toys away for two reasons, namely marketing and product development. Both are necessary business expenses with large budgets assigned to them, so "losing" some of their stock for the benefit of reviews, consumer feedback, and decentralized advertising is a worthy sacrifice for the company.

The only requirement is that you will have to deliver on your promise, whether writing a review, promoting the sex toy on your social media, or completing a survey after using it.
Is It Possible To Return A Free Sex Toy I Do Not Like?
No. There are no returns or exchanges on free sex toys. Since it did not cost you any money, you are technically not a customer. The company is legally under no obligation to offer you any kind of support or after-care. Furthermore, as mentioned before, there are too many risks involved in providing an exchange for a sex toy. Sex toys can never be re-sold or exchanged.

The only possible exception is a toy that's defective out of the box and hasn't been used at all or the toy never made it to you for testing.