Best Websites for Free Online Games
Important Note: When you buy through our links, we may earn a commission. As an Amazon Associate we earn from qualifying purchases. Content, pricing, offers and availability are subject to change at any time - more info.
Key Takeaways
Epic Games, Steam, Riot Games, and Blizzard are the best websites for gamers looking for a variety of free-online game genres and IPs.
Despite being known as a developer of mobile games, King has expanded their influence into the desktop browser platform and continues to be the developer of some of the most popular casual games on the market.
Wargaming is one of the best websites/developers for free online combat vehicle simulation.
Despite the majority of free online games and gaming websites being "western websites/developers," Asian developers such as Square Enix and miHoYo from Japan and China respectfully are having a positive impact on the market.
Given the global popularity of online gaming in recent years due to the introduction of new genres such as MOBAs and battle royals, many companies have opted to allow their games to be plaid subject to a "freemium" model.
---
Advertisement
---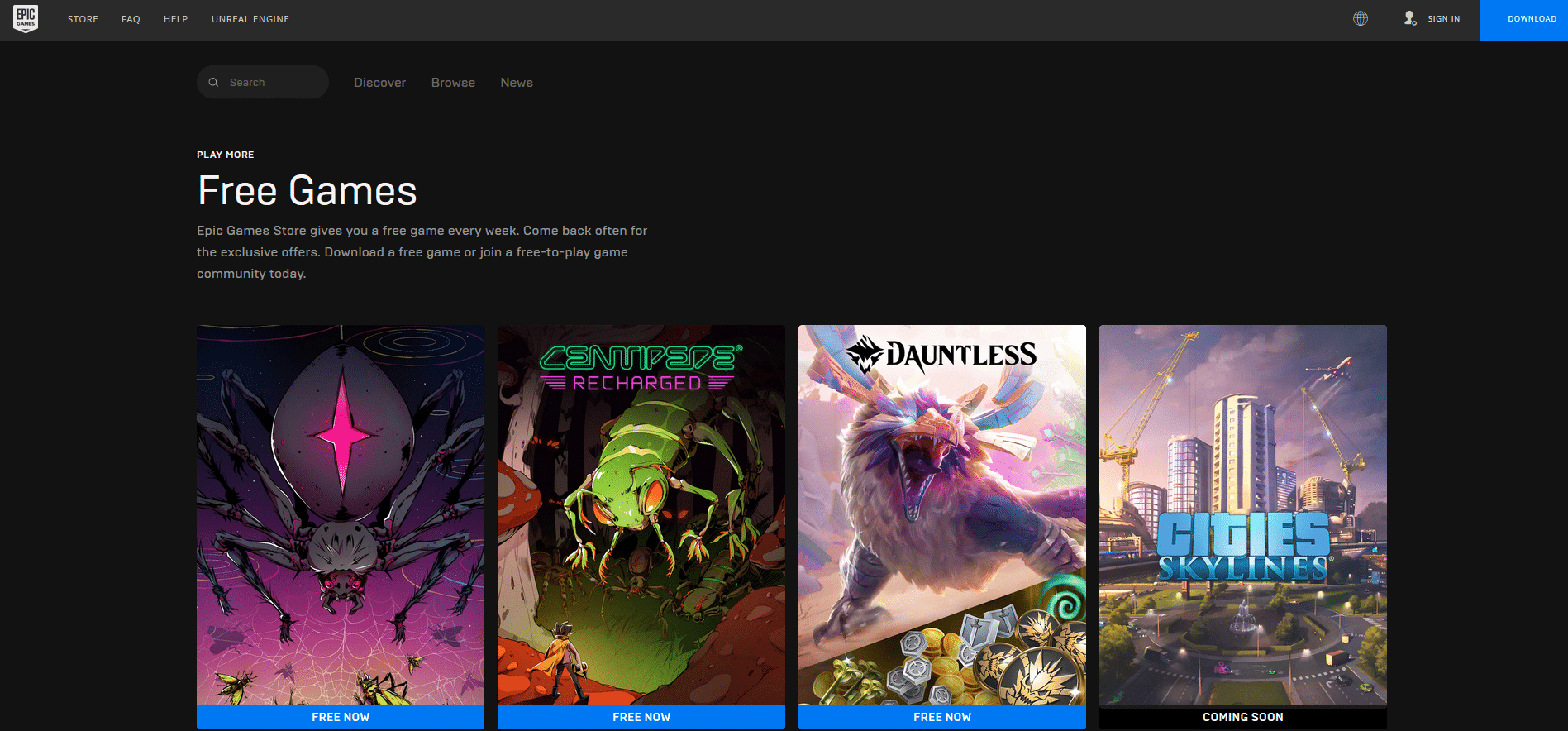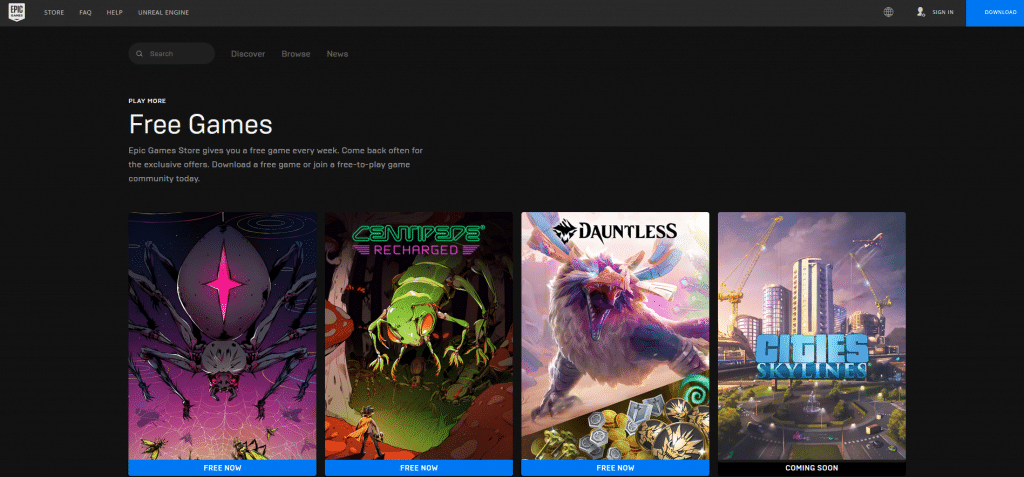 Founded back in 1992 as a developer of games and gaming technology, such as the critically-acclaimed unreal engine, Epic Games announced its entry into the open digital storefront market in 2018 with the Epic Games Store.
As the main competitor to Steam (see below), the Epic Games Store boasts some of the best and most popular online games in the world, many of which are exclusive to their online storefront.
Let's explore some of them below: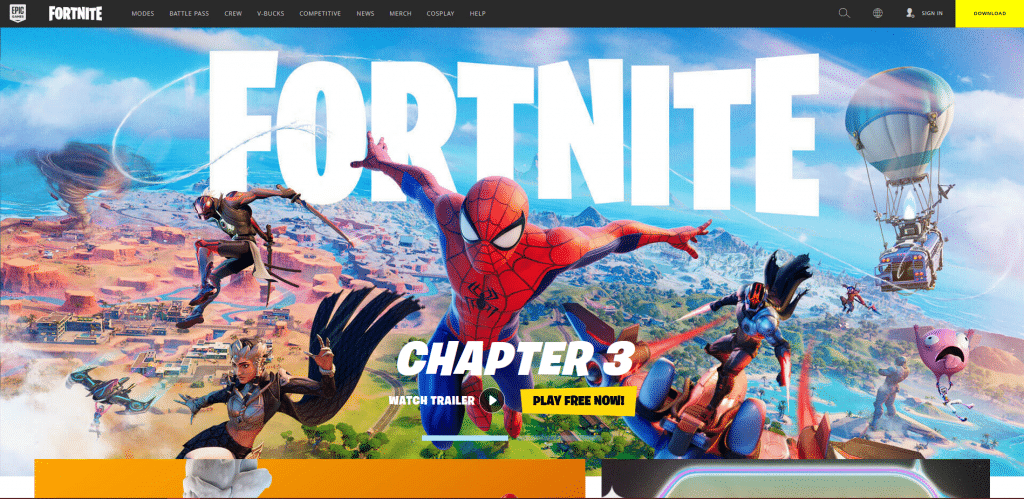 With an estimated player count of over 80 million players in 2020, Fortnite has evolved from a simple battle royal game into one of the biggest games in the world while being recognized as a bona fide cultural phenomenon.
Along with the battle royal mode are a host of other modes for players to enjoy, all in its trademark stylized cartoon graphics, making Fortnite easy to begin but difficult to master.
Finally, with the evolution of social media in spaces such as Facebook's Metaverse, Fortnight would be seen to have foreseen this trend through online social events and concerts, such as virtual performances by Marshmello, Travis Scott, and Ariana Grande!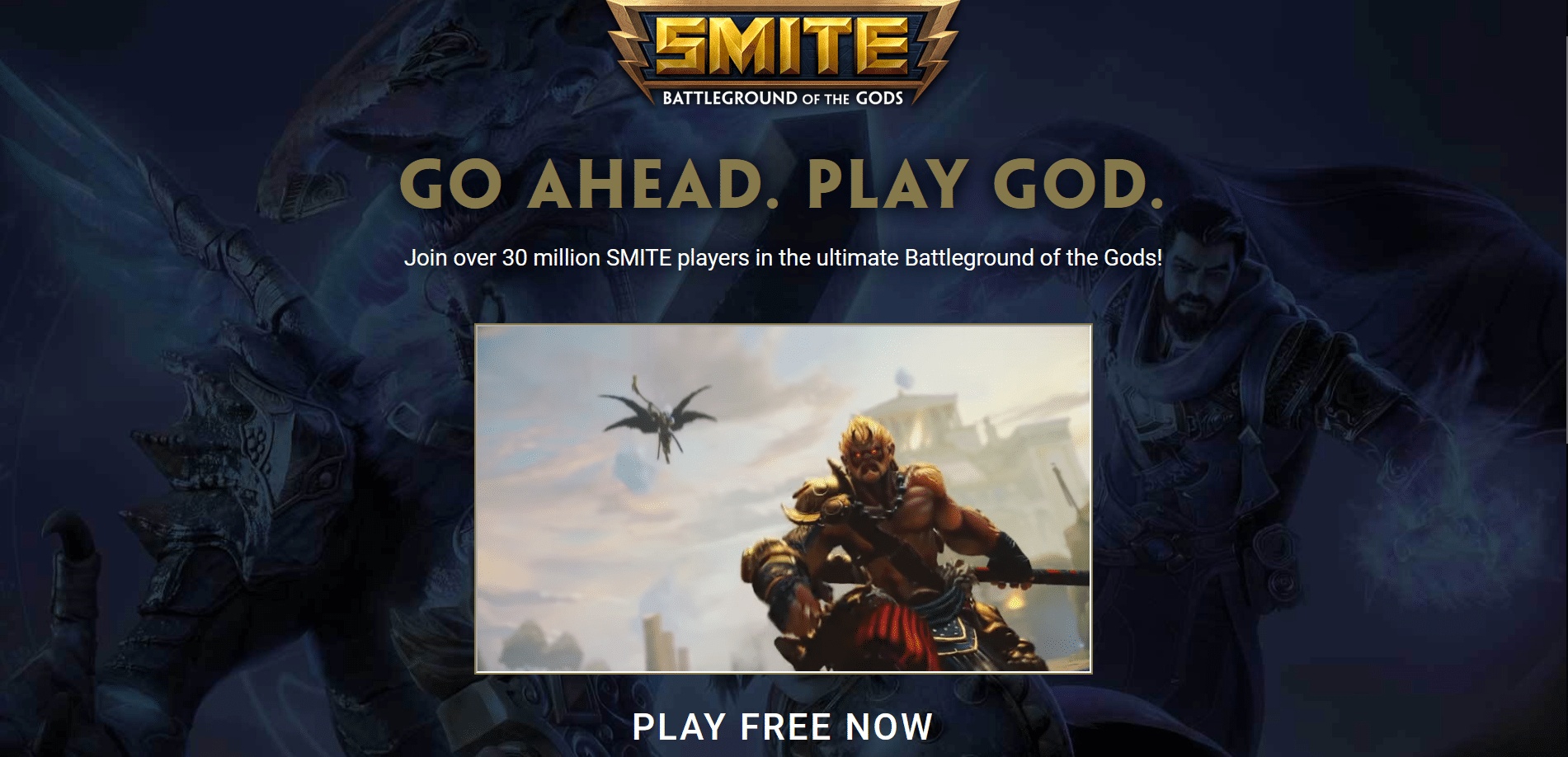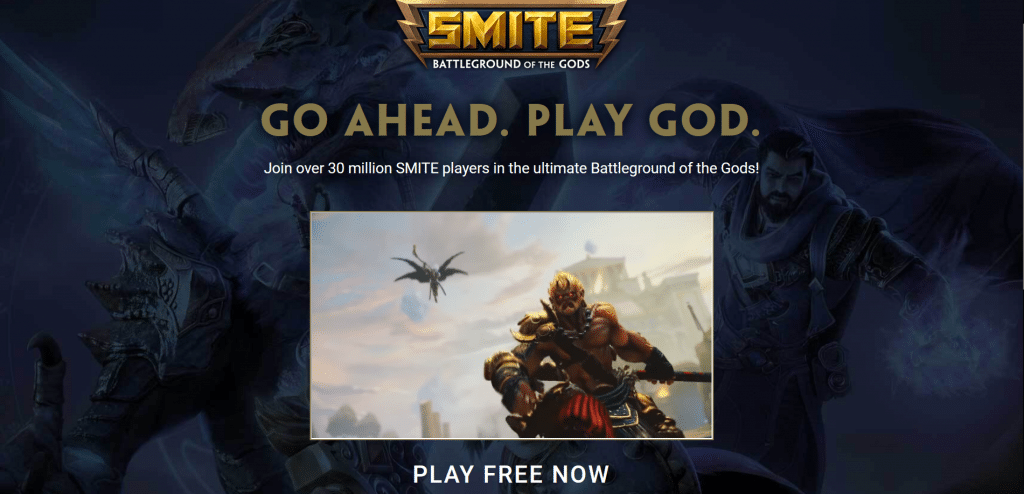 Available on both the Epic Games Store and Steam, Smite is unique in the MOBA genre as it opts for a third-person camera and action-orientated, dynamic gameplay rather than the top-down approach of its competitors.
While not as popular as Dota or League Of Legends, Smite remains a key player in the MOBA market with its unique setting of deities across different mythologies battling out in teams of 5 v 5!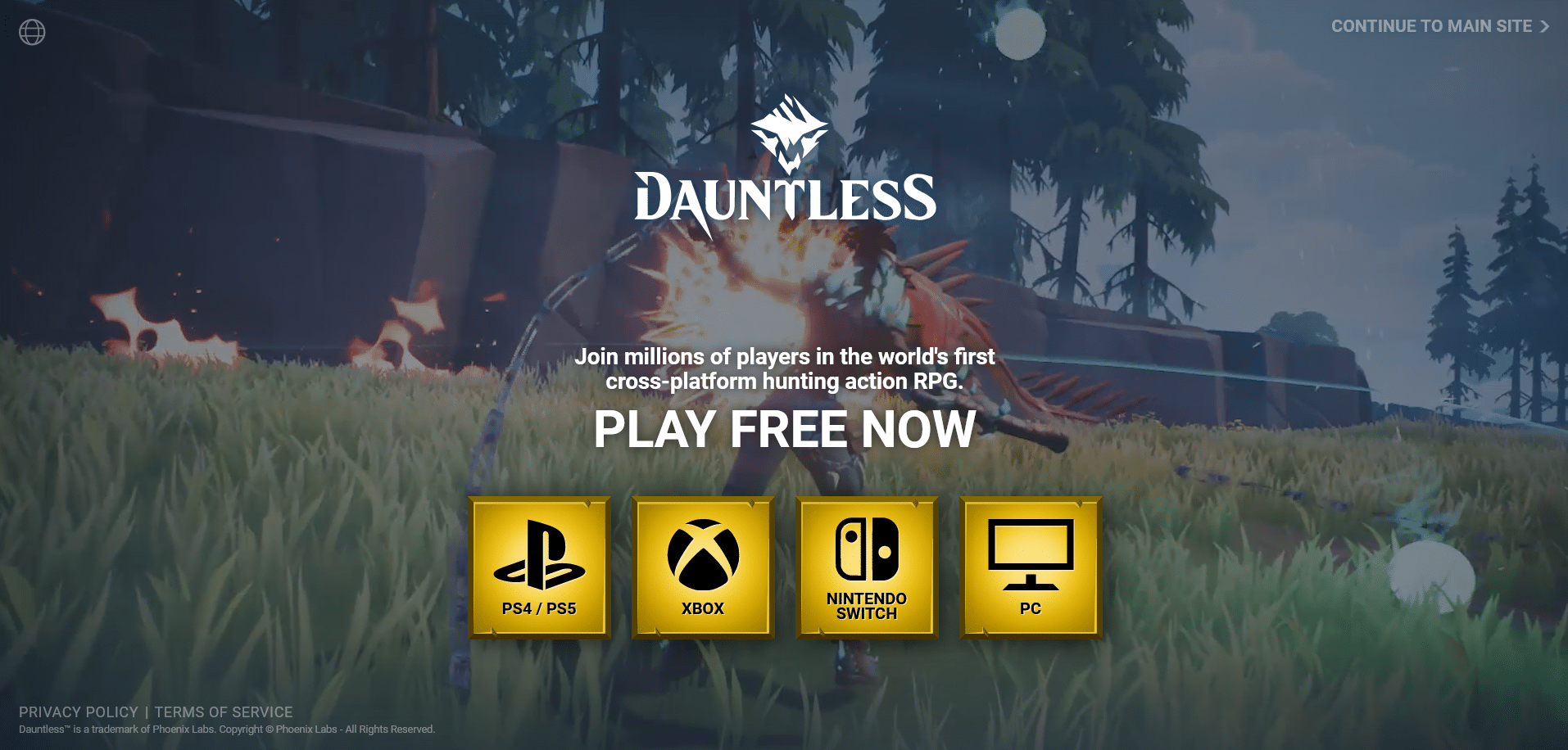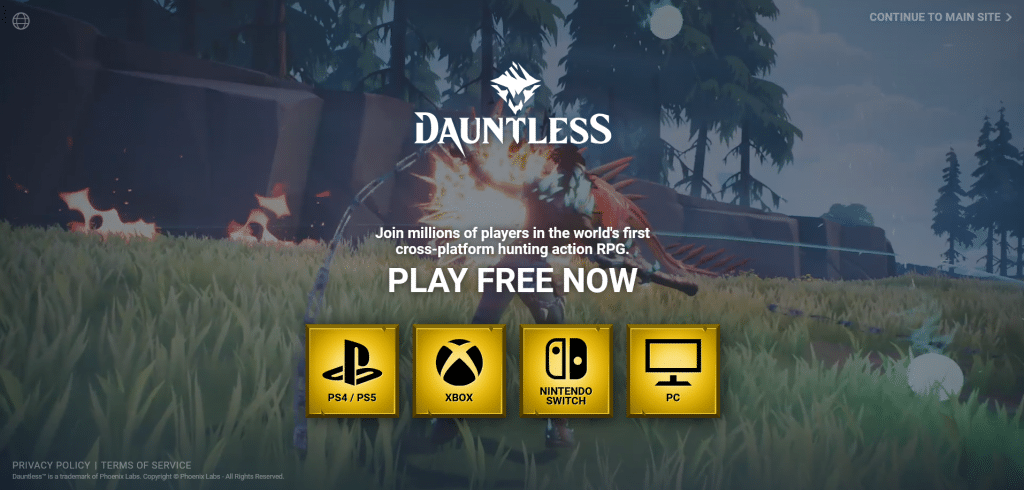 Heavily influenced by Capcom's long-running Monster Hunter series, Dauntless seeks to streamline the complexities of its influences and distill the essence of cooperative monster-hunting into a more streamlined, accessible experience.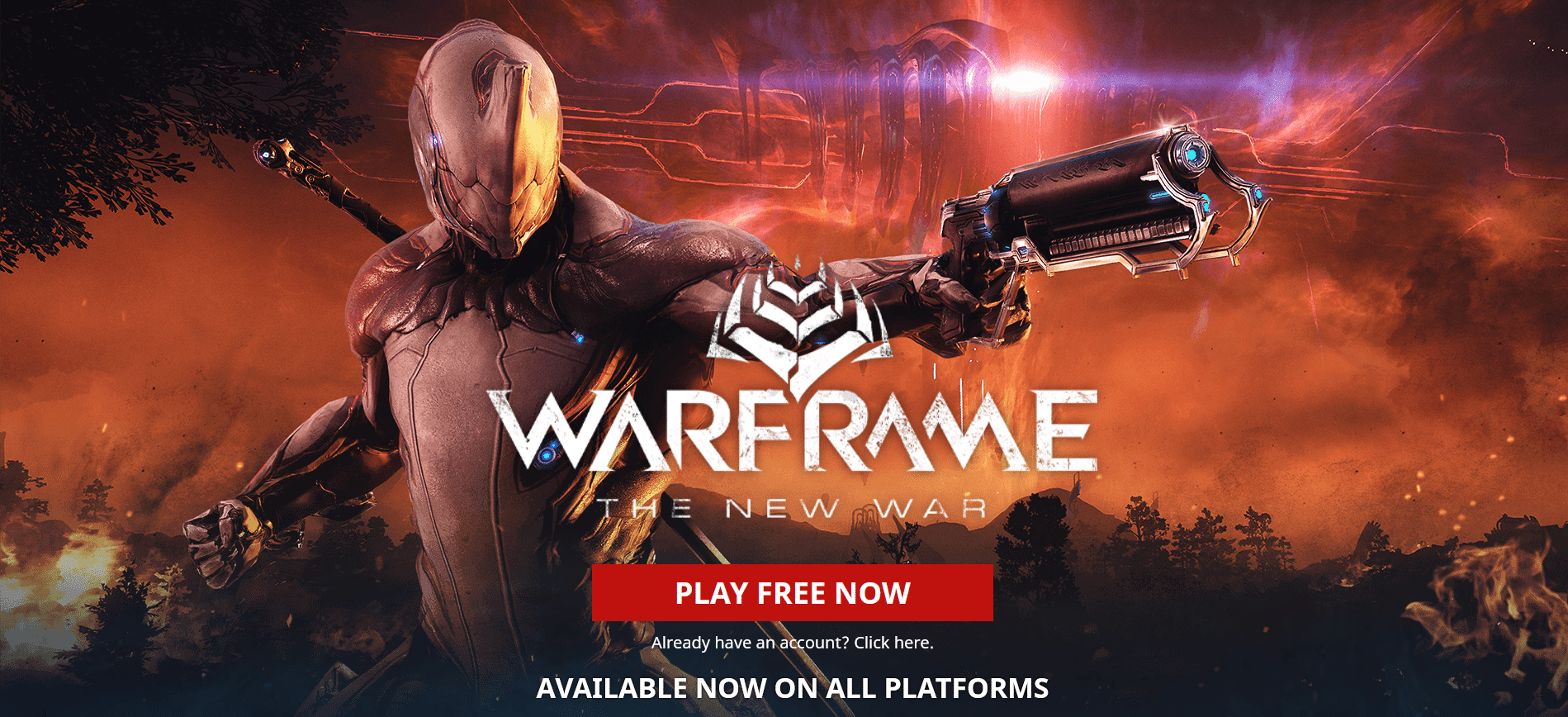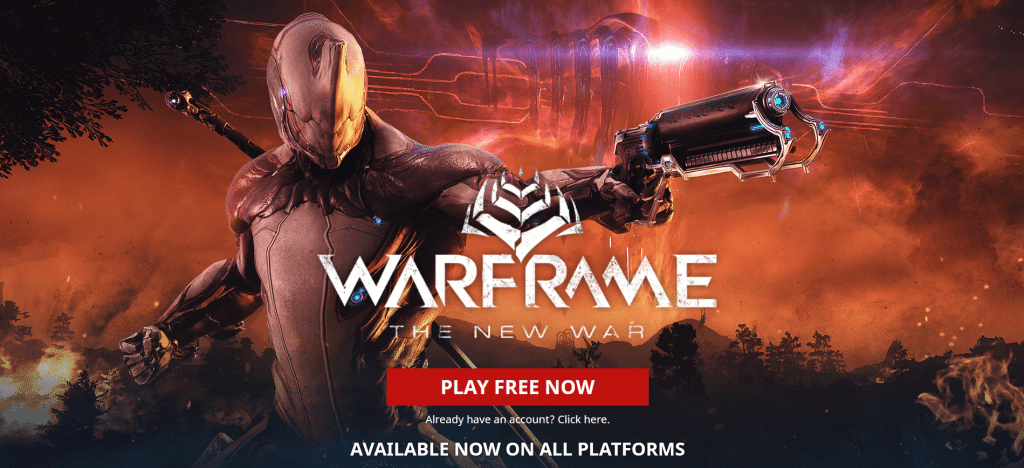 In contrast to the "sword and shield" gameplay and settings of most MMORPGs, Warframe is set in a futuristic sci-fi setting with action-focused gameplay set around third-person shooting and stealth mechanics.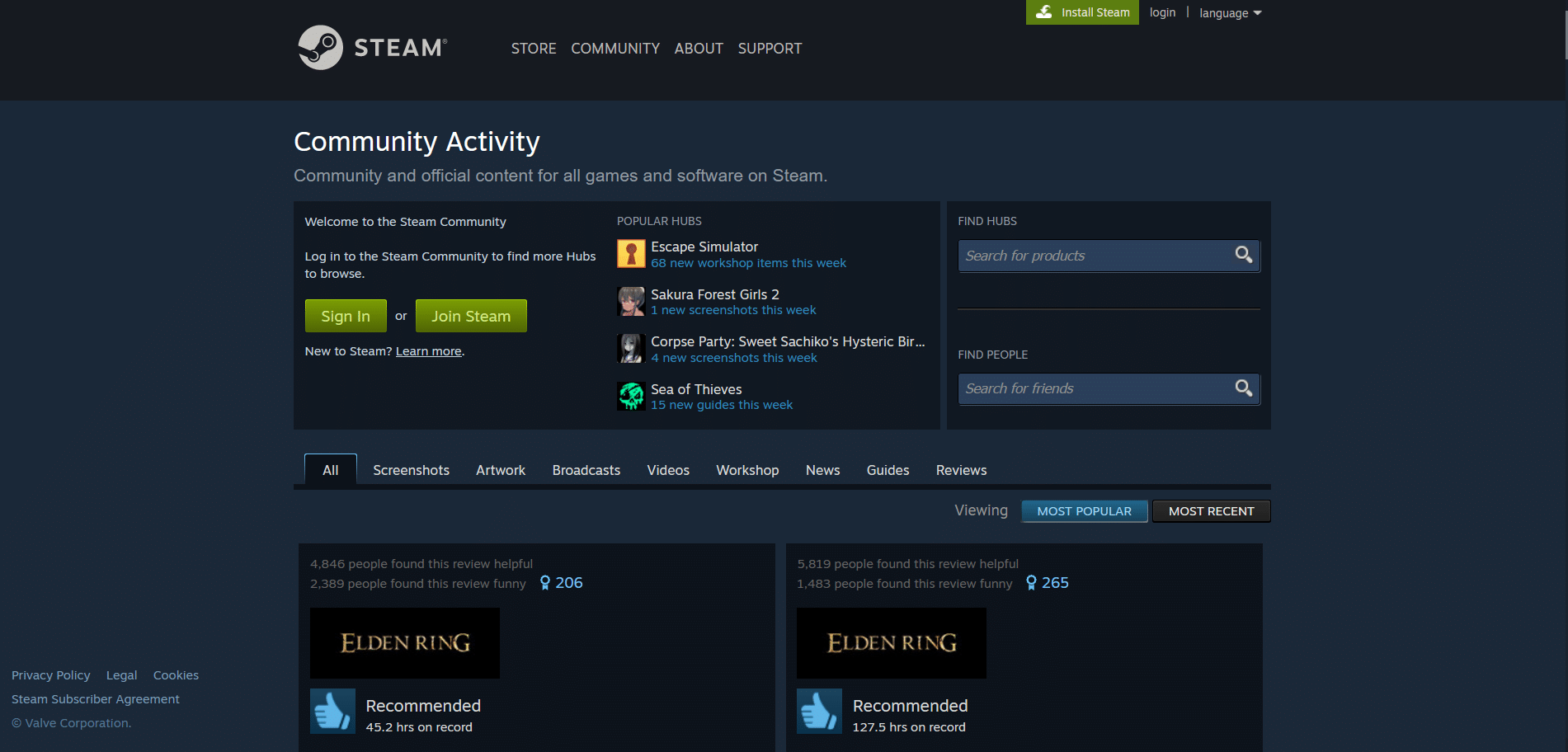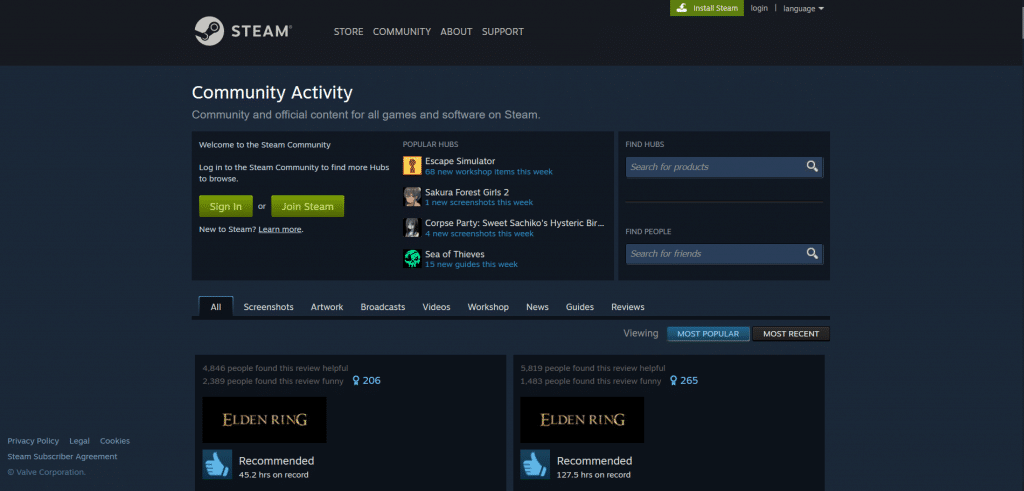 Founded in 2003 by developers Valve, Steam quickly became the go-to online storefront for both large studios and indie developers alike.
Although recent years have seen the establishment of other online storefronts, Steam is still seen to maintain its majority share of the market while providing exclusive access to some of the most popular online games in the world: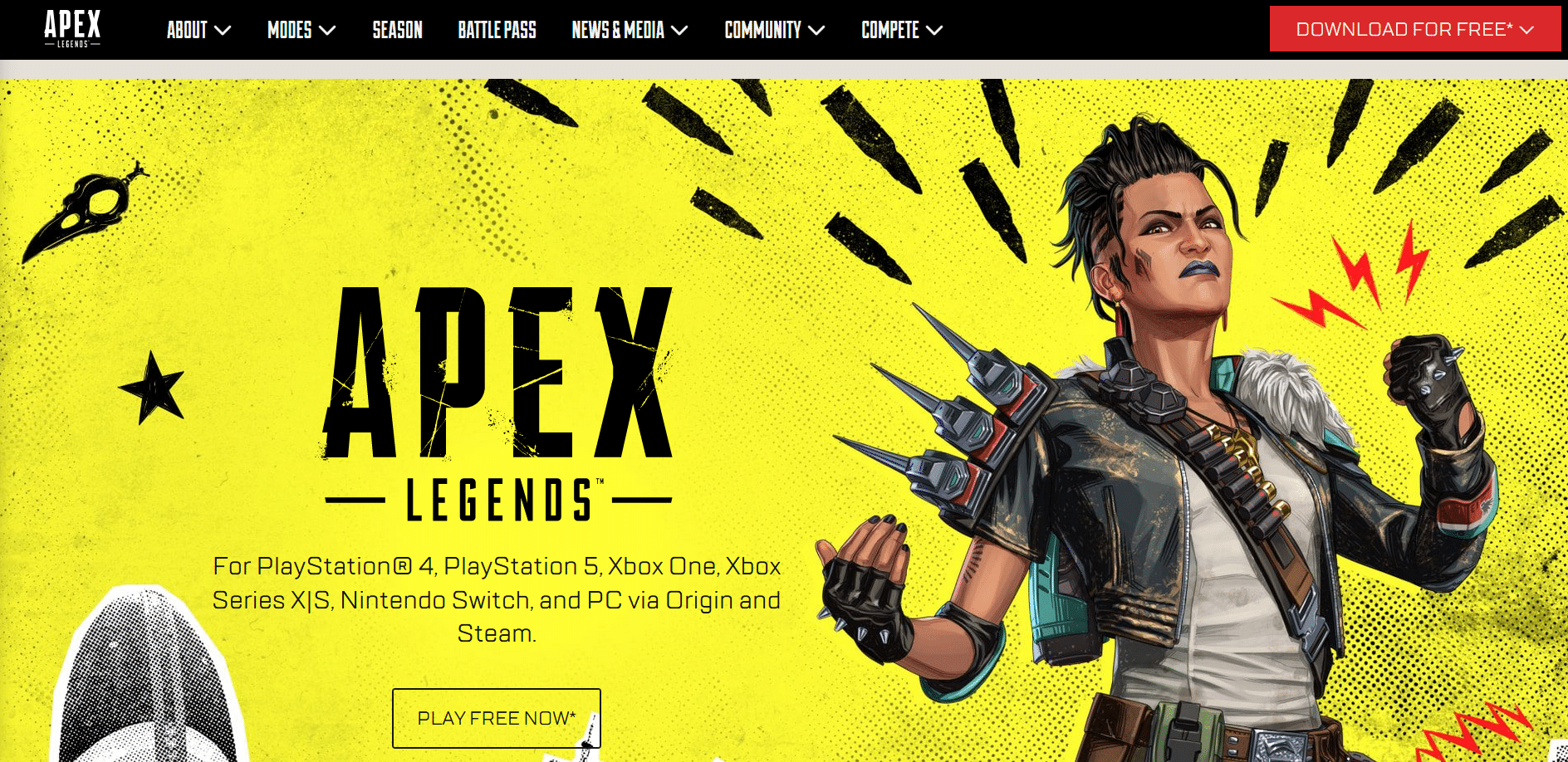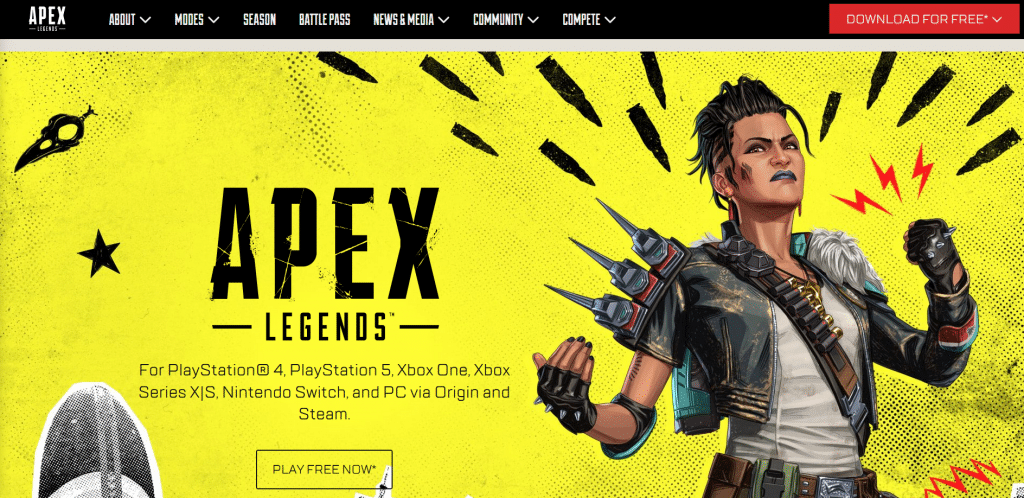 As EA's answer to the battle royal genre, Apex Legends combines the frantic gameplay of first-person shooters with hero classes to add a level of complexity seldom seen in other battle royal games.
Furthermore, unlike most battle royal games that employed a "last man standing element" as the primary hook of their games, Apex Legends significantly evolved the genre by focusing on teamwork with duos and trios.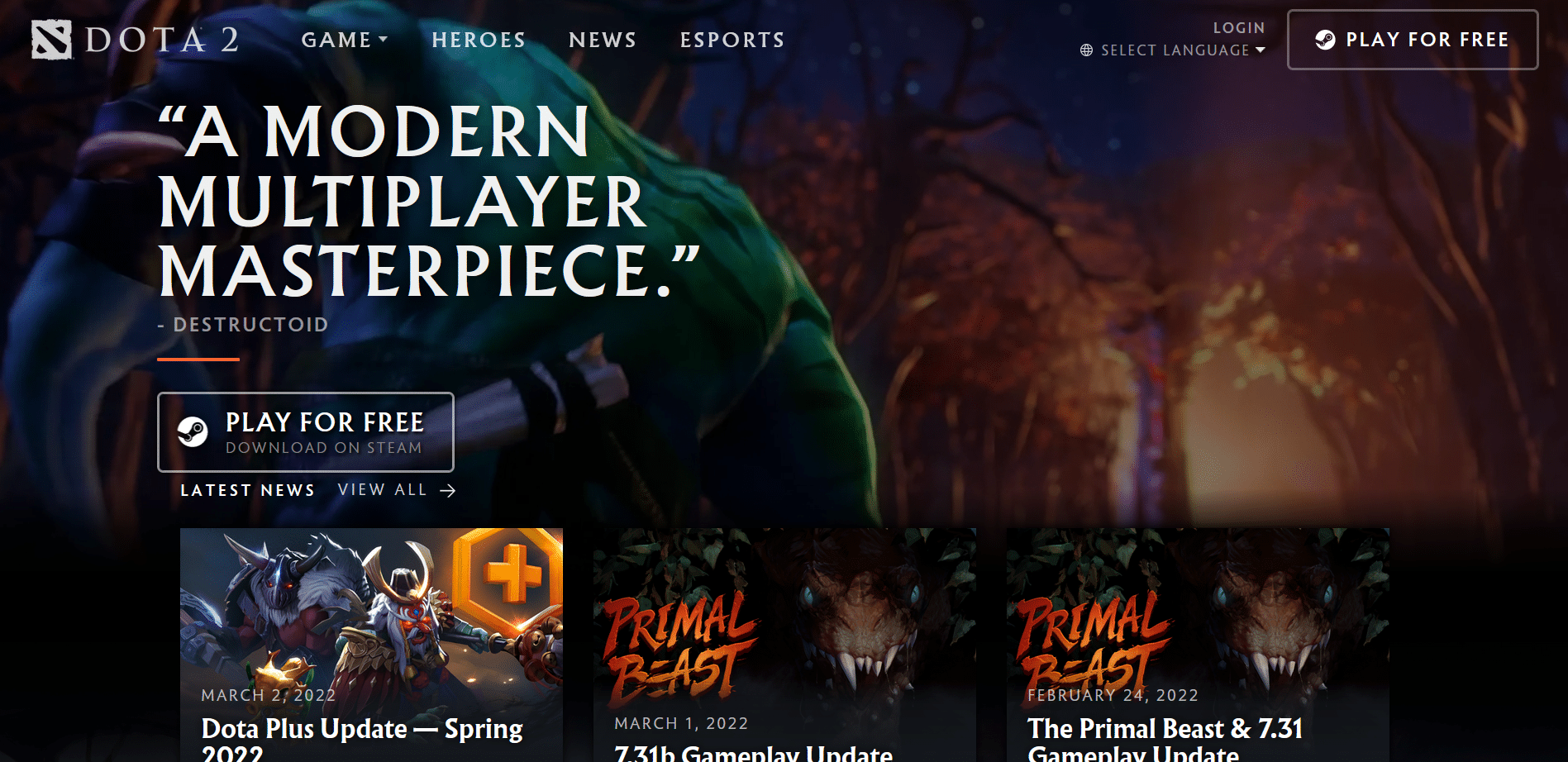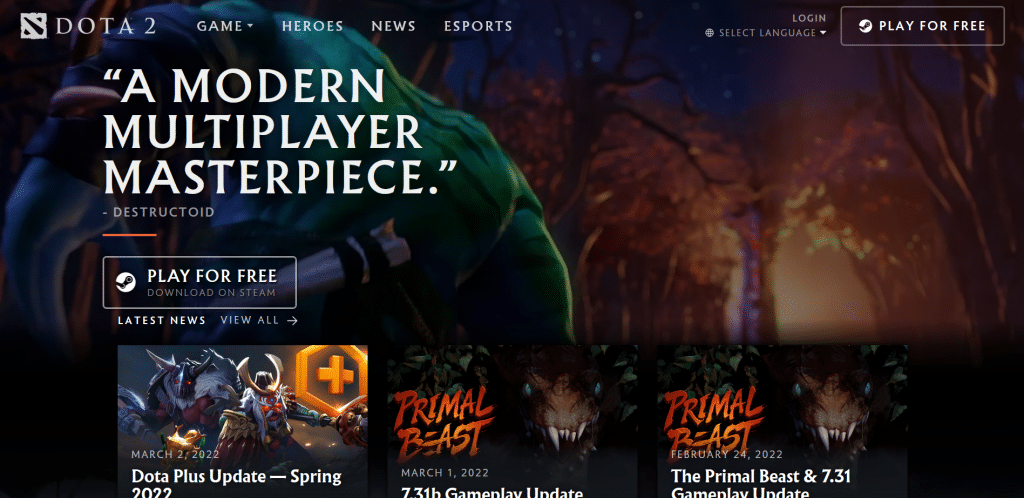 As the sequel to the world's first MOBA, Dota 2 arrived with an enormous following and has continued to maintain its large player count through the marketing of high-profile tournaments, such as "The International."
Through its continuous updates, as well as its enormous popularity in both "The East and West," Dota 2 remains a key player to both Valves as developers and Steam as an online store: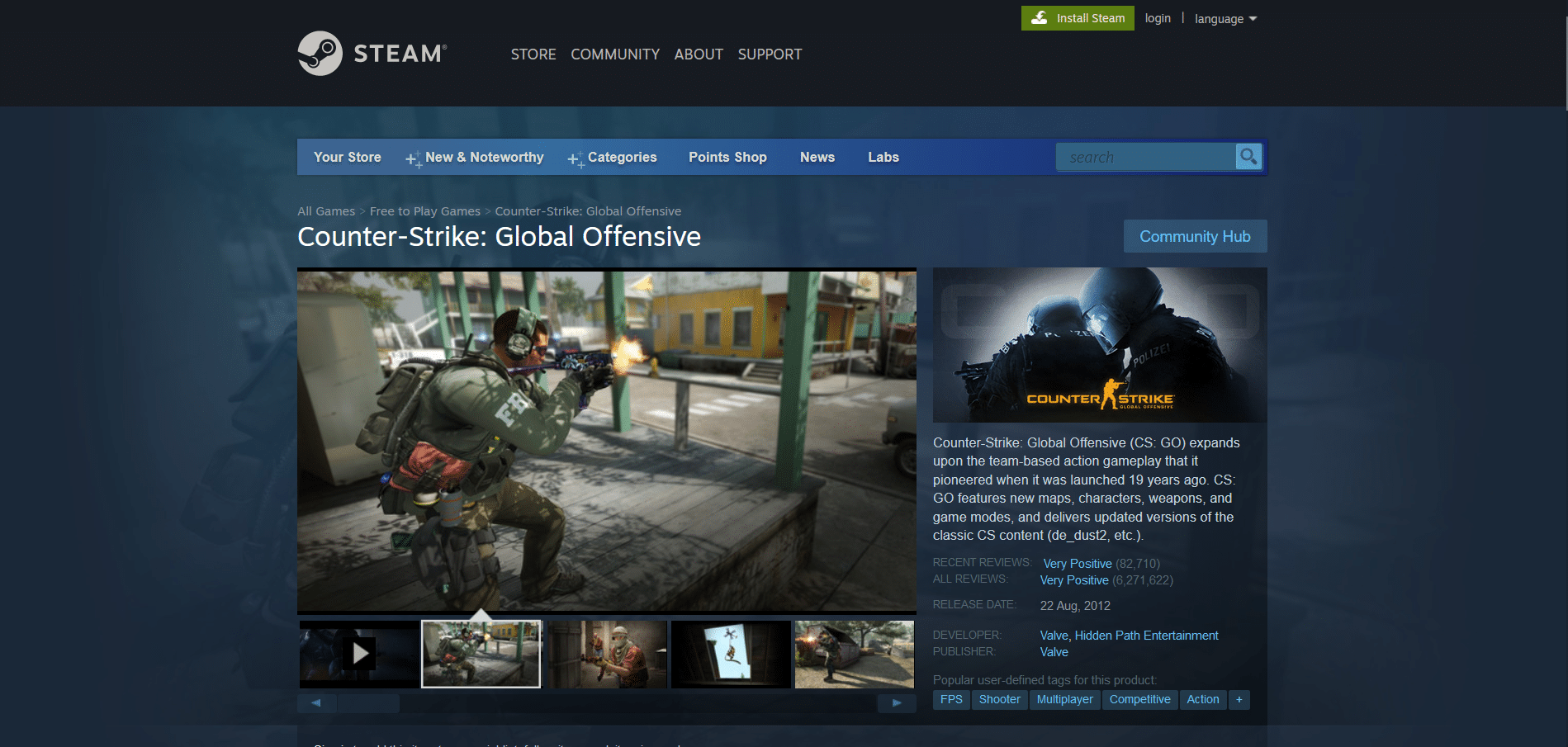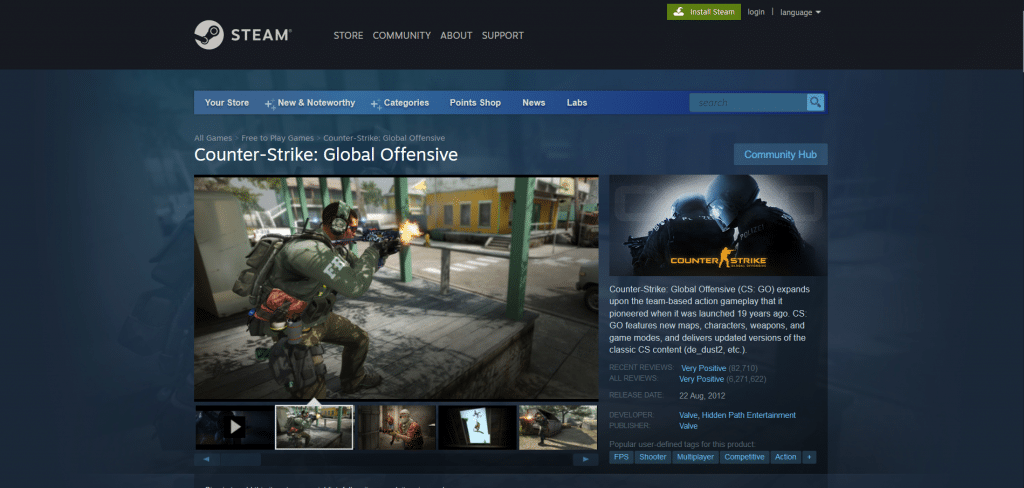 Similar to Dota, which began life as a mod before becoming its own recognized property, Counter-Strike: GO is the latest iteration of the popular first-person shooter, which began life as a mod on Valve's very own Half-Life.
From its humble beginnings as a staple of college dorm room lan-parties to its status as one of the most popular tactical first-person shooters in the world, Counter-Strike: GO is the perfection of this tried and tested formula: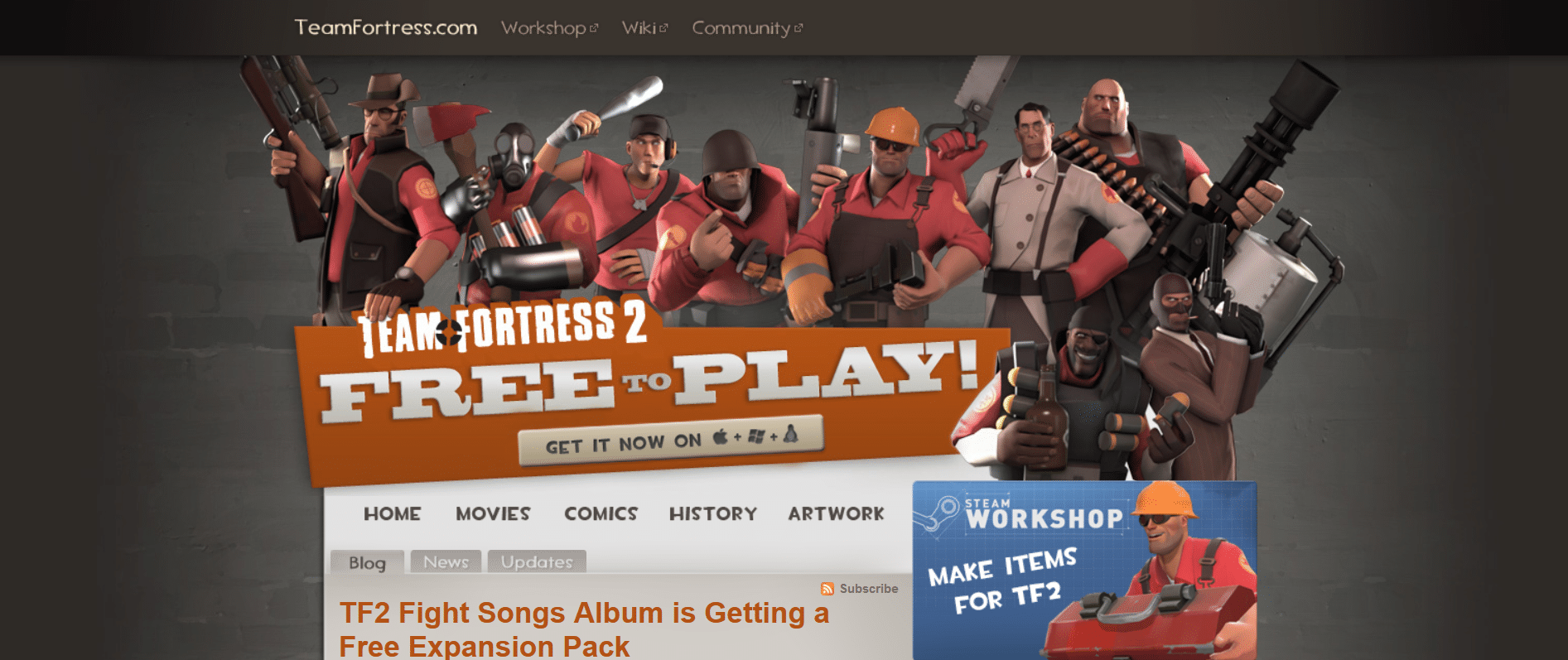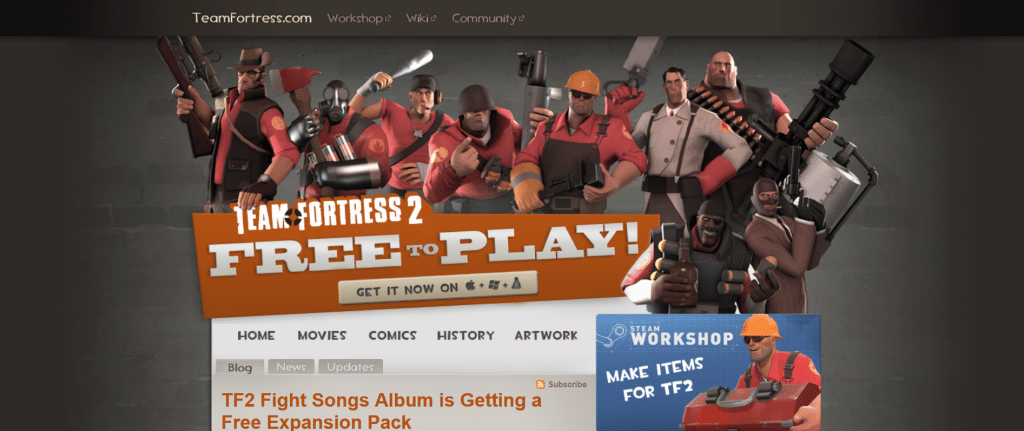 Similar to both Dota 2 and Counter-Strike: GO, the original Team Fortress began life as a mod for the popular first-person shooter Quake before the property's acquisition by Valve in the late 1990s.
As one of the world's first class-based shooters, having first arrived on Valve's "The Orange Box" gaming anthology, Team Fortress 2 continues to be incredibly popular 14 years after its release!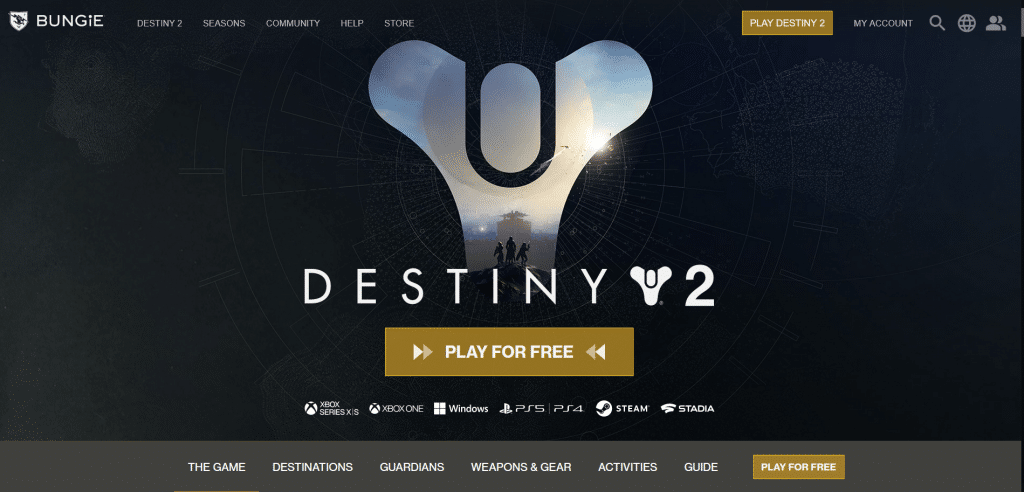 Following the separation of founding developers Bungie and their flagship Microsoft franchise Halo, many wondered what project the critically acclaimed studio would focus their sites on next.
The answer was the release of Destiny in 2014 and its sequel, Destiny 2, in 2017. Following the success of these loot-based first-person shooters, Destiny 2: New Light was released as a free-to-play game on Steam and Google Stadia in 2019.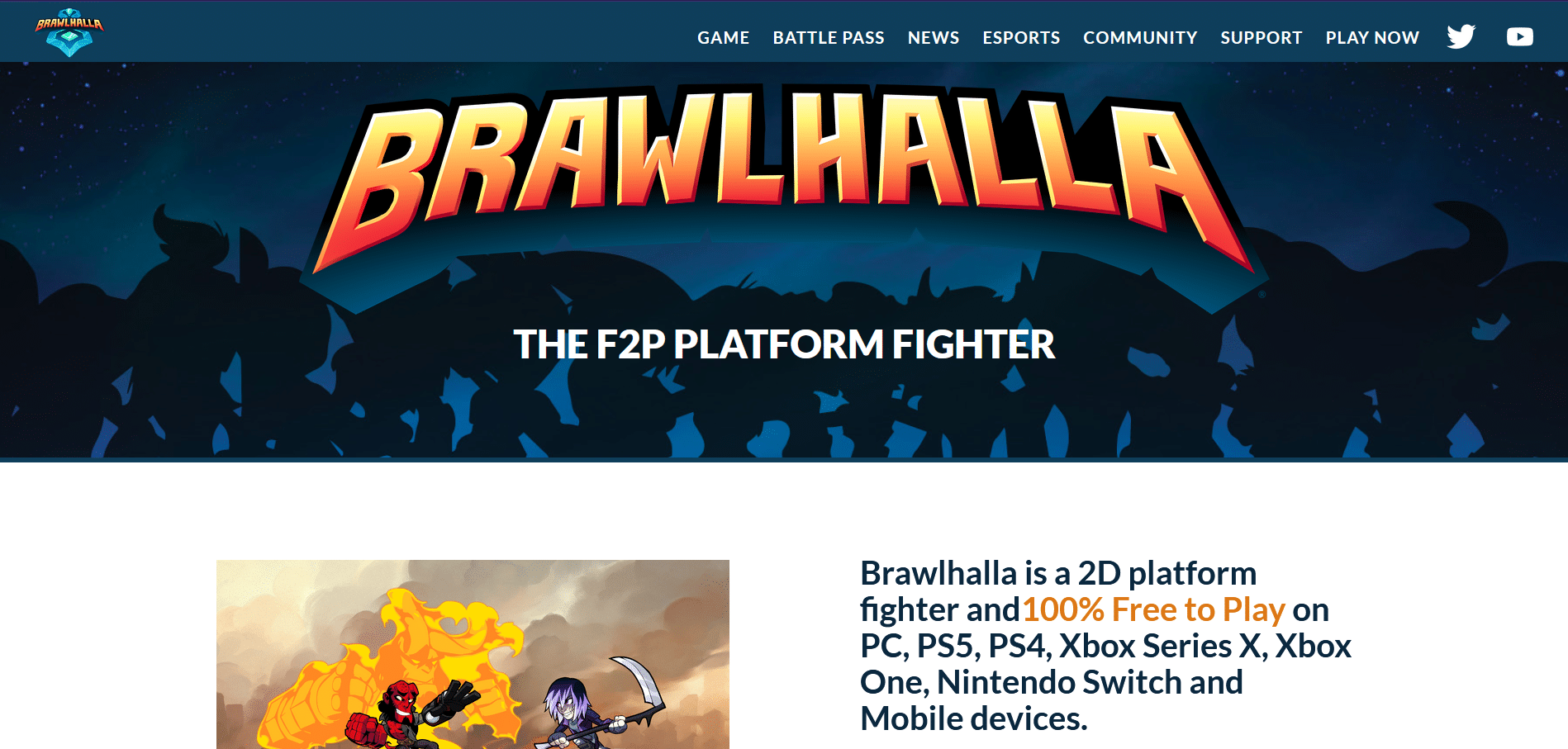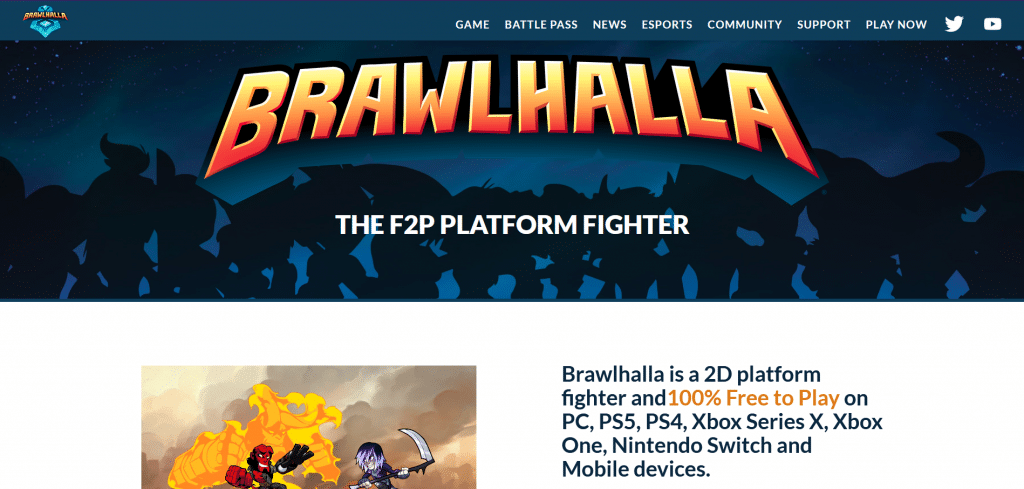 Following the success of Nintendo's Super Smash Brothers franchise, very few developers have opted to enter the "platform fighting" genre, with even fewer opting to develop any free fighting games at all.
Consequently, Brawlhalla is unique in both these departments, with developers Blue Mammoth Games having released their free-to-play platform fighting game back in 2014.
Sporting both original and cross-p]over characters from franchises such as Shovel knight, Hellboy, Rayman, Street Fighter, Adventure Time, Kung Fu Panda, Teenage Mutant Ninja Turtles, and The WWE (to name just a few!).
Brawlhalla is quickly becoming a respected and beloved game in its own right, rather than just a Super Smash Brothers Clone: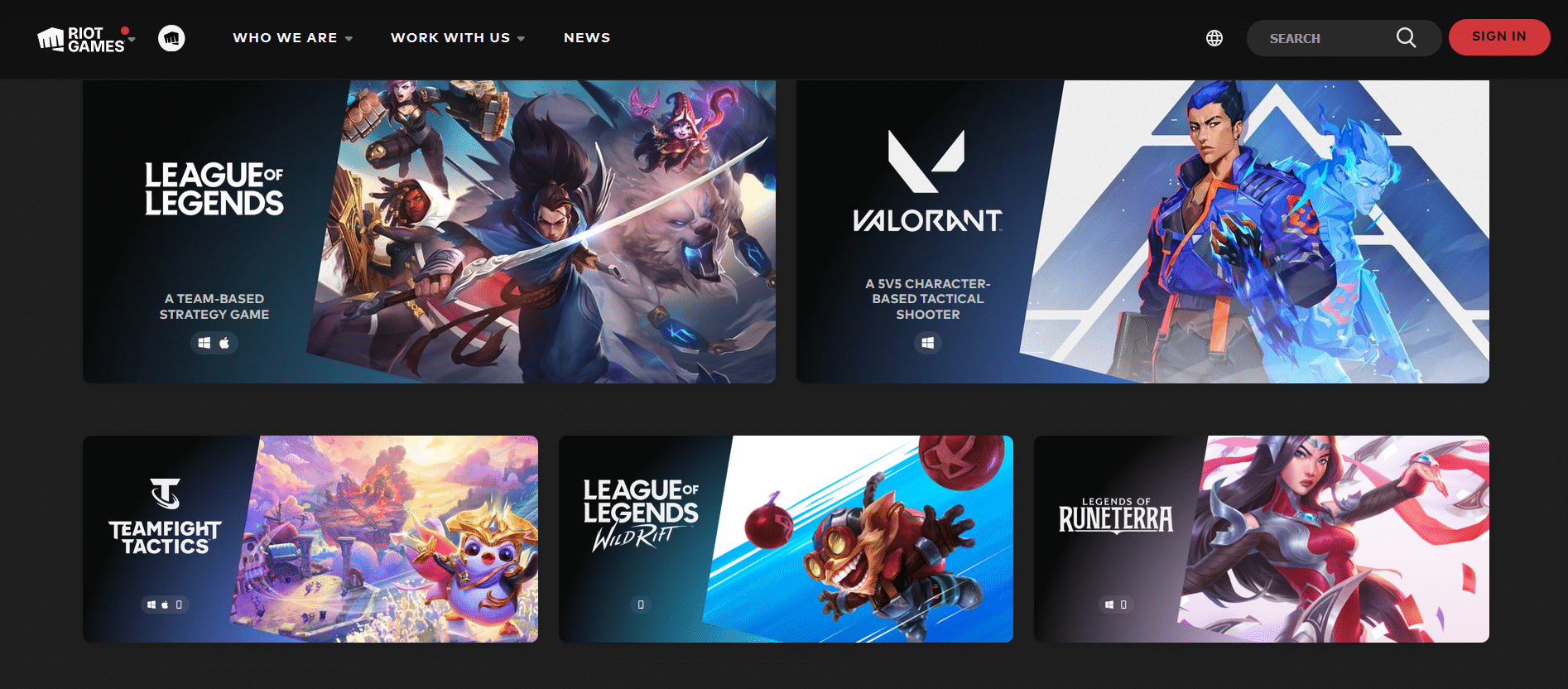 Very few developers and publishers have achieved the popularity and cultural significance in gaming as quickly as Riot Games, having sported a variety of free-to-play online games stemming from their flagship product, League of Legends.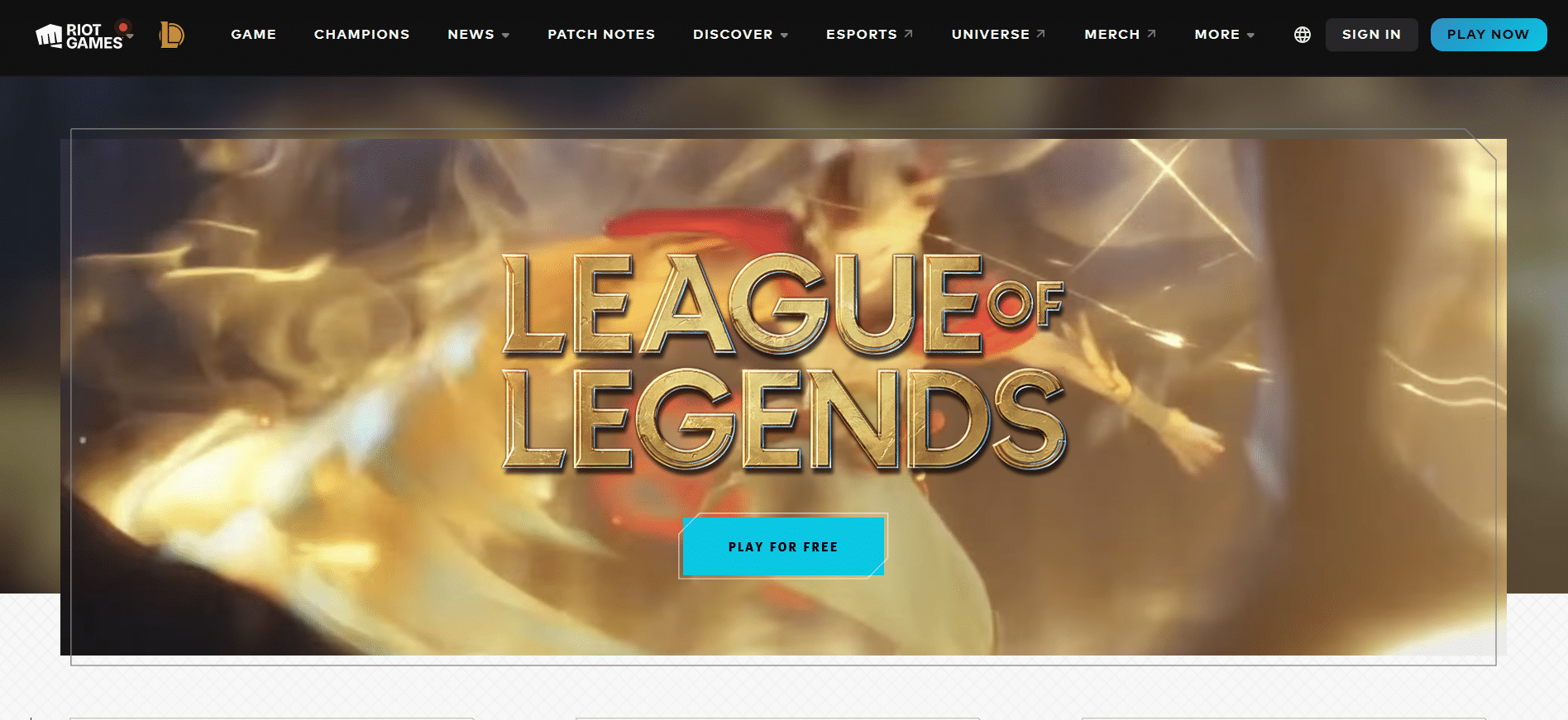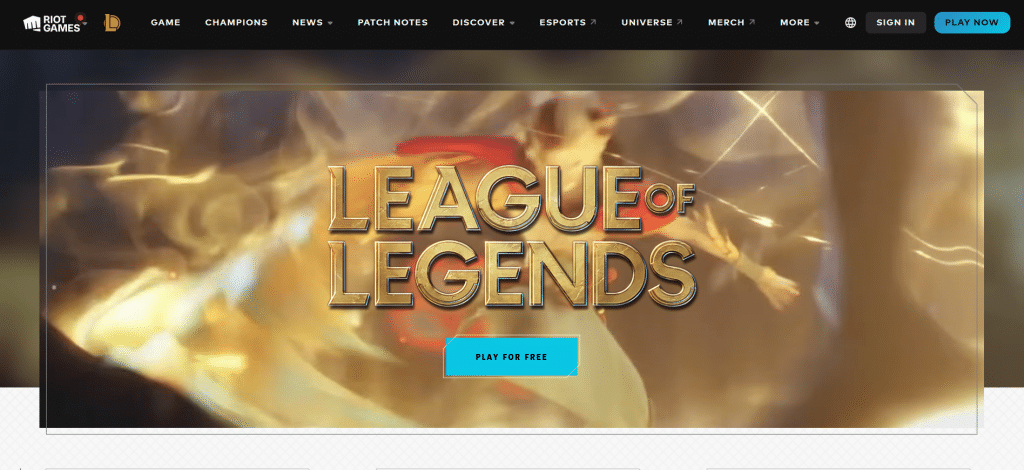 Developed between Dota and Dota 2, League of Legends achieved what some considered the impossible to become the most popular MOBA in the world (a title which it continues to hold at the time of writing.)
Given the overwhelming success of League of Legends, the popularity of its characters, and world-building, League of Legends became the setting for both Riot Games' Legends of Runeterra and Teamfight Tactics.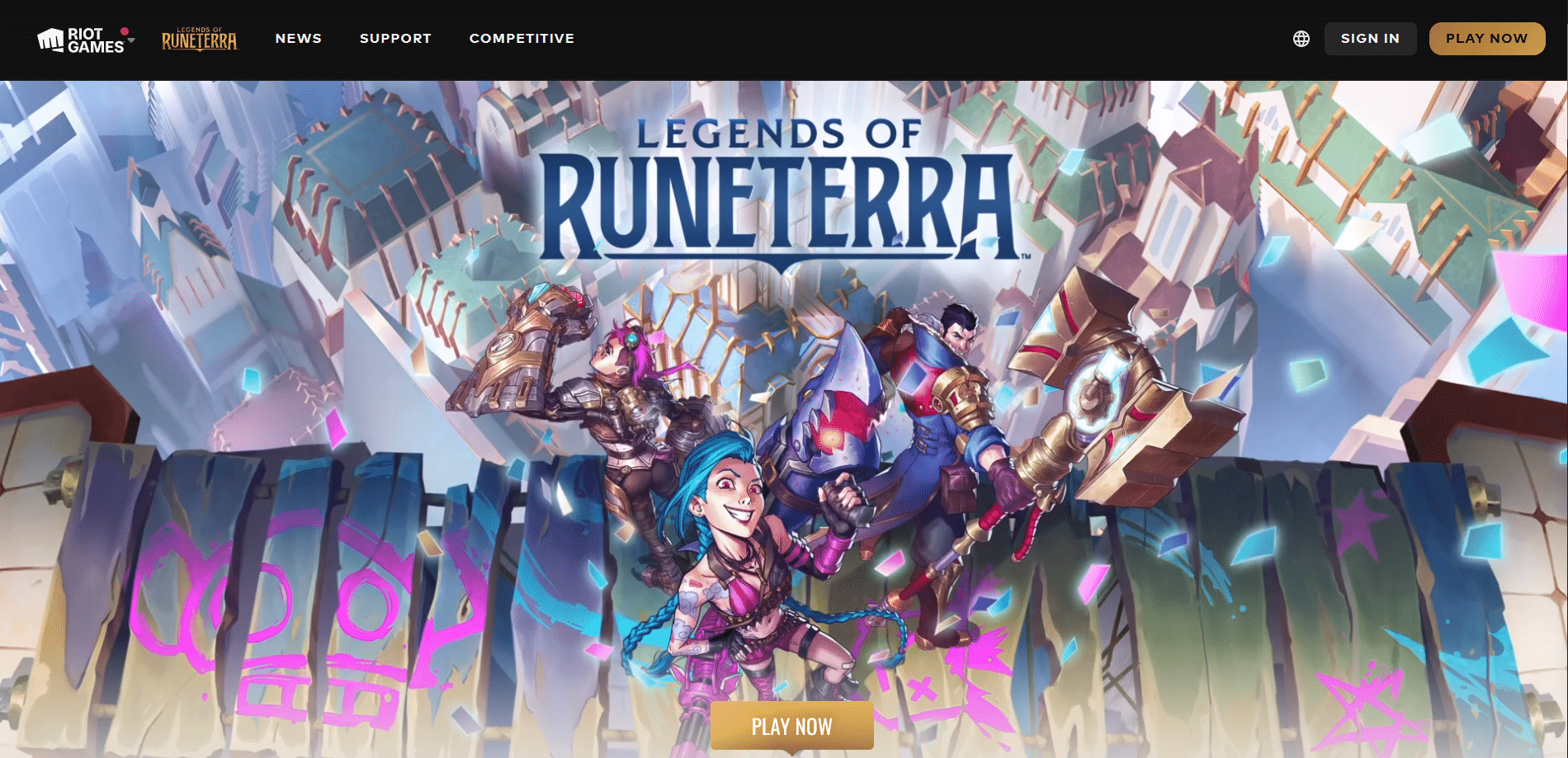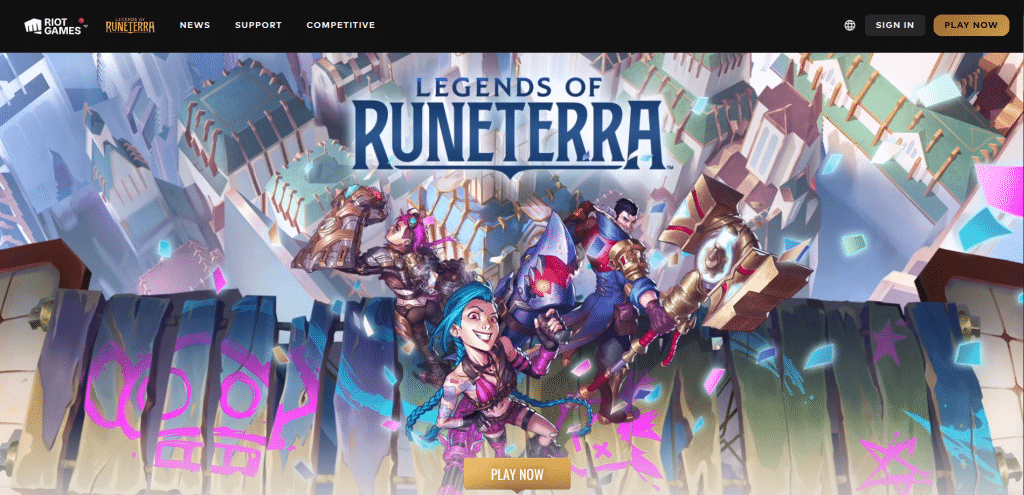 Following the success of other online card games based on existing properties such as Hearthstone (see below), Riot Games released its own version of an online collectible card game known as Legends of Runeterra.
Having based the gameplay and card art off of existing League of Legends characters and lore, this card game is both widely different from League of Legends while being familiar to devoted fans of League of Legends lore.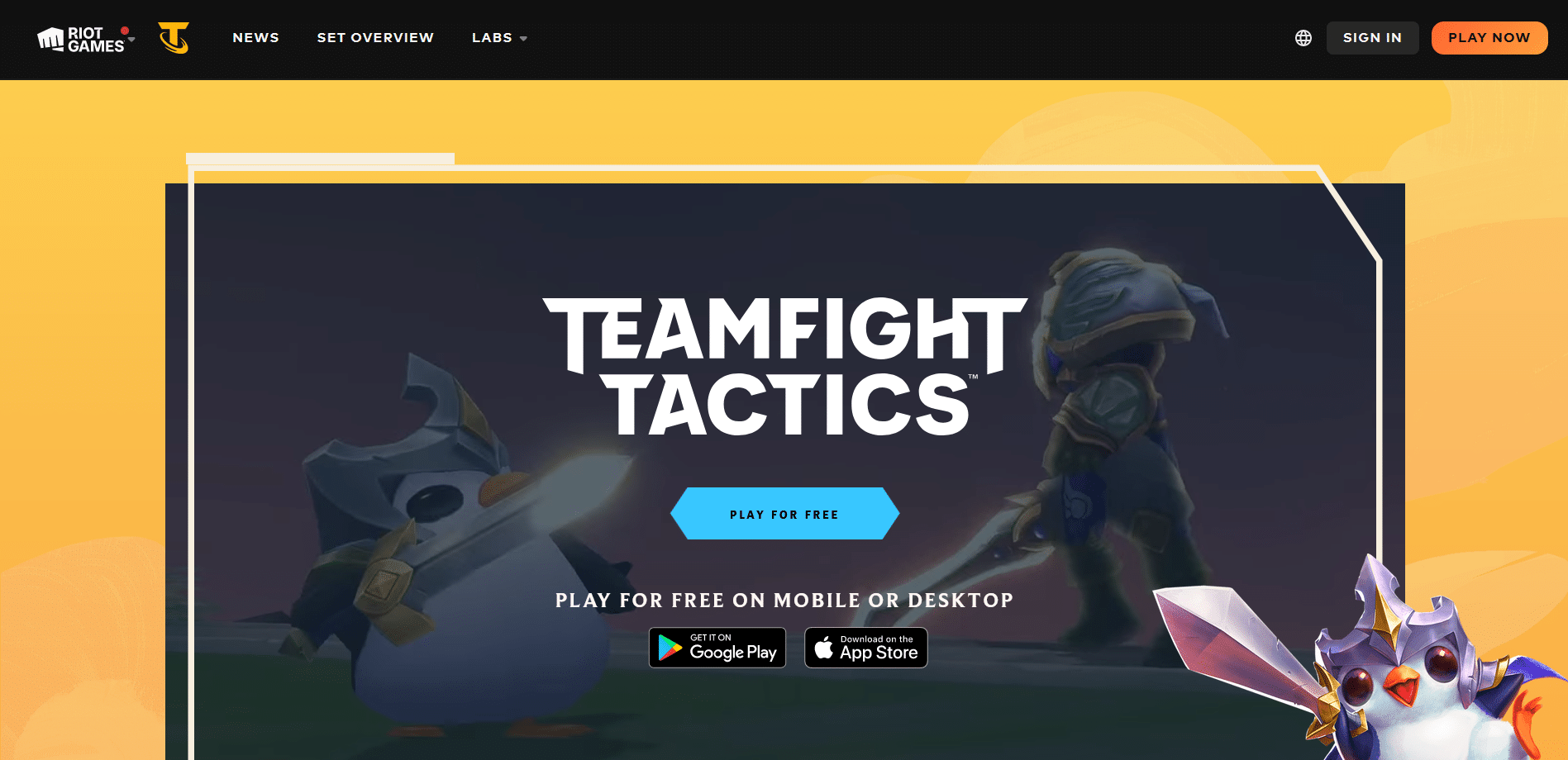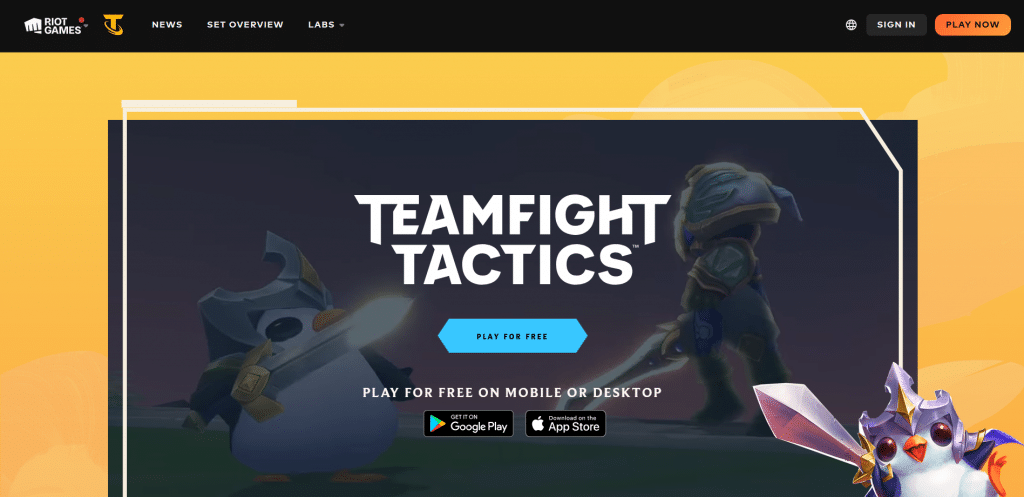 Continuing the ongoing rivalry between Valve and Riot Games, we have Teamfight Tactics, a response to Valve's own auto battler Dota Auto Chess/Dota Underlords.
Similar to the Valve variant, which was based on their flagship Dota property, Teamfight Tactics is an auto battler with its style, lore, and characters having been based on League of Legends.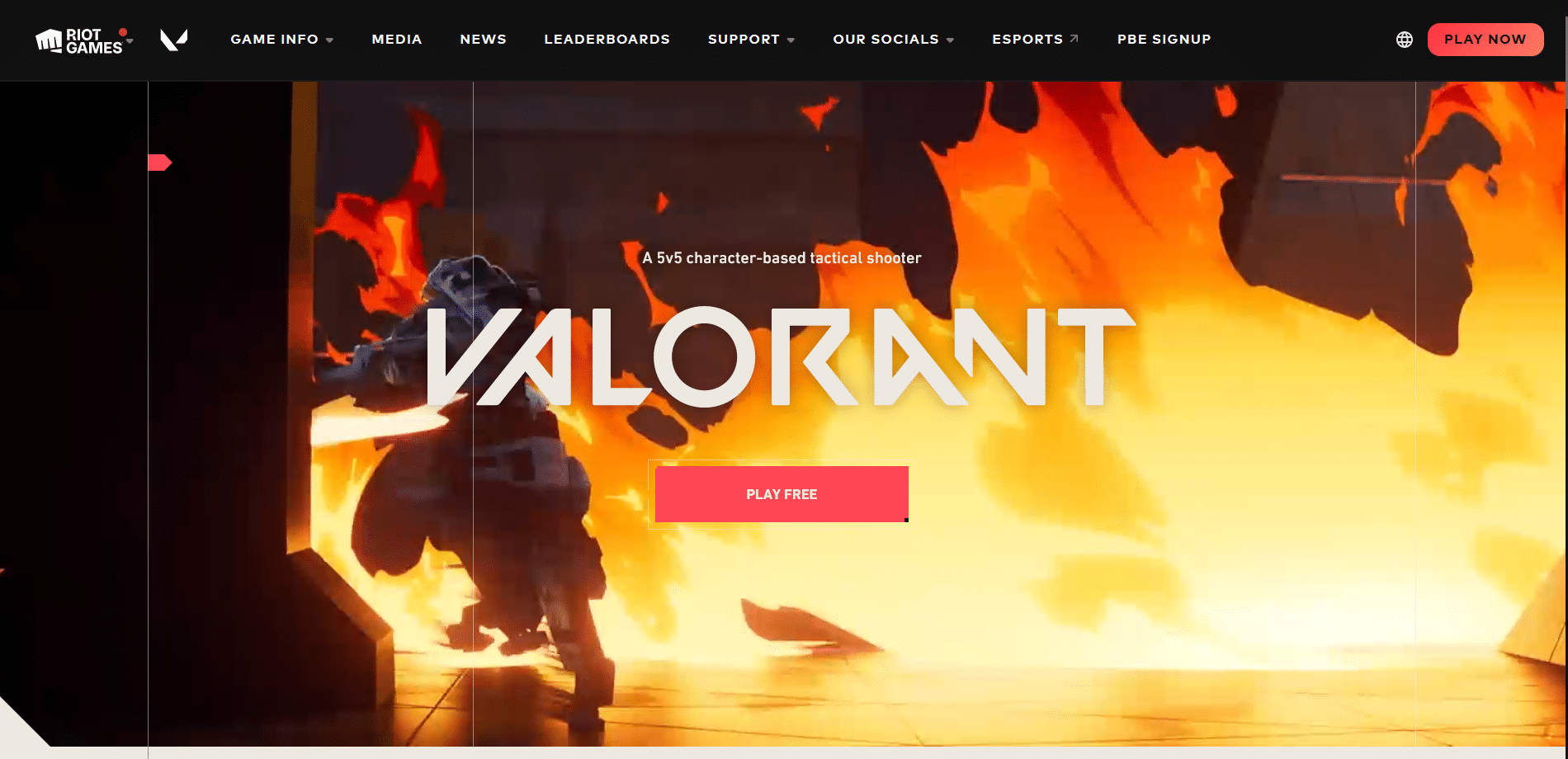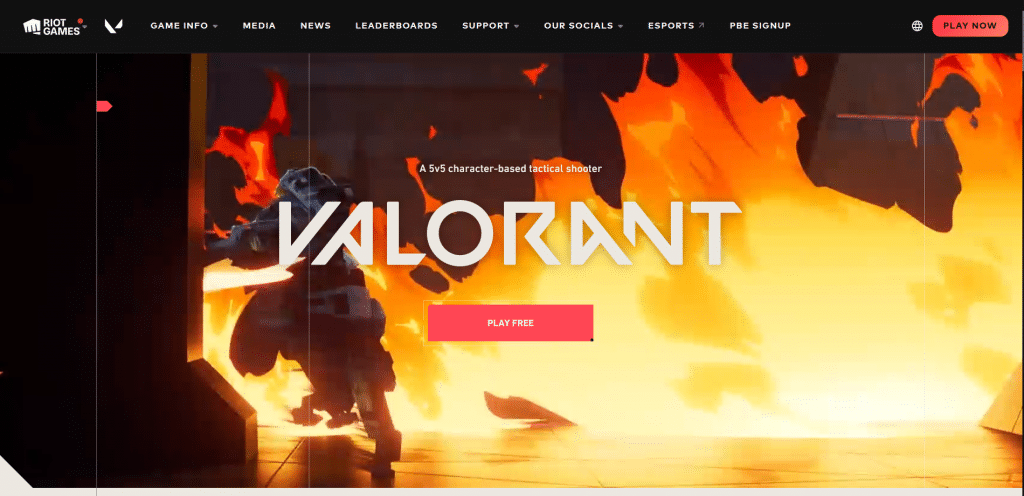 As the sole Riot Game on this list, having not been based on League of Legends, Valorant is a unique IP and Riot Games' entry in the class-based first-person shooter genre.
While still lagging behind Overwatch and Team Fortress 2 in terms of popularity, Valorant has been developing a growing and dedicated following since its launch in 2020.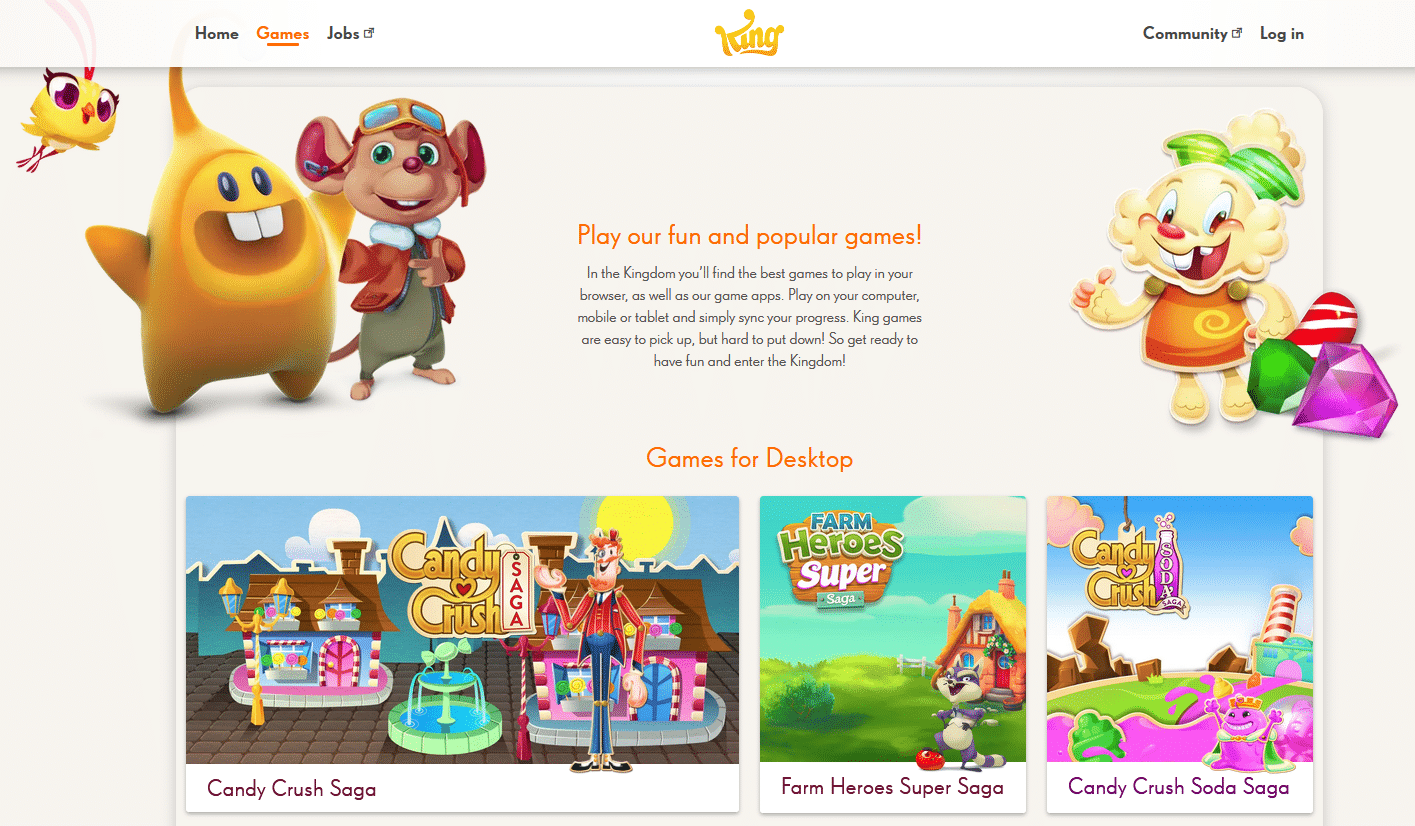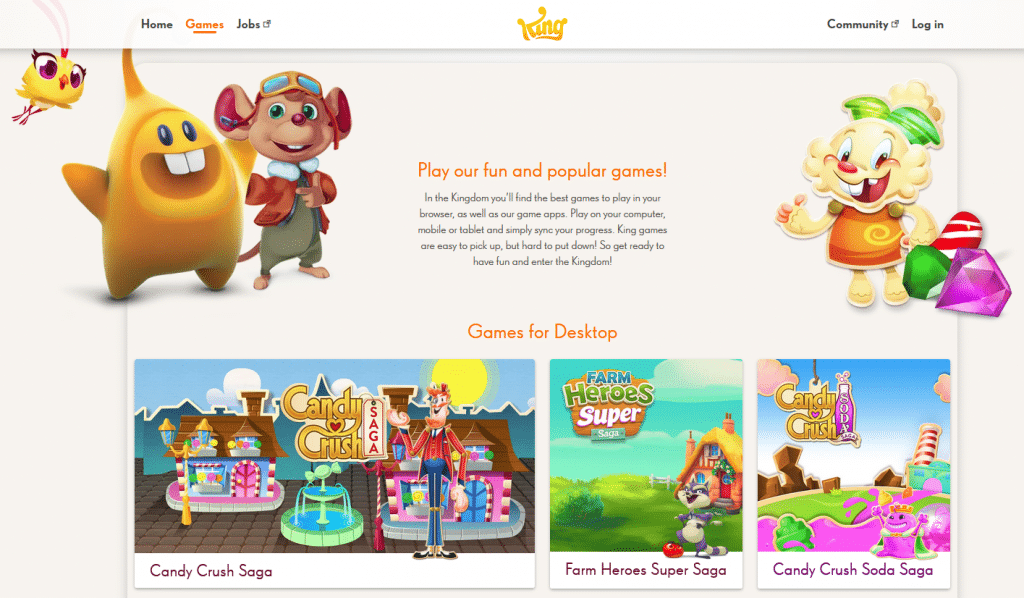 Acquired by Activision Blizzard in 2015 for an eye-watering $5.9 billion dollars, King proved to the gaming community the popularity and profitability of free-to-play casual games.
While best known for their addictive mobile games, King has also made the following games playable on desktop browsers:
Candy Crush Saga
Candy Crush Soda Saga
Farm Heroes Saga
Farm Heroes Super Saga
Blossom Blast Saga
Bubble Witch 2 Saga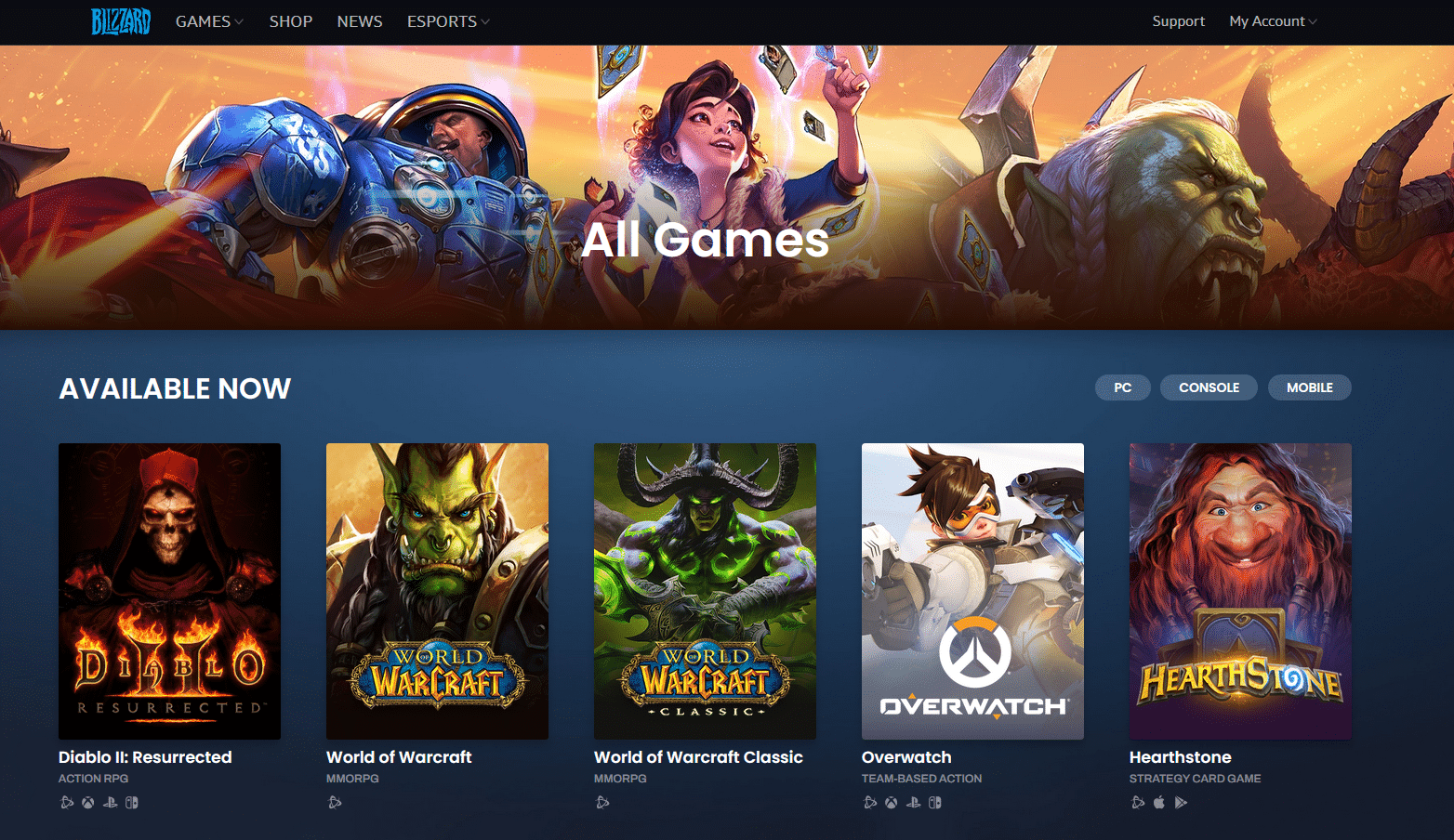 As one of the original titans of online gaming with the overwhelming success of franchise staples such as Starcraft and Diablo on Battle.net, Blizzard has sought to expand their IPs into the world of free-to-play games.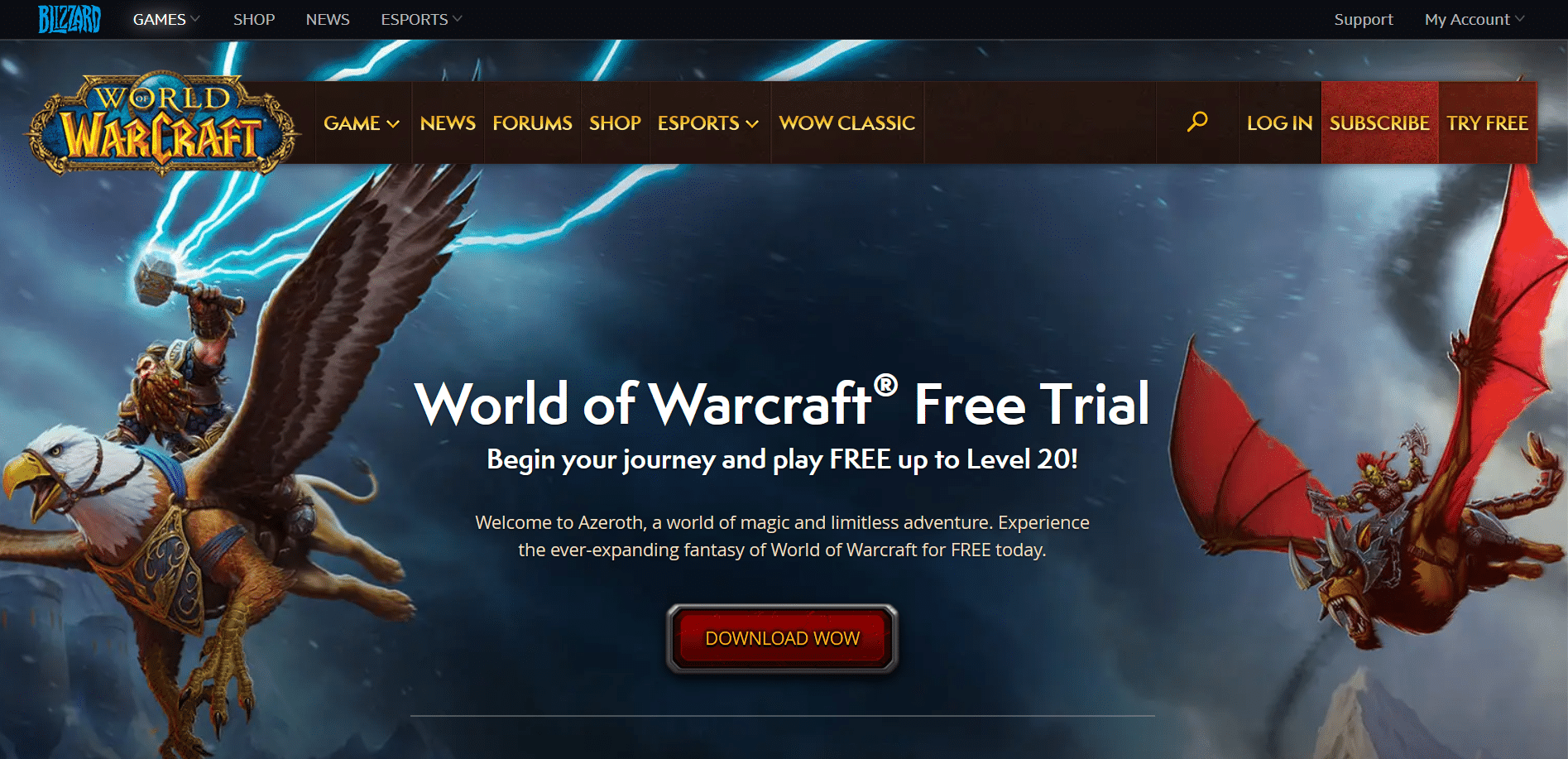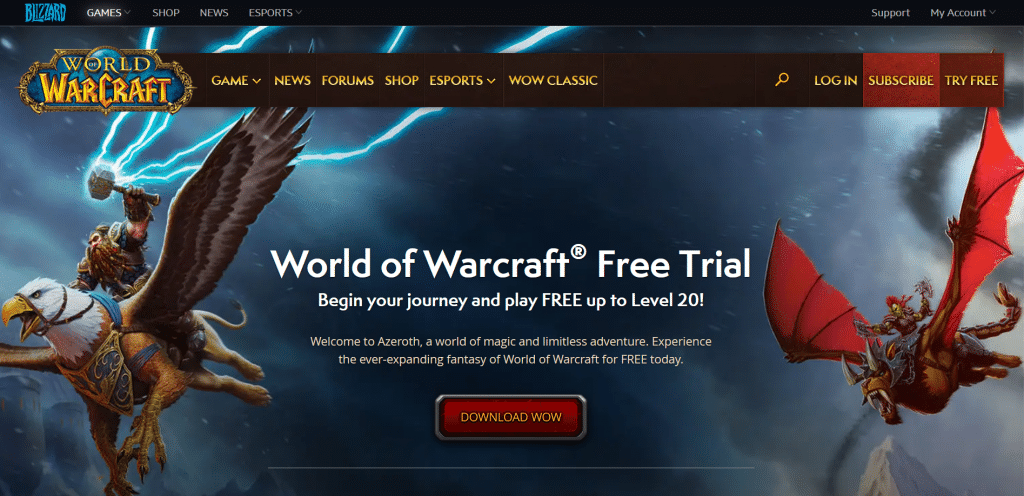 Considered to be the best and most popular MMORPG of all time, World Of Warcraft is a cultural phenomenon that sets the template for what a great MMORPG should look like.
While not free-to-play in its entirety, World Of Warcraft currently allows players to level up as many characters as they want from all available factions are races up to level 20.
This allows players plenty of time to get adjusted to the gameplay mechanics and different playstyles without having to commit to World Of Warcraft's subscription-based service.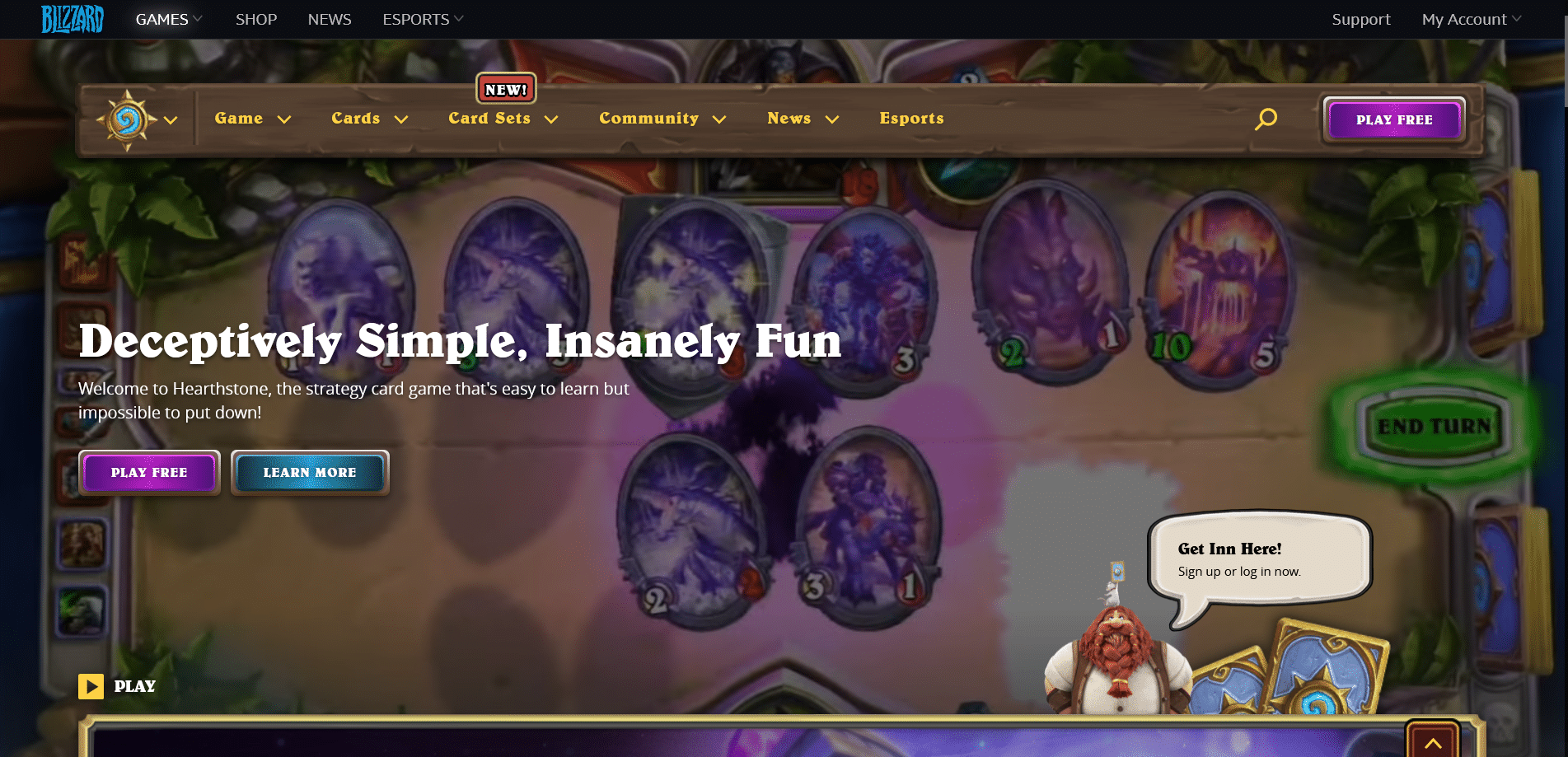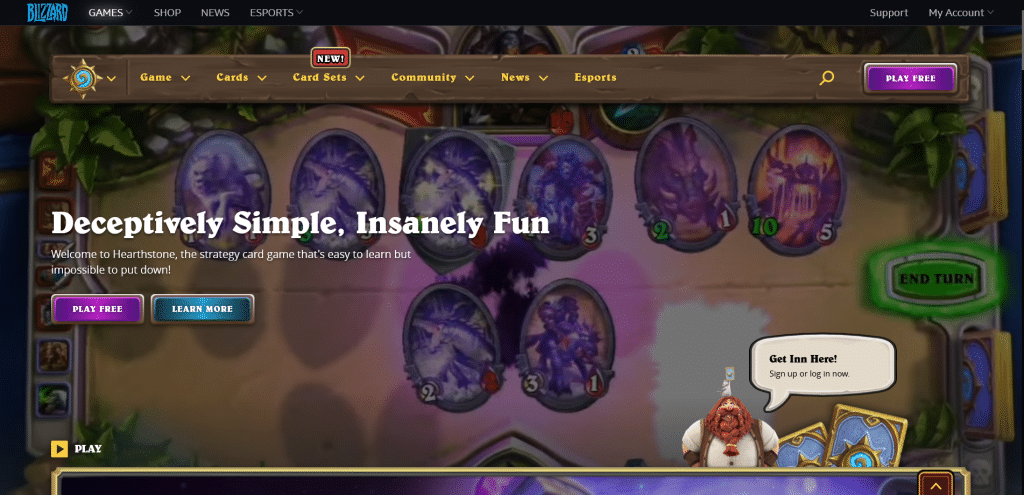 Inspired by Blizzard's Warcraft IP, Hearthstone is a free-to-play online collectible card game, which has been heavily influenced by classic card games such as Magic the Gathering.
With over 10 heroes/decks to choose from, all with unique abilities, cards, play styles, and artwork. While rare card drops are frustratingly low for free players, there are multiple unique cards that can be acquired through arena challenges and single-player campaigns!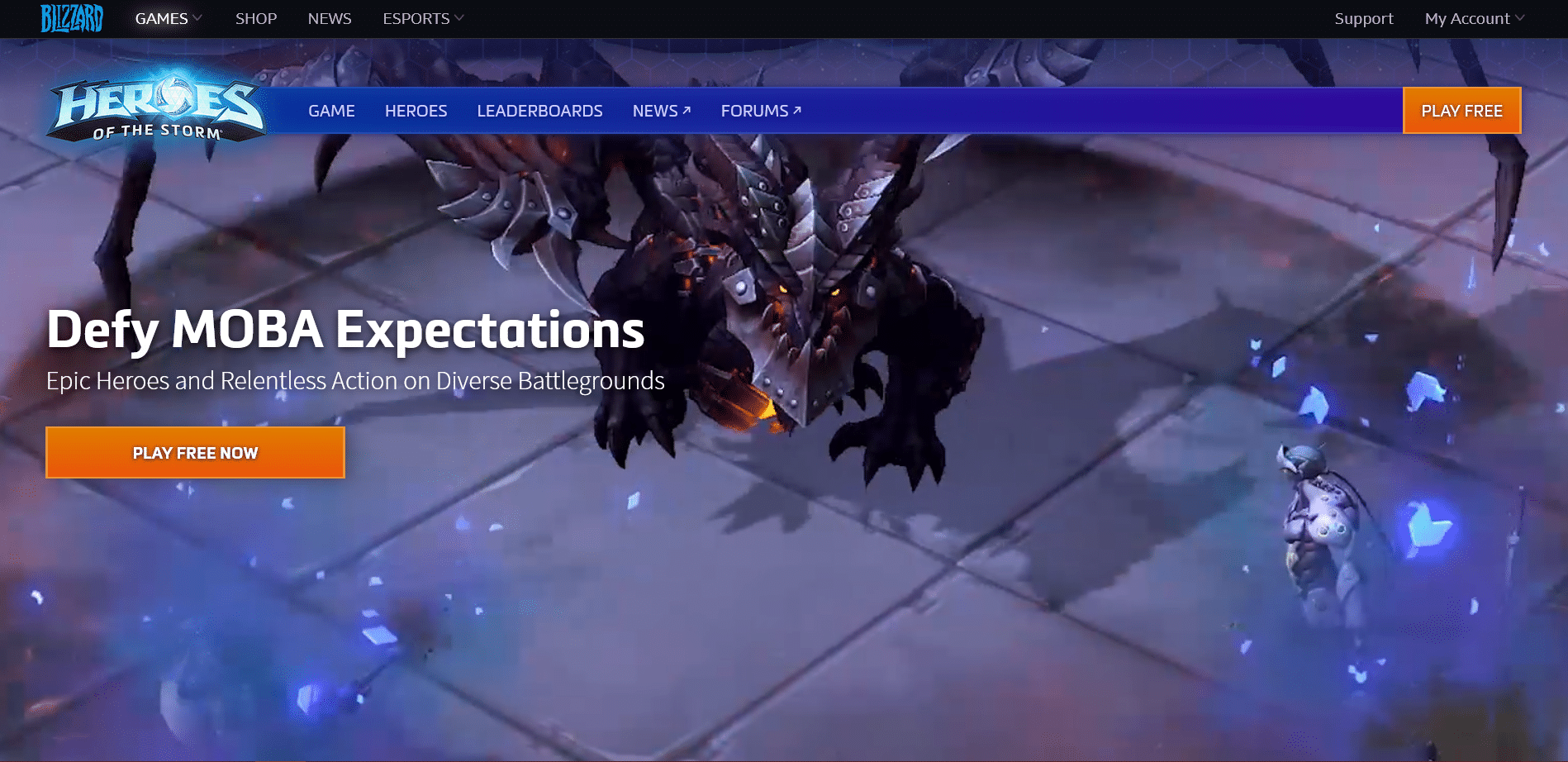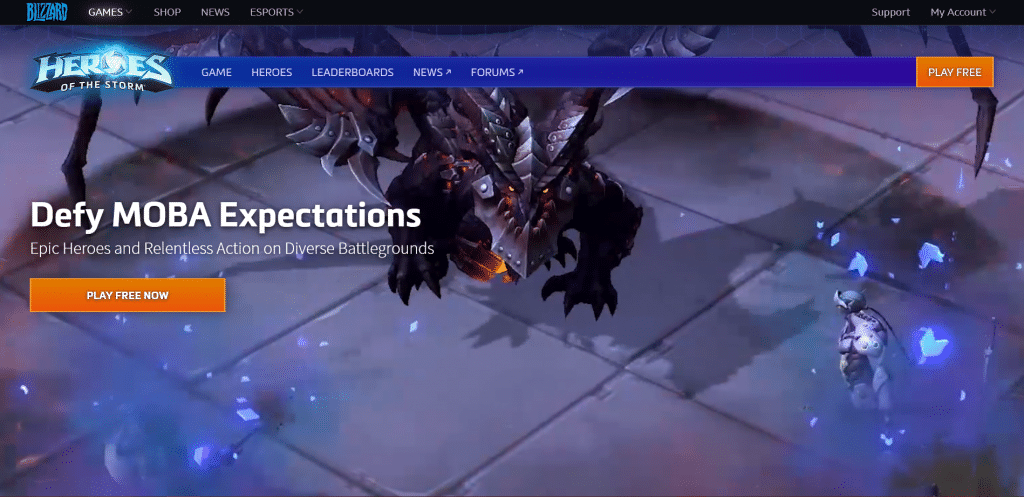 Originally conceived as "Blizzard Dota," Heroes of the Storm evolved into its own unique IP with a distinct take on the MOBA genre, opting for a more casual shared experience style of gameplay.
While not the most popular MOBA for more dedicated/serious fans of the MOBA genre, the inclusion of characters throughout all of Blizzard's IPs makes Heroes of the Storm unique from both a gameplay and fan-service basis!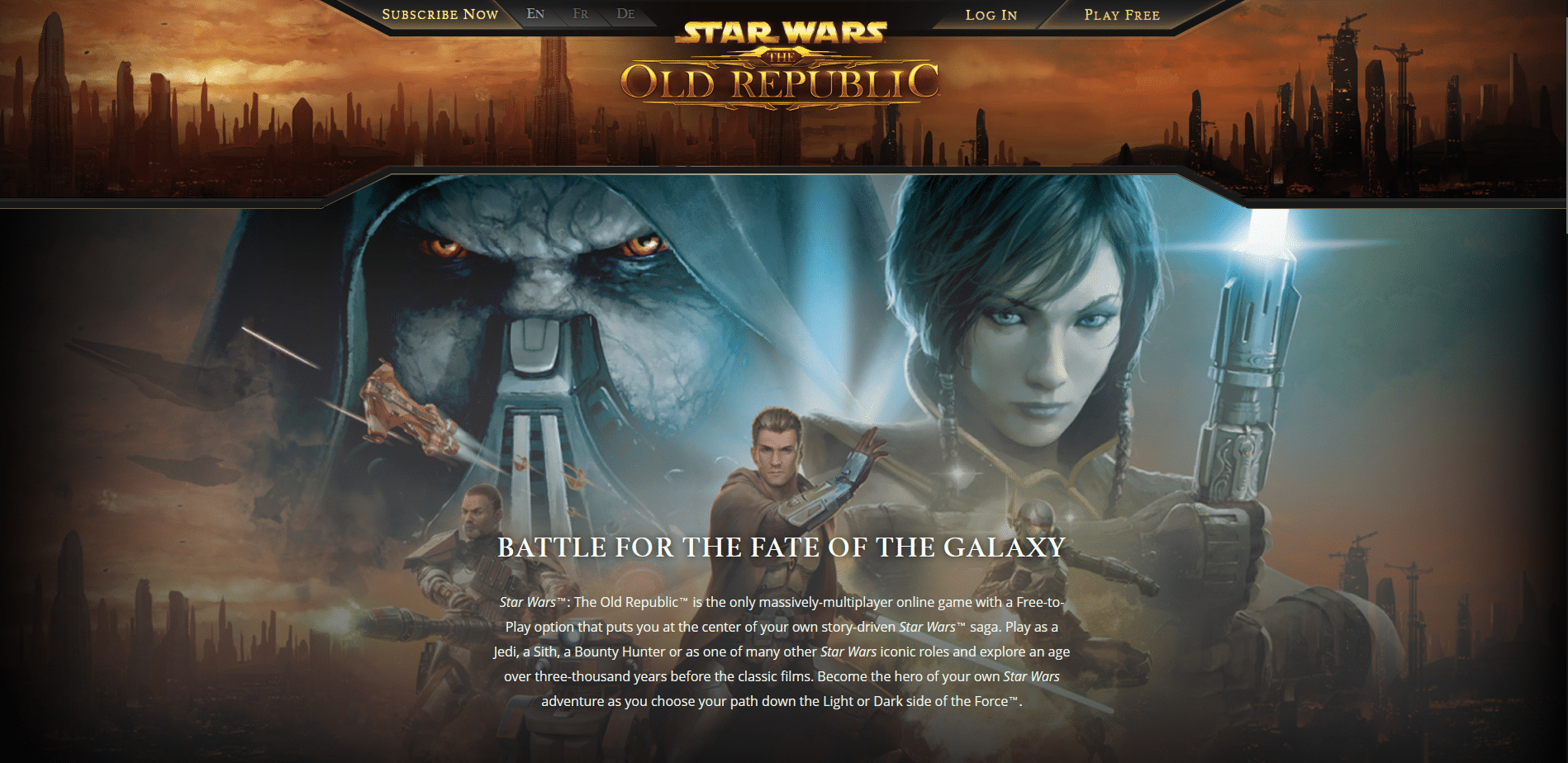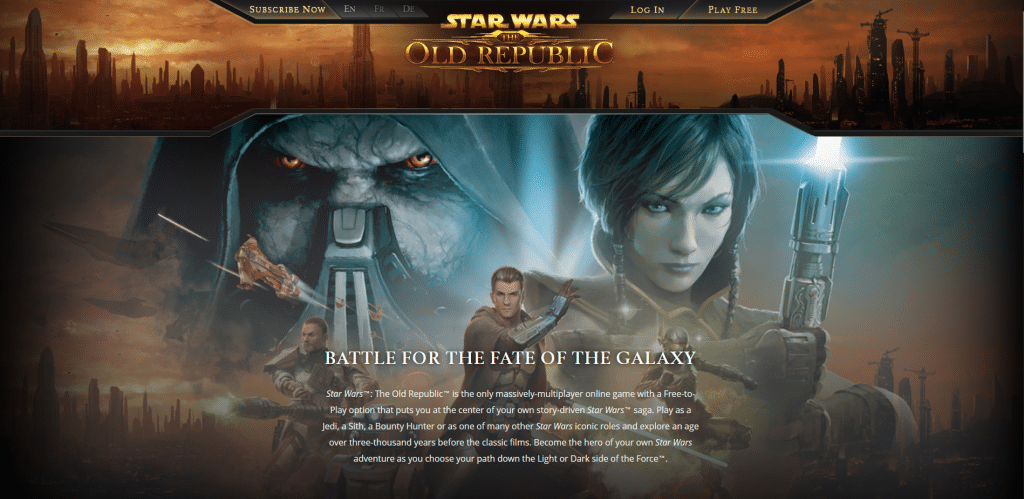 Following the success of Bioware's Star Wars: Knights of the Old Republic series of single-player RPGs, Bioware turned its sights to developing an MMORPG in the Star Wars universe.
While not as beloved as its single-player predecessors, Star Wars the Old Republic has seen increased popularity and critical acclaim since it announced that it would be going free-to-play indefinitely.
Allowing free-to-play subscribers the chance to play for free until a character ceiling cap of level 60 to allow players to experience the full story. Furthermore, both the Rise of the Hutt Cartel and Shadow of Revan digital expansions have been included.
However, all episodes of Knights of the Fallen Empire and Knights of the Eternal throne remain exclusive content for premium players (paid subscribers.)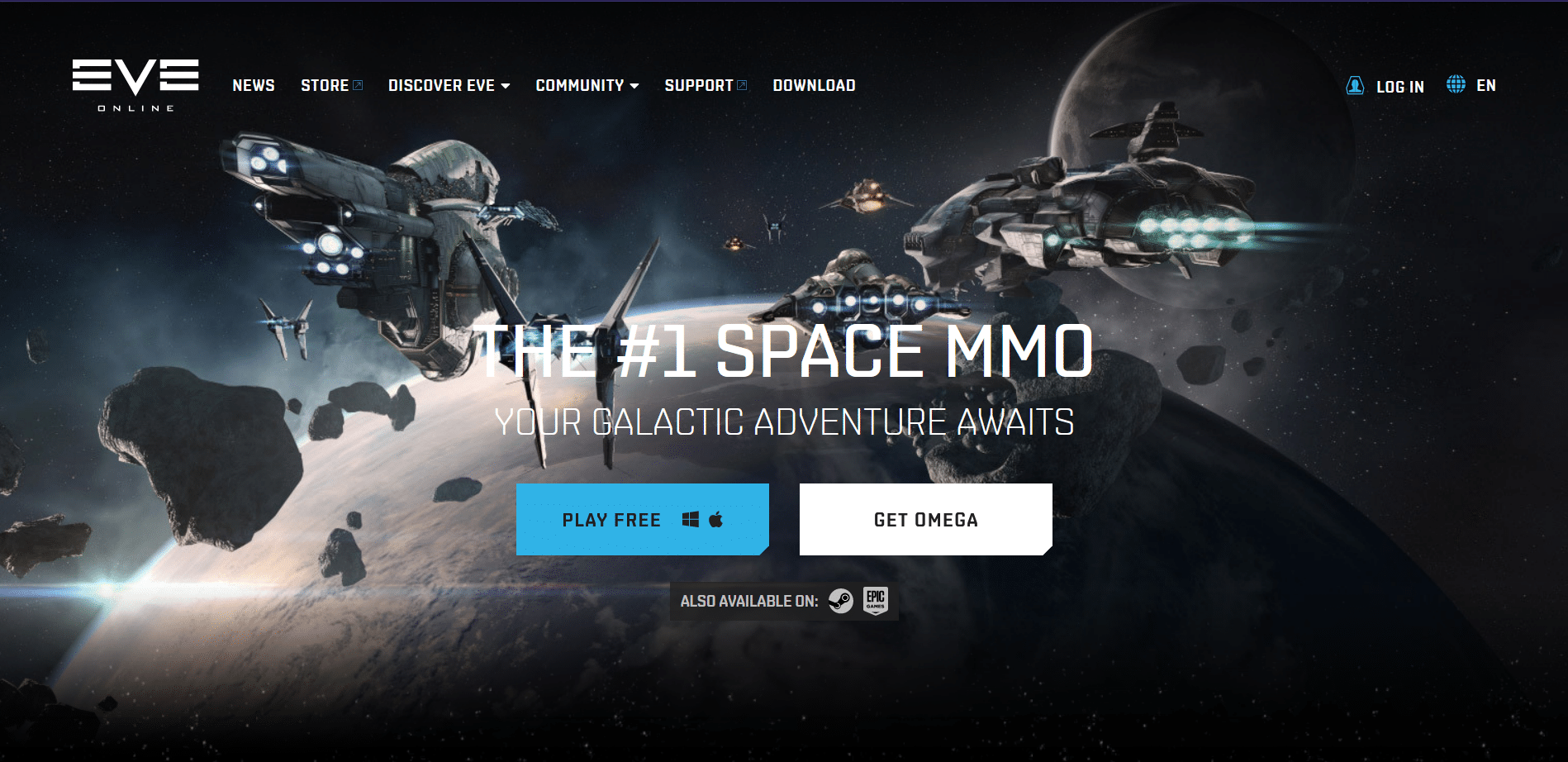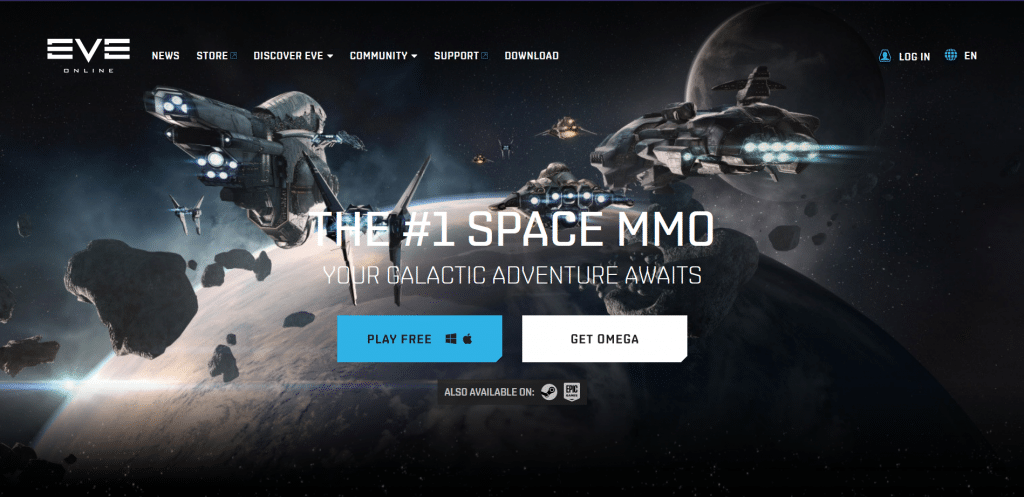 While not part of an established IP like Star Wars, Eve Online is arguably the best space/sci-fi-themed online game on this list, although it does have a very high learning curve.
Developed in the small Scandinavian country of Iceland in 2003, Eve Online is a sci-fi-based MMORPG with a focus on trade, exploration, spacecraft combat, and diplomacy.
Despite a niche following, Eve Online has a dedicated fan base and active social community that has collectively spent thousands of hours exploring every nook and cranny of the procedurally generated galaxy.
Consequently, anyone looking for literally endless exploration and intricate gameplay loops should look no further than Eve Online.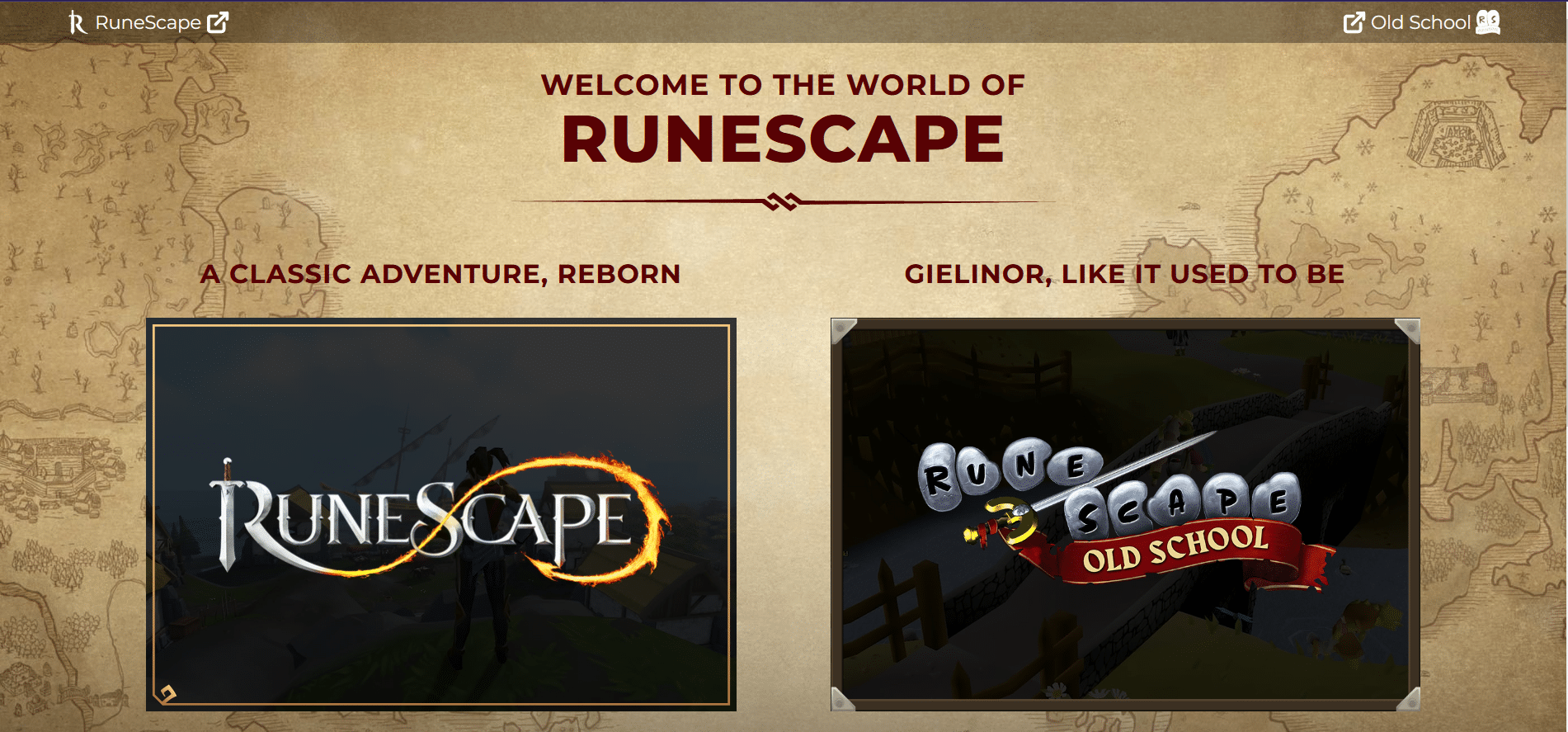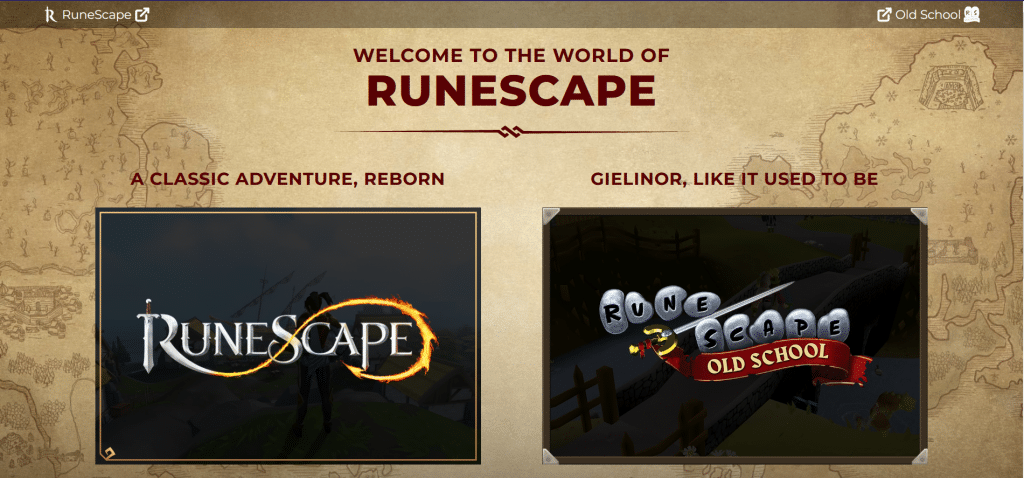 Released as a browser game back in 2001, RuneScape evolved throughout the years, both in terms of graphics and gameplay, to such an extent that the site hosts both the modern iteration of RuneScape and its previous iteration RuneScape Old School.
Regardless of the version played, RuneScape takes place in the medieval fantasy world of Gielinor, whereby players can traverse the vast kingdoms, regions, and cities on foot, via spells, or charter ships.
However, unlike its competitors in the medieval fantasy MMORPG space, RuneScape abandons overarching narratives and linear storytelling in favor of player creation.
Therefore, RuneScape players are required to set their own goals and objectives, crafting their own stories and characters through gameplay and interactions with NPCs/other players, rather than relying on plot points to drive the story.
Although some aspects of RuneScape may feel dated compared to some of the modern niceties players may be used to, the level of creativity of offer still makes RuneScape a fantastic MMORPG.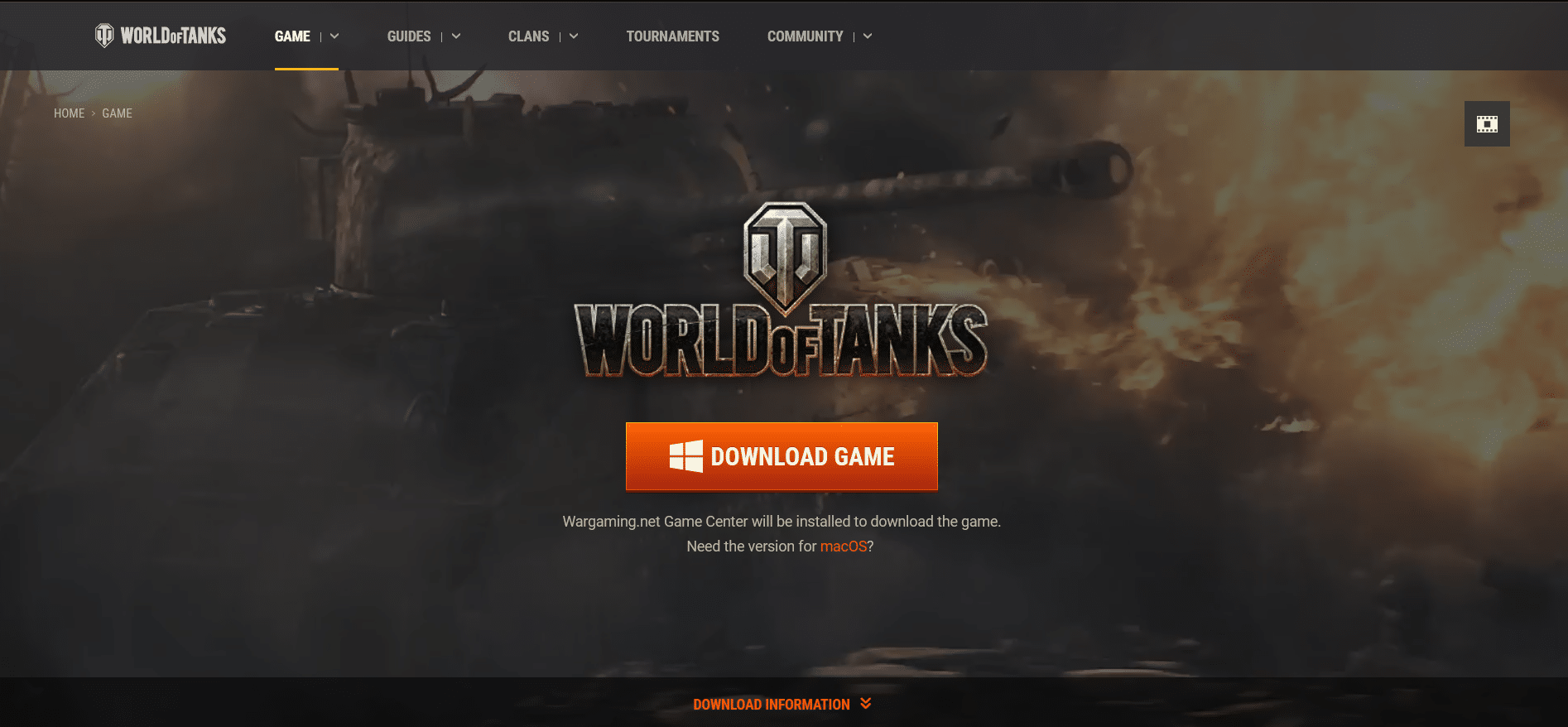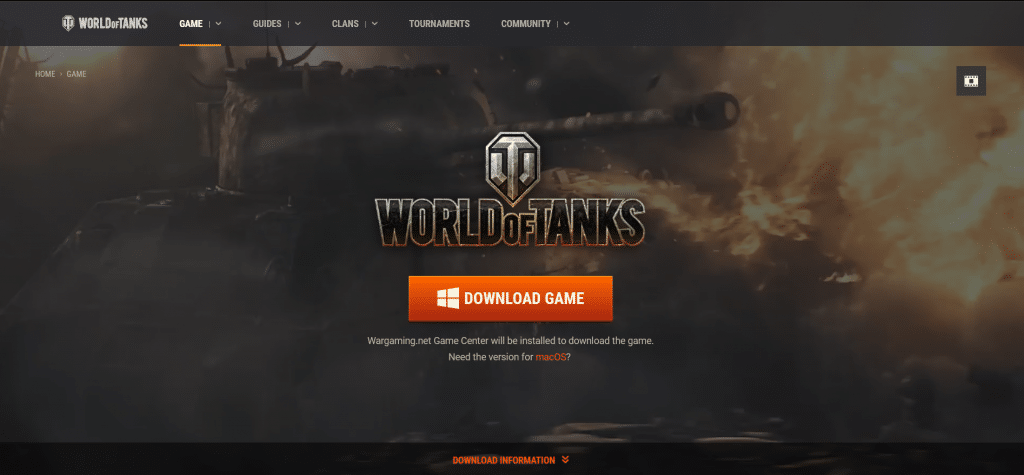 While the majority of online war-games focus on twitch reflexes via first-person shooter mechanics, World of Tanks applies to the formula of simulation typically seen in single-player games such as the Farming Simulator series and applies it to a competitive online space.
World of Tanks has an active global community, multiple online guides, ongoing support, and development, as well as over 828 tanks to choose from! (all of which have been painstakingly recreated in a virtual space to act like their real-life counterparts.)
In conclusion, World of Tanks is a must-play for any fans of 20th-century combat, simulation, strategy, and competitive online play.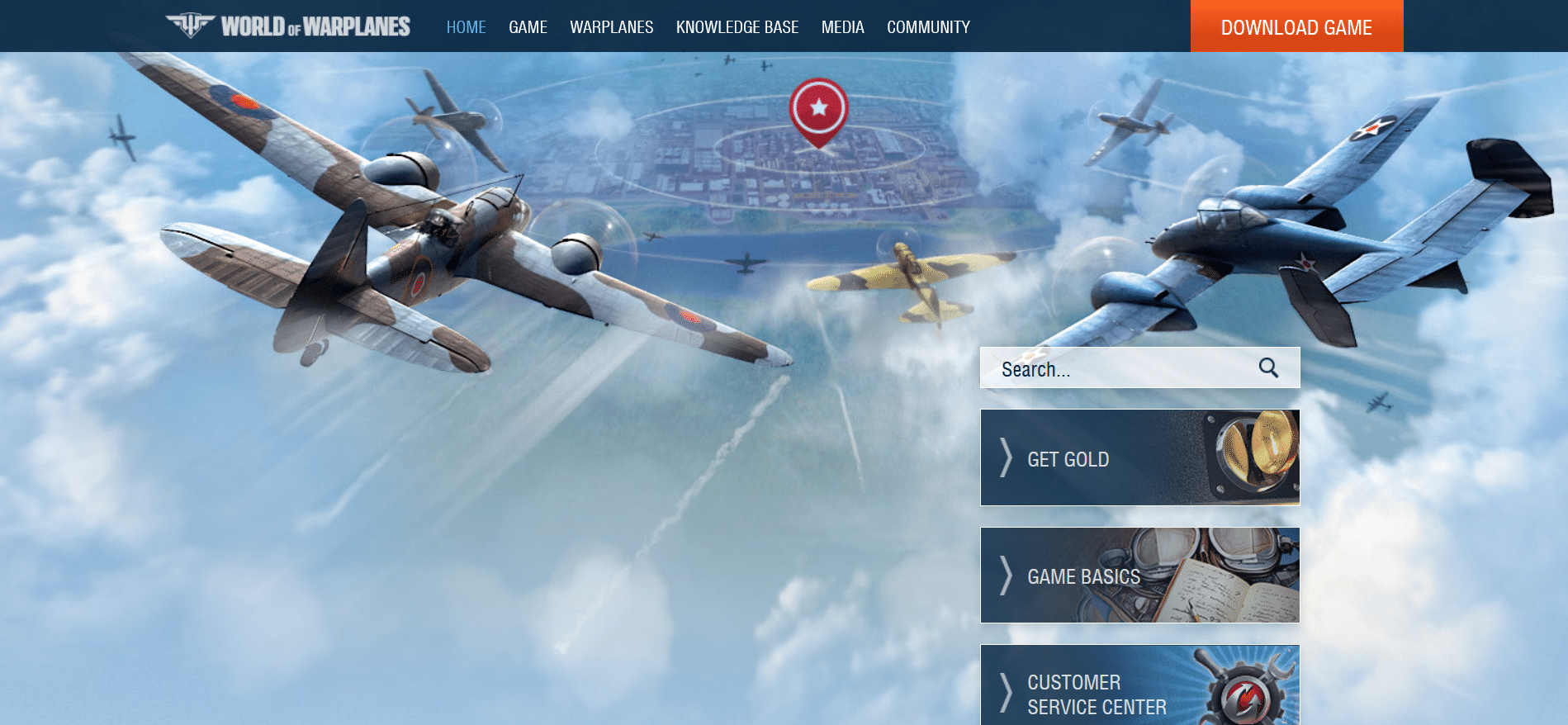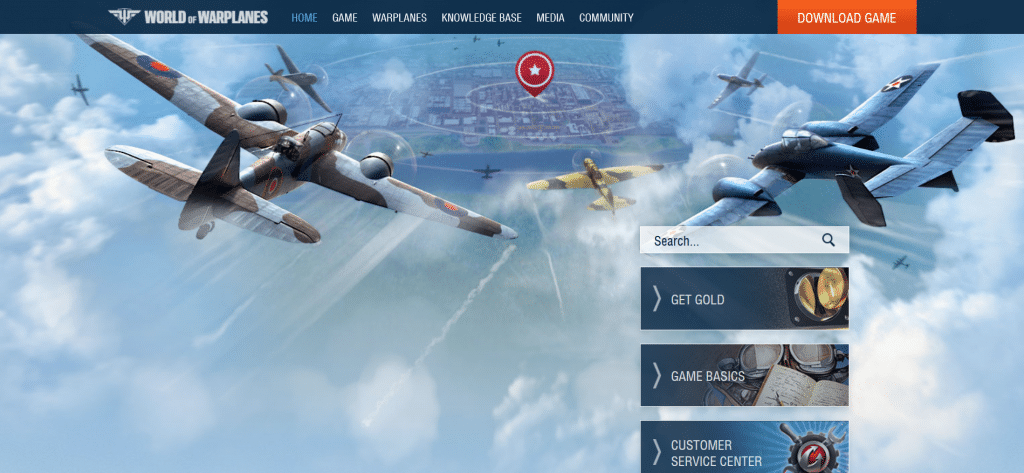 Developed by Wargaming, the same developers as the aforementioned War of Tanks, World of Warplanes was released in 2013 to mediocre success, given its inability to recreate the levels of simulation of its predecessor.
However, upon its re-release in 2017, the game has garnered significant praise from fans of history, simulation, and ariel combat alike due to its tightening of controls and updated graphics.
With over 100 airplanes to choose from in the 1930s and the 1940s across five classes in both PvE and PvP modes, it is understandable why a lot of new players to the combat vehicle simulation genre choose World of Warplanes as a starting point.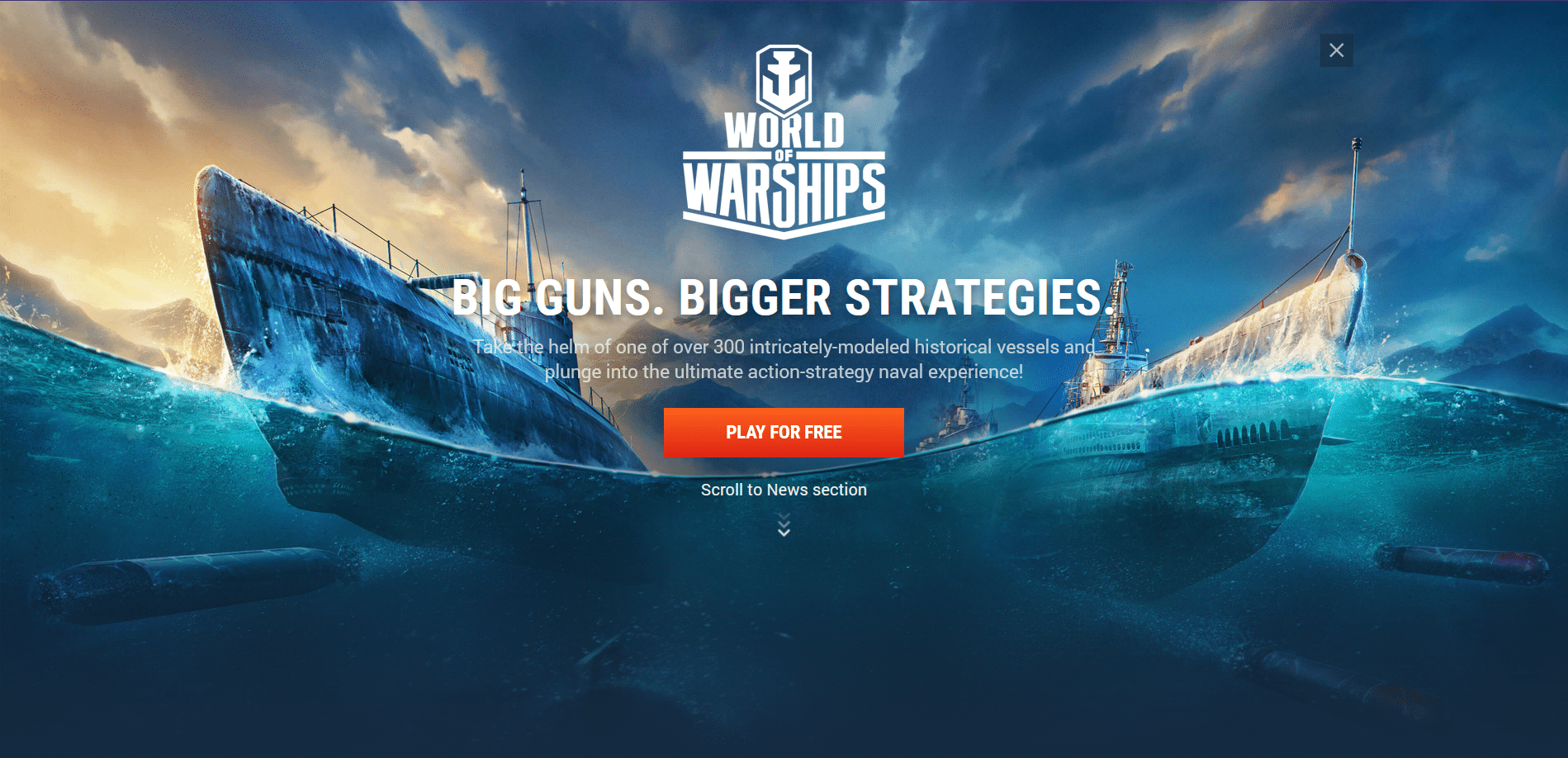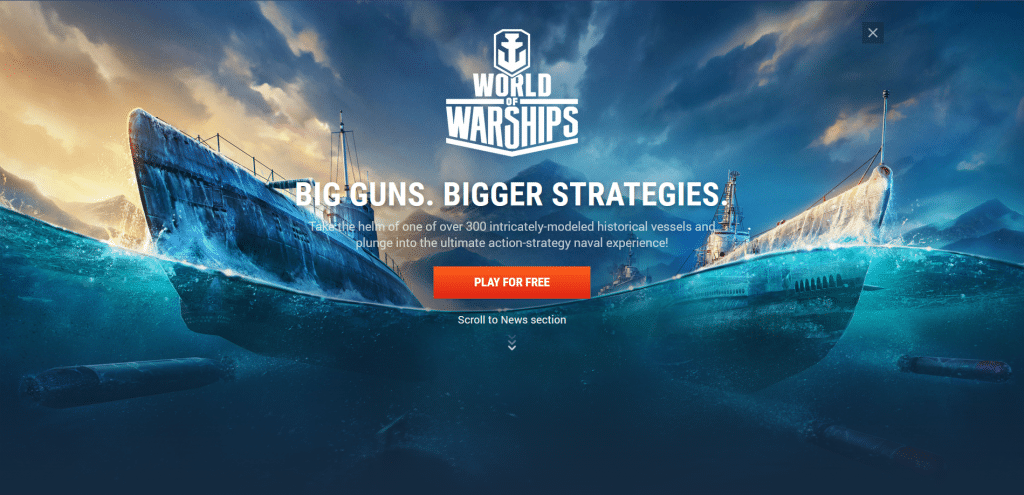 Finalizing the trilogy of Wargaming's IPs, we have World of Warships, a naval warfare simulation game developed by Wargaming's subsidiary Lesta Studio in 2015.
Featuring over 400 ships from the early 20th century up till the 1950s, with the inclusion of submarines in its latest 2021 patch, World of Warships has increased layers of complexity, strategy, and customization compared to its predecessors.
Consequently, while World of Warships is a fine addition to the Wargaming trilogy, new players are advised to begin with World of Tanks or World of Warplanes before trying out this dreadnought of online naval combat.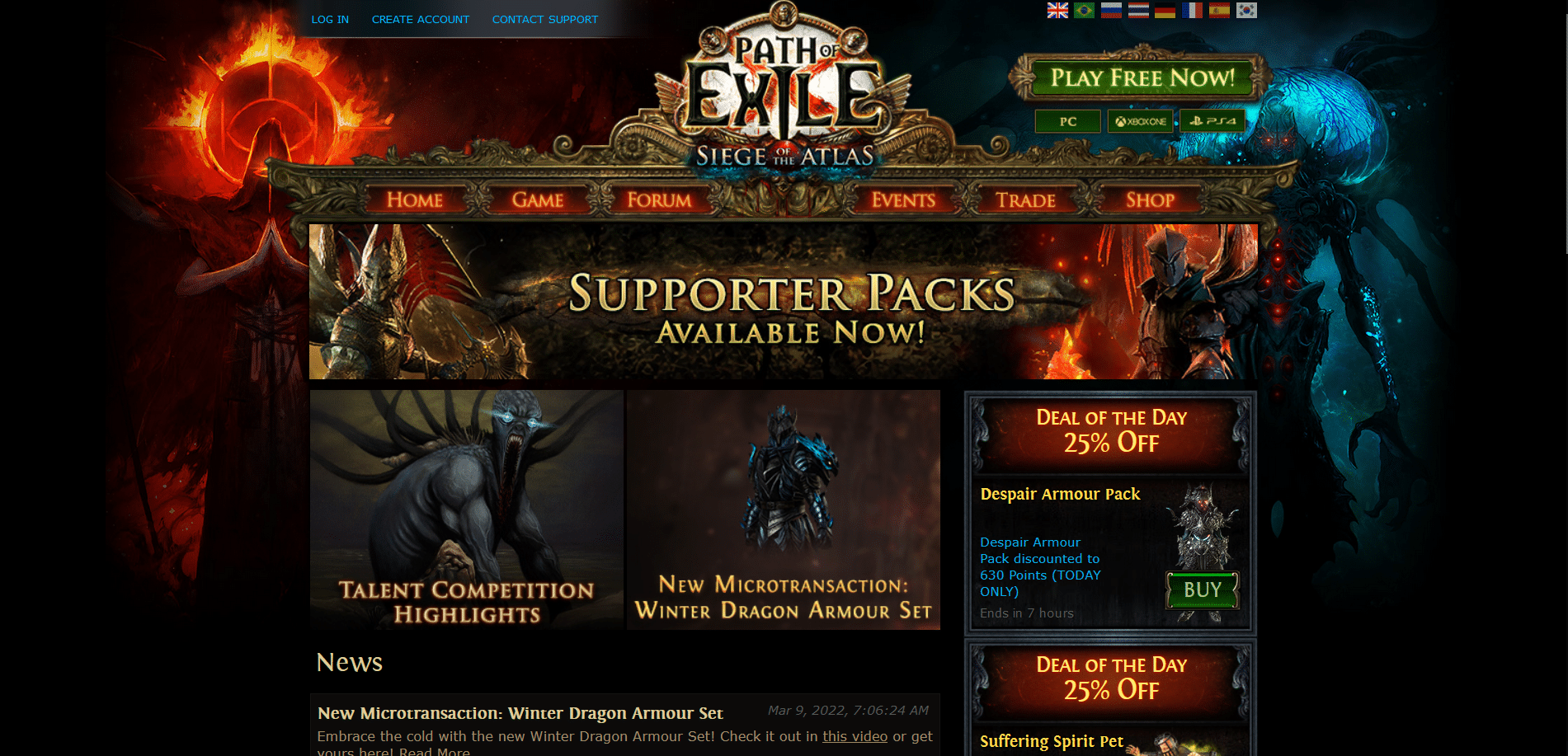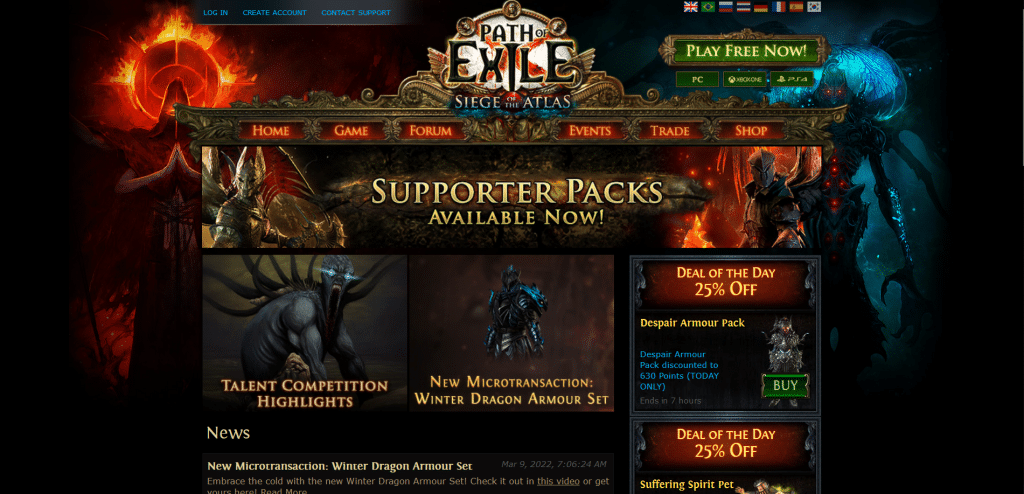 As was seen with the overwhelming success of Blizzard's Diablo and Diablo 2 on their Battle.net servers in the late 1990s and early 2000s, loot-based ARPGs have been a staple of online play for decades.
Although Blizzard has continued their dominance in the ARPG genre with Diablo 3, Path of Exile is a free-to-play competitor which has been praised by fans of the genre as sticking closer to its Gothic roots in terms of style and complex gameplay mechanics.
With seven playable classes, flexible progression systems, player synergies, endless loot combinations, and procedurally generated environments, Path of Exile is a worthy addition to the well-established ARPG formula.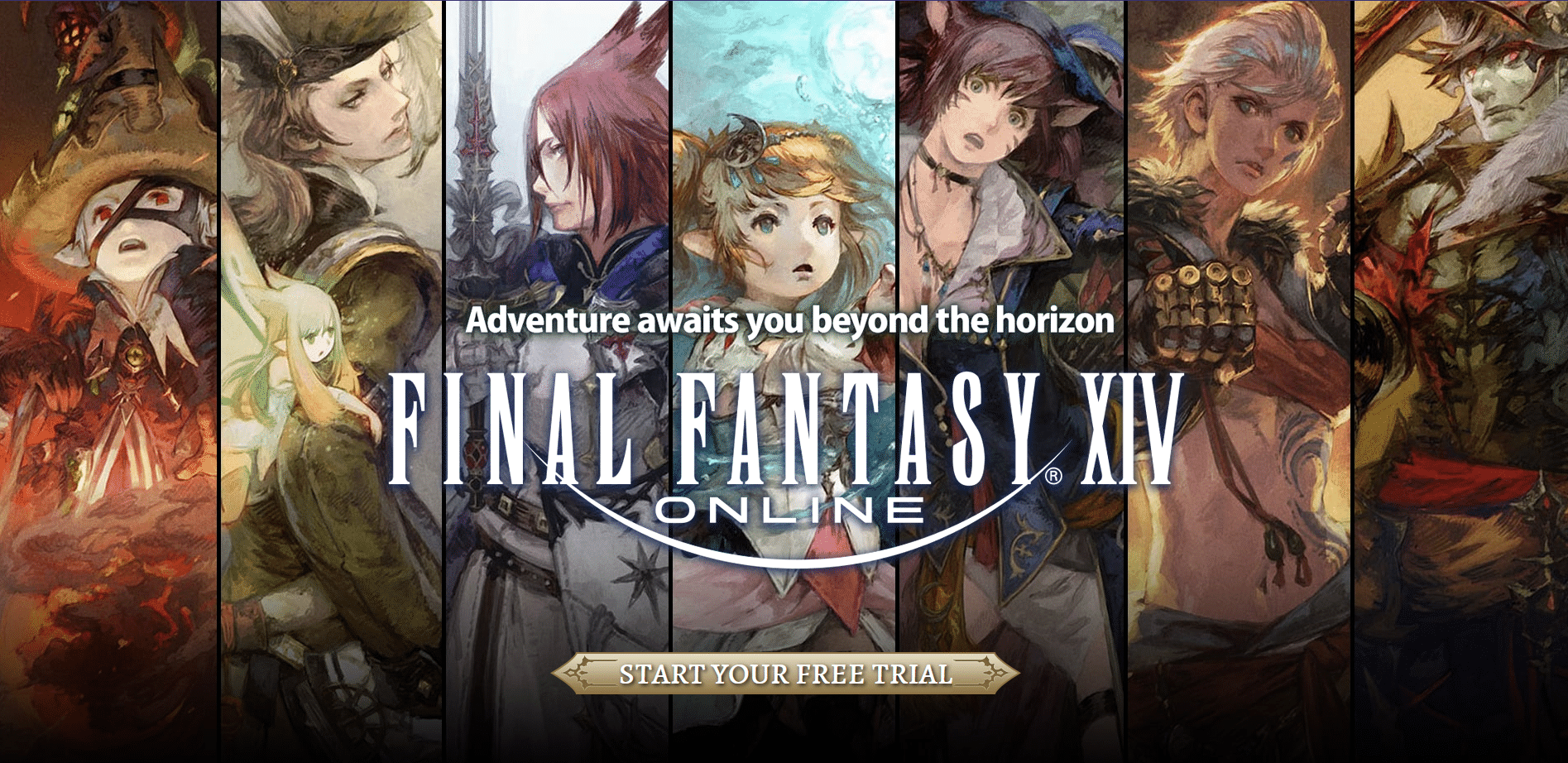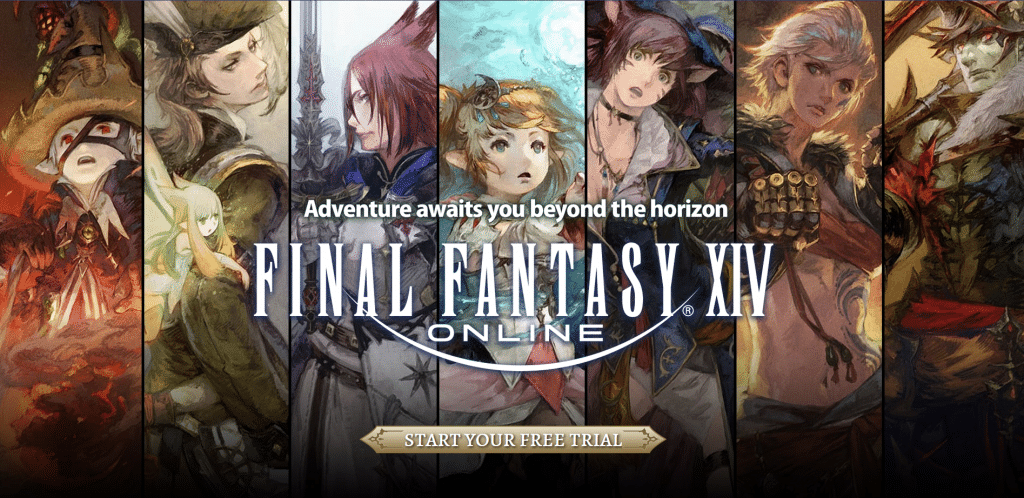 Although controversial upon release due to its deviation from the well-established JRPG franchise of lengthy single-player experiences, most of which were exclusive to consoles, Final Fantasy was panned upon release and deemed the worst in the long running series by critics and players alike.
In fact, the reception was so poor that Square Enix shut down the servers for Final Fantasy 14 in 2012 and re-released the game in 2013 under the title "Final Fantasy XIV: A Realm Reborn."
Unbelievably, this updated release proved incredibly popular and well-received by fans, with Square Enix arguing that the MMO JRPG had significantly improved their finances in 2014, following a poor financial year in 2013.
While not free to play in its entirety, the free trial offers new players an opportunity to explore vast stretches of the world along with its 24 million other subscribers!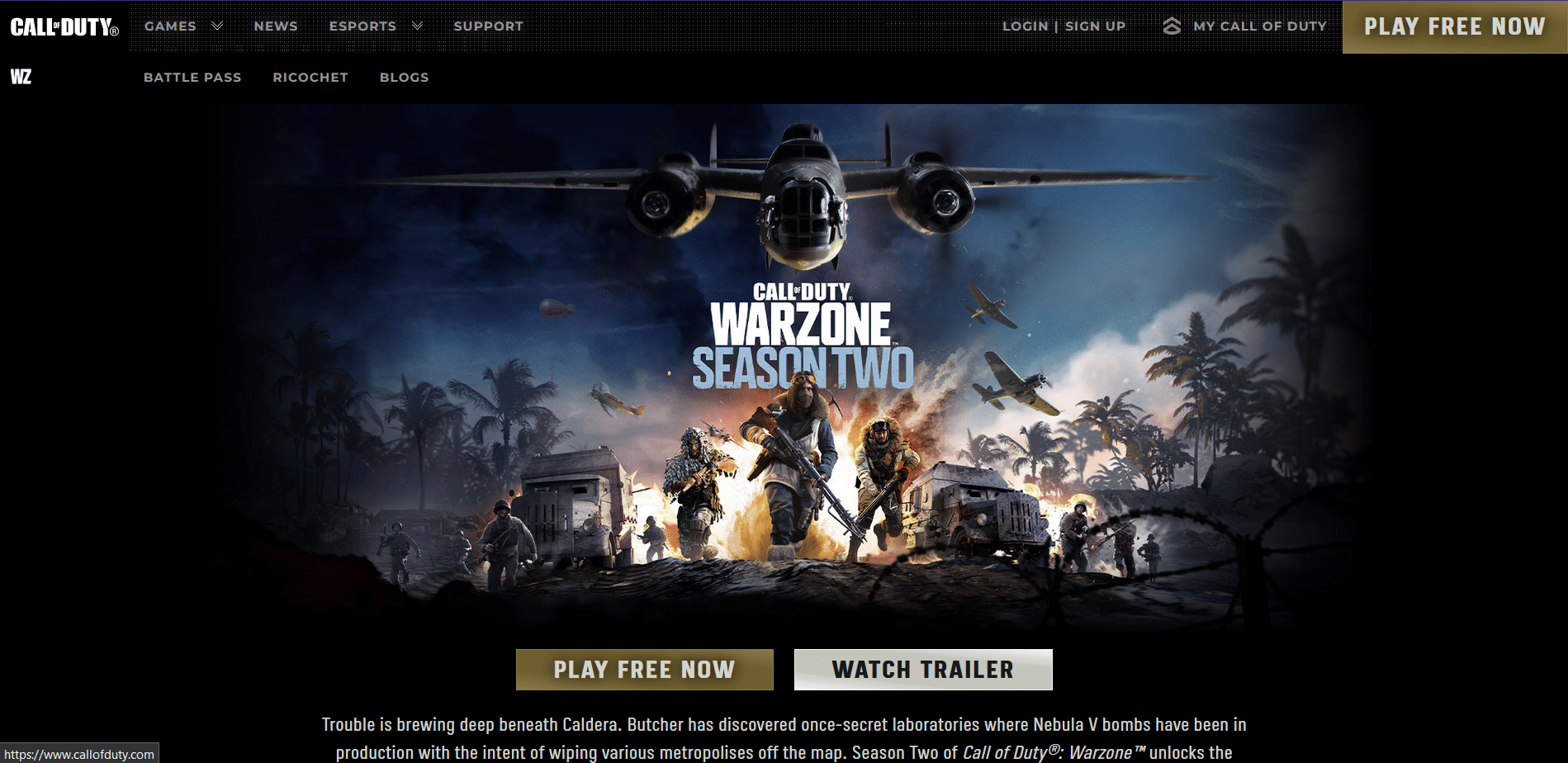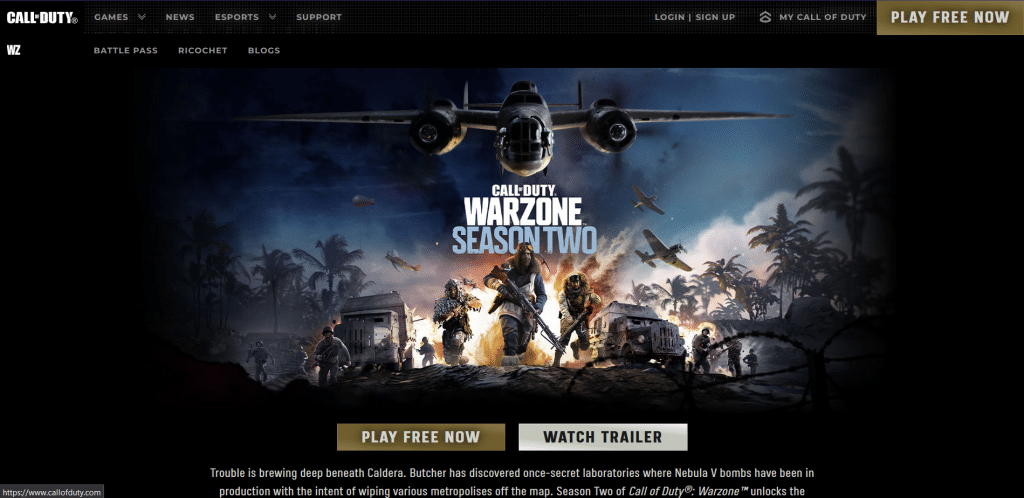 Since its inception, Call of Duty has been one the most beloved online first-person shooters, amassing millions of players and selling millions of copies with every new release.
However, Call of Duty Warzone, released in 2020, added significant changes to the tried and tested formula, foregoing regular team-based deathmatches in favor of the growing battle royal genre.
With some of the tightest first-person shooting mechanics and the production value of a AAA studio, the fact that Call Of Duty Warzone was released as a free-to-play game and continues to be free-to-play means that any fans of this beloved franchise must give their battle royal iteration ago!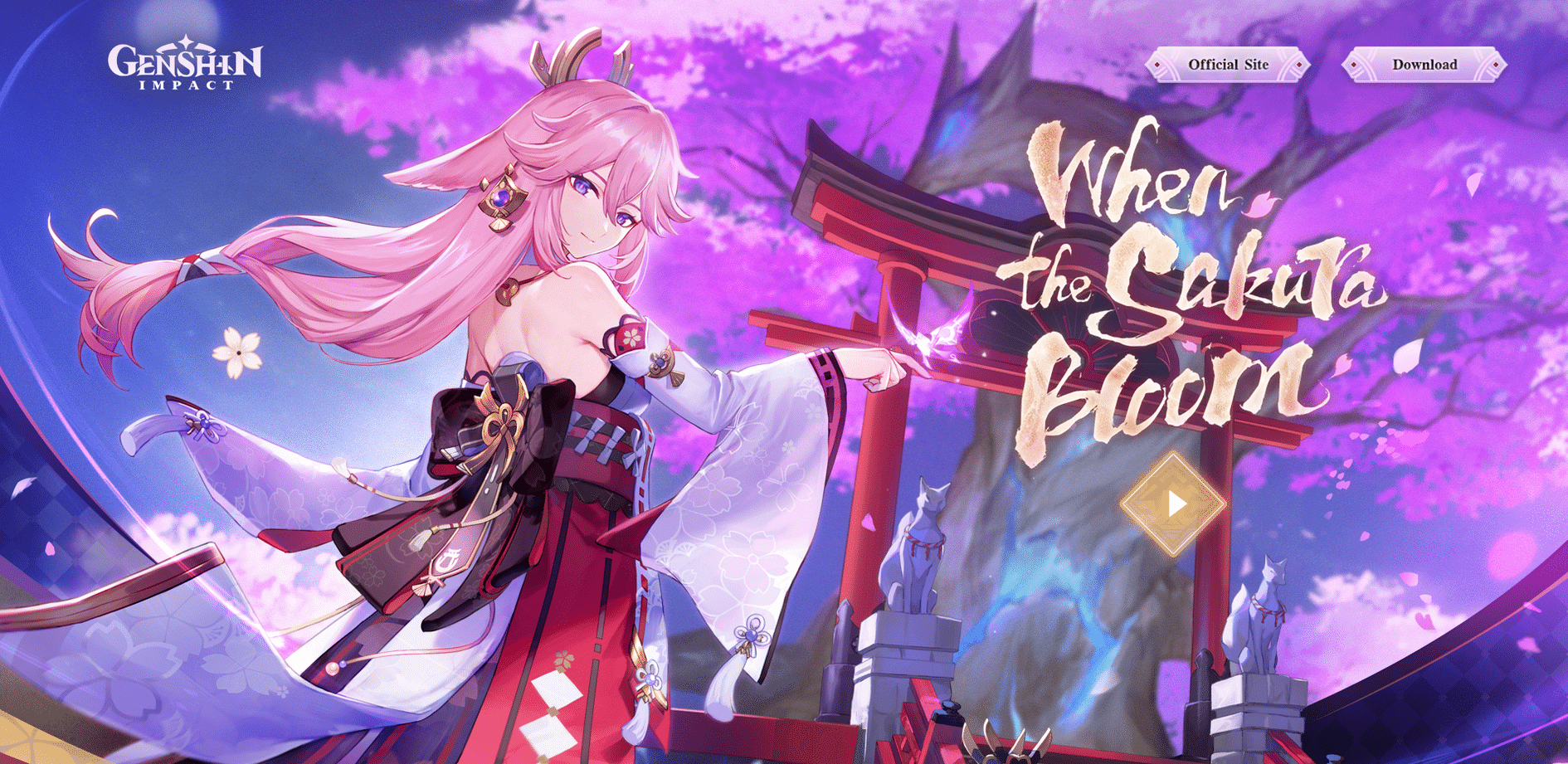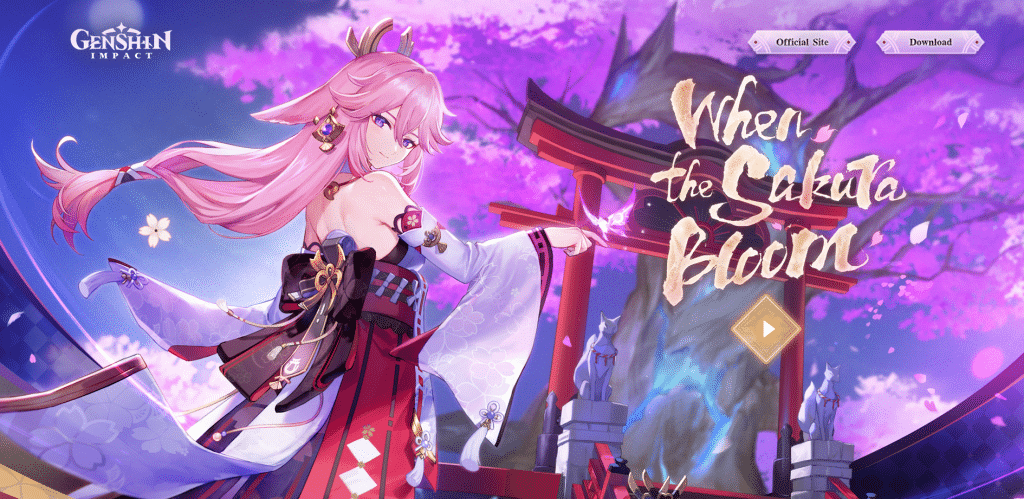 Despite the popularity of gaming in China, particularly competitive online games such as Dota 2, games by Chinese developers have largely failed to find a foothold on a global scale; however, all of this changed with Genshin Impact's release in 2020.
Developed by miHoYo, this online action-based battle system game wears its influences on its sleeve, with stylized anime characters and environments mimicking the very best of JRGs from neighboring Japanese developers.
Coupled with game mechanics pulled straight from Nintendo's revolutionary Legend of Zelda: Breath of the Wild, Genshin Impact remains one of the most unique online experiences on the market today.
While it is yet to be seen whether other Chinese developers of publishers will achieve the global success of Genshin Impact, there's no denying that the influence of Genshin Impact will be felt in years to come!
Related Questions
Do I need my banking details to open a Steam and/or Epic Games Account?
You don't need your banking details to open a Steam and/or Epic Games account, but it is needed for in-game purchases.
Are MMORPGs and MOBAs family friendly?
Although a lot of free MMORPGs and MOBAs are aimed at a teen audience, the majority come with the caveat that this does not take into account player to player actions/conversations during online play.
Why Are Browser Games Made With Flash No Longer Player/Popular?
As of 31 December 2020, Adobe no longer supports Flash Player, nor do popular web browsers such as Google Chrome.