How To Get Free Contact Lenses
Important Note: When you buy through our links, we may earn a commission. As an Amazon Associate we earn from qualifying purchases. Content, pricing, offers and availability are subject to change at any time - more info.
Key Takeaways
Always ask your optometrist for a copy of your prescription as you are entitled to it by law, as you cannot request sample contact lenses without it.
Keep an eye out for online promotions with coupons for free trial contact lenses or buy-one-get-one promotions. Even though it's not an entirely free option, you will still save in the long run.
Use rewards programs like InboxDollars,  Swagbucks, Qmee, where you can earn retail gift cards for the likes of Walmart without much effort.
Invest your time in getting free two-week contact lenses instead of short-lived daily contacts which are simply a waste of time.
Please don't lie to your optometrist to get free contact lenses, as it will tarnish your relationship. 
The FDA classifies contact lenses as medical tools, so don't claim free trial lenses from stores or websites that offer complimentary lenses without a prescription, as you could damage your eyesight in the long run.
Take a chance and liaise directly with reputable contact lens suppliers, as they might be willing to mail you some samples if you can provide a copy of your prescription. 
Although the suppliers might not be running any promotion campaigns, they could be willing to give you a free pair. All you need to do is ask.
While contact lenses are simply outstanding, they can be incredibly expensive. So, it's worth looking at ways in which you can get free contact lenses without having to skimp on their level of quality.
---
Advertisement
---
Although the following excellent suggestions could save you a lot of money, it might take a little work that could be well worth it.
Where To Get Free Contact Lenses
There are several reputable contact lens suppliers that will gladly give you a free trial of quality lenses, and the best part is that all you must do is complete an online form to reap the rewards. It's that easy!
Bausch + Lomb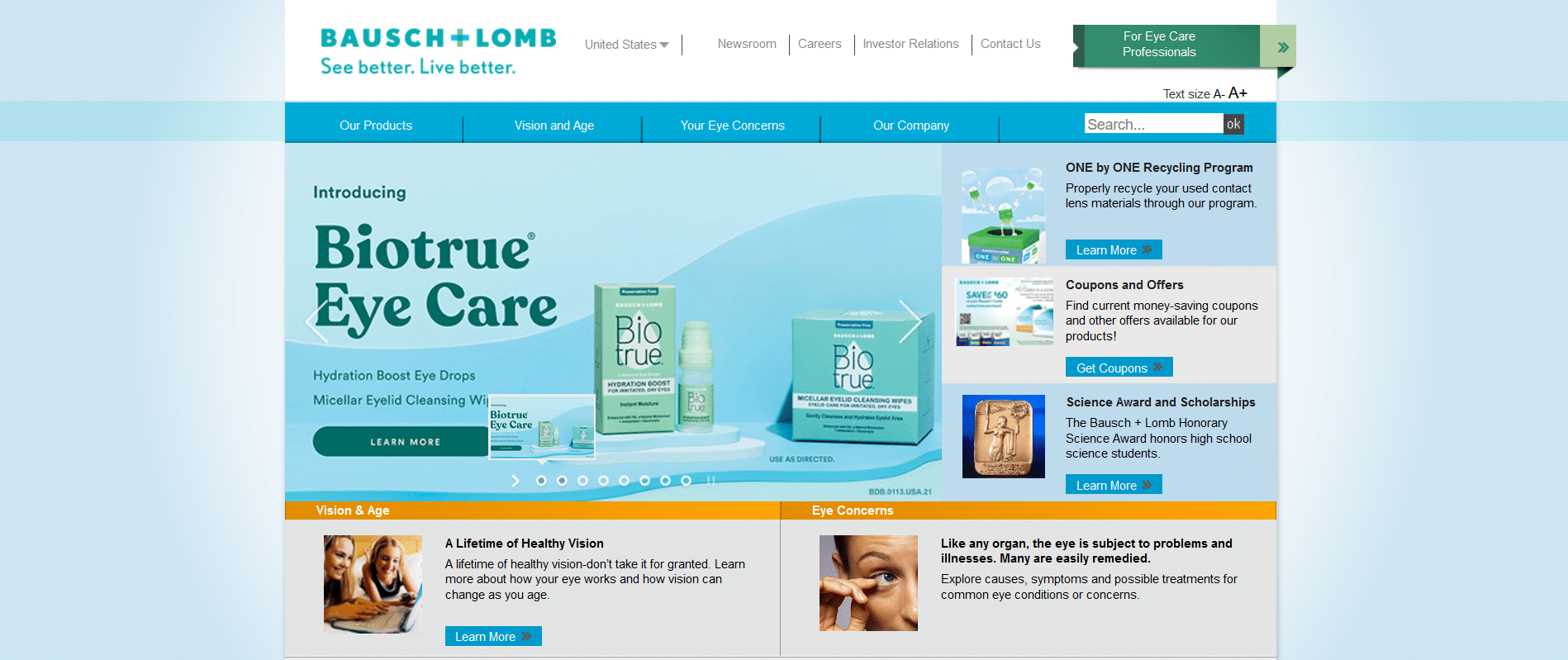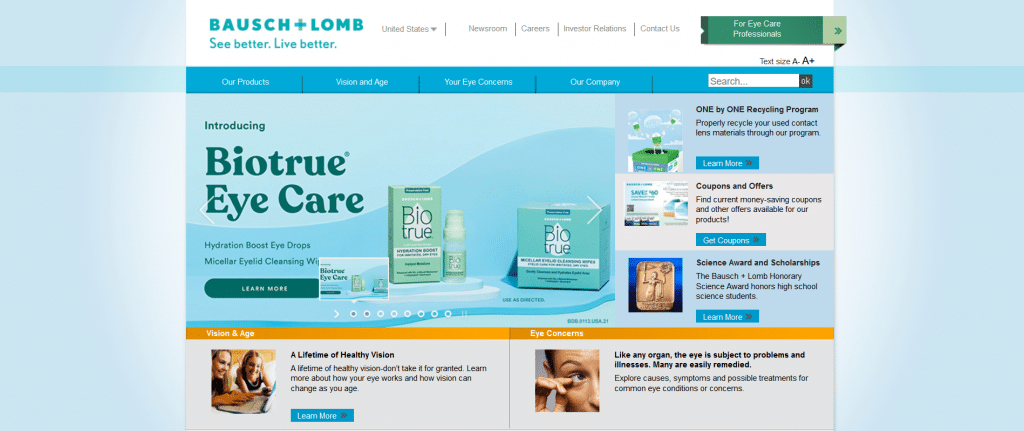 The renowned Bausch + Lomb issues online certificates for complimentary lenses, which you can redeem at your optometrist. But the best part is that they offer PureVision 2 lenses that cater for Astigmatism and Presbyopia impairments.
Bausch + Lomb frequently has daily lenses promotions, although it's only worth it if you can get a week's free supply.
Acuvue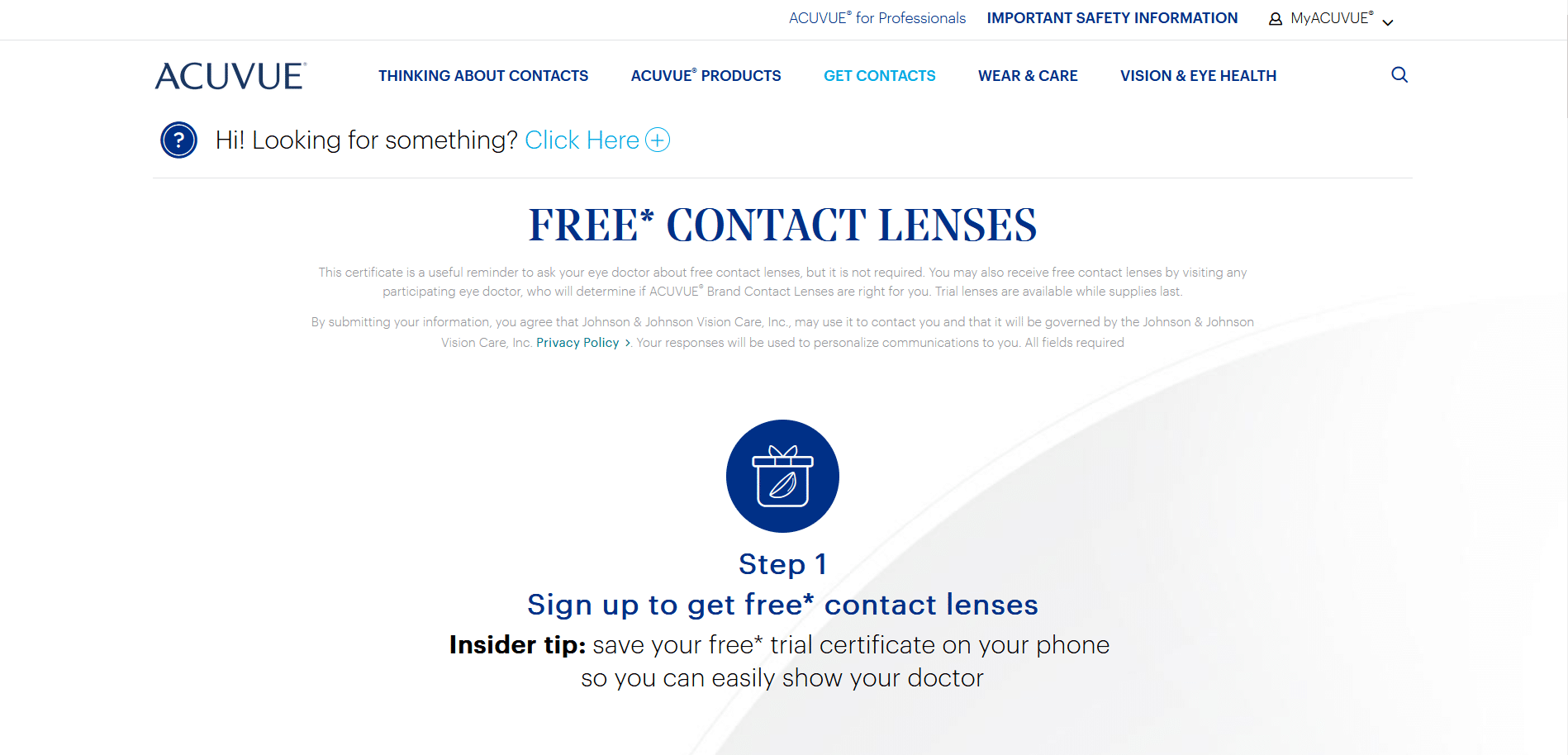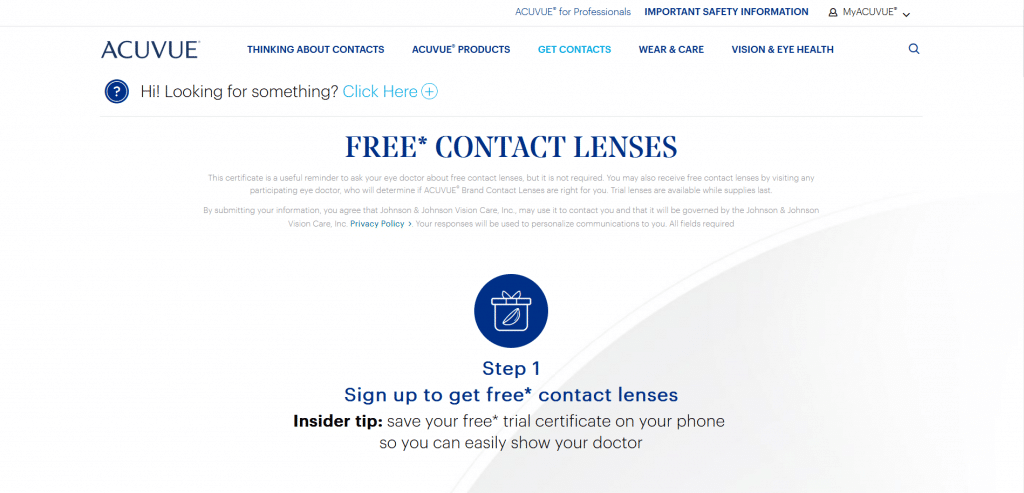 While Acuvue follows the same process as Bausch + Lomb, they are incredibly giving and often have promotions for free trial lenses in return for updating your details online.
Your free contact lenses have the following added advantages: they block UV rays (which is essential for light-sensitive people), are produced with antioxidants (for comfort), and moisture (to combat the dreaded dry-eye).
But the best of all is that they won't shift when you blink, and they provide a multi-focal vision for mature wearers.
CooperVision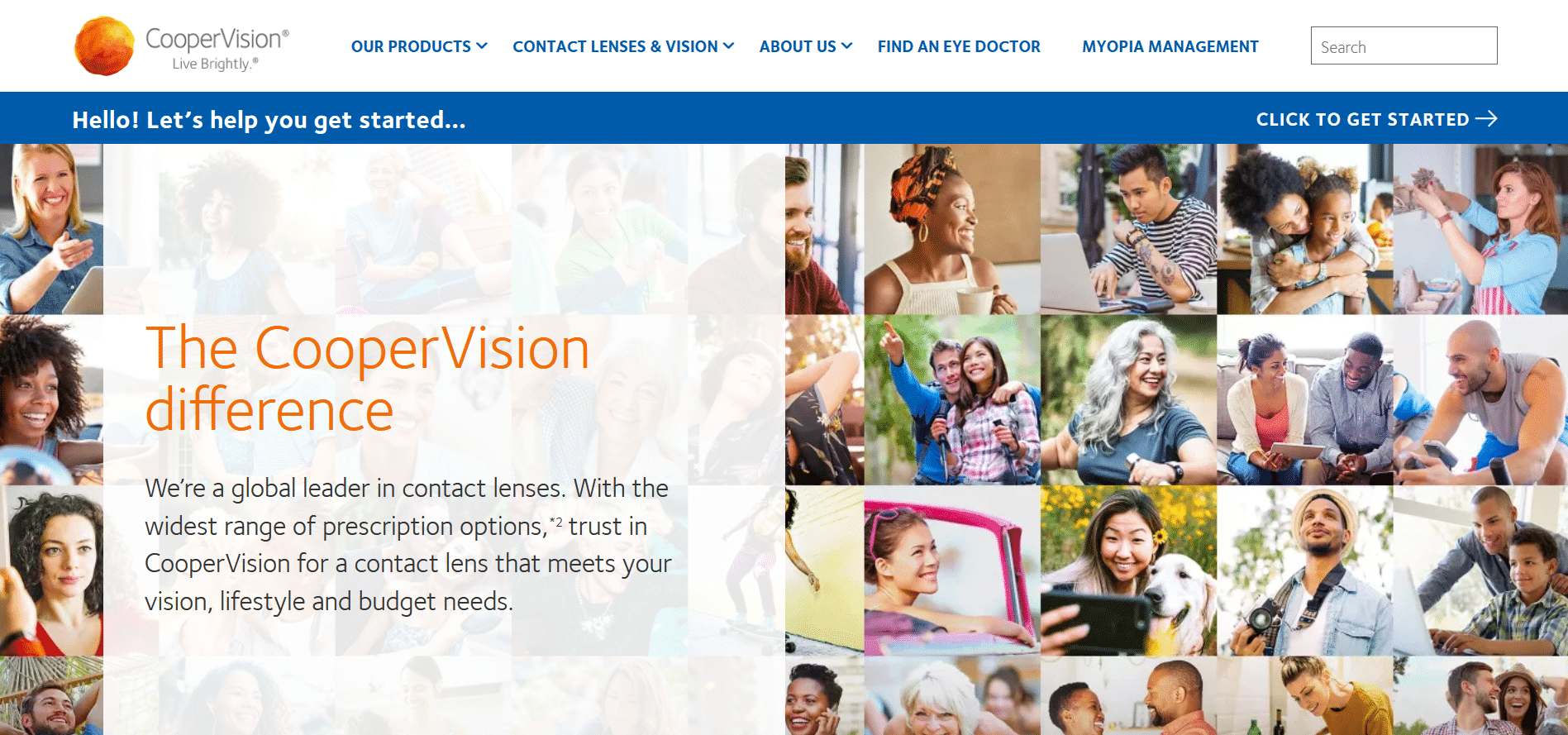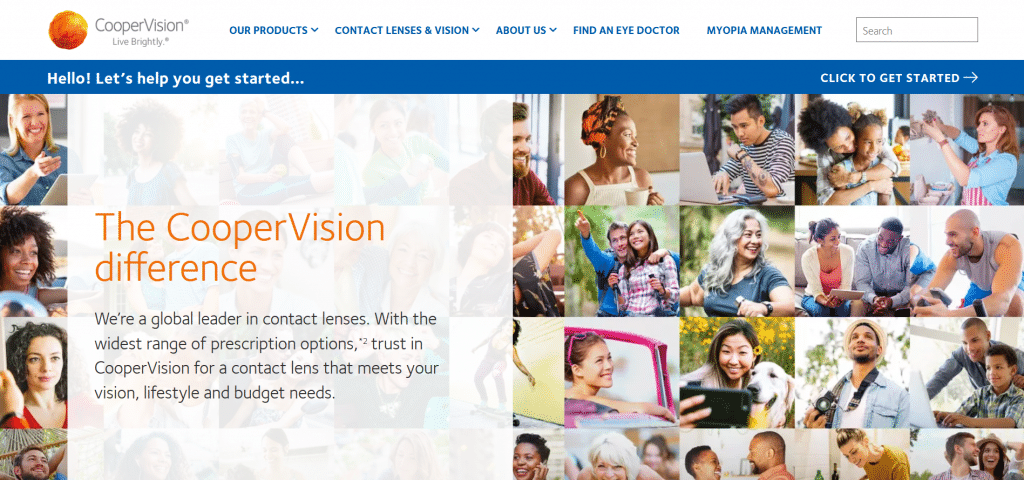 CooperVision is yet another reputable company with a presence in more than 130 countries that issues e-coupons for free contact lens trials.
Unlike certain contact lens manufacturers, their complimentary lensed cater to a wide range of vision impairments ranging from nearsightedness, farsightedness, and presbyopia to astigmatism.
The added benefit is that this company has built a sterling reputation for crafting quality contact lenses, so it's undoubtedly worth supplying your details in return for a world-class product.
Biotrue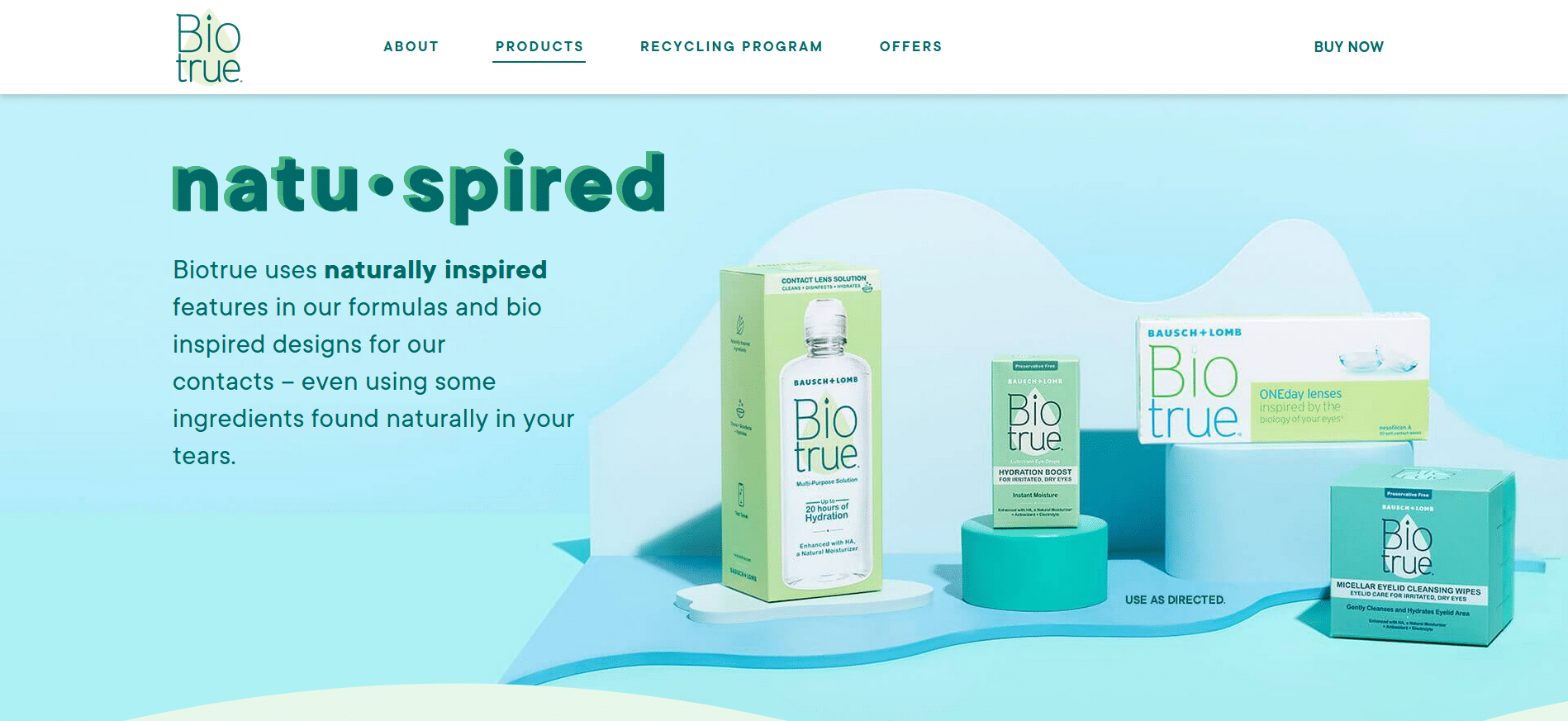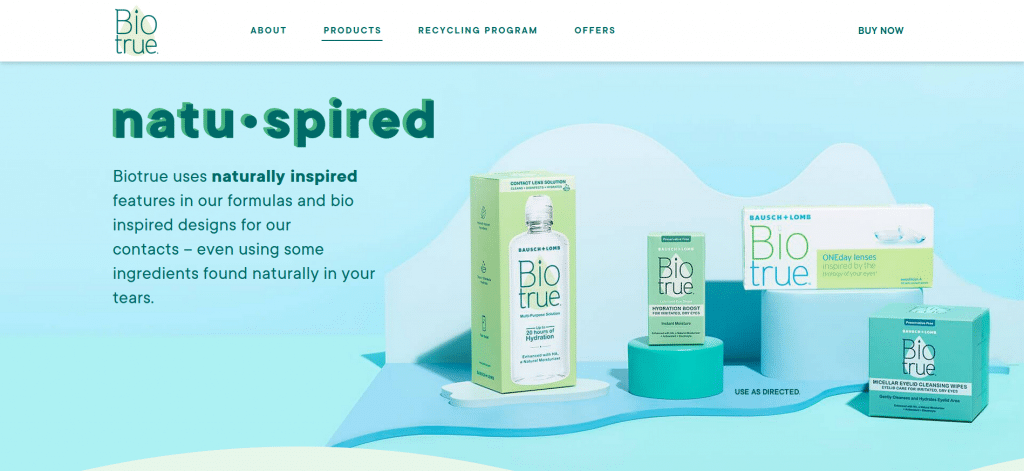 Biotrue contacts, as the name would suggest, are produced from ingredients that are even found in human tears and their bespoke contact lens designs inspired by nature.
So, if you want a pair of free contact lenses that are less synthetic, simply request a coupon on their website, and they will email you a redeemable voucher which you can either have saved on your phone or printed out.
Dailies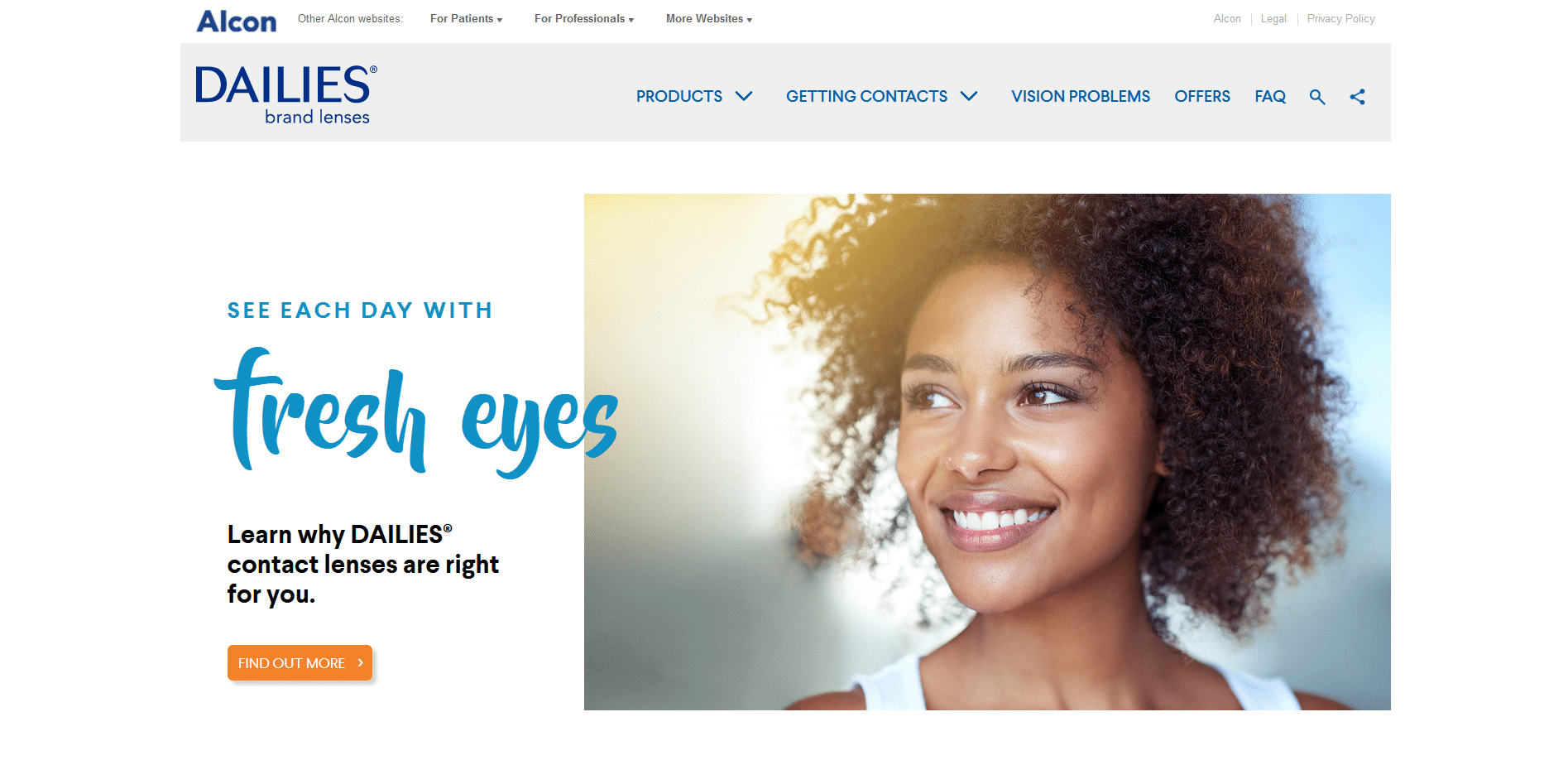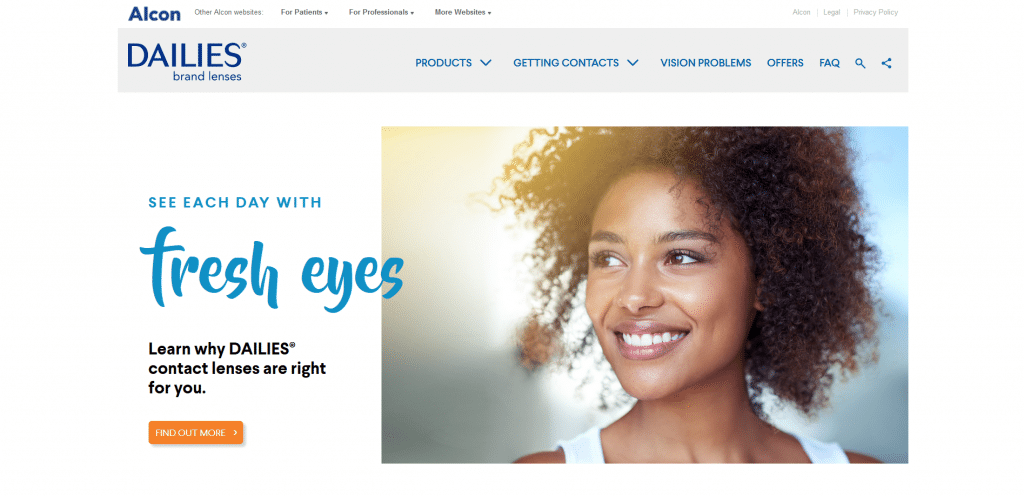 Dailies are unique as they produce water gradient comfortable daily contact lenses that are so light that it feels as if you are not wearing them.
You will be eligible for a free 5-day trial by simply registering your details on their site, and who knows, you might be hooked!
Air Optix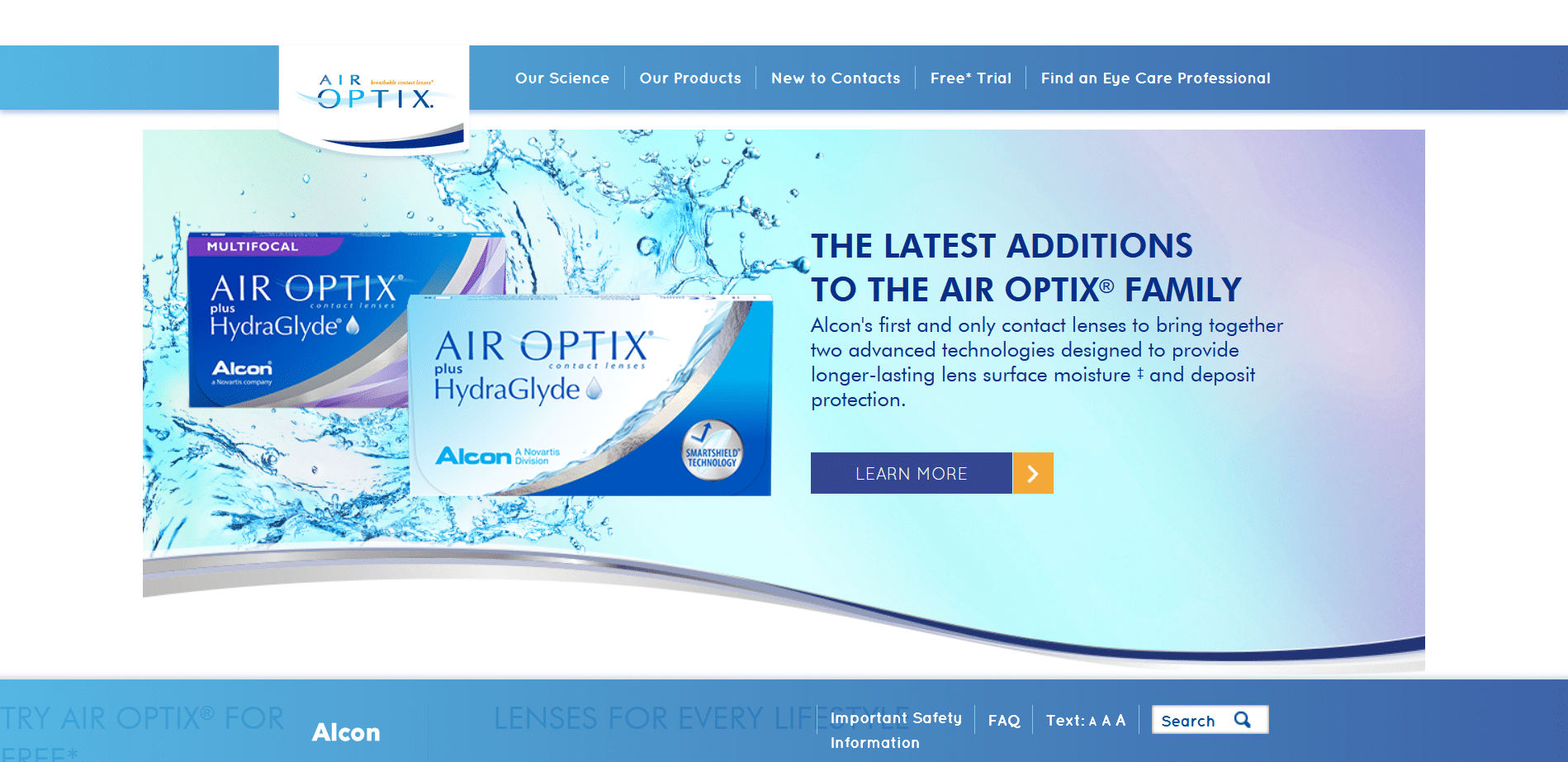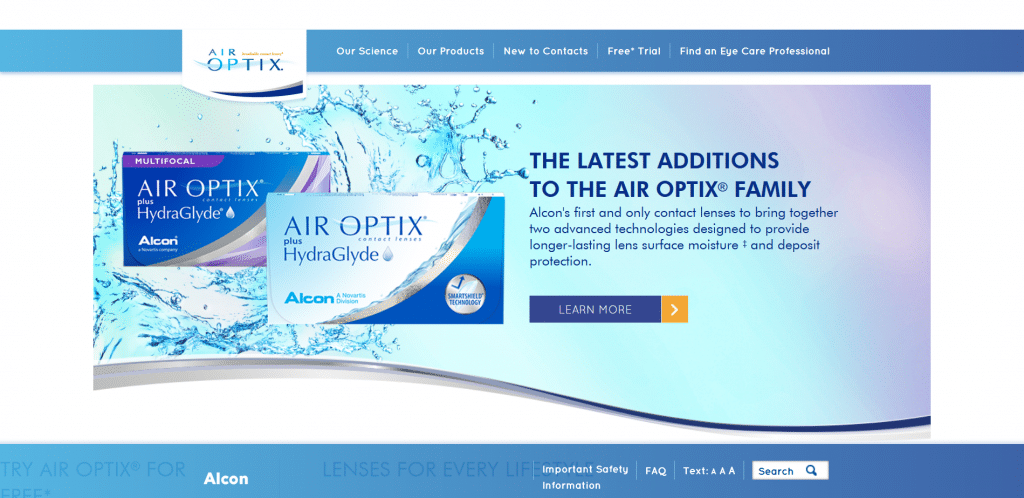 Air Optix, produced by Ciba Vision, is yet another sterling brand to consider if you are looking for breathable soft contact lenses, as their lenses are designed to counteract deposits that generally attach to contact lenses.
Moreover, you can use them as disposables or for approximately six nights by simply completing their EyeFile form, and you're good to go.
Related Questions
If you didn't manage to bag some free contact lenses by chance, there are several excellent options to do so that will cost you next to nothing, compared to paying the total retail price.
Alternatively, read on to see why your trusty optometrist would be more than happy to give you some trial lenses and how you can reinvent your look with a free pair of bespoke colored lenses that will still enable you to see.
So, here are the best bargain buys, including other helpful tips and tricks to path your way to cost-effective, quality eye care.
So, What Are My Best Options To Get Cheap Contact Lenses?
For only $1, you can get a box of Hubble contacts which contains a mind-blowing 15 contact lens pairs – now that's a great deal! 
Other great subscription-based sites include Waldo, where you can get ten sets for only $2.95 or 10 pairs at either Aveo Vision or Sight Supply for a mere $5 shipping fee. Just cancel your subscription service before the trial period expires.
Although Scout by Warby Parker charges $5 for a 6-day contact lens trial, you will be eligible for a $5 discount promo code towards purchasing new contact lenses, a pair of sunglasses, other cool eye-wear accessories. 
How Can I Get Free Trial Contact Lenses From My Optometrist?
Your optometrist should be happy to give you a free pair of trial lenses if you are not in the habit of constantly asking for them. Reasonable requests include swopping from daily to two-week lenses or the need for more durable contacts.
Where Can I Get Free Colored Prescription Contact Lenses?
You can access a free pair of colored contacts by logging in on the ALCON EyeFile register; it's as simple as that. Alternatively, ask your optician for a trial pair – your options are endless!