How To Get Free Amazon Gift Cards
Important Note: When you buy through our links, we may earn a commission. As an Amazon Associate we earn from qualifying purchases. Content, pricing, offers and availability are subject to change at any time - more info.
Key Takeaways
Using sites or apps that like to incentivize users with digital cash is the simplest method to start collecting free Amazon gift cards.

Swagbucks and MyPoints are popular options for anyone looking to get their hands on free Amazon gift cards. Furthermore, Survey Junkie has the same rewards system, and you can access it via its app or its website if you don't want to clog up your mobile device with too many apps.

Content writers can share their views on Amazon products and earn either a percentage of the sale or receive Amazon gift cards in return when readers access links to amazon through their blog. For content writers, it is possible to do this by joining through the Amazon associates platform.

Amazon offers opportunities for their buys to earn free gift cards simply by making purchases to their store using an Amazon Visa card, purchasing with actual Amazon gift cards, or trading in unwanted goods with the Amazon Trade-in program.
Amazon Gift Cards ("GCs") is a digitally delivered gift of unrestricted freedom. GCs have no expiration date and may be used to purchase millions of things on Amazon and its linked websites. That said, there are various ways to receive free Amazon gift cards, whether you're searching for free books, music, gadgets, or more. In light of that, what are some of the best ways to get free Amazon gift cards?
---
Advertisement
---
The next best thing to cash is an Amazon gift card. The good news is, a gift card from Amazon is often easier to get than cash. Just a little extra time or some savvy strategies are all you need to rack up points or credits that can be converted to a gift card. And we've got the best ways to do that.
Methods To Get Free Amazon Gift Cards
These methods are completely legitimate methods for obtaining free Amazon gift cards. Furthermore, they are also a means to access other free gift cards from various retailers.
Companies frequently utilize these incentives to entice consumers to accomplish tiny tasks. For example, you may get free gift cards by doing online surveys, playing games, or doing your regular shopping. In exchange, these businesses receive information on customer behavior or, in certain circumstances, a part of the money you spend with specific stores.
So, while you'll still have to do something to get these free Amazon gift card coupons, each of these actions will only take a few minutes of your time. That said, starting with ways to earn free goodies with surveys, here are the best ways to go about it.
Participate In Paid Surveys
You won't become rich conducting paid online surveys — there are far better methods to make money online — but if you can't find a better choice, you can utilize them to earn free Amazon gift card coupons in your leisure time.
To get the gift cards, you'll need to sign up for a free account on each of the sites listed below. Some websites provide new members with sign-up incentives that may be exchanged for Amazon gift card vouchers.
Make careful to complete your profile and answer the qualifying questions as accurately as possible for each site you utilize. That way, you'll be matched with surveys that are relevant to you, and you'll waste less time filling out pre-survey questions only to be excluded. That said, the following are some of the best sites and apps to achieve this: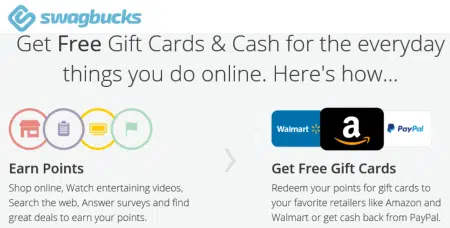 Swagbucks is an online rewards program where users may earn points by doing paid surveys, viewing videos, purchasing online, utilizing the Swagbucks search engine, and playing games, among other things. You earn points called Swagbucks or SBs for each job you complete.
Shop online, view videos, take surveys, browse the web… Those and other online "tasks" earn points which can be converted to cash or gift cards — including Amazon's. A few warnings: members complain about the glitchy site, slow payments and most absolutely hate the surveys. But others are quite happy to watch videos or perform the daily/weekly tasks and goals to make $5-$10 a month. To help you get started, you get bonus points for signing up.
You may payout for a free $3 Amazon gift card after earning 300 Swagbucks, or you can earn additional points to cash out for a higher amount. Swagbucks also provides gift cards to Target, Starbucks, Walmart, and a slew of other large merchants and the option of exchanging points for PayPal cash. To encourage customers to download their app and use the site, they even give a $10 sign-up incentive.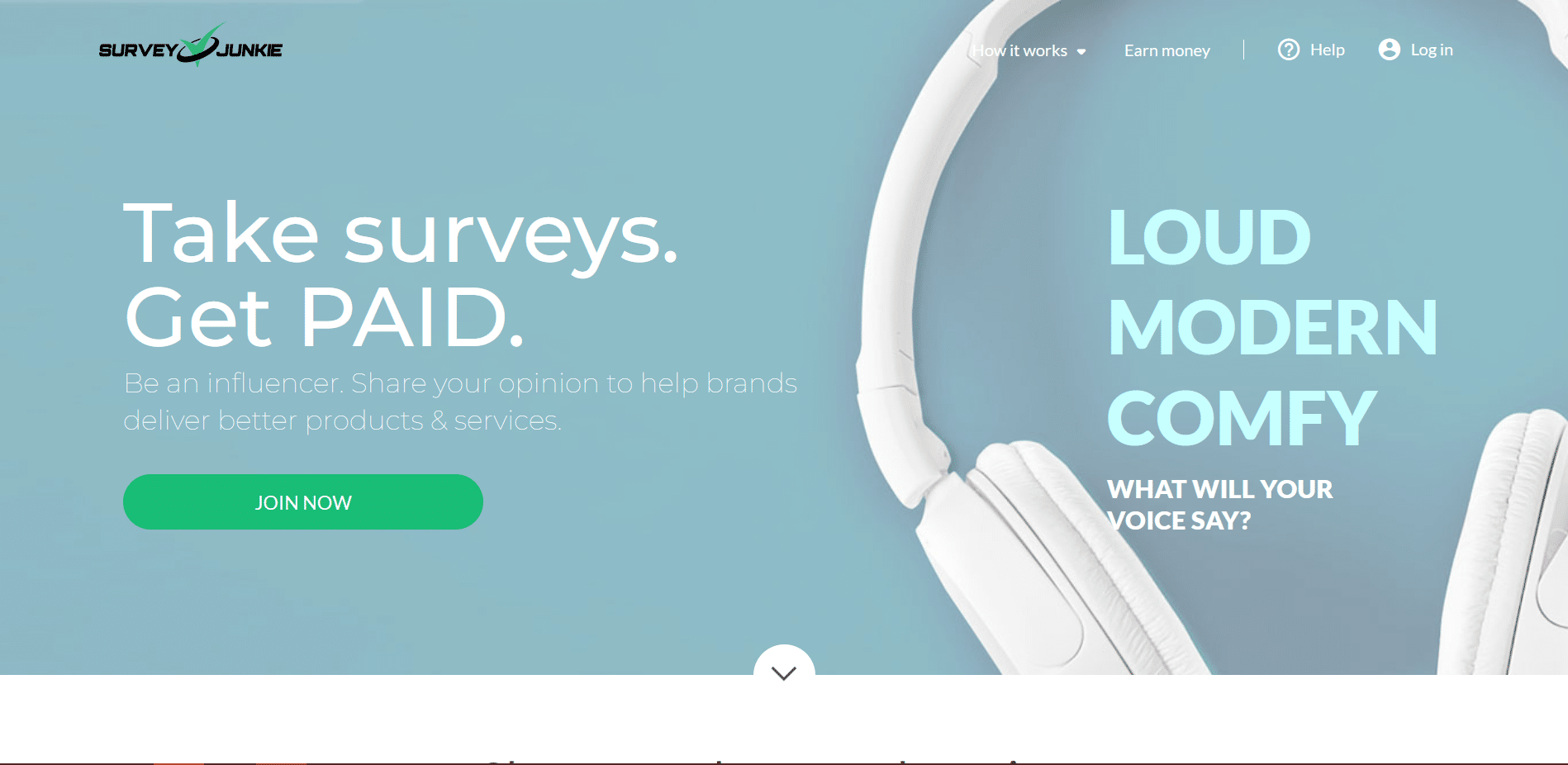 Over 10 million members of the Survey Junkie community earn Amazon gift cards and other incentives for answering online surveys. Unlike some survey sites that reward users for completing various tasks, this one is purely focused on surveys.
Each survey is given a point value and a time estimate for completion. You may cash out and receive your Amazon gift card code as soon as you earn 1,000 points, which is equal to $10. There is no need to wait. You may earn gift cards to businesses like Groupon, iTunes, Sephora, and Target, as well as a payout via PayPal, in addition to Amazon.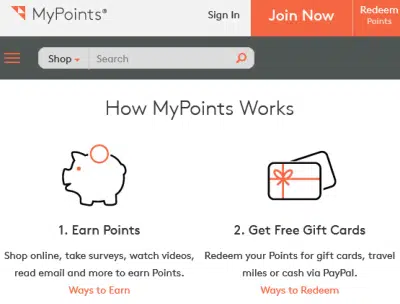 Similar to Swagbucks, My Points has even more ways to earn points both online and offline. Plus, you get (usually) 10 points for printing and using My Points coupons when you shop. The site has gotten stricter with members in order to protect against fraud, so you'll see complaints online about members being blocked from certain activities. But if you play by the rules and you're an extreme couponer, you can rack up the points and trade them in for Amazon gift cards.
Prodege, LLC, the same corporation that runs Swagbucks, owns MyPoints. You may earn points as a member by viewing videos, shopping online, buying a Groupon, and participating in surveys. MyPoints is now providing a $10 sign-up bonus to new members, and you can redeem your extra points for a free Amazon or Visa gift card.
Members who sign up to get bargains through email are also rewarded through the BonusMail program. You may often earn points simply by clicking the link in the email without purchasing. You may then exchange your points for Amazon, Best Buy, or another retailer's gift cards or payout using PayPal.
By Playing Mobile Games On Your Device
Online surveys aren't the only method to earn Amazon gift cards; other apps allow you to earn points by playing games. These apps provide you with points that you can use for cash or gift cards to your favorite spots, including Amazon. That said, the following are apps are popular choices amongst many users:
Google Play Rating: 4.2 of 5 stars ⭐⭐⭐⭐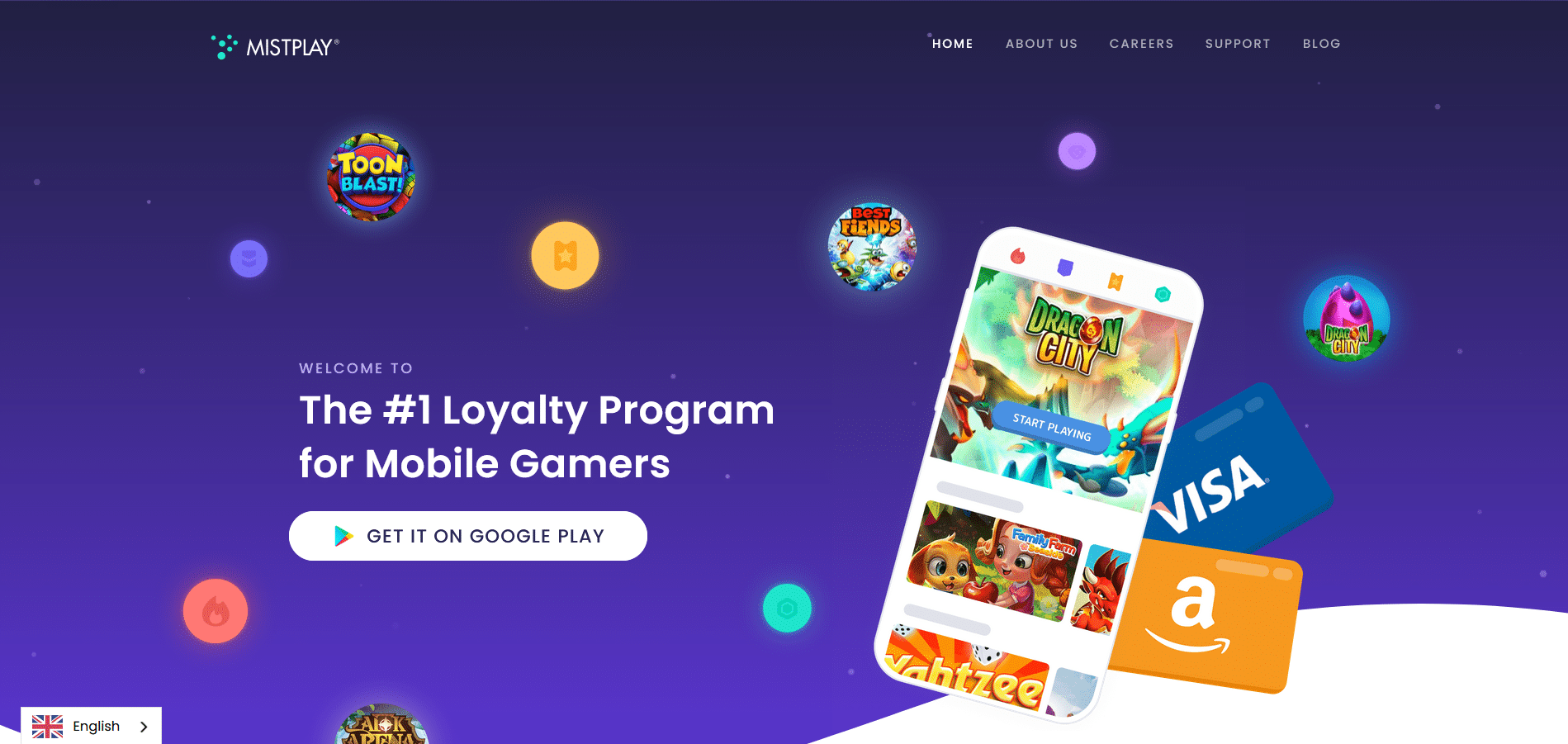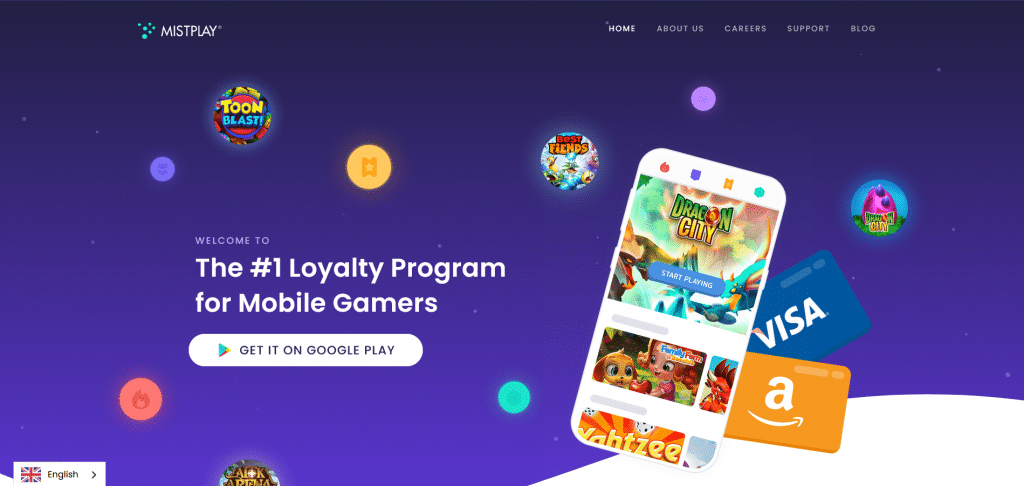 Mistplay, which is only available for Android users, is a gaming loyalty network that allows you to earn prizes that can be redeemed for gift cards to sites like Amazon, iTunes, and video-game stores. You may obtain those points, also known as units and jewels, by playing mobile games and making in-game purchases. Finally, the amount of points required to redeem a gift card varies per shop.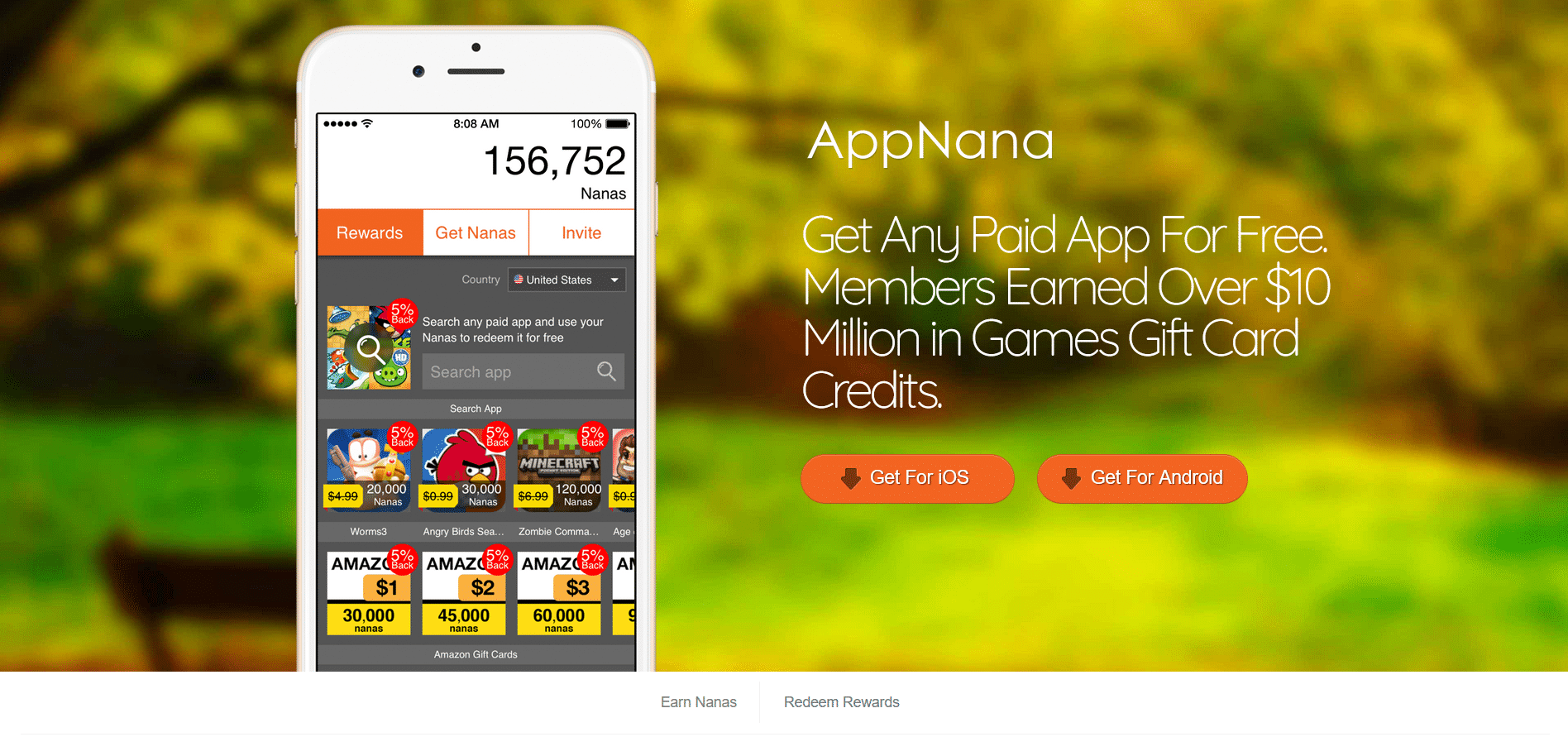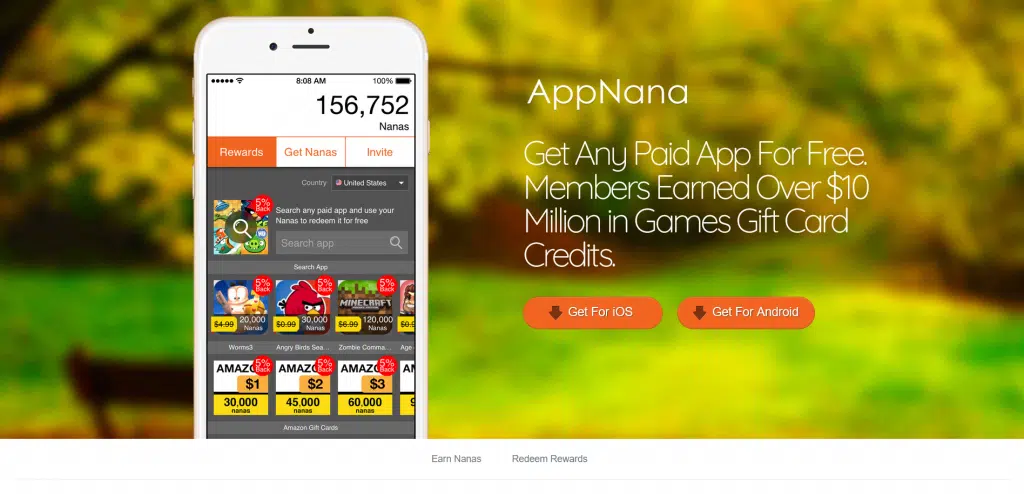 AppNana's philosophy is to reward its users for installing applications and performing tiny tasks.
Points are known as "nanas" and can be gained for doing things like signing in every day, installing a gaming app and reaching a particular level, watching movies and advertising, downloading an app, and keeping it open for a specific length of time, among other things. You may exchange your nanas for gift cards or cash them out using PayPal.
Using Bing As Your Search Engine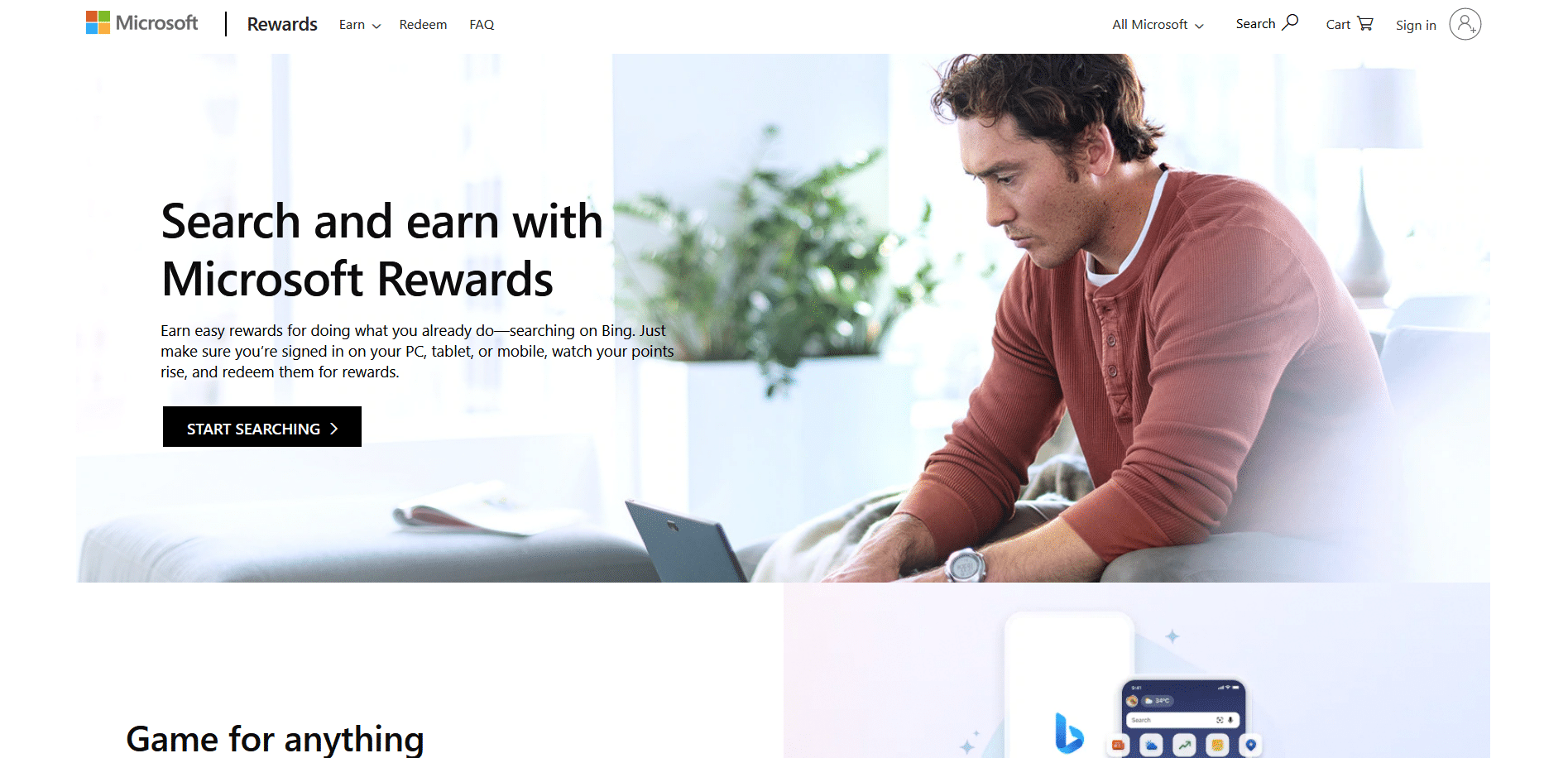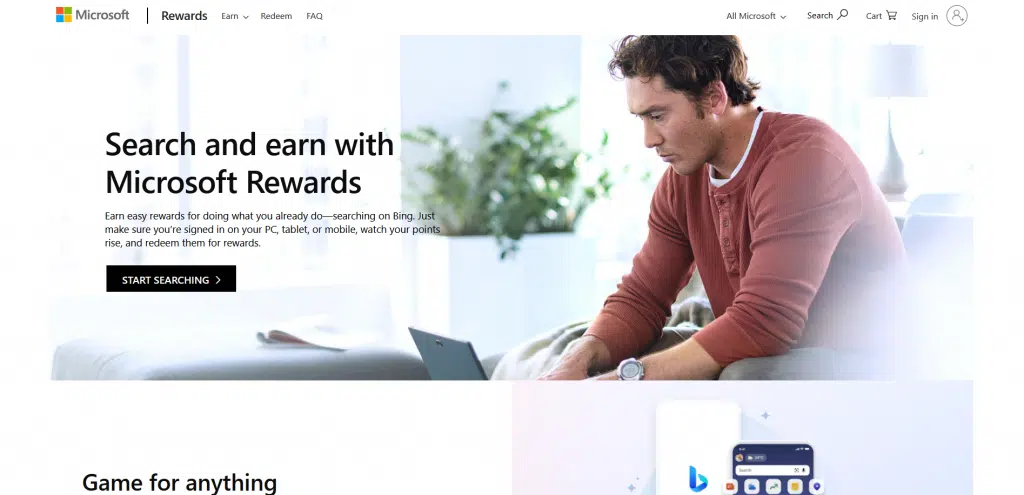 Most people prefer to use Google to search the internet, but Bing and Microsoft provide a bit extra incentive with the Bing rewards program. As a result, this database allows you to earn points for each Bing search you conduct.
You may earn even more points by using Bing on the Microsoft Edge browser and converting them into a gift card. It takes some time to accrue enough points for a gift card, but if you're frequently online, why not?
Earn Amazon GCs By Buying Groceries
Everybody does their grocery shopping from time to time; whether it's from you, your family, or friends, some apps only require you to scan the receipt. Even if you don't do much online shopping, you may use these apps to obtain free Amazon gift cards for your supermarket purchases.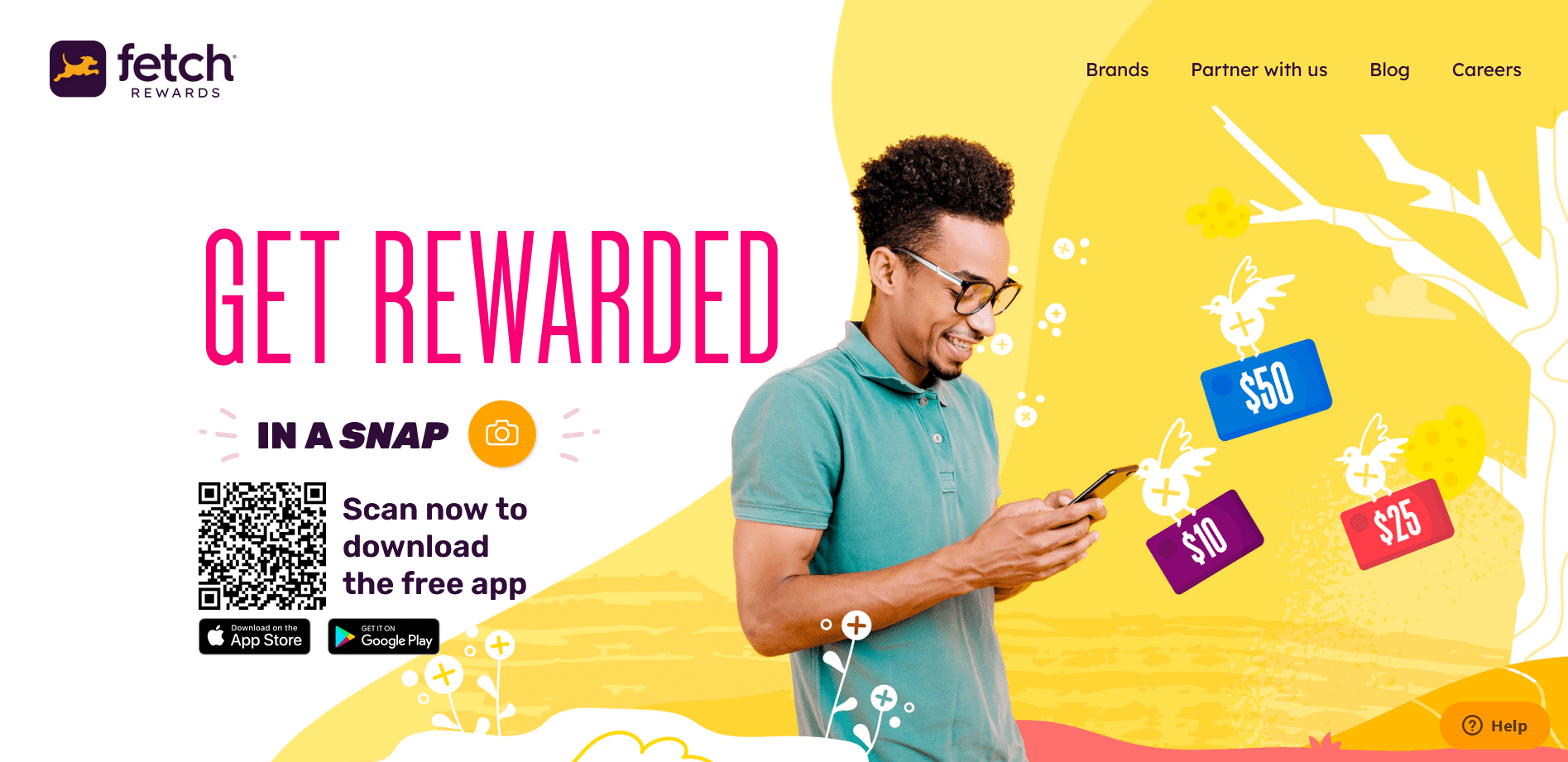 You may earn Amazon gift cards with Fetch Rewards if you buy groceries every week. The Fetch Rewards app brings everyday savings to your life with a quick and easy mobile app that pays you for the purchases you currently make.
Snap a quick picture of any grocery, hardware, pharmacy, or restaurant receipt with Fetch Rewards, and they'll credit your account with points redeemable for hundreds of popular items in seconds. You will receive points for each receipt or e-Receipt that you scan with the app.
Unlike cash back and rebate apps, which need you to unlock coupons before going grocery shopping or dining out, Fetch Rewards offers discounts every time you buy a qualified product or eat at a participating restaurant, ensuring that you never miss out on savings.
Fetch matches your purchases with food and beverage companies that have joined together with the Fetch Rewards program. Most non-grocery receipts can be scanned and redeemed for a small number of points. You may start redeeming your points for gift cards with a $3 balance.
You may submit any receipt from a supermarket, restaurant, or store up to 14 days after the purchase date on the receipt and still receive all of your points. If you, your family, or your friends are frequent customers and don't mind you scanning their receipts with Fetch Rewards, you'll be able to earn the Amazon gift cards you're looking for in no time.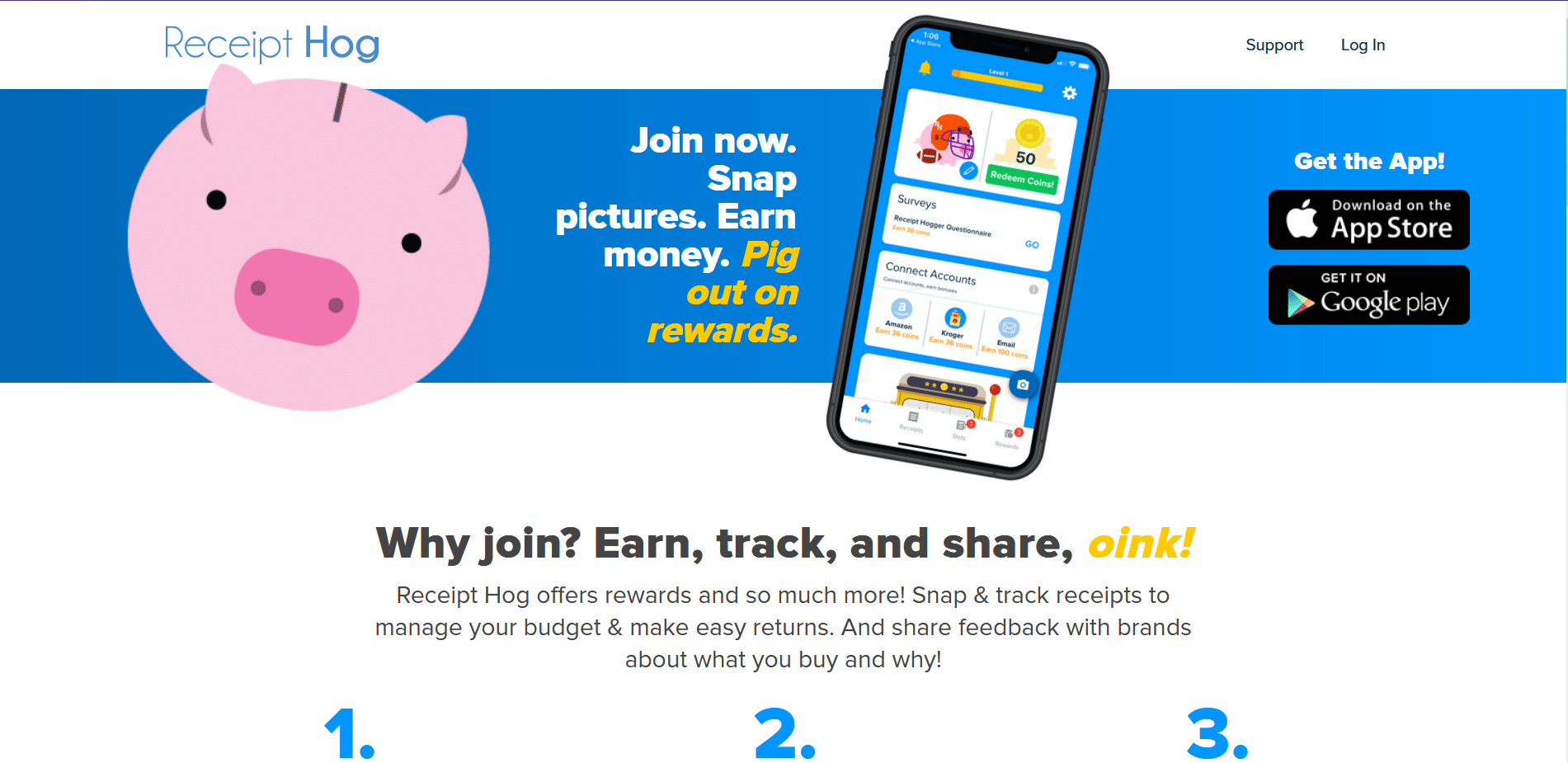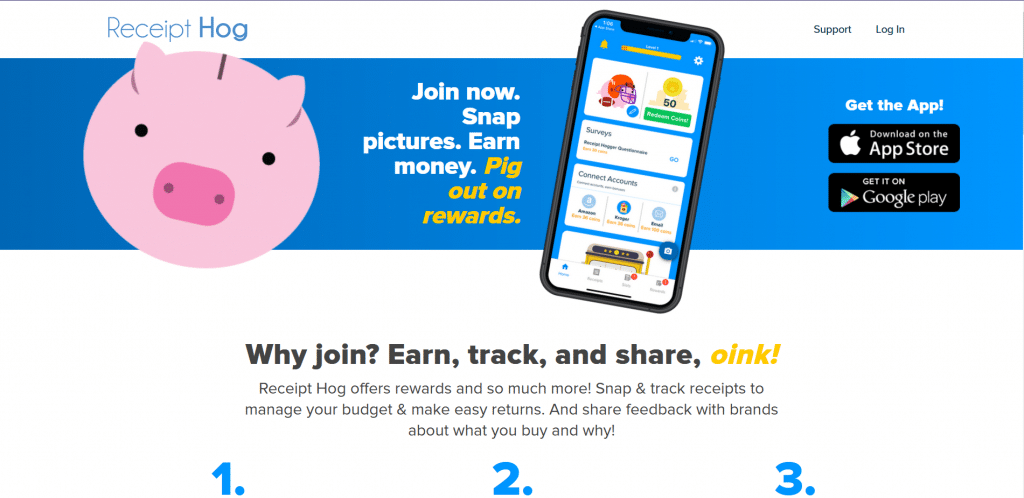 Take images of your shopping receipts and upload them to the Receipt Hog app to get prizes. Receipt Hog will swap your shopping data for one of two rewards: coins or spins, regardless of where you shop at or what you buy.
You may use your coins to get free Amazon gift cards, cash, or magazine subscriptions. Spins let you play the Hog Slots for additional opportunities to earn coins. You may also earn money by doing surveys. Receipt Hog has limited spots available, and there is occasionally a queue to participate. You may download the app and sign up to be notified when the program reopens.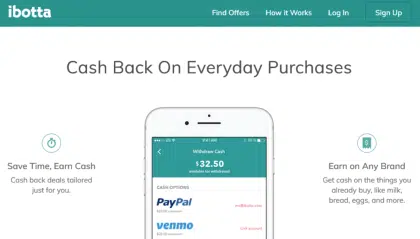 Before you go shopping, download this app, browse through and select the cashback offers, then scan your receipt to earn points that can be redeemed for cash or gift cards, including Amazon's. The best thing about Ibotta is that the app covers the stores you visit regularly — grocery stores, drugstores, convenience stores and some big-name retailers like Target, Best Buy and Home Depot.
Ibotta began as a grocery cashback app, but it has now extended to include other stores such as Walgreens, Apple, BarkBox, and even Amazon. With Ibotta, you may earn incentives in a variety of ways. First, you may go through the app's offers. When you find one that appeals to you, click to add it to your offers list.
You may be required to execute a basic task, such as answering a poll question or watching a movie. After you complete purchasing, submit your receipt, and Ibotta will credit your account with the rewards within 24 hours.
If you'd rather not scan your receipts, attach your shop loyalty card to receive benefits automatically. You may also earn rewards on your purchases by shopping online or using the Ibotta app.
When you hit $20, you may cash out using PayPal or Venmo, or you can swap your profits for a free gift card to Amazon, Target, Uber, or any of the other 300+ partner businesses. If you've been thinking about acquiring an Amazon Prime Membership, Ibotta will offer you a $20 Amazon gift card if you buy it through the business.
Earn By Sharing Your Recommendations
Are you a content writer? To earn Amazon gift cards, start a blog and join Amazon Associates. You may use Amazon Associates to publish affiliate links in your content. If someone purchases a product from the link you provided on your blog, you can receive a part of the transaction in the form of cash or an Amazon gift card.
Because this technique requires some work on your side, the gift cards may not appear to be "free," but if you want to blog (or already do), you should join up for the program. You might make a lot of money if you have a lot of readers or if you have a popular post.
Shopping Apps Can Earn You Amazon GCs
If you don't have time to conduct surveys or play games, you may still obtain free Amazon gift cards by doing something you regularly do: shopping online.
Apps like Shopkick, available for Android and iOS users, provide users with eight different methods to earn "kicks" or prizes. For example, you may get kicks simply by walking into certain businesses, and you can earn even more kicks by scanning barcodes of particular goods at those stores. Finally, users may also swap their earned "kicks" for Amazon gift cards.
Another alternative would be the Drop app, which could also be found on Android and iOS app stores. Users earn points with Drop when they buy using the app or a connected debit or credit card. When you download the free app, you may pick which retailers you wish to earn cashback. Starbucks, Target, Sephora, and other large businesses are among the options.
The Drop app gives you points for every dollar spent when you purchase at one of your favorite sites. You'll also get 5,000 points for referring your first ten friends to the app. A thousand points are worth $1. You may cash out for a gift card to Amazon, Uber, Lululemon, American Airlines, and more after you reach 5,000 points.
Get Gift Cards Directly From Amazon
Using Amazon gift cards, you may acquire free Amazon gift cards. It may appear perplexing at first, but here's how it works.
If you load $100 or more onto an existing gift card, Amazon will give you an additional $5. You not only recycle a card that would otherwise be thrown away, but you also get a little something more in return. It is also a fantastic giving idea.
Spend $100 on a buddy, and you'll get a few more dollars. Although the conversion rate isn't the finest, it is a gift card, so that you may find this choice appealing depending on your circumstances.
Other Ways
If you've got merchandise that's sold on Amazon that you want to sell, search for it and look for the "trade-in" offer (usually on the right under the "add to card" button). Or, go to their Trade -In Program page to browse categories and products available for trade-in. (If you bought them on Amazon, they'll list your eligible items!) The trade-in prices aren't the highest, but they're fair. Plus, Amazon makes it easy by paying for postage and providing tracking so you can see when it's received and what your payment is.
The Amazon Trade-In Program is a simple method to earn free Amazon gift cards. This service allows you to trade in unwanted items for Amazon gift cards.
Tablets, cellphones, headphones, Bluetooth speakers, textbooks, gaming consoles, and more are among the hundreds of eligible devices in the trade-in program. This application is both free and simple to use. Search the trade-in shop to see if the item you wish to trade-in is eligible for the program.
Trade-ins must "match the exact version indicated in the Trade-In search results or on the product page on Amazon.com," according to Amazon. You're ready to earn some free Amazon gift cards if it qualifies.
An hour or so a day can put a few to several bucks in your pocket – or your Amazon Payments Account to be exact – that can be exchanged for Amazon gift cards that will be credited to your Amazon account. Many of the tasks are low paying and involve data collection, editing or categorizing but there are higher paid tasks you can access if you take qualification tests and/or your work quality is high. If you're interested, here's a good guide for mturk newbies from mturk fanatics at reddit.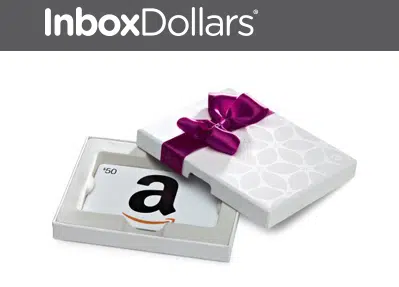 There is a slew of different ways to get free Amazon.com gift cards from InboxDollars. This is a well known classic website that has always cashed out in Amazon gift cards. The activities vary from surveys to watching videos and they are always making it interesting with new activities. This company has been around for years so you don't need to worry about them disappearing overnight like some other survey sites have in the past. Give them a shot now!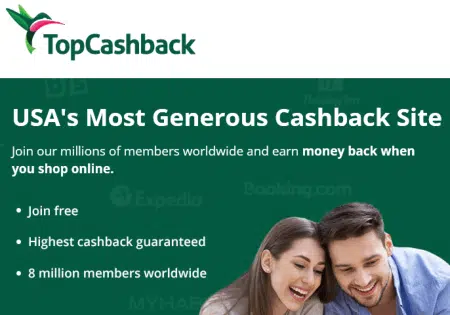 There are plenty more online shopping sites that give you points for purchases (and offer sign up bonuses!). But these two sites, TopCashback and Be Frugal, will tack on an extra 3% to your points when you select Amazon gift cards for your reward. If you're wondering about Ebates, Amazon is currently not on their bonus points list but check each quarter as the bonus retailers vary each time.
Amazon Gift Card Promotions

Turns out that Amazon likes to give away their own gift cards and they offer several ways to get one during the year. Keep in mind that the gift card amounts are applied to your Amazon account. You can't print them for gifts or trade them in for cash. Check for offers while you're logged in – like a recent $10 bonus for reloading an Amazon gift card. Plus, Amazon occasionally have offers where you login via their mobile app, or buy something on Alexa to get gift cards.
One way to be alerted to Amazon Gift Card Promotions is by subscribing to the YoFreeSamples newsletter. But if you are looking for ways to save on Amazon purchases right now, try the Amazon Promo Codes list here.
There are various ways that may be short lived to get free Amazon gift cards as well. Many times companies may offer them for taking a survey, joining a focus group, joining a cashback site like TopCashback (which also gives a bonus for Amazon gift cards) or as a special promotion. See the latest promotions that may net you a free gift card below.
This list was updated 4/24/20 to remove verydice which isn't as good anymore and was replaced with InboxDollars a classic website.