How To Find Places With The Cheapest Eye Exams Near You
Important Note: When you buy through our links, we may earn a commission. As an Amazon Associate we earn from qualifying purchases. Content, pricing, offers and availability are subject to change at any time - more info.
Cheap Eye Exam Takeaways
Can people get cheap eye exams?
Yes, you can. Do two things. First, call local eye docs and get their insured and uninsured exam prices. Then call every local Walmart, Sam's, Target, and Costco. Check online for your local America's Best and 1-800-CONTACTS. Compare all prices and pick the cheapest one.
What is a "cheap" eye exam?
Cheap in this category means under $100. Note that prices vary widely among providers and between "with insurance" and without insurance pricing. If you can snag a full-service, in-person eye exam for around $80, you've done well.
What's the deal with online eye exams?
Some places offer online eye exams, but there are two catches. First, the only provider who has them is 1-800-CONTACTS, and even though the price is super-low ($20), the deal is only valid if you renew your contact lens prescription with them. Second, online exams are accurate but do not include the standard health check for diseases like macular degeneration and other eye problems. They only test your vision. So, by definition, an online eye exam is not really a full-scale, medical eye exam, which is what the American Optometric Association recommends for adults once per year.
"Cheap" is a relative term, so keep that in mind when you look for cheap eye exams. But the truth is that there are plenty of places out there where anyone can get inexpensive eye examinations. In most cases, you should expect to pay between $50 and $100 for a full-service, in-person exam.
---
Advertisement
---
Is There a Trick?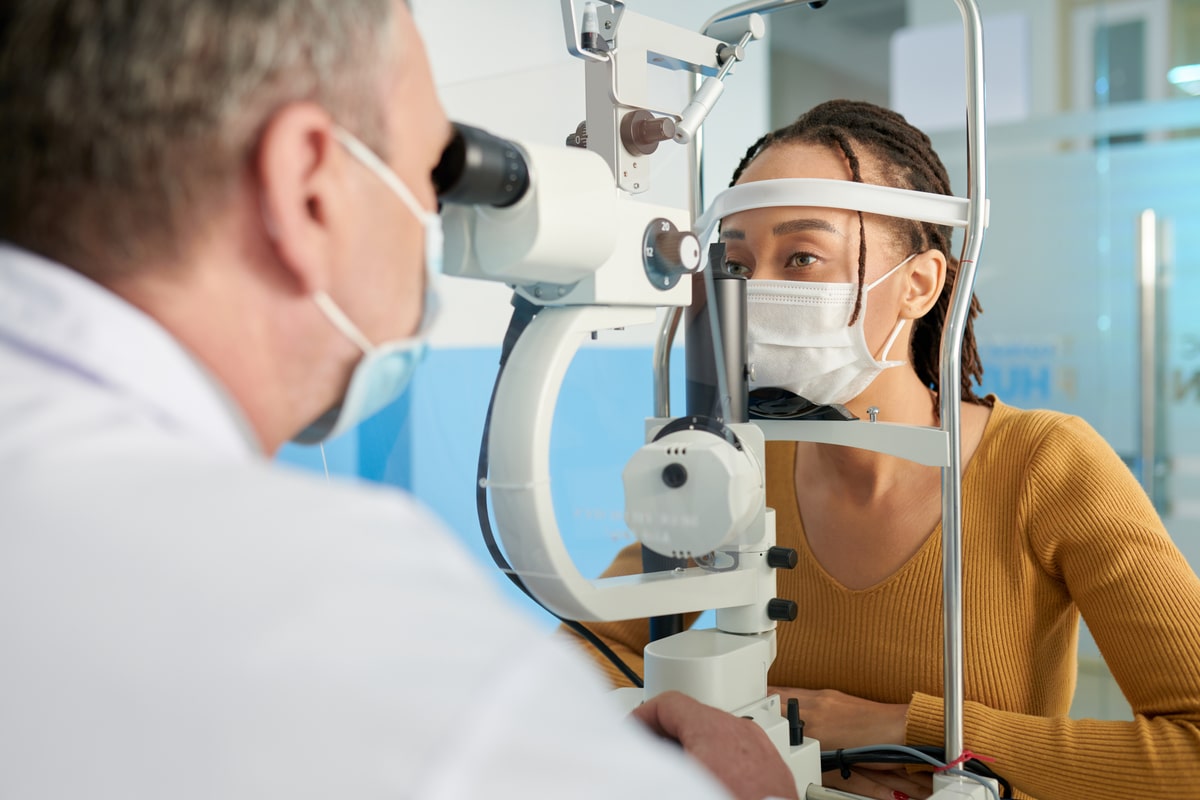 Is there a "trick" to getting a cheap eye exam? There certainly is. The trick is not about magic. It's about making a few phone calls and comparing prices, but I can show you how to save a lot of time and hone in on the best deal quickly.
Check out the following places after calling local eye doctors' offices to get a list of "no-insurance" and "with-insurance" eye exams. Most optometrists have two price lists, so don't forget to ask them for the one that applies to your situation.
We've grouped these two providers because they offer the same basic arrangement for eye exams. First, you don't need to be a "member" to get an eye exam at their stores, but you must be a member to purchase contacts or glasses. Call the local store and ask about pricing for with- and without-insurance exams. Prices vary by location, but usually, Sam's is about $5 to $10 cheaper than Costco, with both stores in the $70-$80 range for a without-insurance eye exam.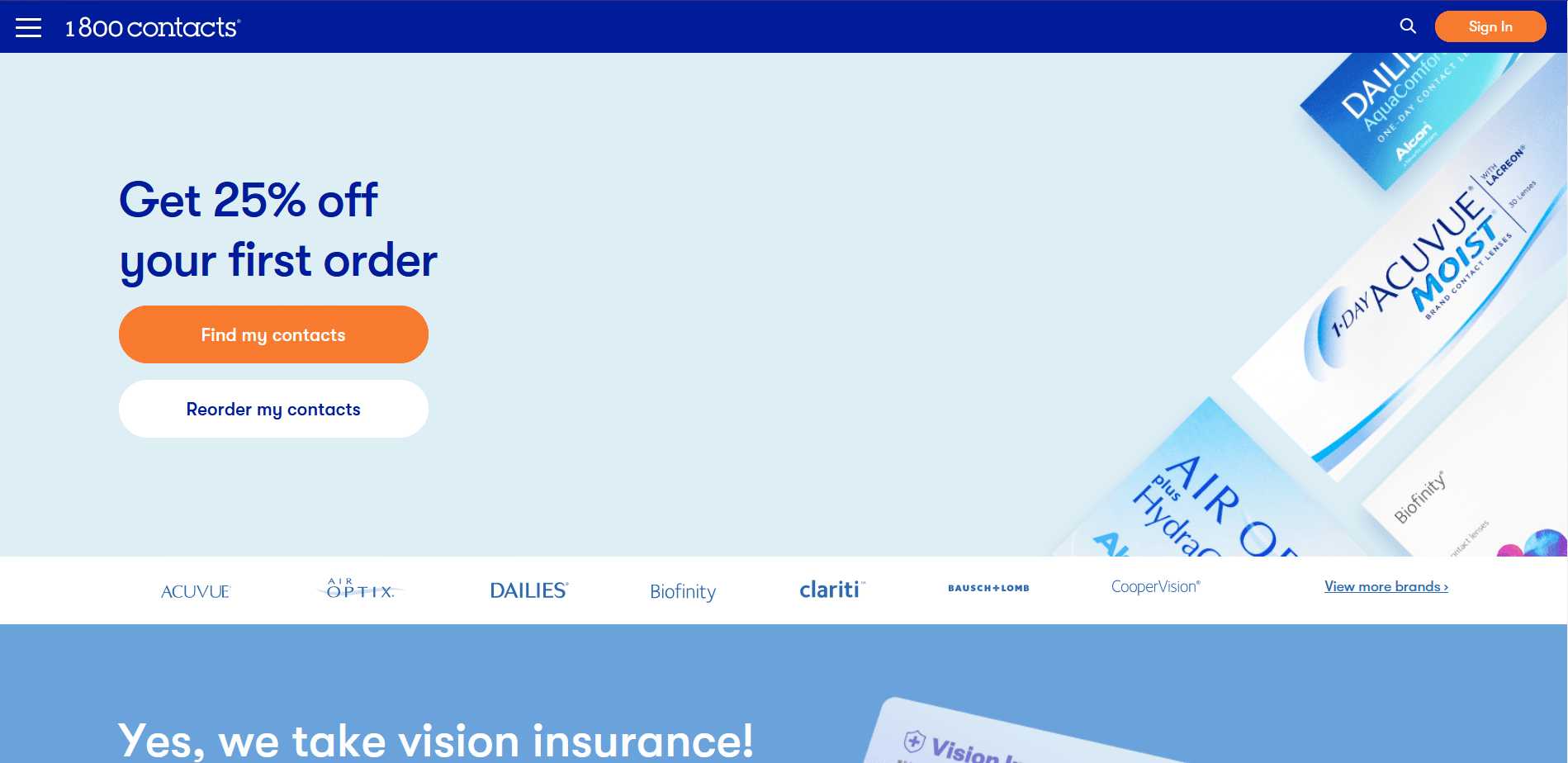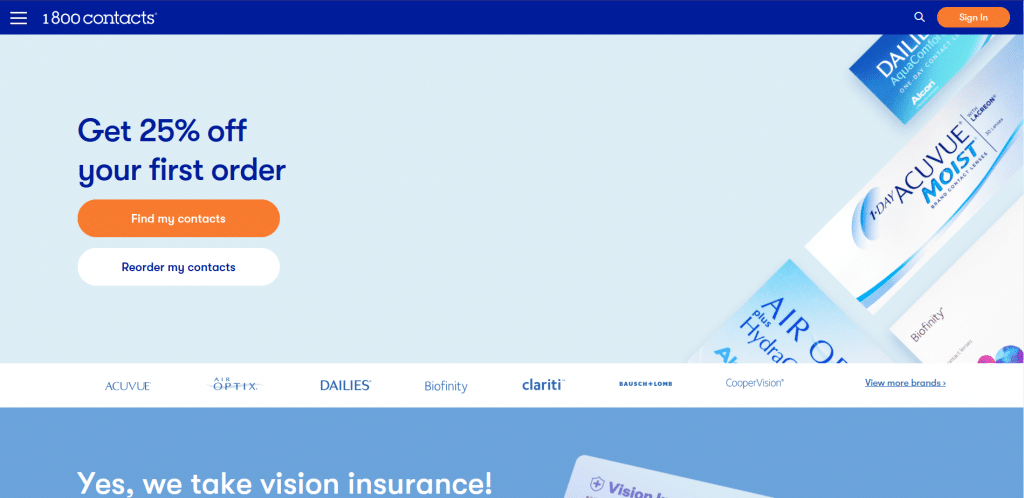 This offer from 1-800-CONTACTS is only for people who are renewing their contacts prescriptions. The cost of the online-only exam is $20. Even if you can find a free online exam on other websites, be aware that you will not be getting a full-service eye test, which includes a medical examination of your eyes for various diseases.
These two popular stores offer similar deals for cheap, without-insurance eye exams. First, call your local stores to get exact pricing because prices vary so much. Second, you will get a full-service exam for around $90 at either store and not have to buy their glasses or contacts. They give you a copy of your prescription to use it anywhere. But, be sure to ask about current sales and special deals on glasses because both stores run seasonal discounts.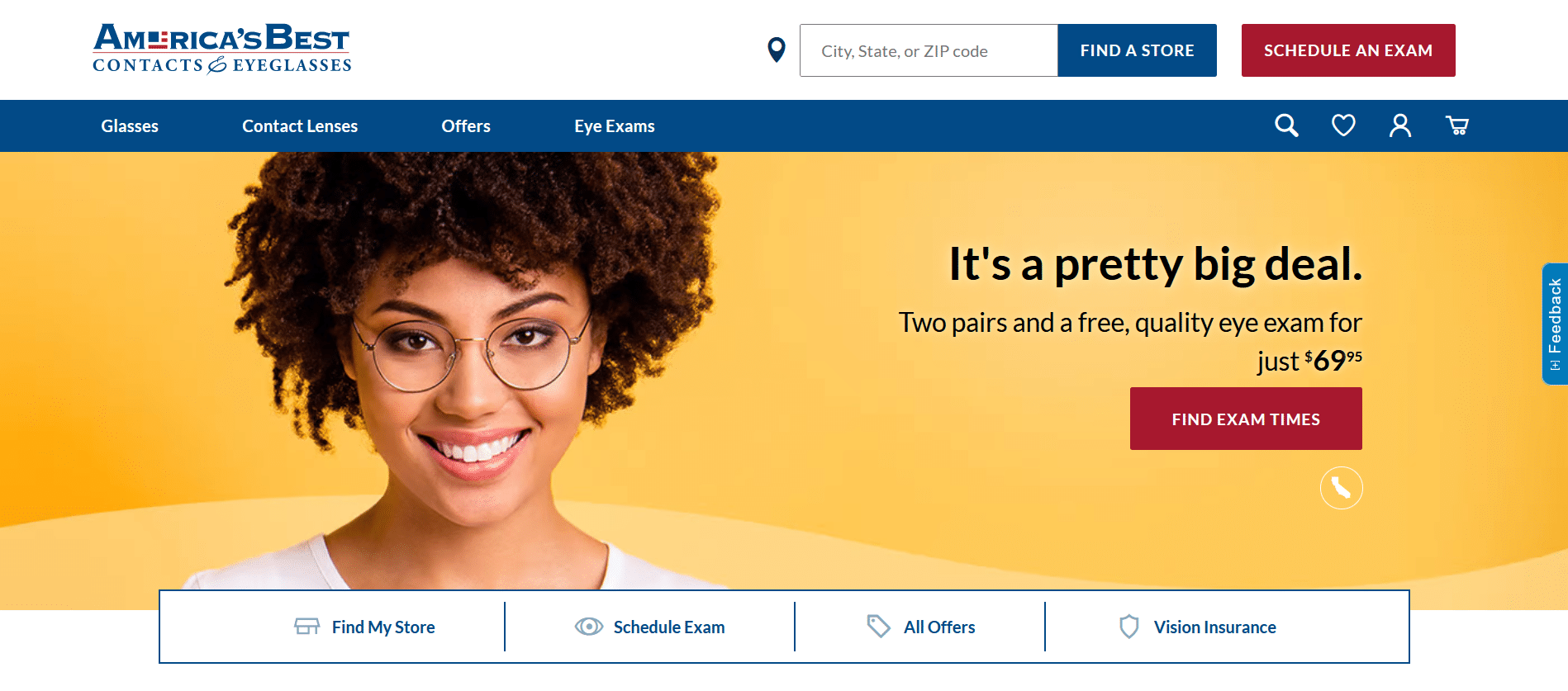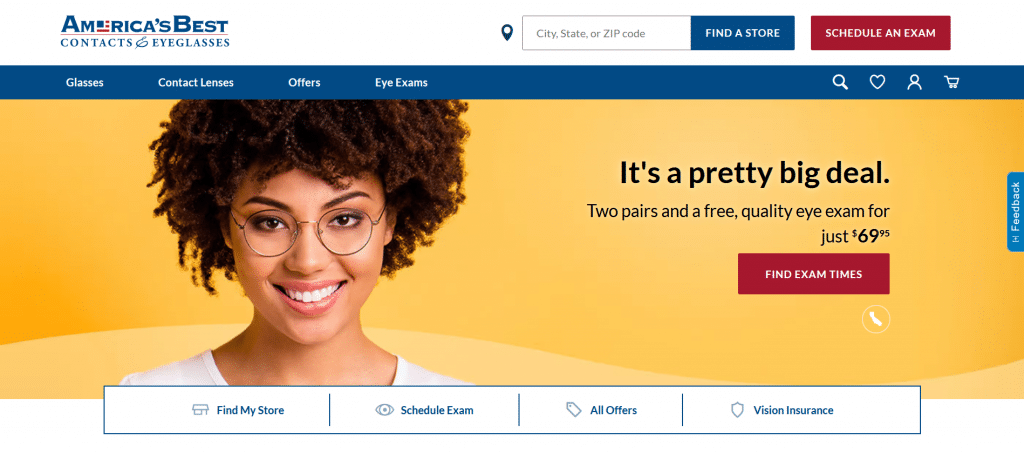 America's Best deal is probably the "best" deal of all, no pun intended. They offer two pairs of glasses and an eye exam (value $50 at their store) for about $70. If you don't want glasses, opt for the full-scale, without-insurance eye exam for $50. Remember to call your local store to verify these prices because they vary by season and location. If you want glasses, consider their deal that gives you two pairs and an eye exam for a total of $70 at most stores. That's like getting an eye exam for $50 and two pairs of glasses for $10 each.
Cheap Eye Exam FAQs
How can you know whether an eye doctor accepts your insurance or not?
You have to call the individual providers and ask. Even places like Walmart and Target have a list of specific insurance coverage they accept. So, always call in advance if you want an exam's "with insurance" price.
Are there scams in the eye exam market?
It's probably unfair to call them "scams," but some optometrists are desperate for new patients. You'll sometimes see ads for "FREE Eye Exams" that explain in the fine print that you must buy glasses or contacts to get the so-called "free" exam. These bait-and-switch gimmicks are common in every industry, so be aware they exist so you can avoid them.
What's a realistic price range for a "cheap" eye exam?
You'll be hard-pressed to find pricing below the $70 mark but should be able to get an exam for less than $100 if you keep your eyes open. We noted above that $80 is probably the national average for people who live in medium-sized or large cities. Considering what medical services cost without insurance these days, that's a pretty good deal.
Do any companies offer free eye exams?
There are deals for low-income people, adults over the age of 64, and others. It depends a lot on where you live and what your situation is. First, check with the AOA to see their current offerings for people over 65. The program is done through EyeCare America and is free for those who qualify. 

Another way to possibly get a free exam is to check with local social service agencies. If you live in a large city, there's a chance you can get either a free exam or a subsidized one through a city or state agency. However, most of these programs are only available if you are officially in a "low income" category based on strict financial benchmarks. But, it never hurts to make a couple of phone calls and find out what's available. 

Of course, many eye doctors offer no-cost exams if you have the right insurance coverage, but you must call and ask to find out (as noted above). 
The Verdict on Cheap Eye Exams
Unless you're low income or over 65, be ready to pay about $80 for an in-person eye exam. But, if you take the time to shop around, call nearby doctors' offices, and check big-box stores like Sam's Club and Target, you can get the best deal available in your area.
Plus, if you are interested in buying glasses or contacts and the eye exam, you can get a free exam provided you purchase glasses or contact lenses from the provider. Want a cheap eye exam? Get busy making calls and gathering information. Then, get your eyes checked at least once per year.