Visiting Florida? Here Is The Best Time To Visit
Important Note: When you buy through our links, we may earn a commission. As an Amazon Associate we earn from qualifying purchases. Content, pricing, offers and availability are subject to change at any time - more info.
The southeast coast of the USA is renowned for its superb weather, and residents of these states have many luxuries for which the northern states long. One state, in particular, stands out, Florida. Graced with delightful weather, beautiful beaches, and plenty of things to do, Florida is a popular local and international tourist destination. Although Florida is spectacular most of the year, we'll look at when the best time to visit Florida is below.
---
Advertisement
---
Although many attractions remain open year-round, the best time to visit Florida is during spring. Florida's spring boasts lovely warm weather, with less rain, thunderstorms, and severe weather than summer experiences, while not as cold as winter. Flights are also cheaper in early spring.
Although springtime is the best season to visit Florida, with its superb subtropical climate, if you are unable to make it between March and May, don't fret! The rest of the year still holds the promise of a marvelous time. Below we'll investigate Florida during each season, so you can carefully plan your next big trip!
Table of Contents
A Guide To Visiting Florida State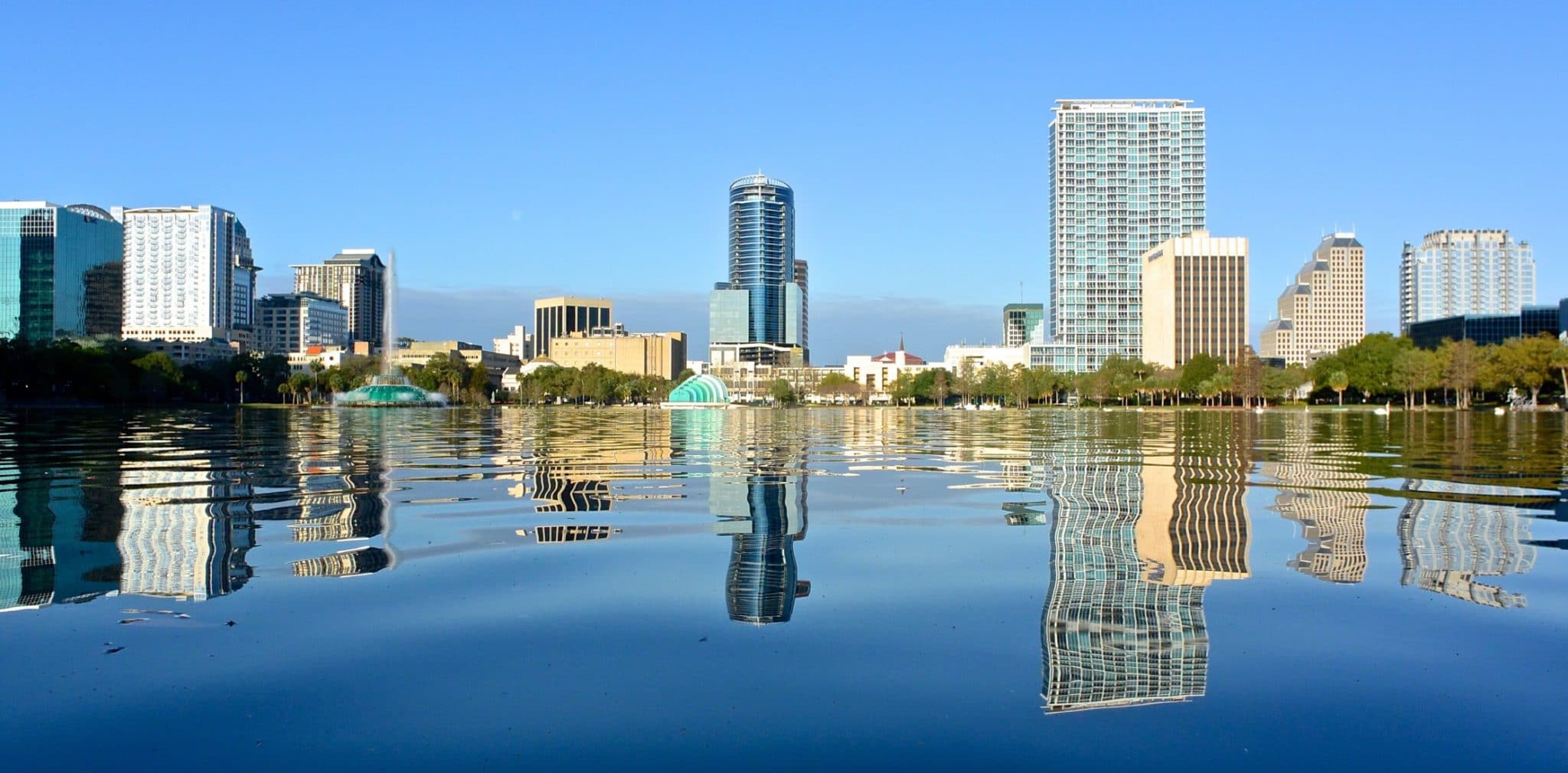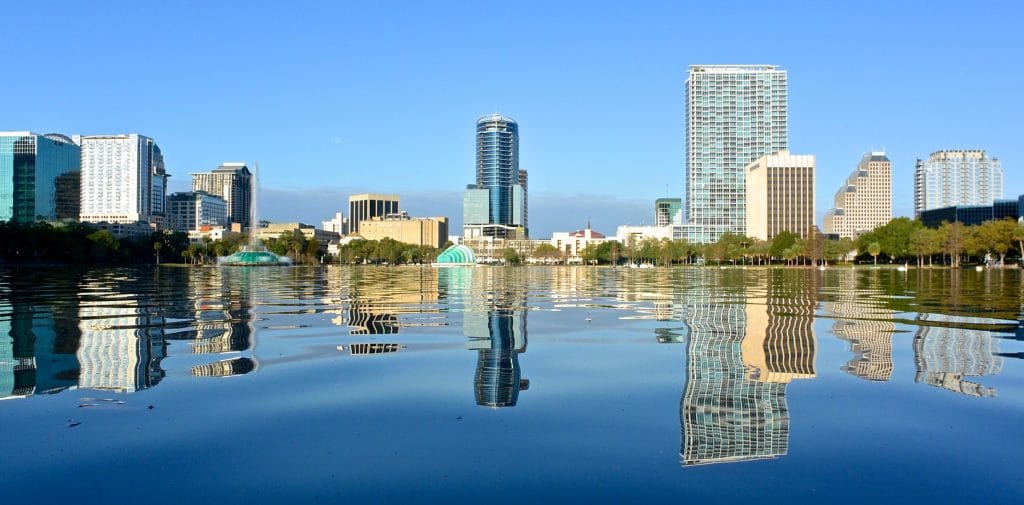 The great news is that visiting Florida is not restricted to one season or a particular time of the year. With Florida's terrific climate, most of the year has excellent weather. Even when the summer storm clouds roll in or the winter chills arrive, plenty of great activities and attractions remain open year-round.
Florida is the second-highest most-populated state of the southern states (after Texas), and its small wonder people want to live here. This peninsula is boarded on the west by the Gulf of Mexico. The Florida straits make the southern boundary, while the Atlantic Ocean and Bahamas are to the east.
A key drawcard for many to visit Florida is the extensive coastline which stretches for approximately 8400 miles (including the islands and atolls).
Aside from its natural beauty, Florida is renowned for agriculture, hospitality, real estate, and tourism.
Florida has a rich history, with various influences from Africa, Asia, Europe, and indigenous sources.
Visiting Florida is a must-do for US residents and foreigners alike. With plenty to see and do, it can be a challenge to pick a time to visit Florida. Below, we look at what each season offers and some of the best activities and attractions.
Visiting Florida In The Summer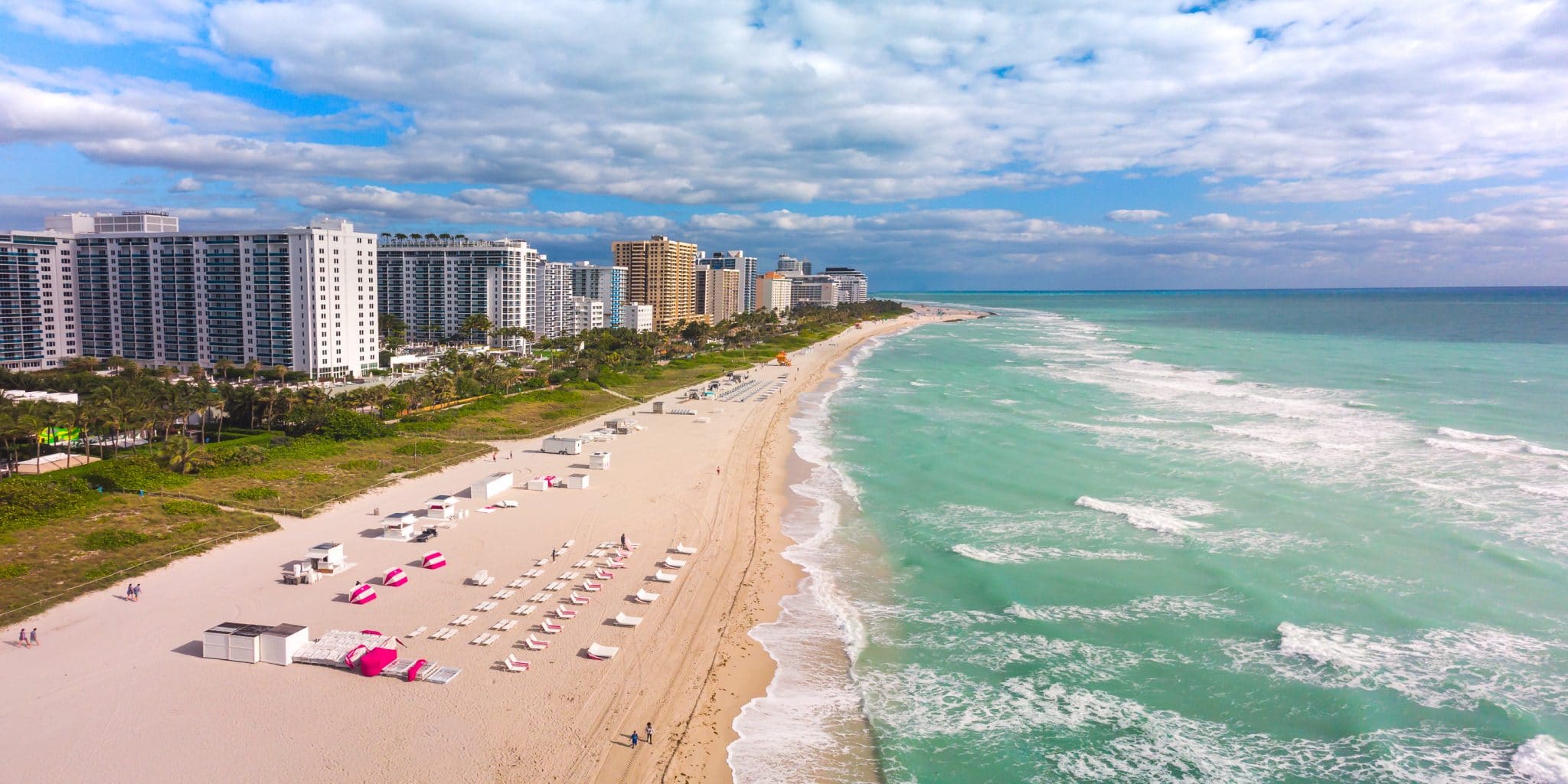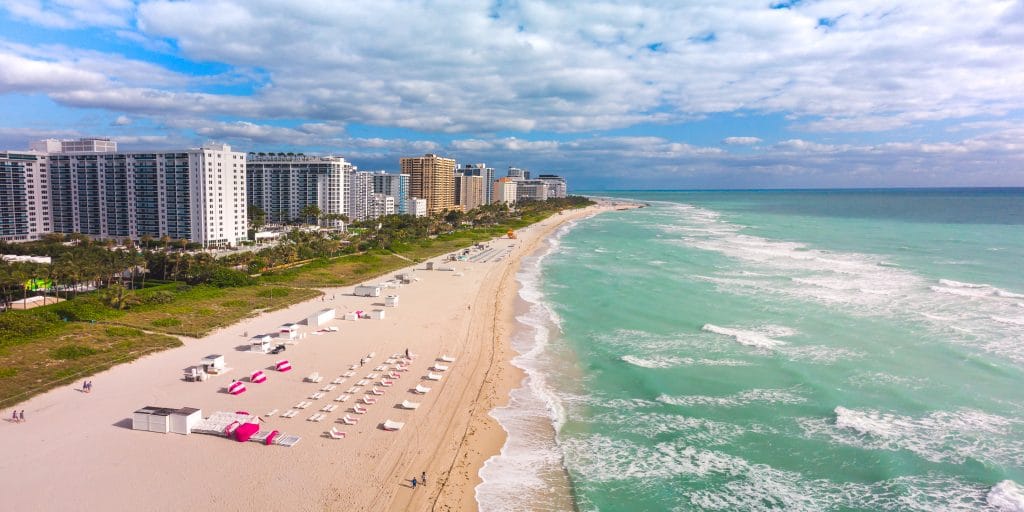 Average Temperature
Summer in Florida reflects the state's subtropical to tropical climate. The summer average is roughly 81 to 82°F from June to August. July is the hottest month.
Thanks to Florida's proximity to the ocean, summer temperatures are kept in check, although you may still find an exceedingly hot day or two in peak summer.
Average Precipitation
Florida's rainfall varies over a spatial plane, with some areas receiving higher precipitation than others; however, from a statewide perspective, Florida receives its highest rainfall in summer to early fall. June to August receives roughly 7 to 7.5 inches.
Average Sunshine
Summers are in the middle of the wet season, so afternoons are often overcast, with an average of 10 hours of sunshine during July.
What Are The Downsides To Summer In Florida?
Although Florida is great all year round, some people may find the heat and humidity of midsummer too much to handle (especially if you're from a drier part of the world).
Floridian summers are renowned for their random afternoon lightning storms, which often become violent. Hurricanes, tornadoes, and other severe weather often succeed these storms.
What Are The Positives Of Summer In Florida?
Although the storms are often severe, the temperature in summer is a positive for those who enjoy the heat and humidity (yes, we exist). This hot, muggy weather means that cooling off in the ocean is so much better, and for those who don't enjoy colder water, the ocean is relatively warm in summer.
Caution is warranted, as the heat and humidity risk those unaccustomed to it.
Planning your activities for the mornings or later in the afternoon is a great way to avoid the intense heat of the mid-day while enjoying the extended daylight hours summer yields.
Things To Do & See During The Summer In Florida
Visiting the Florida Keys and other popular coastal areas for snorkeling, kayaking, and boating trips.
Going to Miami (and other) beaches to cool off.
Another great option is using the plethora of hiking, mountain biking, and trail running routes.
Visiting Florida In The Fall
Average Temperature
September is usually around 81°F, With a steady decrease through October (75°F), to a cool 66°F in November.
Average Rainfall
Fall still sees relatively good rainfall, with averages ranging from 6.7 inches in September, to 3.7 inches in October and 2.3 inches in December.
Average Sunshine
Fall has its fair share of overcast days, with an average of 8 hours of sunshine in October.
What Are The Downsides To Fall In Florida?
Although still warm, the fall season is also relatively wet, and thunderstorms, tornadoes, and hurricanes are still an issue. The tourist season starts in late fall (from Thanksgiving), so things get crowded and expensive (accommodation and certain activities).
What Are The Positives Of Fall In Florida?
Fall has a cooler temperature than the intense heat of summer while still benefiting from warmer temperatures. The reduced precipitation (in mid to late fall) also reduces the humidity that peak summer experiences.
Many festivals and events coincide with the fall time, so activities abound. Due to early to mid-fall being out of "tourist season," event tickets, accommodation, and plane tickets are usually cheaper.
Things To Do & See During The Floridian Fall
Plan to go camping.
Hiking up one of the many great trails is an option.
You could attend farmers' markets to purchase fresh produce.
You could attend a spaceship launch at NASA's Cape Canaveral.
The FantasyFest in the Florida Keys.
A trip with the family to Disney World is another option (at reduced costs).
Visiting Florida In The Winter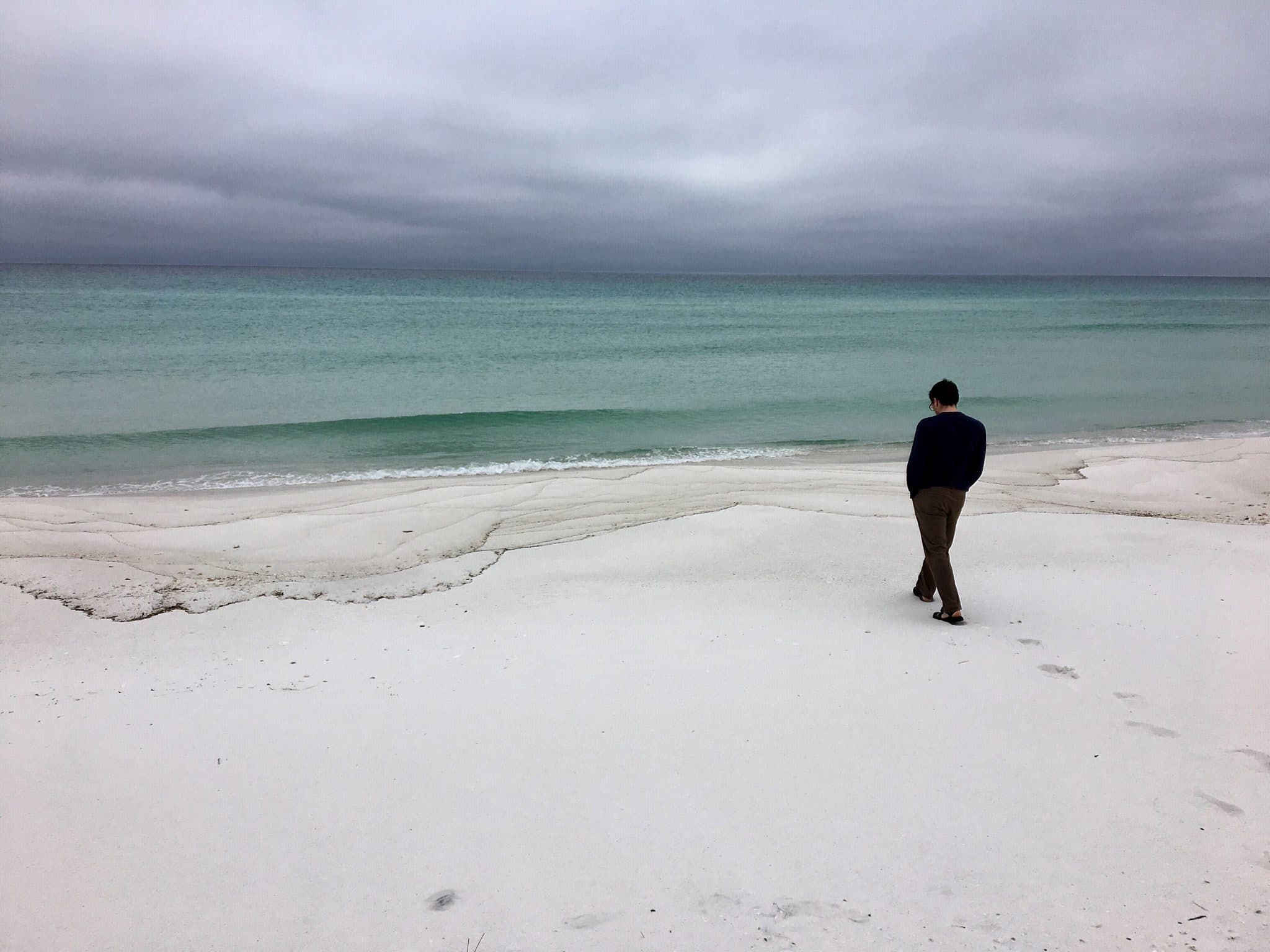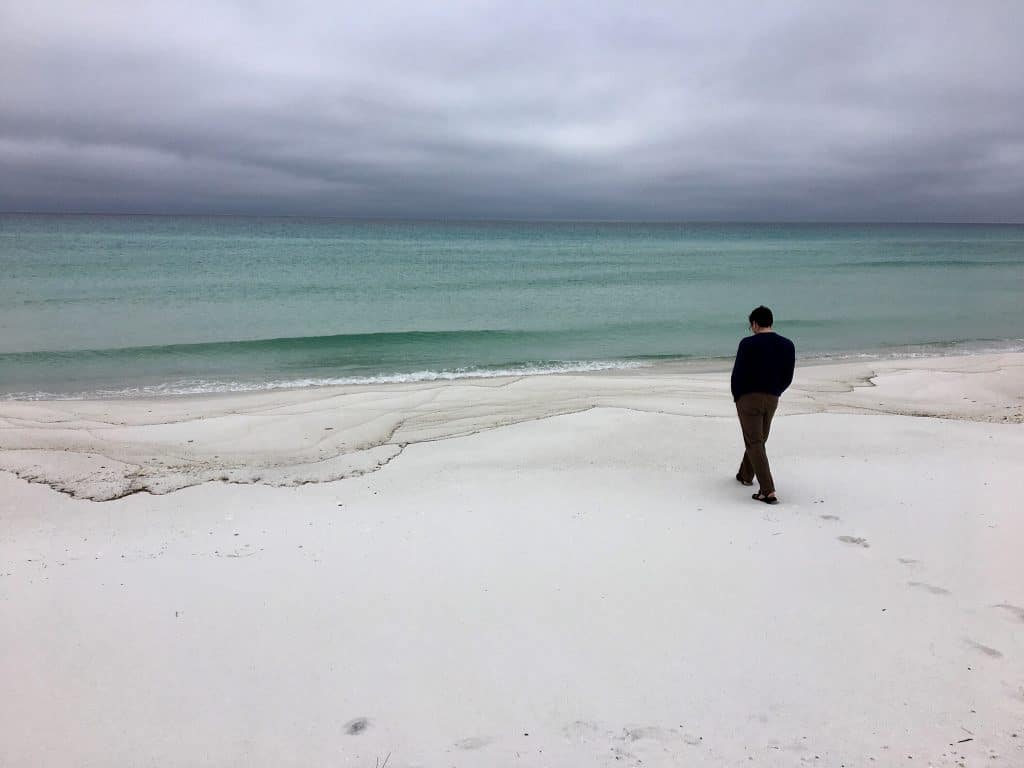 Average Temperature
Florida's winter temperatures tend to vary across the state. While Florida's southern and central areas benefit from the subtropical climate, the northern areas feel a bit more of a winter bite.
Madison city and other northern areas reach a chilly 35°F.
The warmer areas of Florida bring the December through January average to 61°F.
Average Rainfall
Winter sees a drastic decrease in precipitation, with December receiving 2.7 inches, January at 2.9 inches, and February increasing to 3.2 inches.
Average Sunshine
During peak winter, January has an average of 7 hours of sunshine.
What Are The Downsides To Winter In Florida?
Although nowhere nearly as cold as some northern states, Florida is in the Northern Hemisphere and experiences cooler winter temperatures. The northern areas tend to get significantly colder than coastal regions.
The ocean drops in temperature and becomes less pleasant to swim in, which means no snorkeling/swimming, or at least less.
Florida is quite popular during the winter, which means more people to navigate around. Ques are longer, and activity venues are closer to capacity.
Due to the increased tourism, prices are generally higher during the winter.
What Are The Positives Of Winter In Florida?
Winter is the peak dry season for Florida, which means fewer days "lost" to rain. The average winter temperatures, especially along the coastal regions, are some of the warmest in the states, allowing you to go out and enjoy the activities around the state through winter.
There is a reduced chance of a hurricane or other violent storms during the winter.
Pests like mosquitoes, midges, and other flies are also scarcer during winter.
Things To Do & See During The Floridian Winter
Bird watching. Many northern bird species migrate past Florida En route to Mexico (some even stop in Florida for the winter).
Head to the beach. Although swimming is a bit cooler (depending on your perspective), Florida's beaches are still desirable in winter.
More festivals to attend, like the Florida Strawberry Festival.
Visit the Lowe Art Museum.
Hiking and other outdoor activities.
Visiting Florida In The Spring
Average Temperature
Early spring marks a steady increase from the winter chill, too close to summer temperatures in late spring, with the average temperatures reaching March 68°F, April 72°F, and May 77°F.
Average Rainfall
Spring sees a gradual increase in precipitation with 3.5 inches in March, 3 inches in April, and 3.9 in May.
Average Sunshine
Spring sees a shift from winter sunshine back to summer hours, with an average of 9 to 10 hours of sunshine in April.
What Are The Downsides To Spring In Florida?
One of the most significant downsides to spring is that flies, mosquitoes, and other insects start to re-emerge. For those who are allergic to pollen, spring is usually also when flowers begin to bloom, so pollen abounds.
Although the temperature begins to increase, there are still many cooler days interspersed.
Tourists abound during this season, which is excellent for local businesses but less for residents trying to go about their lives/people who don't like crowds.
What Are The Positives Of Spring In Florida?
Spring is a great time in Florida. The weather begins to warm up but remains bearable, the precipitation is still relatively absent, and humidity is low.
Early spring is also relatively cheap in terms of visiting Florida. Plane tickets, accommodation, and activities (like theme parks) are generally cheaper.
Things To Do & See During The Floridian Spring
You could visit the beach, which includes swimming as the temperature increases.
Nature viewing. The return to spring sees fauna and flora abound in the area.
Alligator farms. Breeding and birthing occur during the spring season.
Camping, hiking, kayaking, and other outdoor activities are perfect during the warmer weather.
What Are The Top 10 Must Visit Places In Florida?
Florida is chock full of incredible places to visit and see.
Below is a list of ten must-visit places when visiting Florida.
Clearwater Beach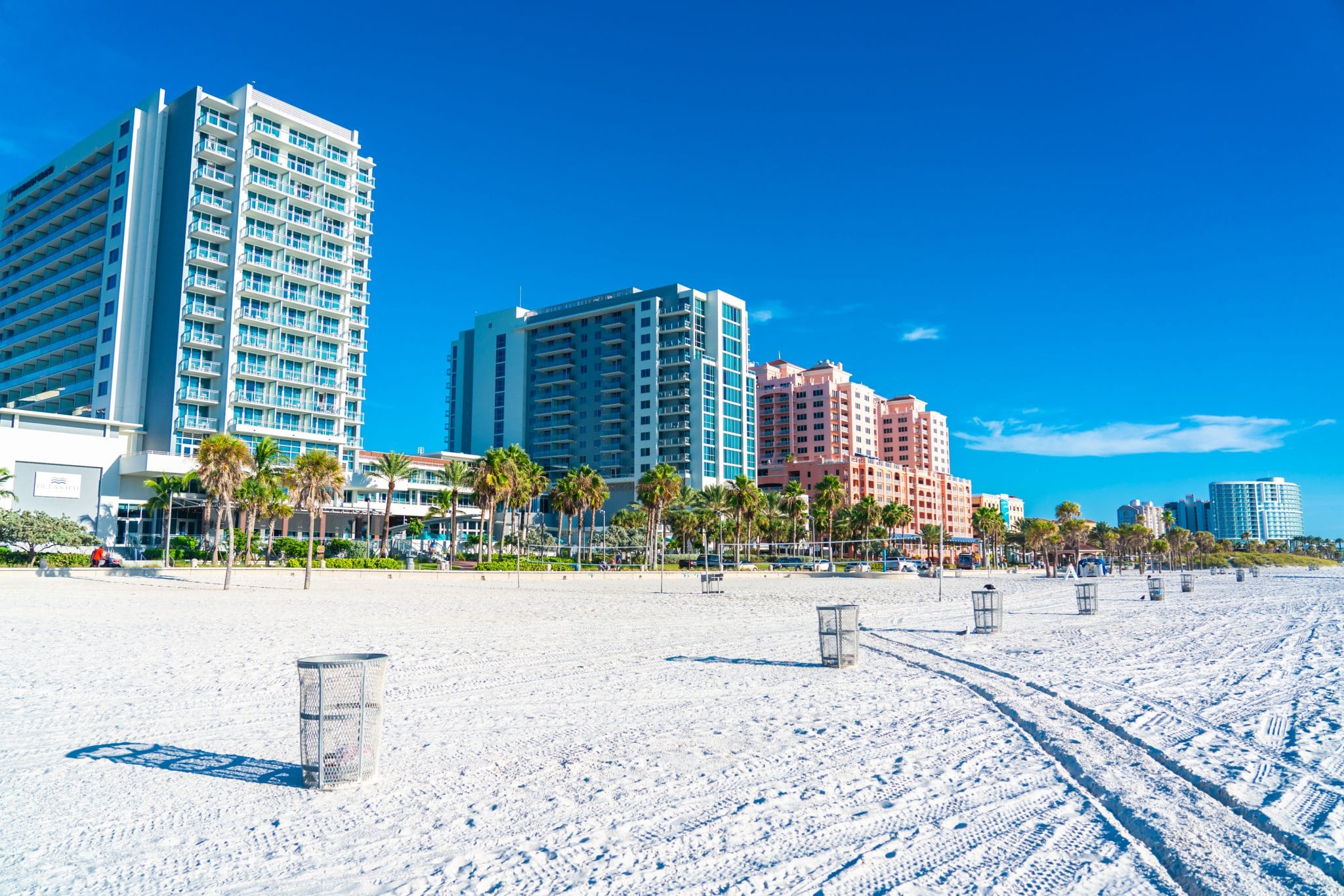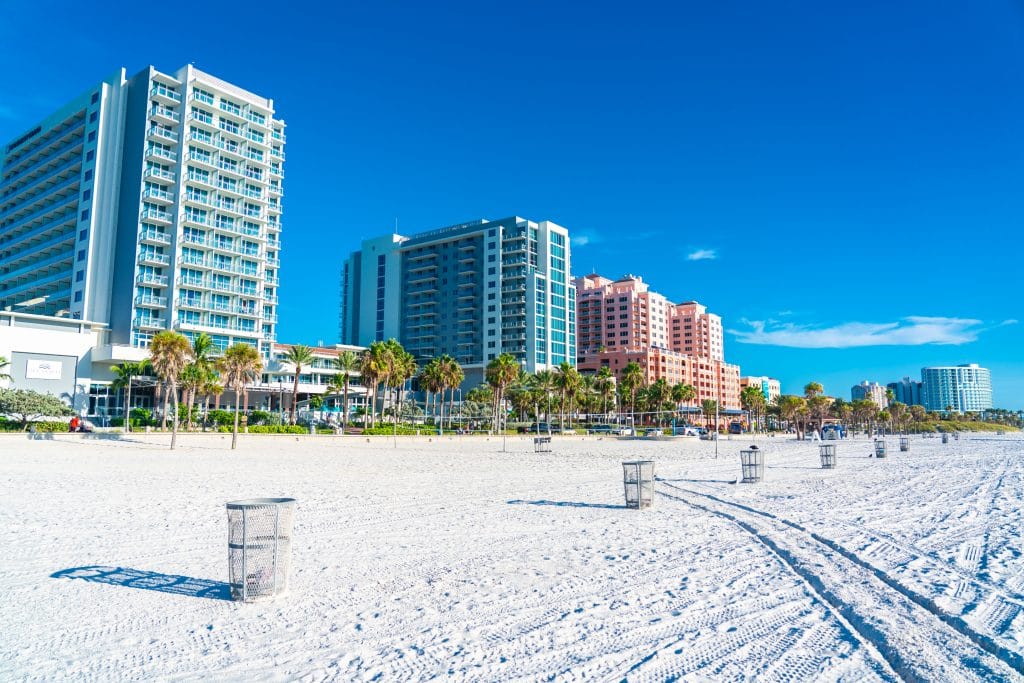 Located on an island 25 miles from Tampa and St Petersburg, Clearwater Beach is a paradise getaway from the hustle of city life. Boasting an Aquarium, theaters, and beachfront shopping centers (equipped with restaurants), there are plenty of fantastic activities if you tire of the spectacular beach.
Everglades National Park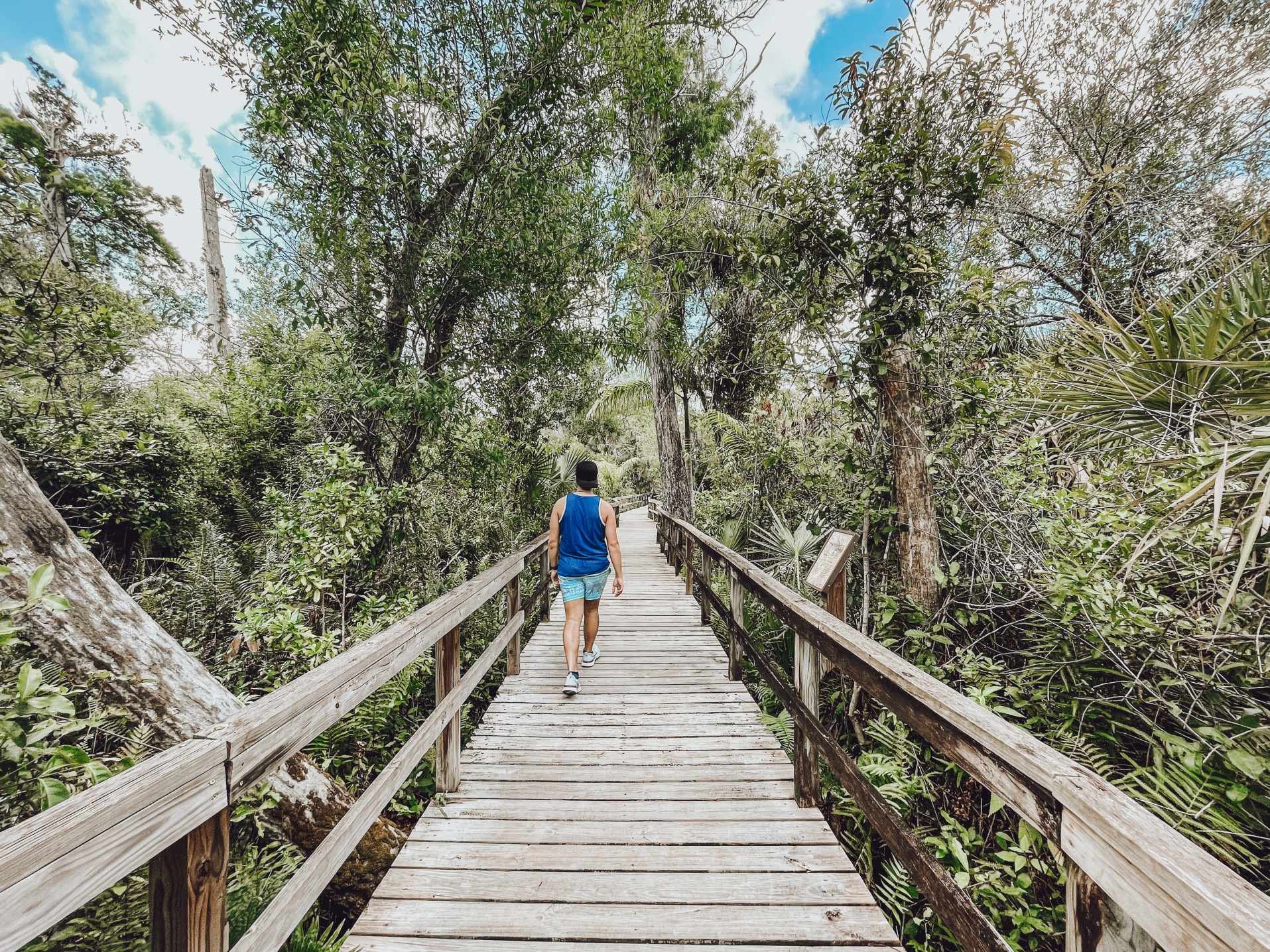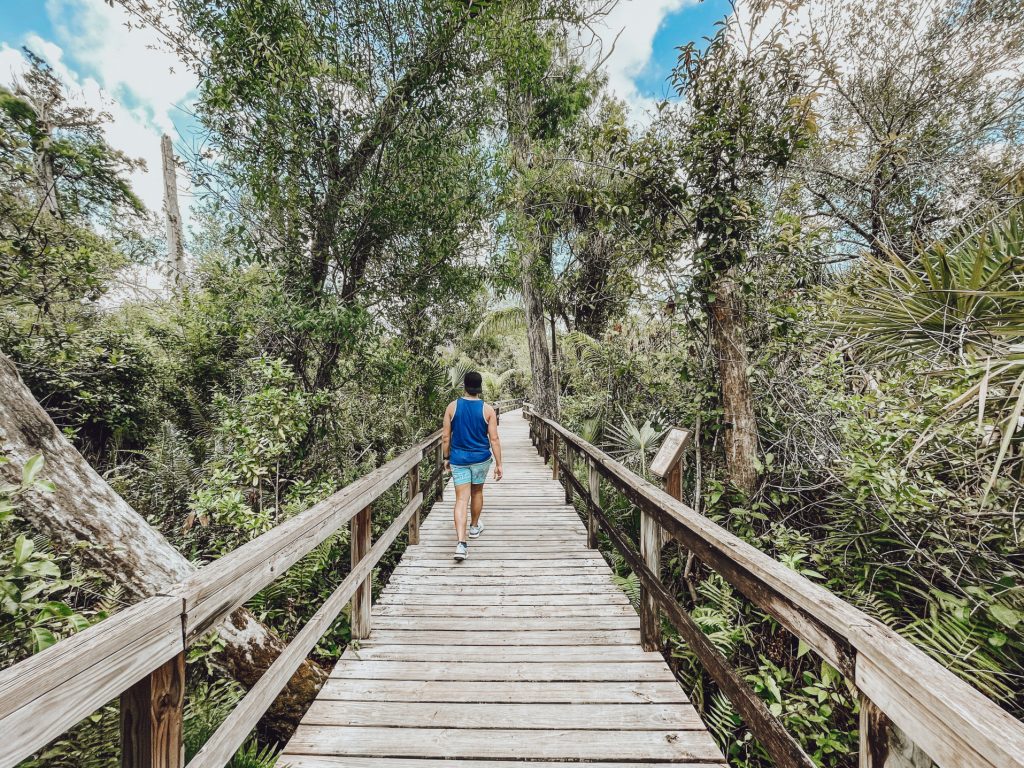 The Everglades offer a wild spin on the sunshine state for those who want adventure beyond the beachfront. As one of the most significant alligator density areas in the states, you'll get up close and personal with these and many other wildlife representatives while exploring the glades on a guided tour.
Florida Keys (Key West)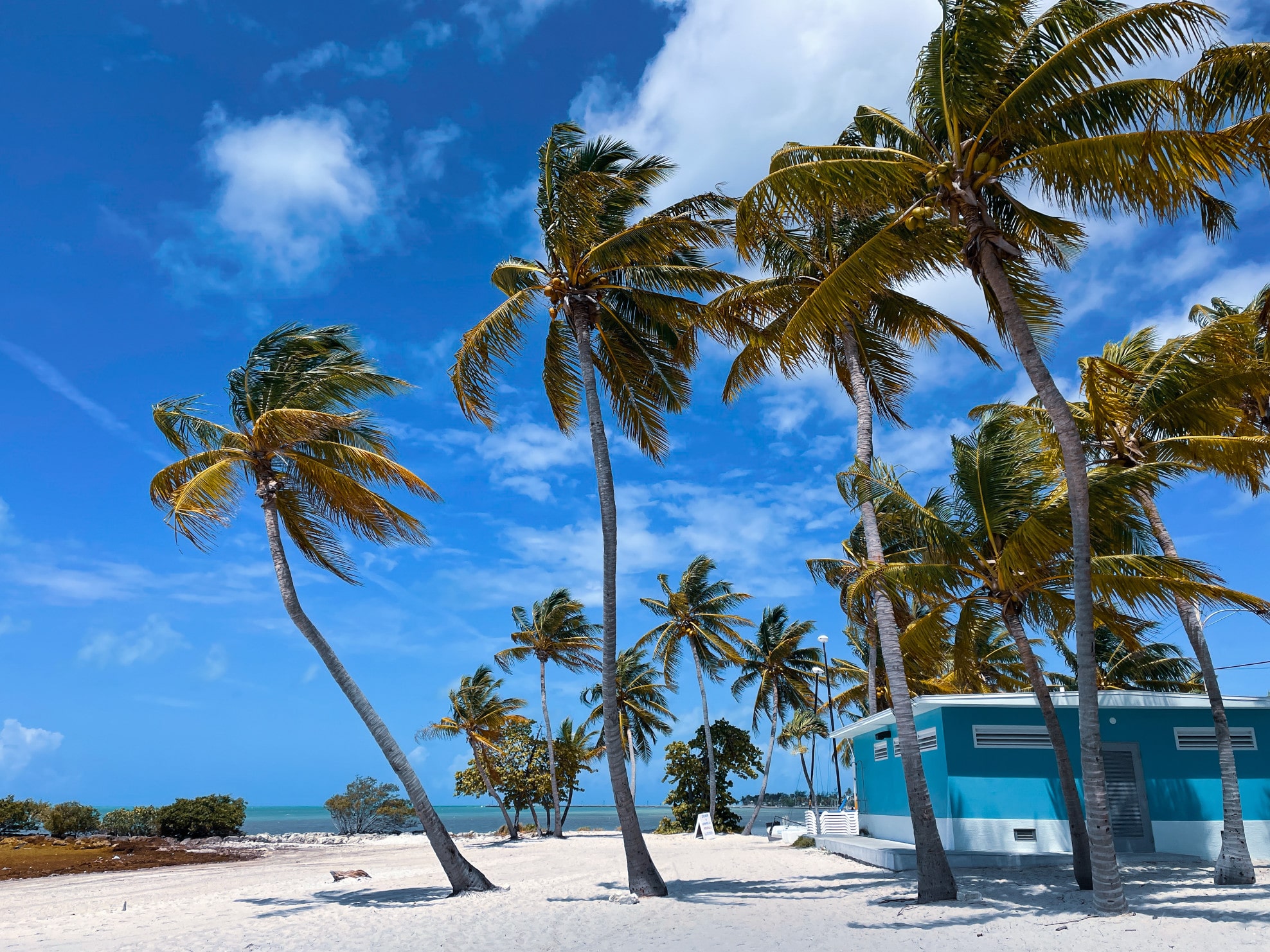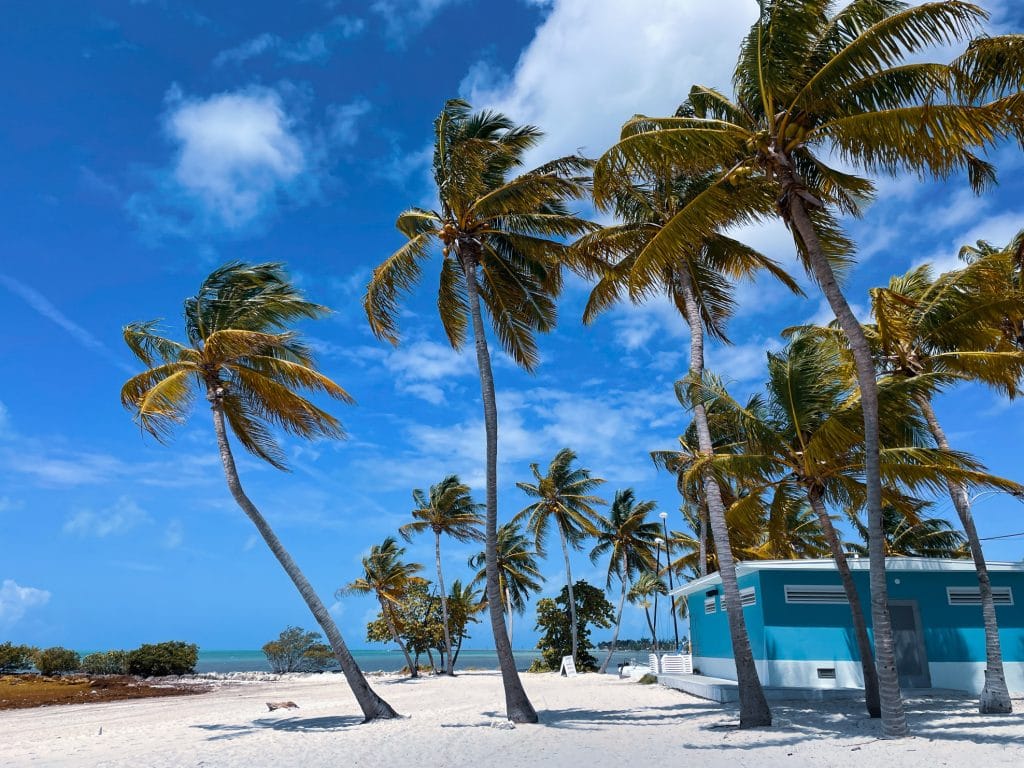 Another fantastic beach area on the list, Key West, is a great representative of the Keys area. Snorkeling, boat trips, or guided tours of Ernest Hemingway's house are some of the many activities around Key West.
Fort Lauderdale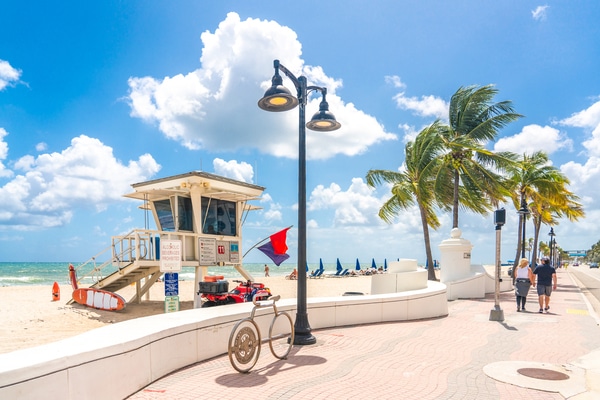 For a less "splashy" beachside experience, Fort Lauderdale still boasts terrific beaches and 165 miles of canals and waterways.
Fort Myers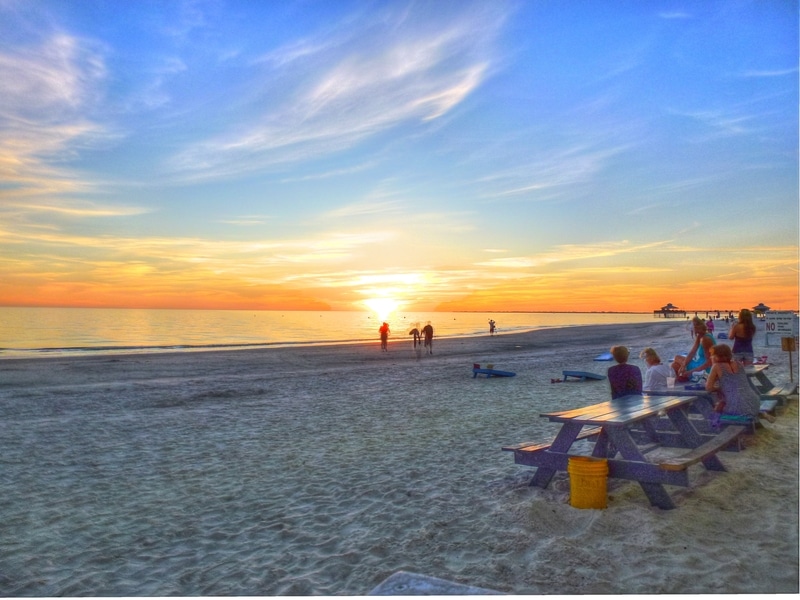 The Fort Myers area is home to superb historic estates, like the Edison & Ford Winter Estates. Other attractions include Manatee Park, and numerous other nature preserves distributed over most of the beach area.
Miami Beach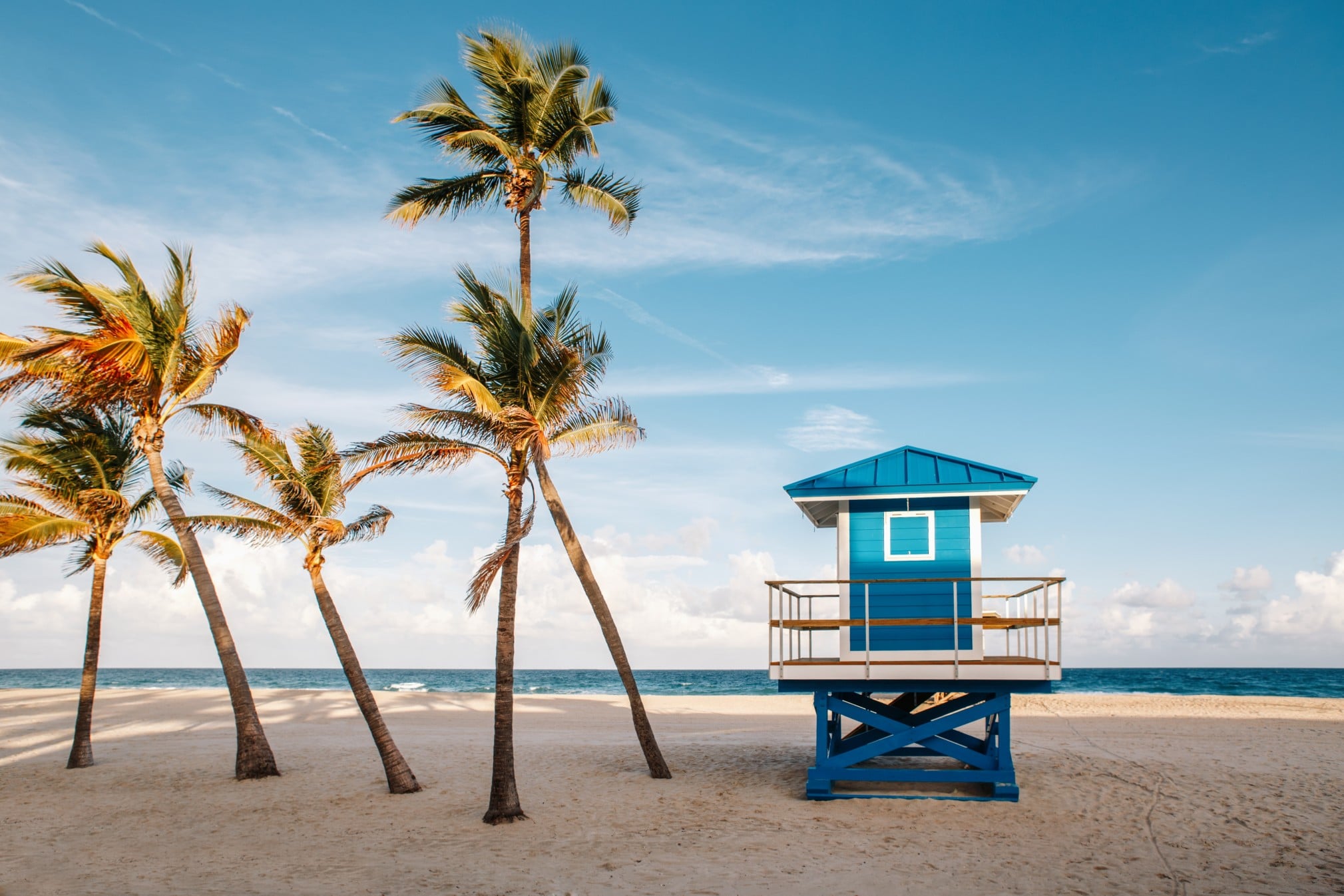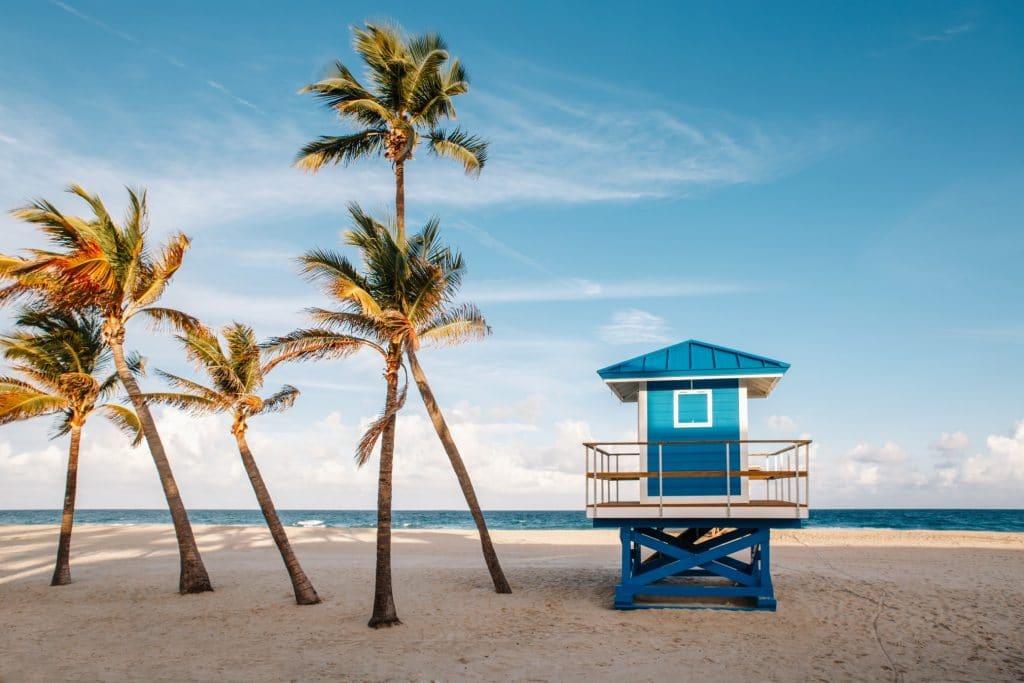 One of the most popular beaches around, Miami caters to all needs. Families with children frequent the north beaches, while down south galleries, museums and theaters represent the "sophisticated" desires of those visiting the beach. There is even an "exclusive-type" south beach, where they'll test your willingness to splash some bucks.
Naples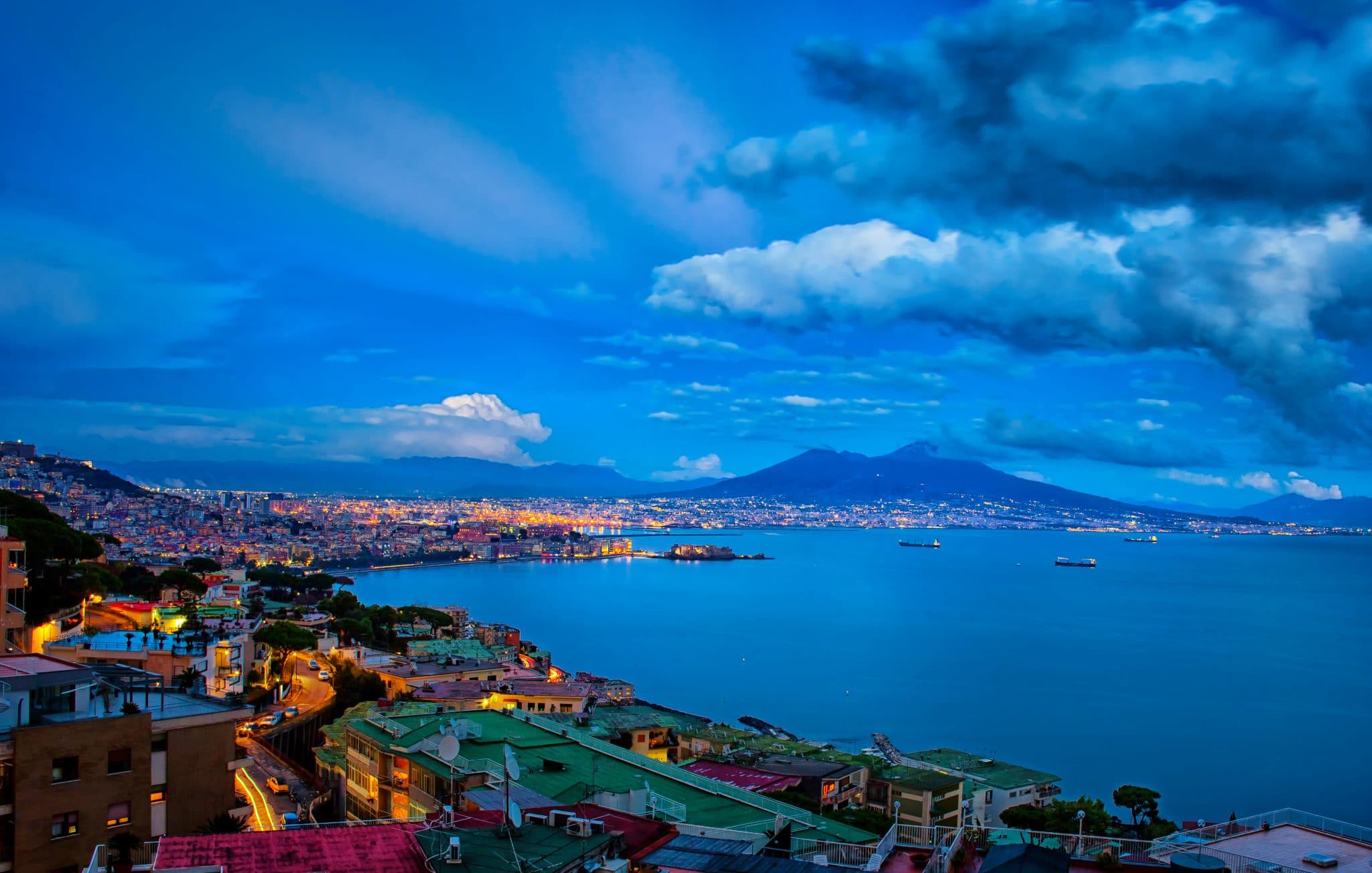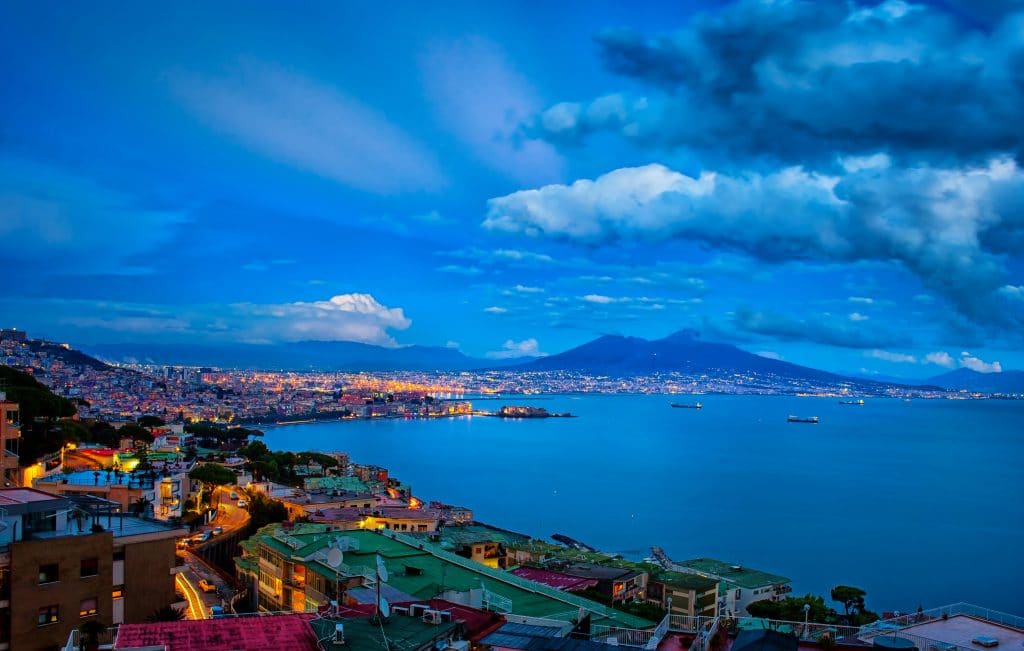 For the intrepid golf enthusiasts, Naples boasts a world-class golf course. Along with the golf course, there are classy restaurants, fancy hotels, and beautiful sandy beaches, catering to romantic getaways and less high-energy activities.
Sanibel Island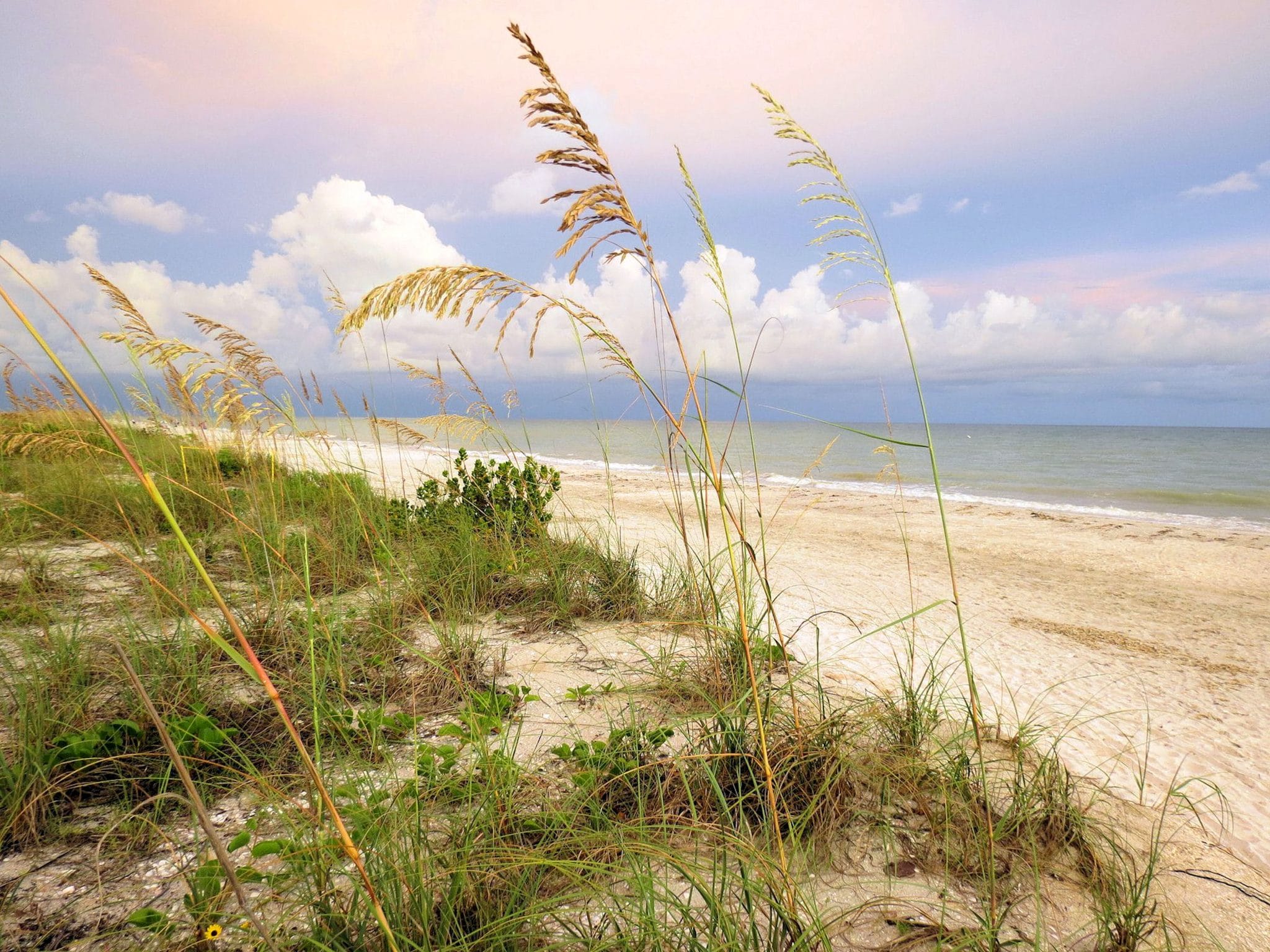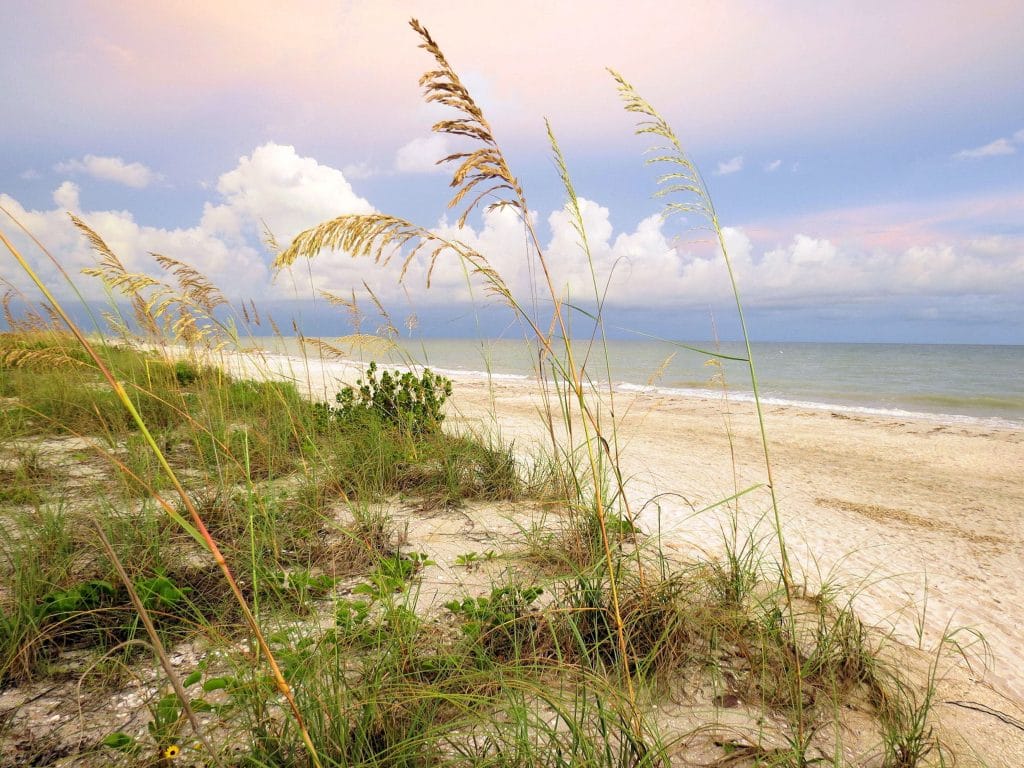 It is a lovely tiny secluded island, stuck away from the world, with galleries, shops, and restaurants along its roads. This island is well known for the multitude of seashells permeating it.
St Augustine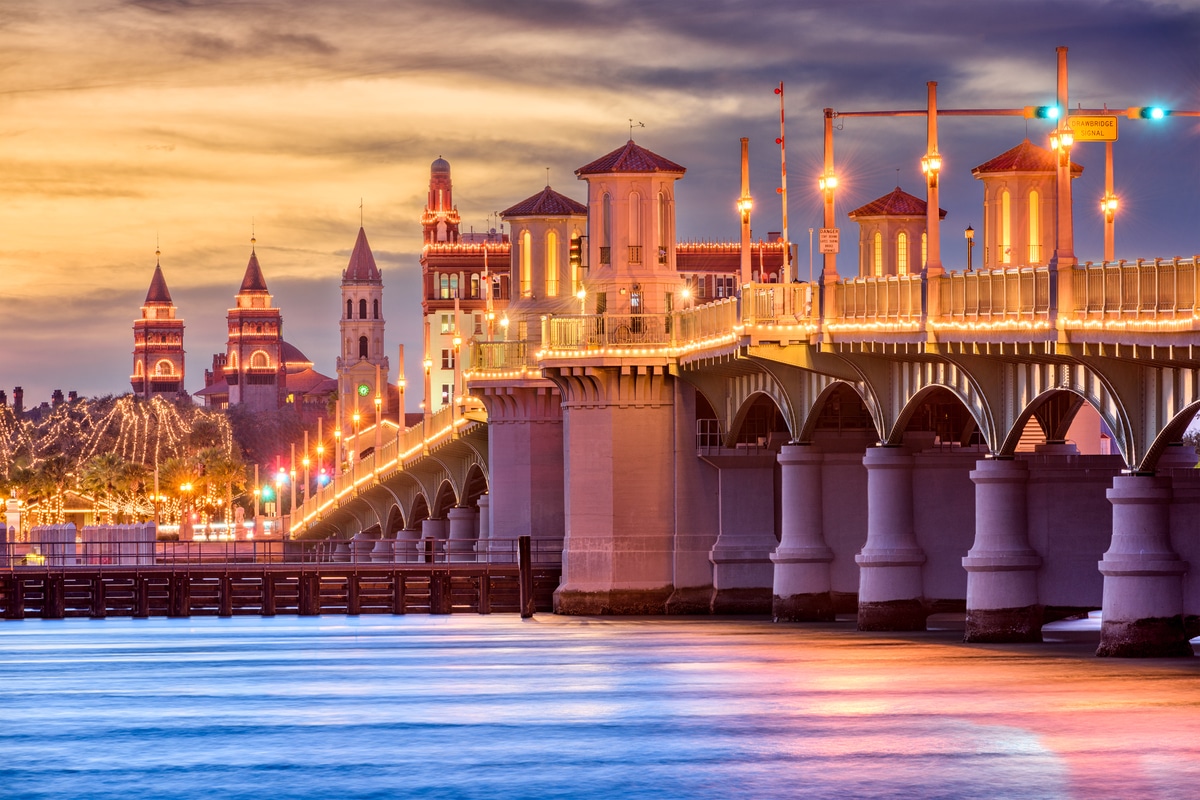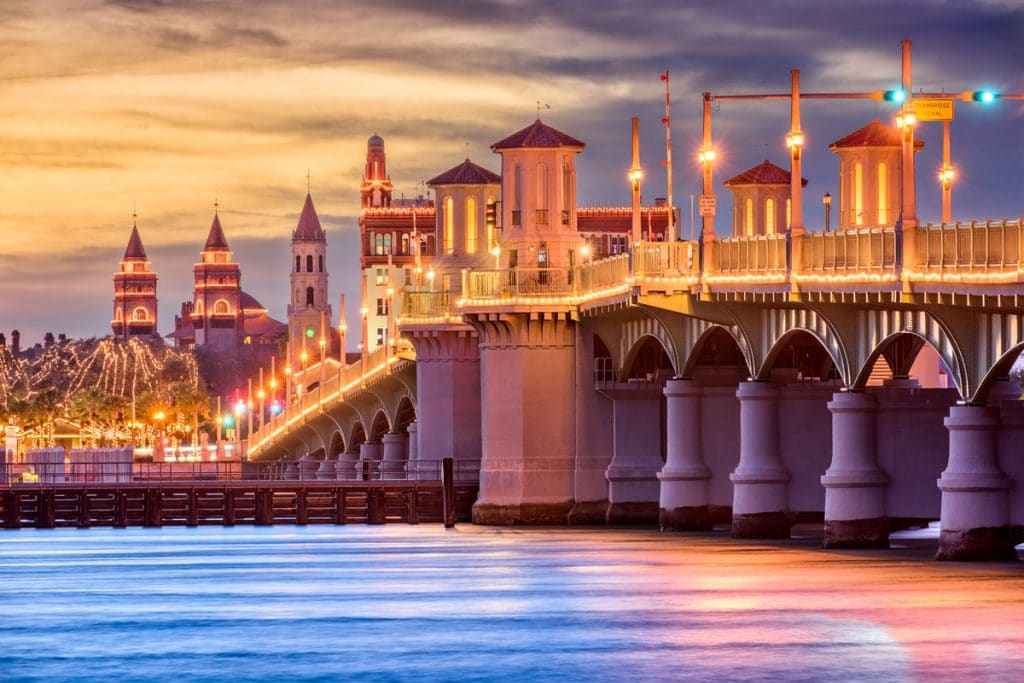 St Augustine is a trove of historical treasure for those who love history. The town initially started in 1565 as a Spanish colony and stands today as a well-spring of culture. A random but intriguing place to visit is the original "Ripley's Believe it or not!" museum. There is even a lighthouse dating back to 1874 for those interested.
Walt Disney World, Orlando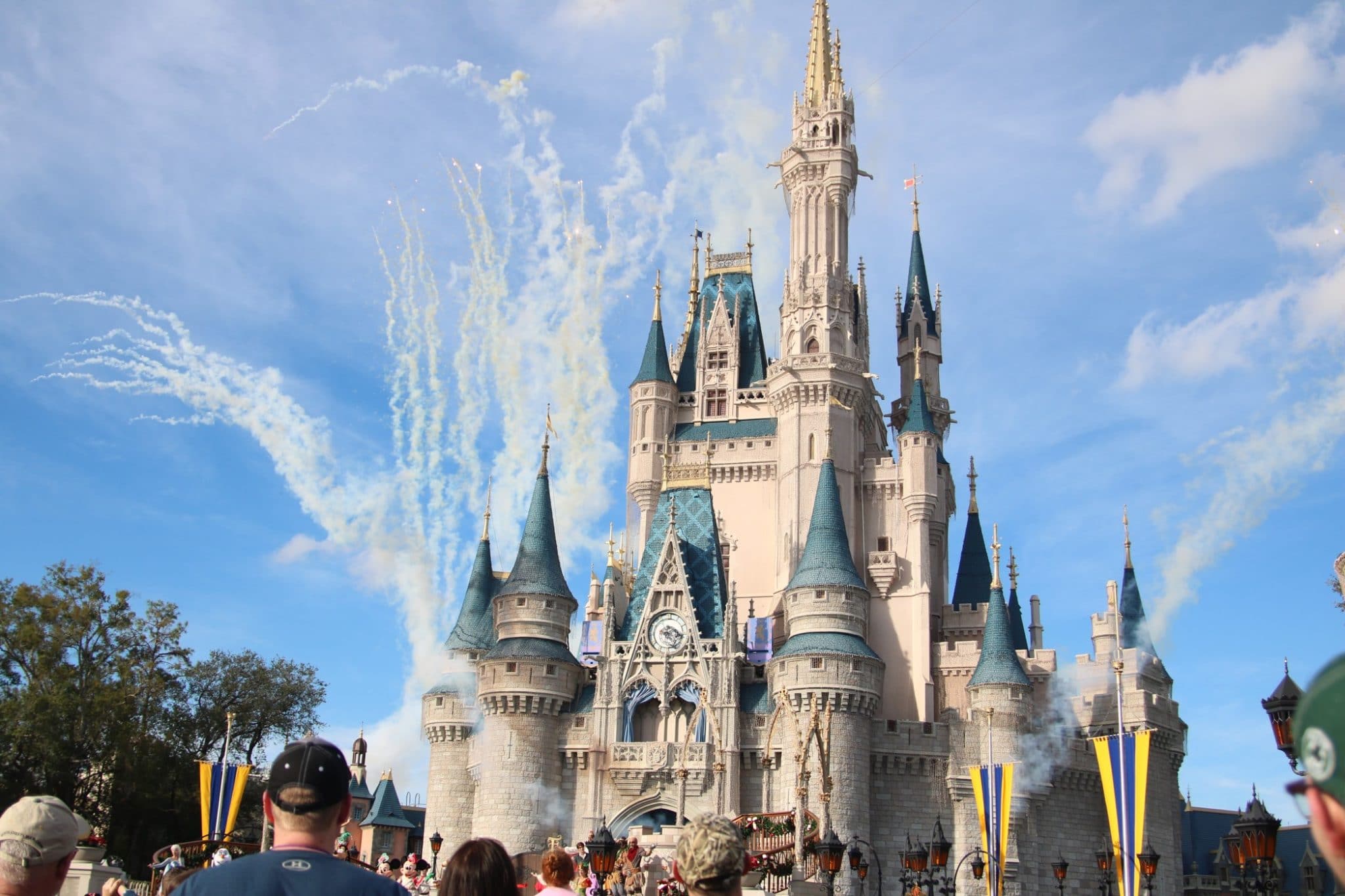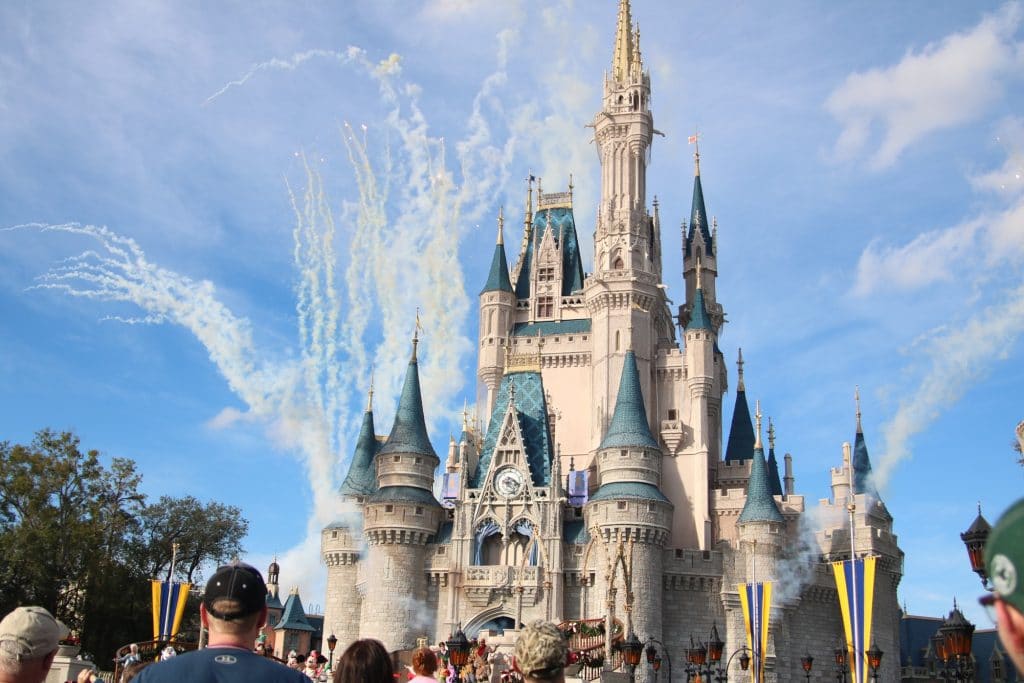 If you have kids, if you don't have kids, if you are a kid, or if you're an adult who thinks you're a kid, Disney World is for you. Aside from the rides, attractions, food, and magical experiences, Disney World and Orlando cater to all.
Is There Any Nightlife In Florida?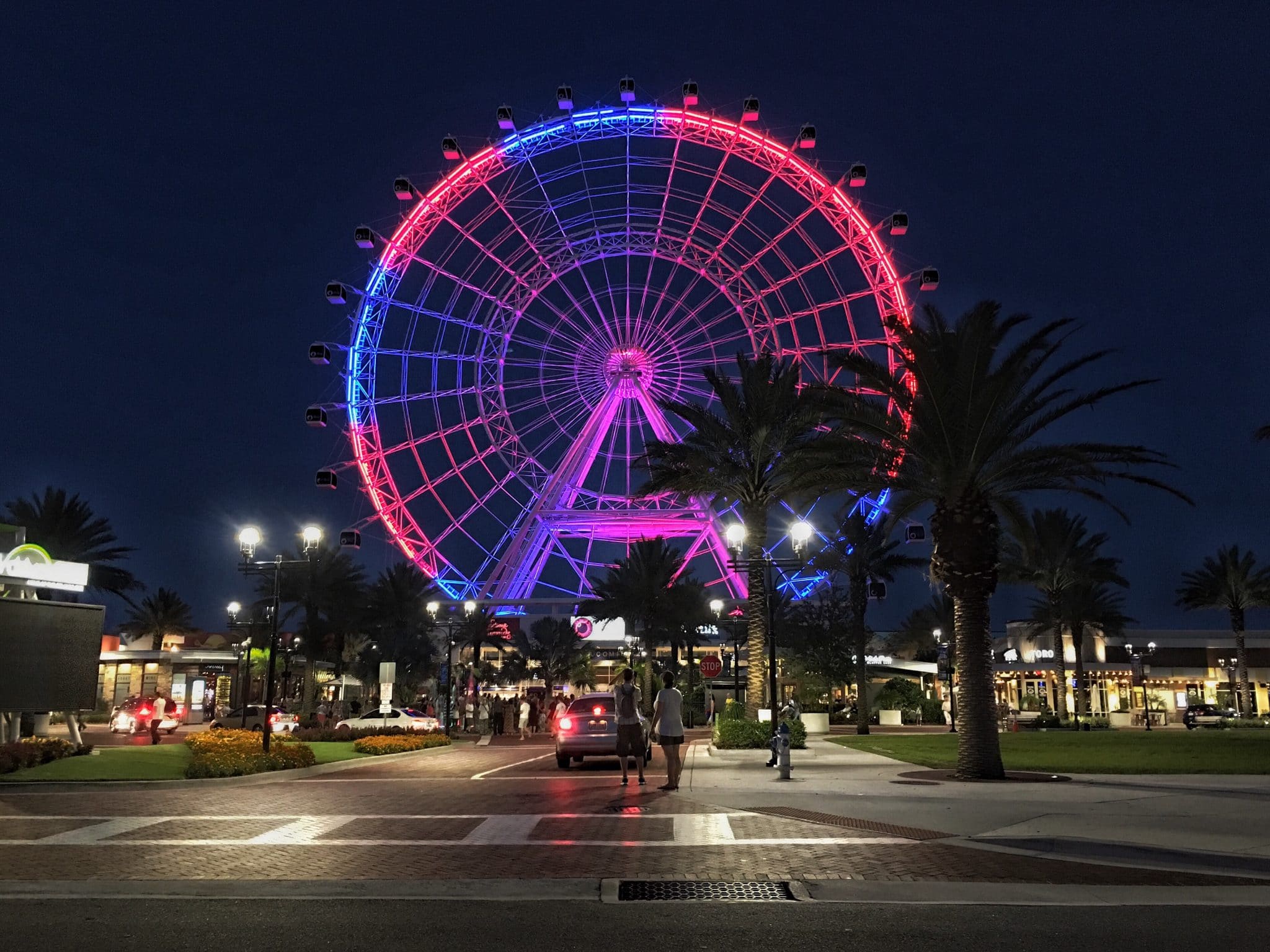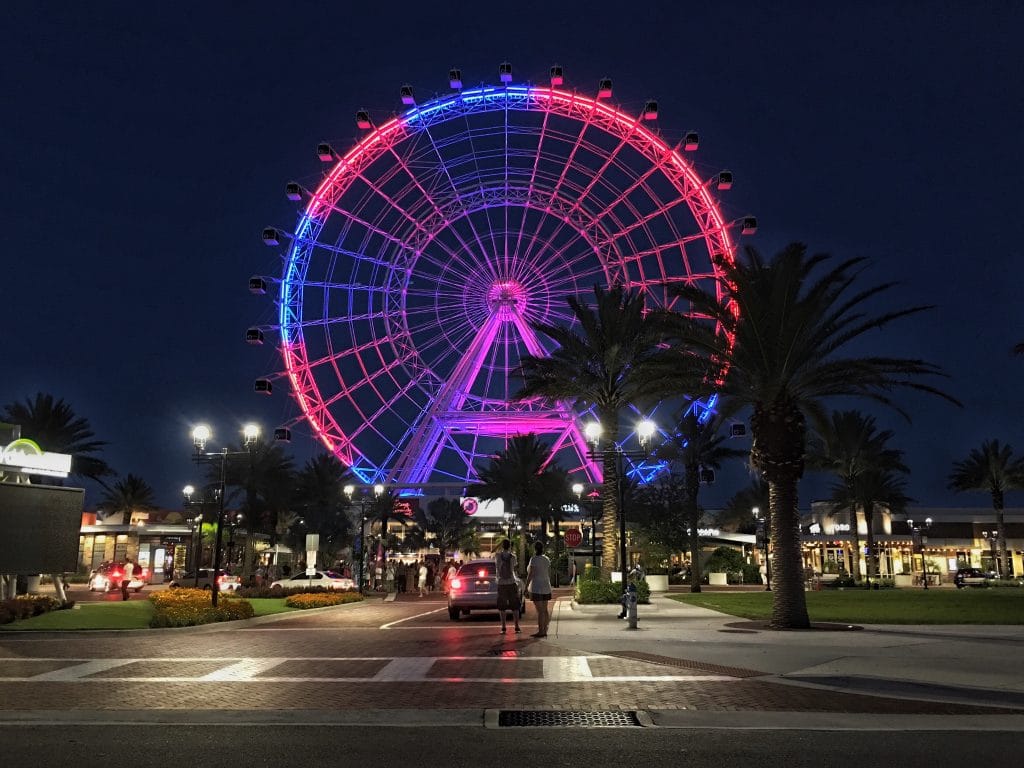 Florida has a fantastic nightlife scene. Night-party beaches are the hubs for most activities, and there is something for most people to enjoy.
Many schoolgoers take their spring breaks in Florida and add to the already vibrant party life.
If clubs are more your scene, there are plenty of those around Florida.
Disney World often offers evening events if you're looking for evening-related activities with the family.
If you're a boat lover, you could even opt for an evening/sunset cruise from one of the many harbors around the coast.
Which Is The Worst Season To Visit Florida?
Consequently, summer is the least recommended time to visit Florida. Florida is stifling with heat and humidity during the summer months and even into the fall (June to October). This climate is particularly hazardous, where people may collapse from heatstroke and suffer from other heat-related issues.
Aside from the humid weather, thunderstorms and hurricanes are a popular feature of this time of the year, which, in severe circumstances, pose a severe risk to people and property.
Even if you're not experiencing dangerous weather, summertime is the wet season in Florida so a dastardly deluge may cancel your plans.
Once you get past the weather, there are many annoying insects during the summer, with mosquitos, biting midges, and flies, to name a few.
When You Have To Decide What Time To Visit Florida
The Spring months (from March to Mid-May) are the best time to visit Florida. The weather warms up; there is less precipitation, more sunny days, and fewer thunderstorms and hurricanes. While the ocean temperatures are cool, they are not unpleasant enough to deter beachgoers. With the rain-free days and cooler temperatures, you can access the activities and attractions throughout most of the day.