Best Free Wedding Planners
Important Note: When you buy through our links, we may earn a commission. As an Amazon Associate we earn from qualifying purchases. Content, pricing, offers and availability are subject to change at any time - more info.
If your Valentine's Days was extra special this year, you've got some work to do! Even the simplest wedding requires some planning. And lucky for the newly engaged, the internet is full of wedding planning freebies to help you out. We've rounded up the best free wedding guides, checklists and apps to help keep you organized for the big day.
---
Advertisement
---
Free Paper Wedding Planners
For some of us, there's nothing more satisfying than putting a check in the box to mark something as done. Print the PDF docs and check away! Or, copy and paste the web page lists into Word or Google Docs. That way, as you make updates, you can easily save the document and keep it in Google Docs, DropBox or another file storage service so it's available everywhere!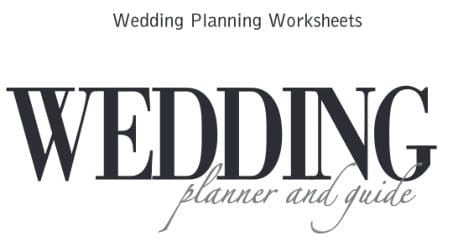 Downloadable 32-page PDF with checklists for everything including time table, clothing, registries, showers, music, photography – even lists for couples planning and hosting the reception. Print multiples of pages if needed.
This wedding planning list is copy/paste so you can customize, edit, save and store online.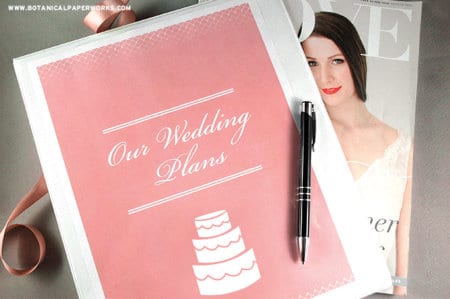 A whole binder full of wedding checklists! Includes cover sheets for sections so you can add your own pages plus budget and timeline trackers. There's also a downloadable Excel spreadsheet for guest tracking.
Another copy and paste wedding checklist and calendar. Or, sign up and download their wedding guide here.
Download PDF versions of various wedding planning tasks – budgeting, music, flowers, program – even and emergency kit. You can customize these if you like for a $5 fee.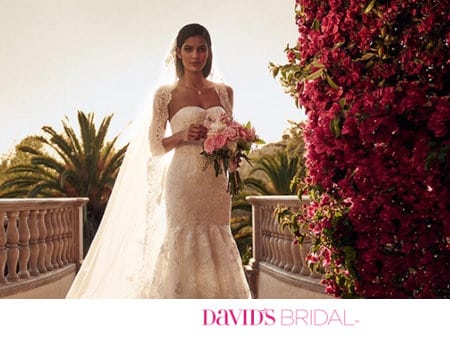 Even though there are lots of ads, there's a nice wedding planner and estimated price guide. Since it's PDF format, you can choose which pages you want to print and skip the rest.
Free Wedding Planning Apps
Not a paper and pencil type? Then use a mobile app. Most of the major wedding planning sites have their own app so most of what you create online is also available on your phone. We've got the best of those and some other options for you to try.
Simple and no account needed, you enter a bit of information about your wedding and it generates a planner for you. You can email information and keep tabs on things with the planning dashboard. For iPhone only.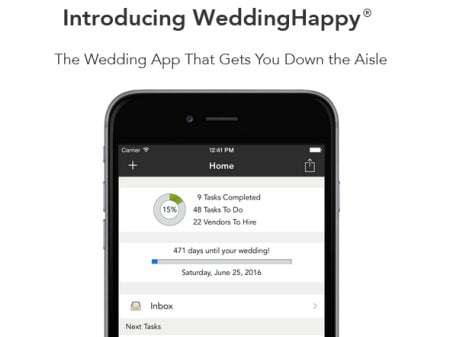 Android (and iPhone) users can download this highly rated wedding planning app with customization lists, vendors, collaboration tools and note keeper. You will need to create an account for this one, but then it will sync across all your apps – and you can share it with the groom.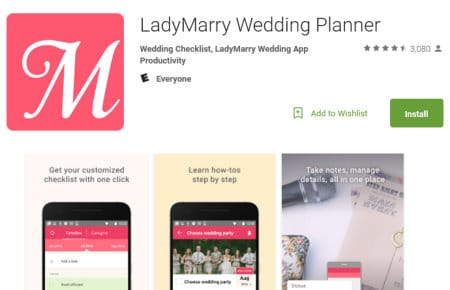 Wedding Site Apps
For these apps, you'll need to sign up for an account via their website, but once you do, you'll be able to customize various planning lists, set reminders and use their mobile app to keep tabs on the go. Depending on the site, you'll also have vendor and registry lists at your fingertips.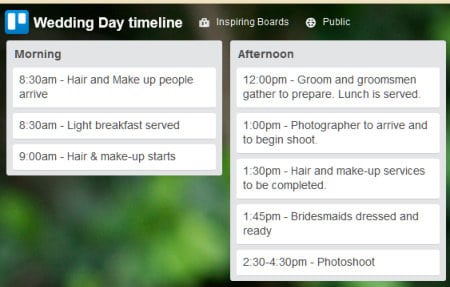 Though not a wedding app, Trello lets you create project boards that you can keep for yourself or share with others. You can also set alerts and notifications. And instead of starting from scratch, you can copy wedding planning boards created by others. Sign up and set up everything online then download the Android or Apple mobile app.