Best Buy Return Policy Guide
Important Note: When you buy through our links, we may earn a commission. As an Amazon Associate we earn from qualifying purchases. Content, pricing, offers and availability are subject to change at any time - more info.
When returning an item purchased from Best Buy, how long do you have? What about if the item is a gift? And what can you return? You can find your answers to these questions and others with this helpful guide to the Best Buy return policy.
---
Advertisement
---
According to BestBuy.com, you can return your computer or electronics within 15 days of date of purchase of the item, subject to a restocking fee if there is no damage. If you are not completely happy with your purchased item and it is within 15 days of your purchase, take it back for a full refund.
Hopefully, this guide will prevent headaches and loss of money for Best Buys customers.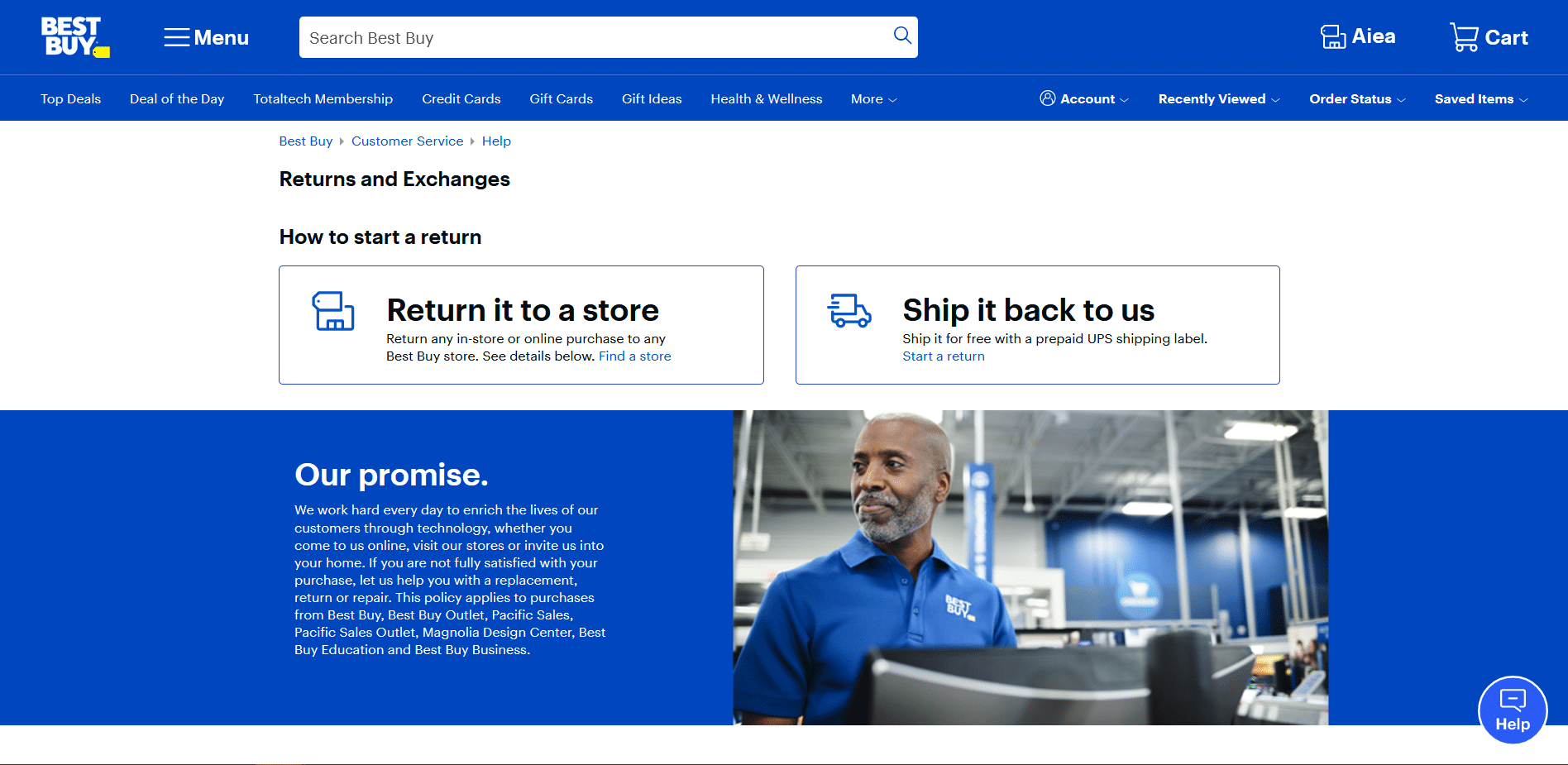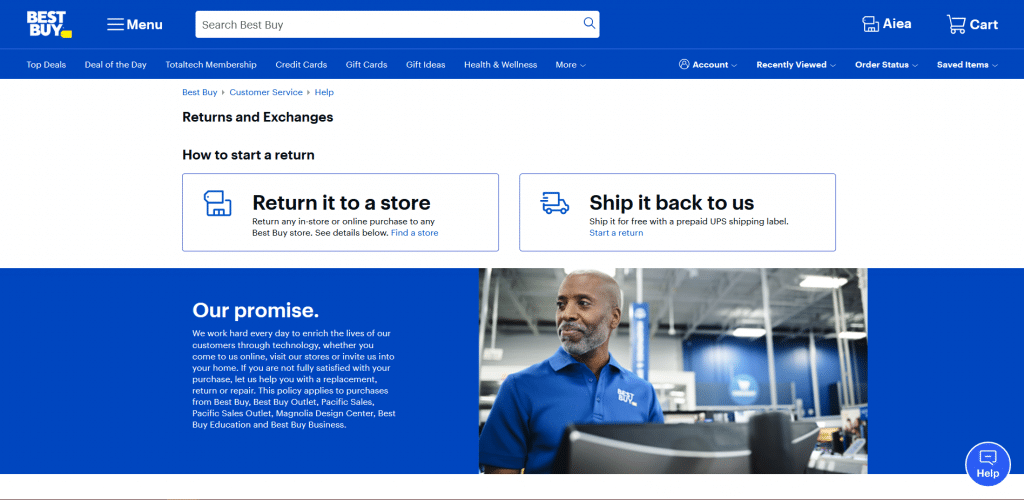 I noticed that the Returns Policy is not available and accessible on the Best Buy website. I tried all of the menu options available on the site but could not find a menu option for their returns policy.
To get to their returns policy, I searched using the search term returns policy at the top of the screen to access the return policy guidelines. I'm not sure why they would position it in this manner.
However, if you're looking for an easy-to-access guide to Best Buys' return policy, don't panic; I will try to decode their returns policy in simple terms.
Looking at the Returns and Exchanges page, there is an option to return a purchased item directly to the store.
They offer a Find a store locator to find a Best Buy store closest to you, which is a nice feature. You can also ship an item directly to Best Buy at no cost using a UPS shipping label.
Best Buy's return policy allows its customers to return a product that they have purchased from any of the following Best Buy stores:
Best Buy
Best Buy Outlet
Pacific Sales
Pacific Sales Outlet
Magnolia Design Center
Best Buy Education
Best Buy Business
According to the Best Buy website, the exchange period to return goods purchased from their store begins from the day you purchase and receive your product. The returns policy applies to new, clearance, open-box, refurbished, and pre-owned products. The table below summarizes Best Buy's returns period.
| | | | | |
| --- | --- | --- | --- | --- |
| Member status | Standard | My Best Buy Elite Members | My Best Buy Elite Plus Members | Best Buy Totaltech Members |
| Most products | 15 days | 30 days | 45 days | 60 days |
| Activated Devices | 14 days | 14 days | 14 days | 14 days |
** Note: Activated devices refer to any electronic device capable of being activated. These devices include cell phones, mobile tablets, mobile hotspots, and wearable devices. Furthermore, Verizon devices capable of being activated qualify for a thirty-day return period for all customers.
Are There Any Exclusions To Best Buy's Return Policy?
Certain non-returnable items are excluded from Best Buys' return policy. According to the Best Buy website, all Final Sale goods cannot be returned. Other exclusions include purchases made on custom orders and personalized orders. In the list below, I have outlined additional items that are non-returnable:
Non-subscription digital content (including digital gaming)
Prepaid cards
Vehicle replacement key fobs
Home standby generators
Memberships
Completed services
Plumbing items
Sexual wellness products
Trading cards (including Pokemon cards)
Opened SIM kits
Health supplements
Health test kits
Batteries
Cleaning agents
Oils, fuel, and filters
Cleaners
Ink and 3D printer filaments
Best Buy's Return Policy If Something Is Opened, Damaged, Or Defective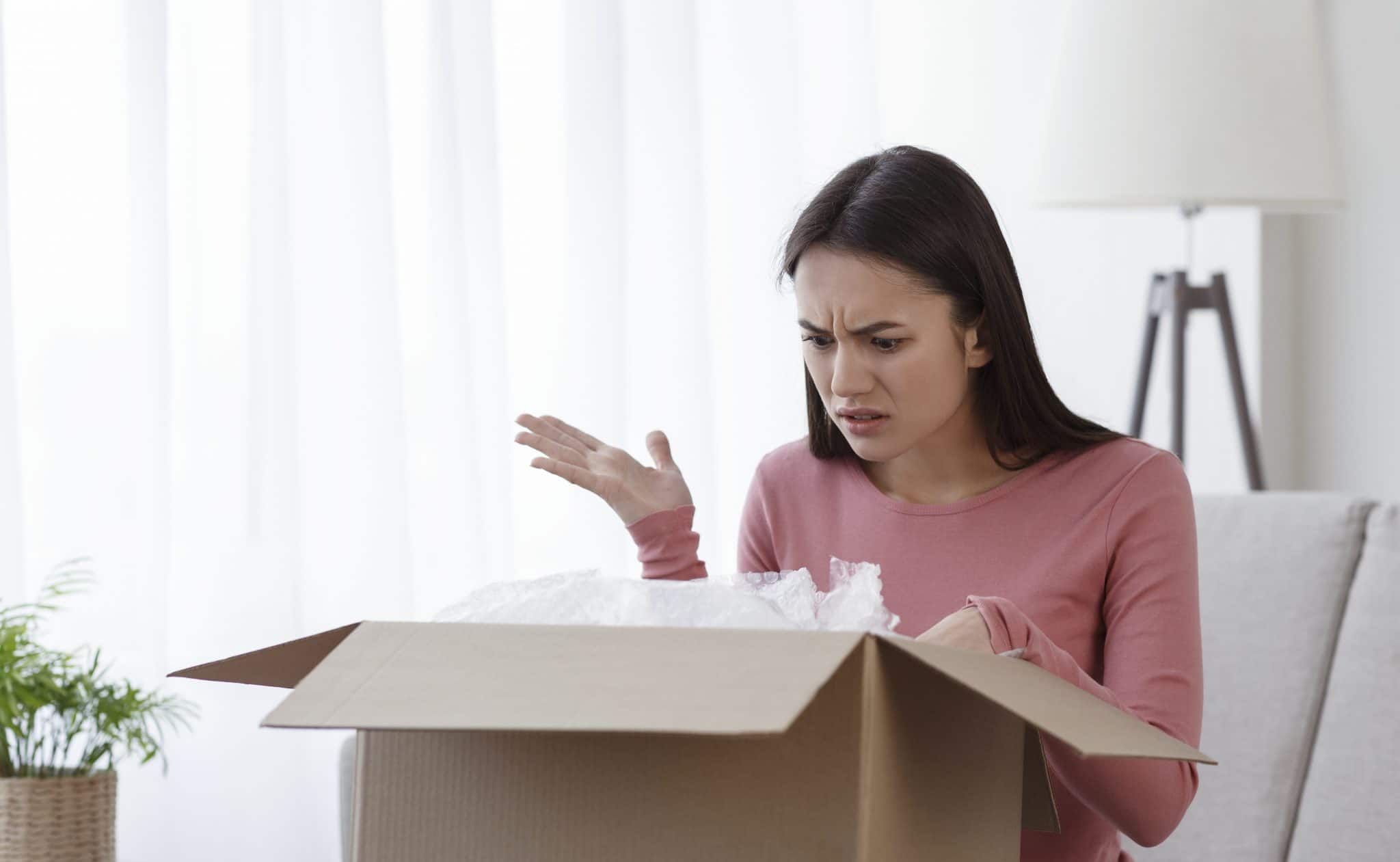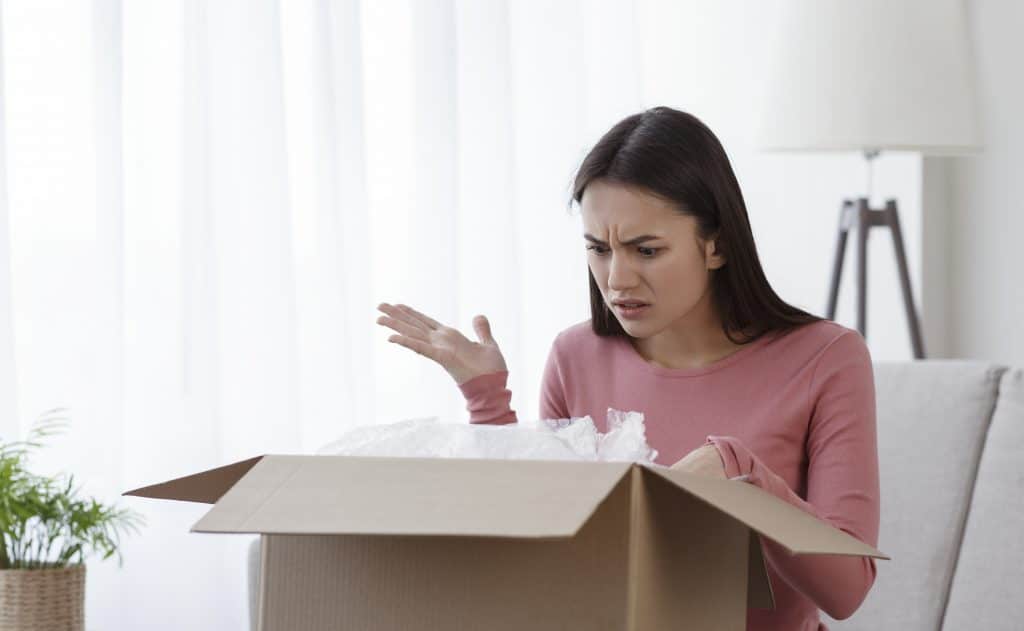 Unfortunately, all items returned to Best Buy need to be in like-new condition. Items that are damaged, dented, scratched, unhygienic and unsanitary, or missing major components will not be allowed to be returned.
When returning clothing, it should not be worn or washed, and the original price tags must still be attached for it to be accepted as a return.
Return Or Exchange An Item Without A Receipt At Best Buy
When returning an item to Best Buy, you may return it at any Best Buy store, even if you bought it from their online store. For efficient processing of your return, it is advisable to take your packing slip (if you have one) or your receipt with the credit card you used when making the purchase.
A valid photo ID is also needed as proof when returning an item to the store. If you do not have the original purchase receipt for the item, the packing slip or a credit card statement reflecting your purchase will suffice. Your return needs to be made within fifteen days of its purchase to qualify for a return if you do not have a receipt.
Will I Get A Refund Or Store Credit For My Return At Best Buy?
According to the Best Buy website, you will be reimbursed for your purchase like you originally paid for the product. If you wish, you can exchange an item for the same product.
When returning an item by mail, your return will be processed within 15 to 20 business days once Best Buy receives your return. Depending on your bank's processing time, it can take up to seven days for the refund to reflect in your bank account.
If you purchased an item for more than $800 in cash or $250 by check or debit card from a non-major bank, Best Buy would refund you by check within ten business days.
In addition, any amounts that were deducted from a gift card will be credited back to the gift card. If you do not have the gift card used for the original purchase, you can call 1-888-BEST BUY (1-888-237-8289) with your order number, and Best Buy will send you a replacement.
Best Buy's Return Policy For Laptops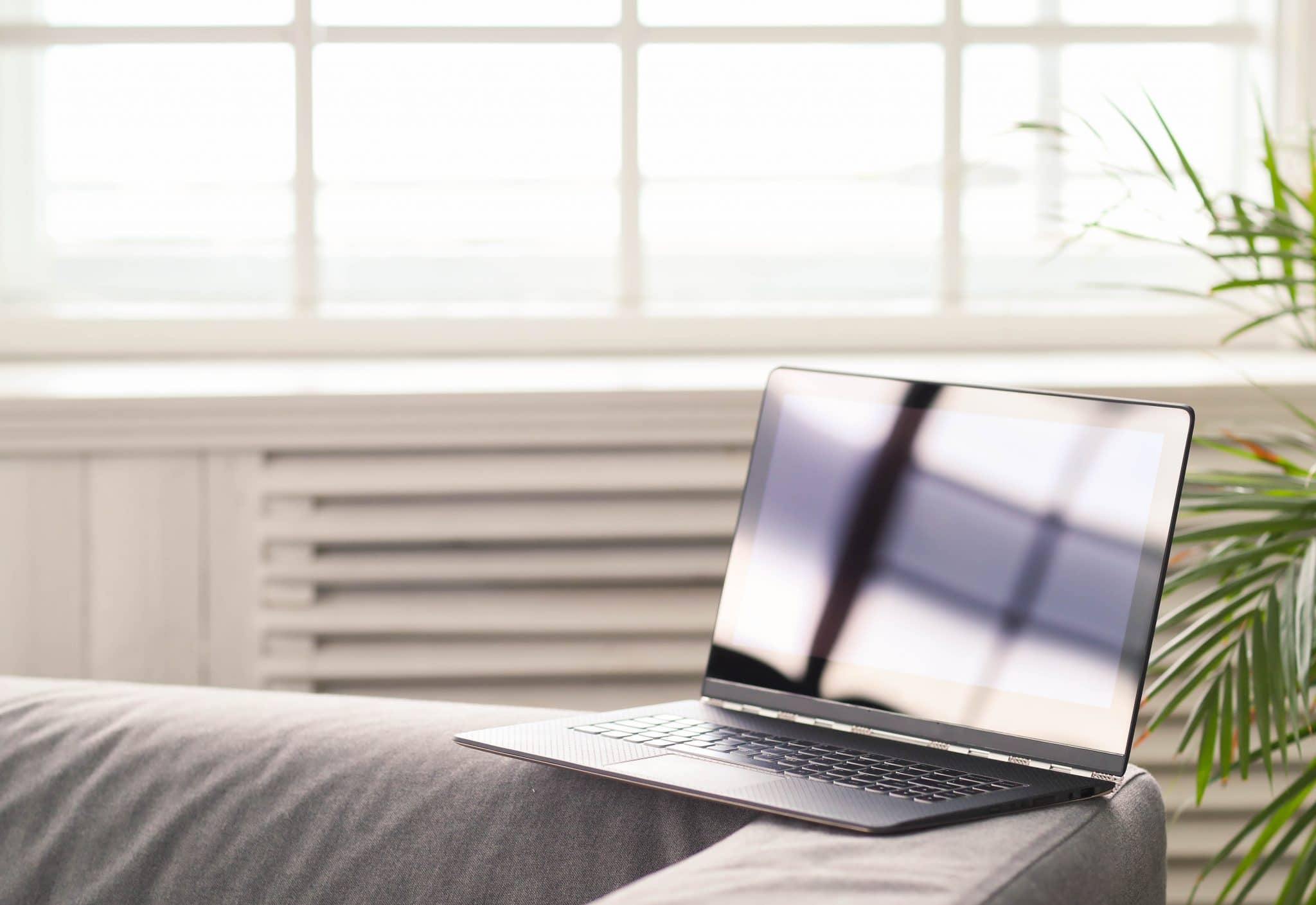 When returning a laptop to Best Buy within the 15-day exchange period, you should ensure that it is still in its original packaging. Also, ensure that all necessary components bundled with the laptop are included in the box.
So, this will include the laptop's battery, battery charger, and any other device that was packed together. If you return the laptop within its exchange period, Best Buy will arrange for a replacement to be sent back to you.
Furthermore, suppose the laptop was using any connected Wi-Fi device. You must ensure that all cellular data has been removed/deactivated and the device is no longer connected to any cloud account or any other device.
It is important to note that you will be denied a return on your laptop if the return period has lapsed. If you plan on returning your laptop to Best Buy after the 14-to-45-day exchange period, your return will be denied.
So, if you find that you are not entirely happy with the purchase of your laptop, or it is defective or damaged in any way, return it immediately. As with any other item purchased from Best Buy, you need to provide proof of your purchase, such as a receipt, packing slip, or credit card statement.
The table below summarizes Best Buy's returns policy for customers when returning items purchased from a Best Buy store.
| | |
| --- | --- |
| Best Buy Returns Policy | Yes / No |
| Return to Store | Yes |
| Ship to Best Buy | Yes |
| Free Shipping on Returns | Yes |
| Best Buy Agents Available 24/7 | Yes |
| Returns for International Customers Allowed | Yes |
| Returns allowed by mail | Yes |
| Are returns allowed after the return period has lapsed? | No |
Abusing Best Buy's Return Policy
While a return policy is supposed to safeguard both Best Buy and you, the customer, Best Buy has gone to great lengths to prevent any abuse and misuse of their returns policy.
While you are allowed to return an item with any Best Buy store when you are not happy with the item, or if the item is damaged or defective, returning an item that you purchased from a Best Buy store too many times can get you denied future returns.
Best Buy takes these types of matters very seriously, and they have gone to the extent of hiring an external company to monitor and track customers' purchases and returns. The Retail Equation analyzes customers' return behavior to detect whether a return is fraudulent or valid.
If it is found that a customer's return was fraudulent, they can be denied any future returns, either permanently or for a year. The following activities by a customer can be flagged as suspicious return behavior, thereby being denied any future returns.
Returning an item too many times within a short period.
Making a return without the original receipt.
Returning stolen items.
Returning a product within a certain period.
Making a return of an item at store closing.
Returning of high-value products.
Returning a significant portion of your original purchase.
Furthermore, it is essential to note that Best Buy continually amends and updates its returns policy.
It is stated on Best Buys' website that Best Buy may run evaluation tests on their exchange and return policy in some locations, resulting in Best Buy amending certain of their returns policy. It states thus on Best Buys website: "Best Buy may run tests of the Return and Exchange Promise in select locations and may amend these terms at any time."
Before buying any item from Best Buy, you must familiarize yourself with their return policy to avoid being caught off-guard.
The Roundup
I hope that this guide to Best Buy's returns policy has been helpful to you. It is also recommended to check the condition of any appliance or item purchased from Best Buy before accepting delivery of the item. If you find that the product you received is damaged, defective, or has any other issues, you can refuse delivery of the item.
After you have accepted delivery of your item, you have fifteen days to contact Best Buy regarding any defective and damaged item.