Apps To Get Free Stuff Online
Important Note: When you buy through our links, we may earn a commission. As an Amazon Associate we earn from qualifying purchases. Content, pricing, offers and availability are subject to change at any time - more info.
Hundreds of apps are available that reward users with meals, gift cards, or even cash in return for performing activities they would otherwise do for free. For example, some restaurants offer frequent customer rewards programs, while other businesses pay people to execute mundane chores for them online. So, let's explore some of these apps.
---
Advertisement
---
Key Takeaways
Many of these apps provide gifts on your birthday if you have signed up with the app.
It's now more straightforward than ever to get free gift cards from apps. We've rounded up some of the most popular apps for earning gift cards by doing easy activities on your phone. It encompasses anything from viewing videos to scanning receipts to simply strolling into a store.
Americans who buy coffee weekly potentially spend up to $1,100 per year. As a result, some apps credit points on every dollar spent. So, to keep your tummies and wallets full, we've compiled a list of free food apps to assist you in getting free meals!
When it comes to receiving freebies, there's an app for that, just as there's an app for just much everything else in today's society. However, some apps follow a longer process than others to reward you with the free goodies they have to offer.
Apps To Get Free Food & Drinks
You can order meals more conveniently and keep track of your reward points by downloading a restaurant's app. Even better, restaurants frequently provide complimentary meals in return for downloading their apps as a bonus.
Although you won't get complete meals or the most costly menu items for free, many restaurant apps provide new customers little freebies like desserts, snacks, beverages, and sandwiches. So, starting with Auntie Anne's, here's what freebies you could be looking forward to receiving.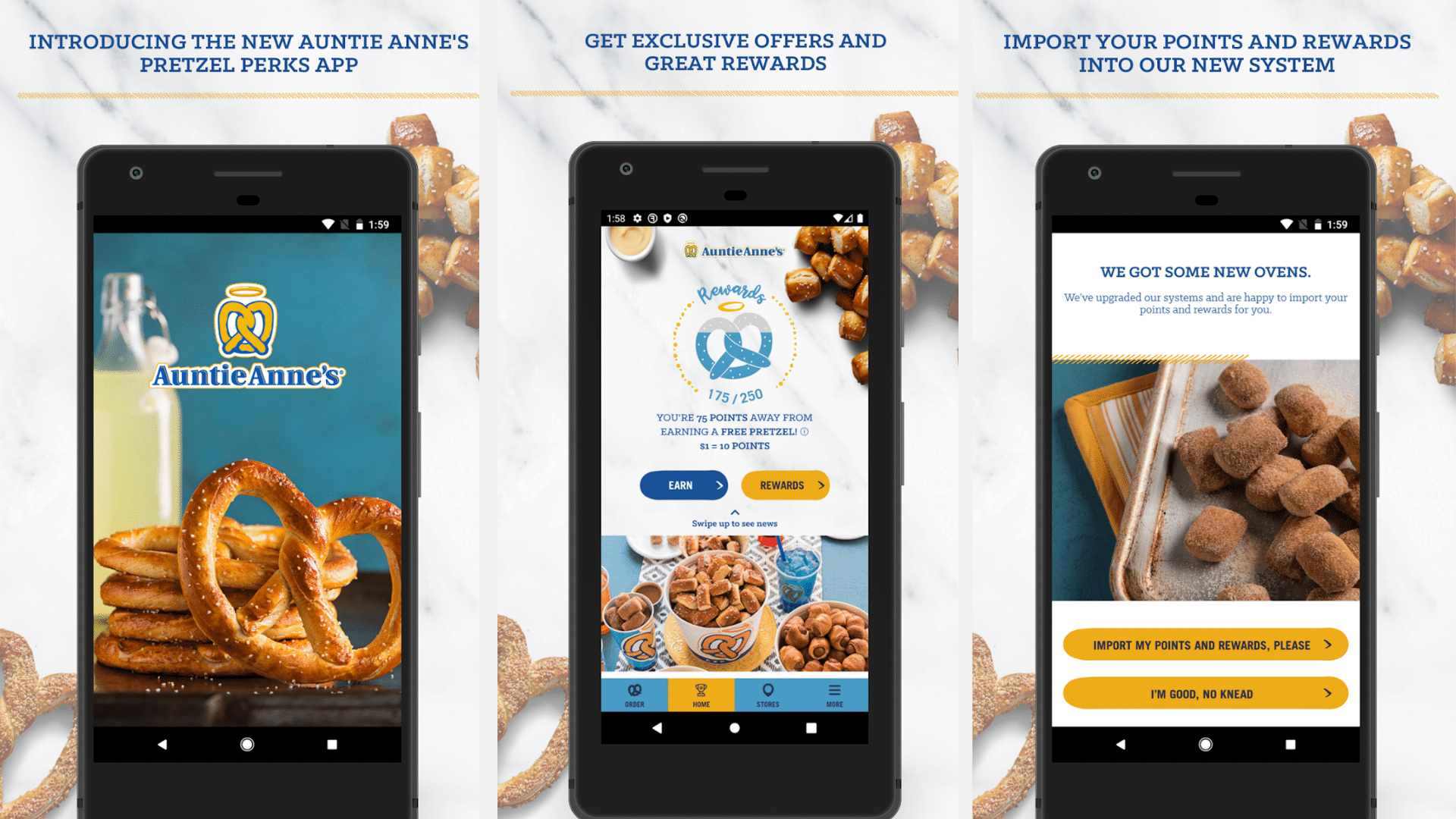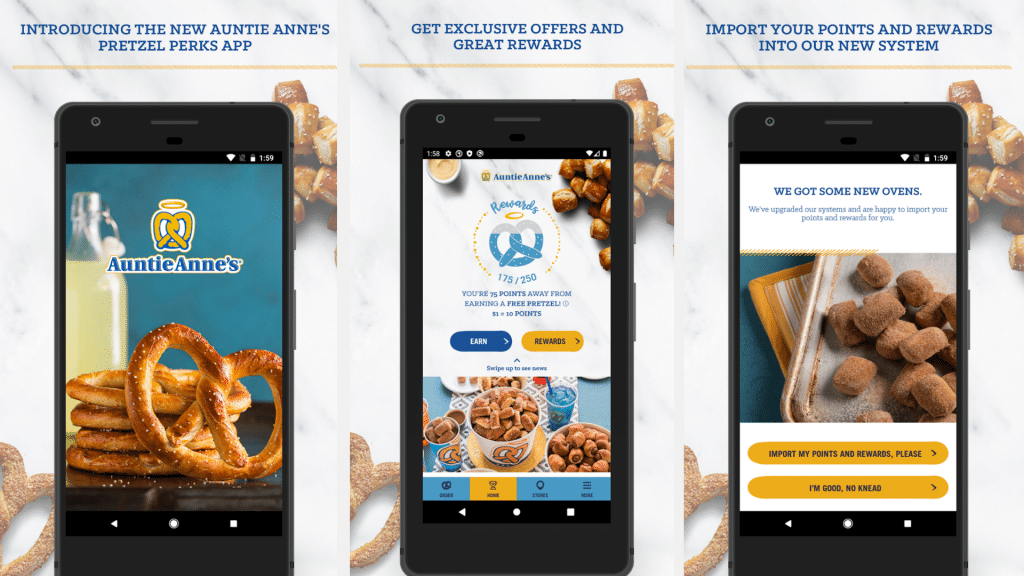 Are pretzels your thing? Of course, it is! After you download My Pretzel Perks and make your first purchase, Auntie Anne's will give you a free pretzel. Plus, every $30 spent on the app earns you a free pretzel. To be honest, that sounds like the ideal reason to stock up on free pretzels.
Download the app and create an account to join Auntie Anne's My Pretzel Perks. Then you're on your way to collecting points toward free pretzels and taking advantage of the free birthday pretzel offer! But, of course, when you make your first purchase using the app, you'll also get a free pretzel!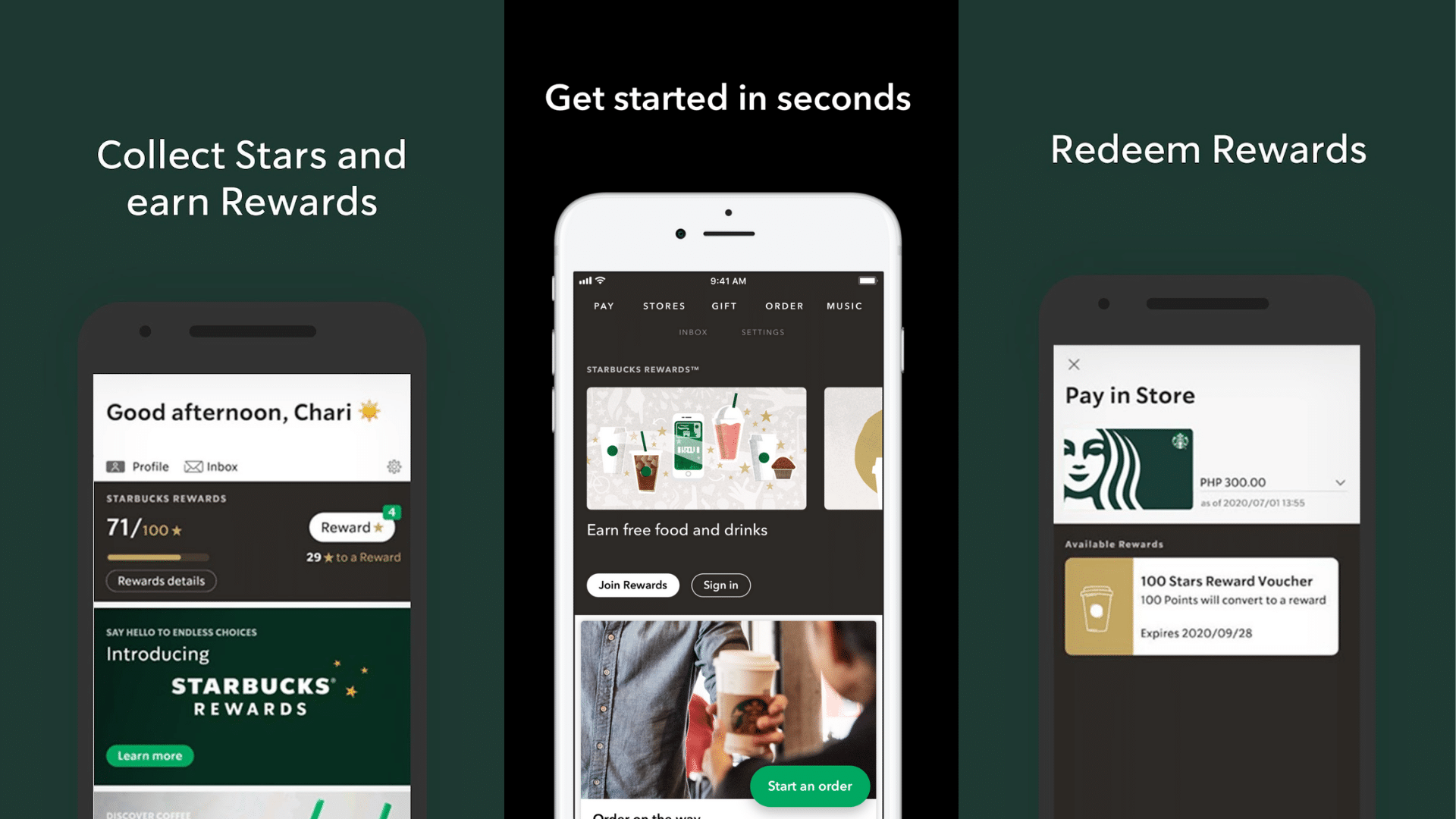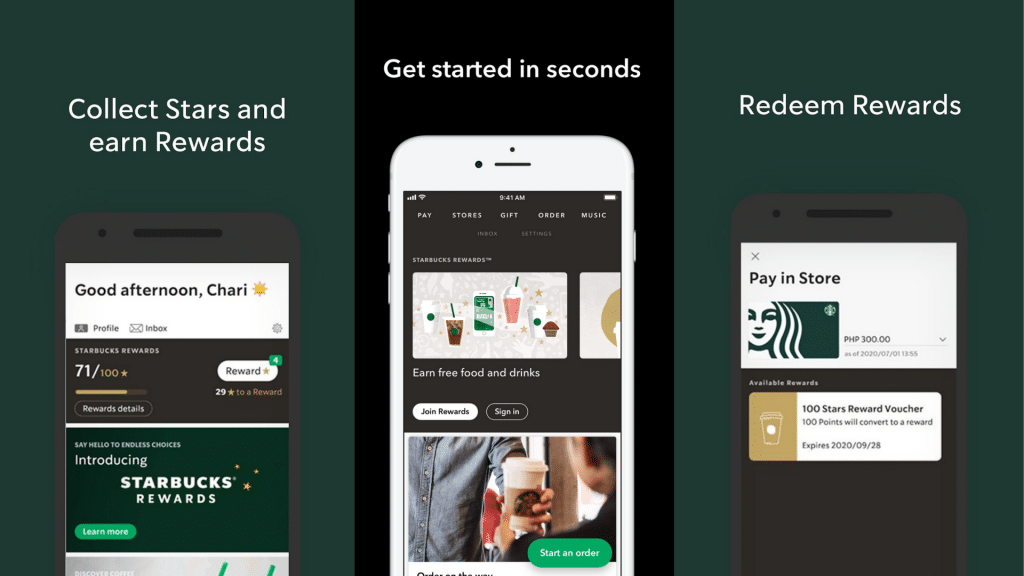 To this day, many individuals essentially live at Starbucks. As a result, while many people would not call it an addiction, they do have a personalized Starbucks cup sticker on their laptop, so who's to say?
Starbucks' Starbucks Rewards app is the sole method to obtain free things, so download it if you don't already have it. It is a mobile payment service that earns points redeemed for free at Starbucks. Essentially, $1 equals two points, and like with any other addiction; these points will rapidly build up.
Gold members receive a surprise double star day once a month. In addition, spending money at Starbucks has never been more rewarding, with four stars for every dollar spent.
Starbucks coffee is a little costly, but the price includes a lot more. However, all coffee and tea drinks may be refilled for free with the Starbucks Rewards program, so don't be scared to return for more. It might also explain why I consume three cups of iced brown sugar oat milk shaken espresso almost every day (SOS).
Tell everyone about your birthday if it's your dang birthday! But, of course, we are talking about getting free stuff! All Starbucks Rewards Program members receive the finest present for their birthday: a free Starbucks drink.
It may appear sketchy, but I have a pro tip for you because I have done it previously at work. Be a good coworker before you go for your break, offer everyone a mobile order, and request payment via Venmo. By doing this, you take everyone's points at no additional cost. When Starbucks rewards are at stake, there's no room for judgment!
With all of this talk about reward points, you might be wondering how to put them to use. The principle is simple: for every 125 points you earn, you receive free food or a drink, the more points you have, the better the rewards.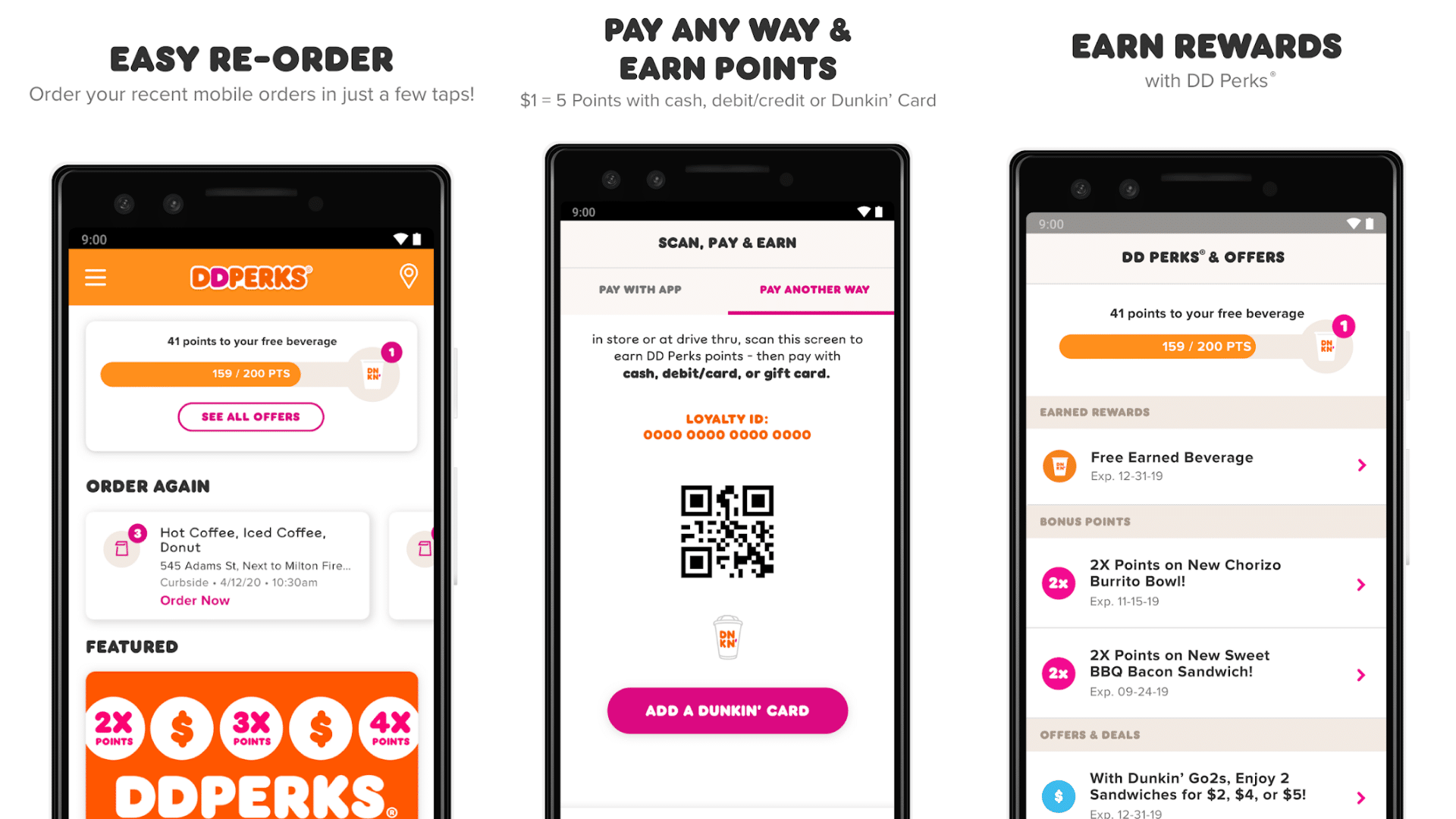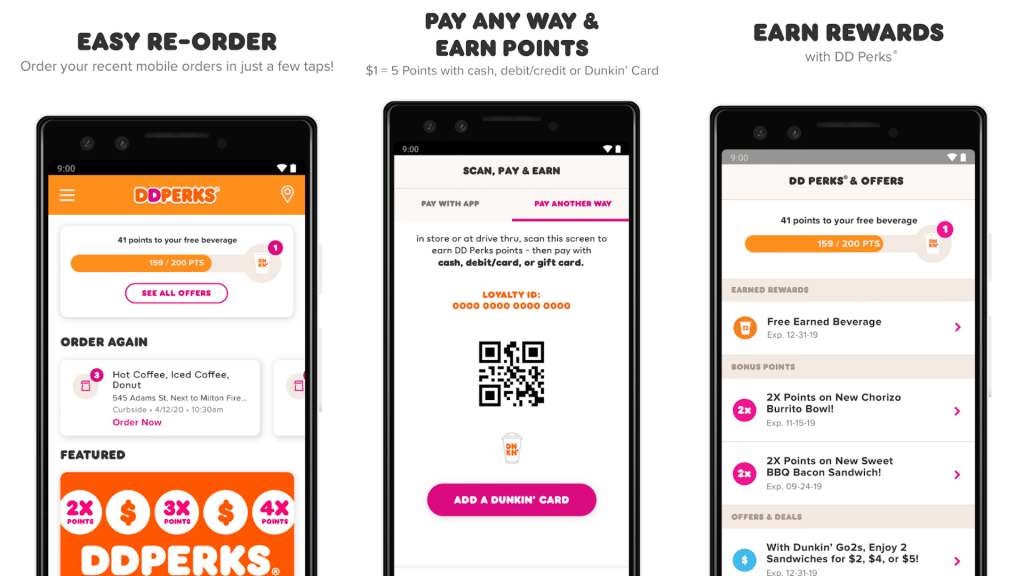 Don't get too excited: you won't get any free donuts when you download the Dunkin' Donuts app. However, you may get a free drink when you sign up, on your birthday, and every time you spend $40. That said, don't worry if you're still hung up on the free doughnuts — the business regularly throws out free donuts on National Donut Day.
You may earn points by paying for eligible items with your registered Dunkin' Card at locations participating in their DD Perks program. Every $1 you spend earns you five points, and every 200 points earn you a free beverage Reward Coupon.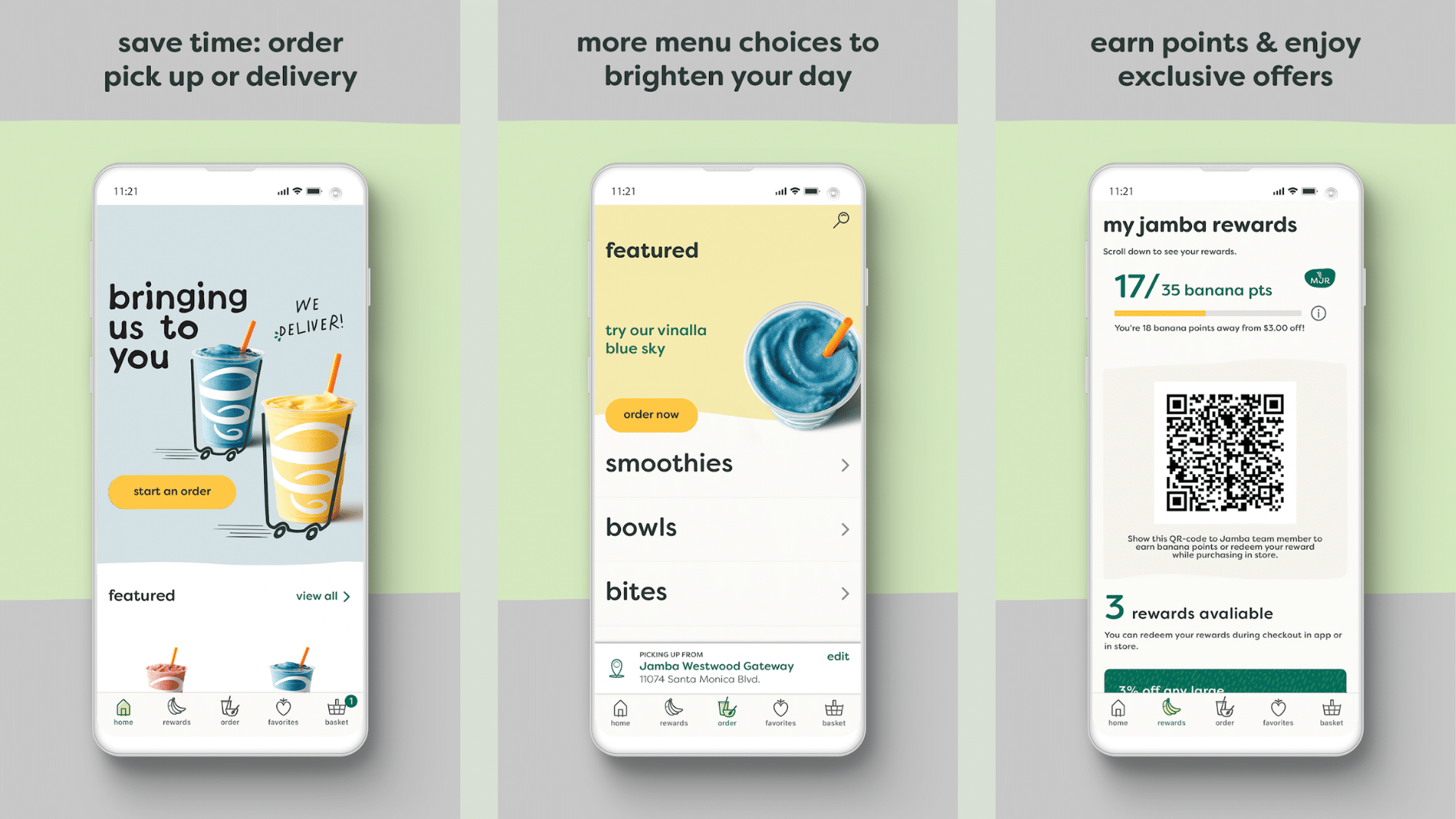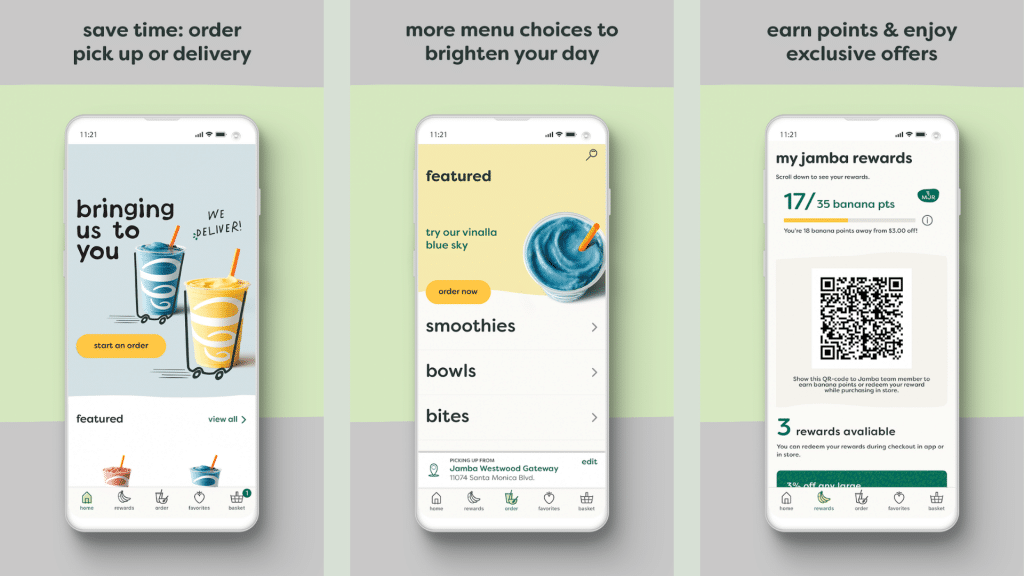 Some individuals want to have a party to commemorate their birthday; I prefer to commemorate my birthday by visiting places that provide me with free meals. To get $3 off your first order, download the app and register for a Jamba rewards account.
In addition to allowing you to place an order ahead of time, the app keeps track of your reward points, which you can use to make future purchases (35 points are worth $3). Furthermore, you'll also get a free smoothie on your birthday if you're a Jamba member, so don't forget, if it's your birthday, it's Jamba time!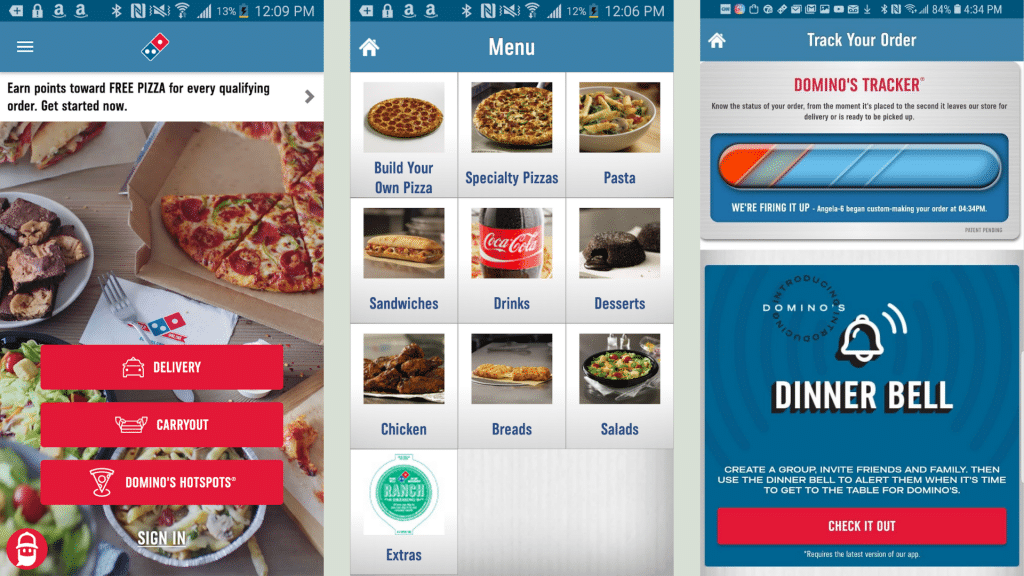 To be honest, Domino's Pizza is about as necessary for a college student as textbooks or Uber. Get a free medium pizza when you reach $60 on the Domino's Pizza app by downloading it. Which, to be honest, shouldn't take more than a few weeks. Customers who purchase online for delivery from Domino's are eligible for a Surprise Free.
Customers will be notified if they are among the lucky ones on the order confirmation page and via email. Surprise Complimentary labels will now be slapped on boxes of free menu items at Dominos. Additionally, each order of $10 or more will earn you 10 points toward your next free pizza.
Simply click the "redeem" option in your app or online dashboard after you've reached 60 points to add a free medium-sized pizza with 2-topping to your basket. This reward may be redeemed online and used at any Domino's location that participates. I don't know about you, but that Starbucks pro tip mentioned earlier is starting to look rather tasty.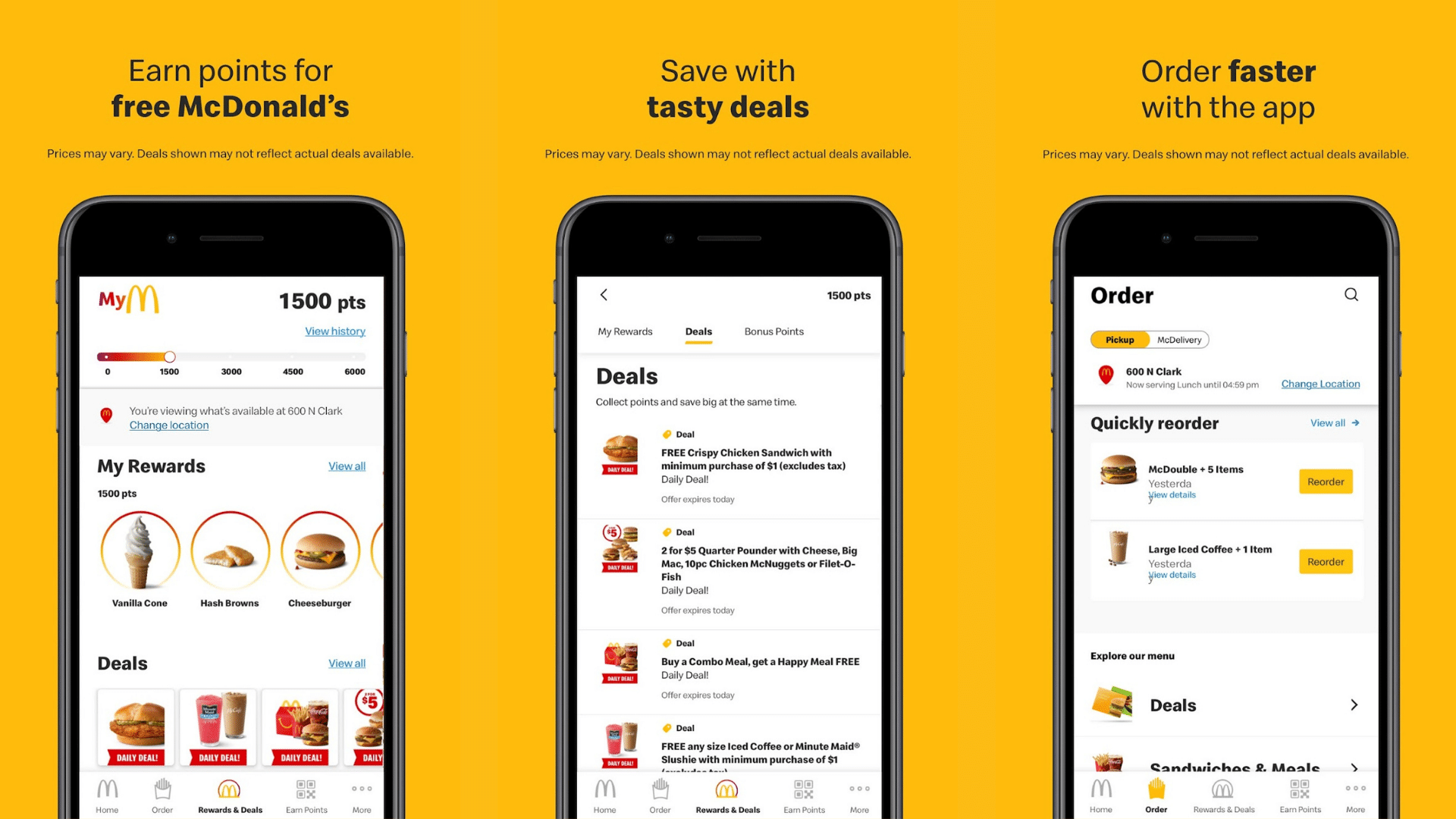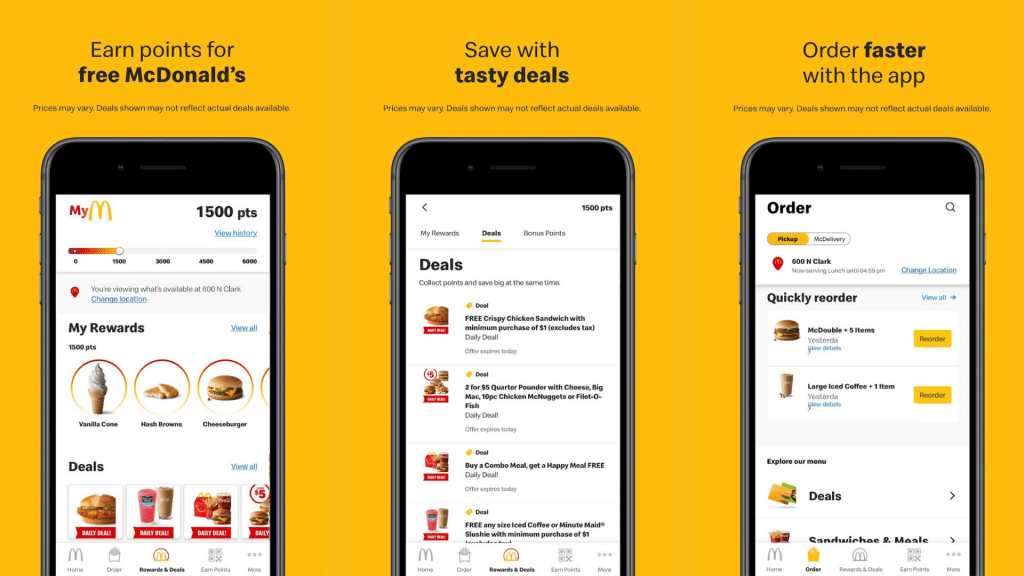 Is there anything better than McDonald's French fries for a snack? Save money the next time you and your friends go out by installing the McDonald's app. The specials change frequently, but they've previously included free sides of fries with any purchase and BOGO Happy Meals.
Furthermore, you can get points every time you place an order through MyMcDonald's Rewards, an app feature that is sometimes overlooked. First, however, you must tap on "Earn Points" to acquire a code that you must present to the McDonald's employees to start collecting points on your purchase.
It's simple to receive free goods at McDonald's utilizing the points system since every $15 spent earns you 1,500 points, and the more points you have, the more free products you may get.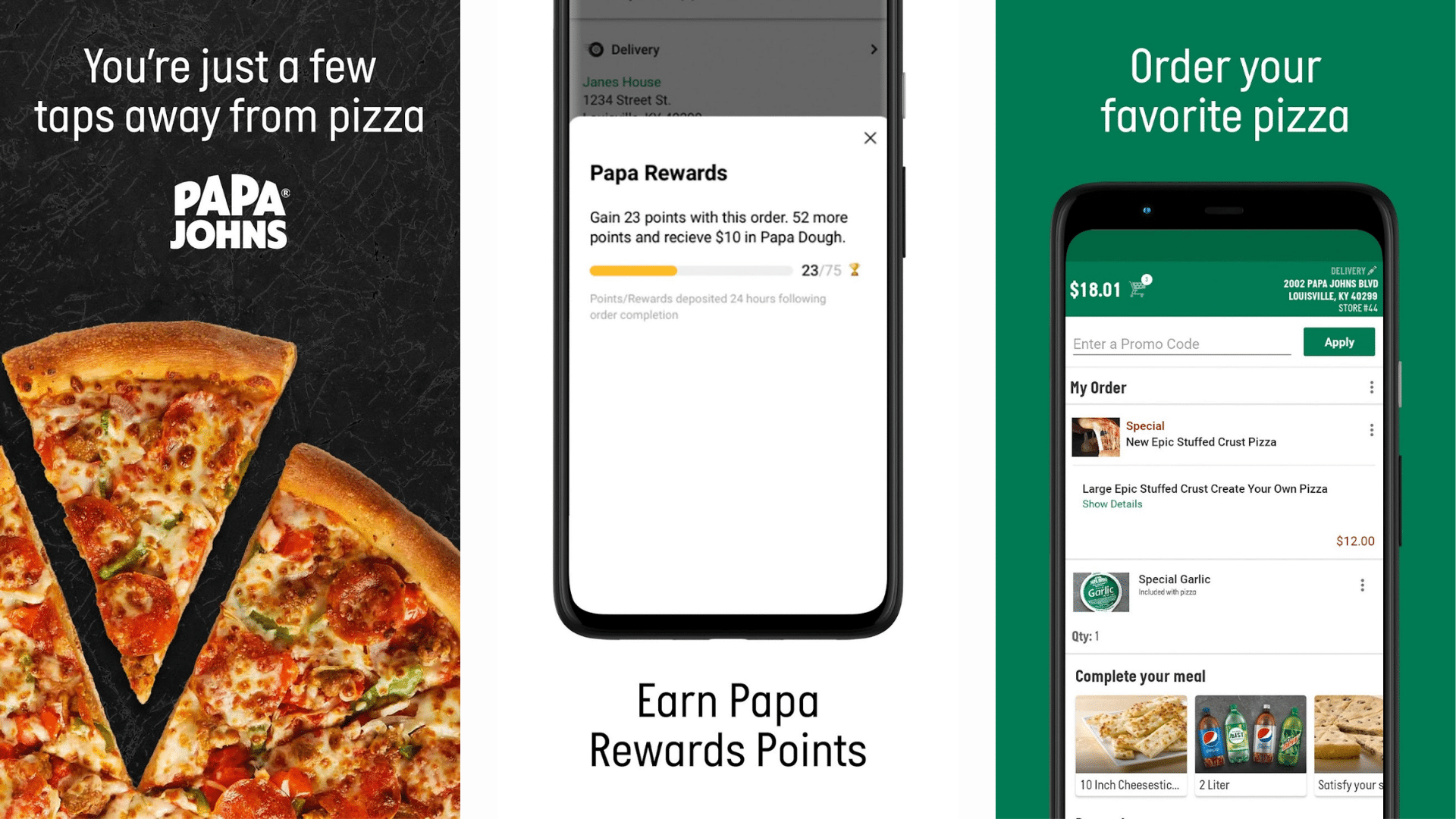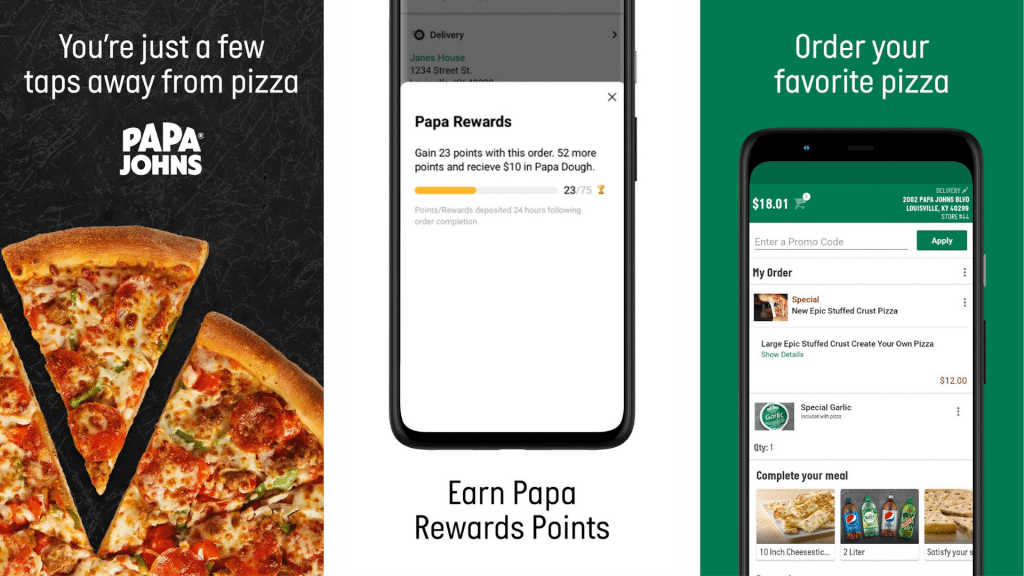 If you prefer a slice of Papa John's to a slice of Domino's, look no further than the Papa John's app. When you download it, you'll get one point for every $5 you spend, which you can use to get free meals. For example, garlic knots are worth ten points, while a big two-topping pizza is worth twenty.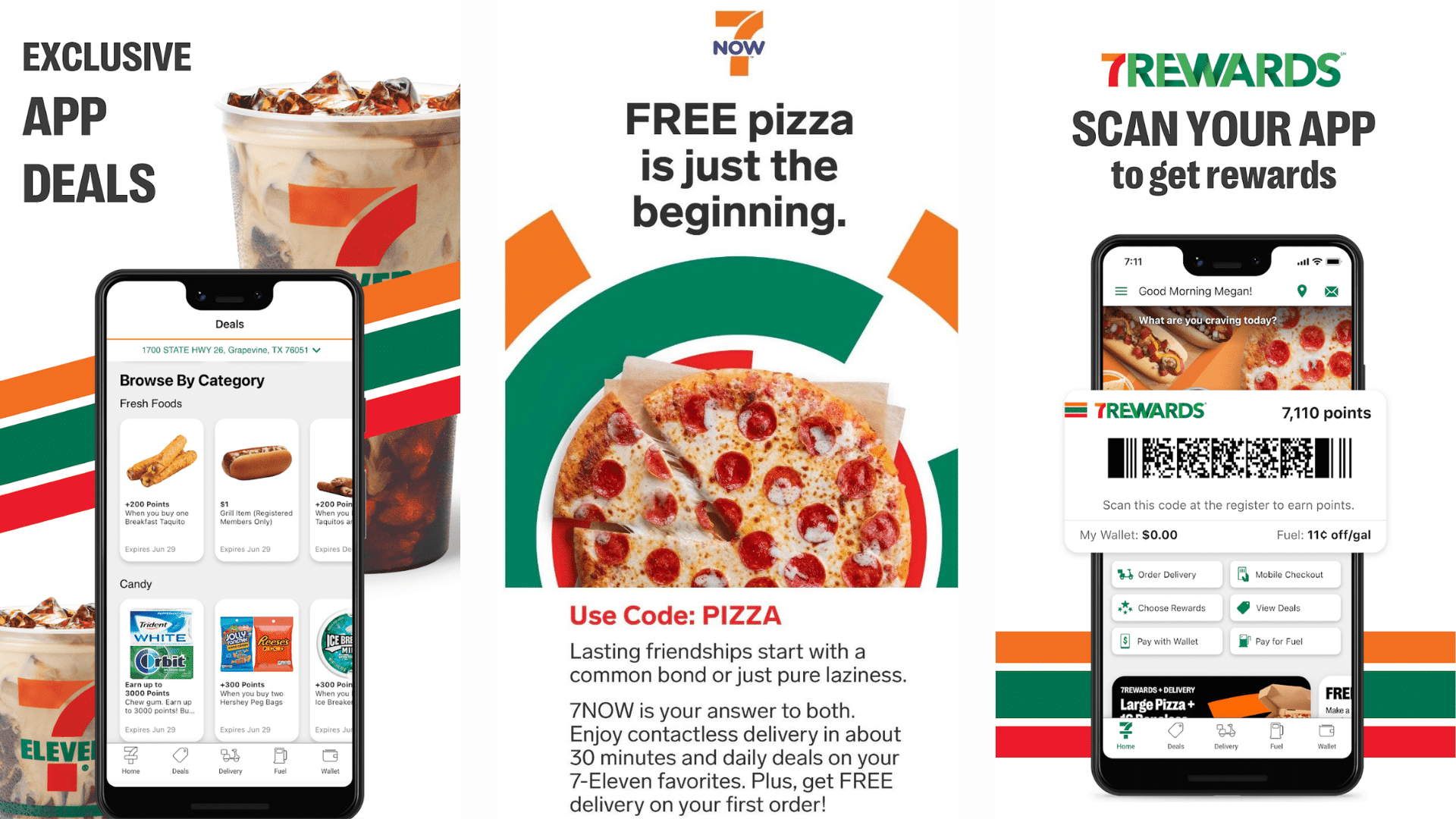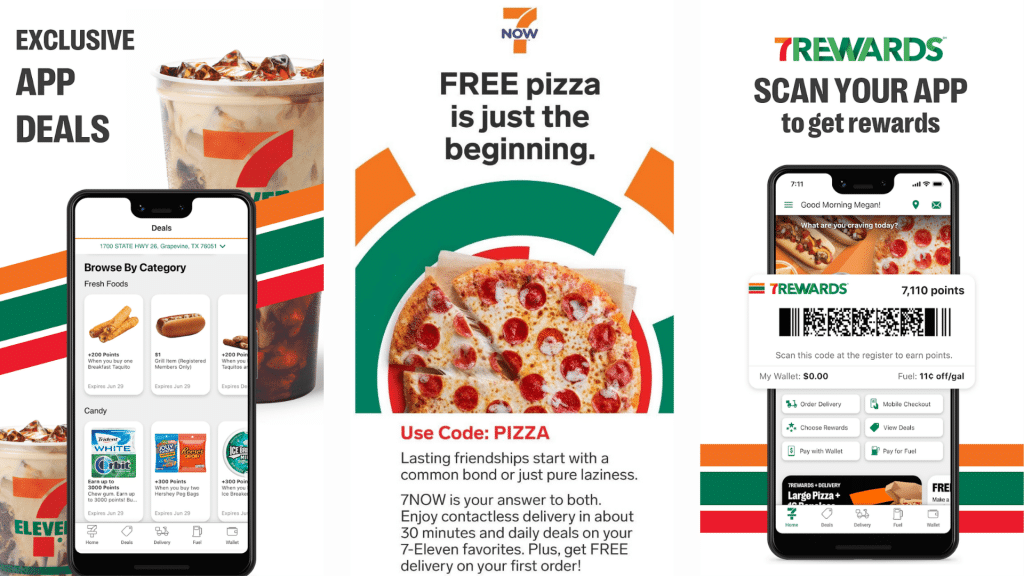 You can get a free coffee right away if you download the 7-Eleven app and join up for their rewards program. You can also get a free doughnut, taco, or Big Gulp by installing the app if coffee isn't your thing! Additionally, scan your app or enter your phone number at checkout to begin earning points.
You'll also receive discounts and be able to use your points to redeem for prizes and savings. You may also check-in or visit the app frequently to explore discounts and redeem your points for freebies.
Download the 7-Eleven Mobile App for free and enroll in the 7Rewards program, where you may scan your app every time you buy a drink and earn the 7th cup for free! Plus, for every $1 you spend, you'll get 10 points, which you can exchange for snacks, beverages, or other products in their store.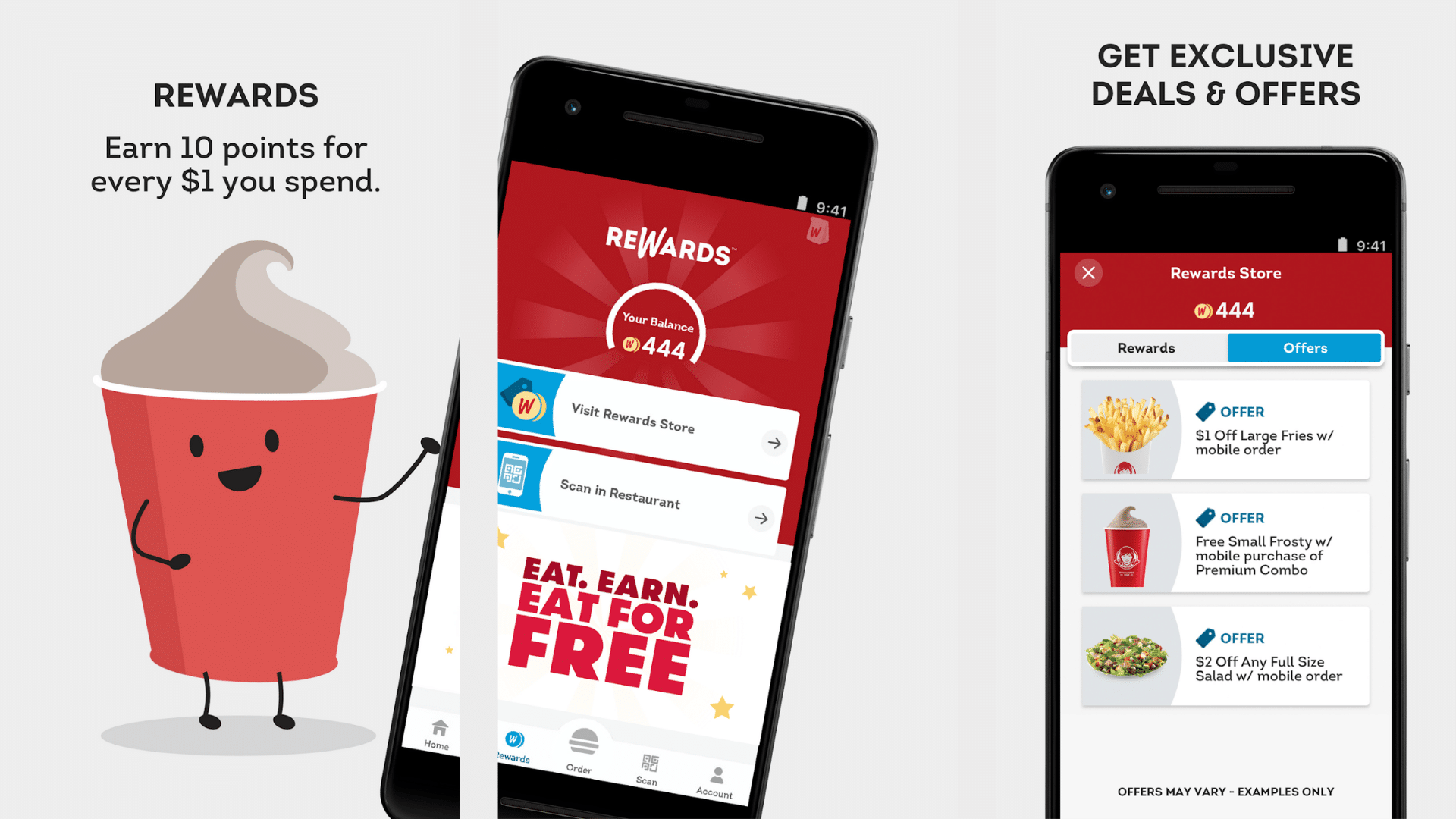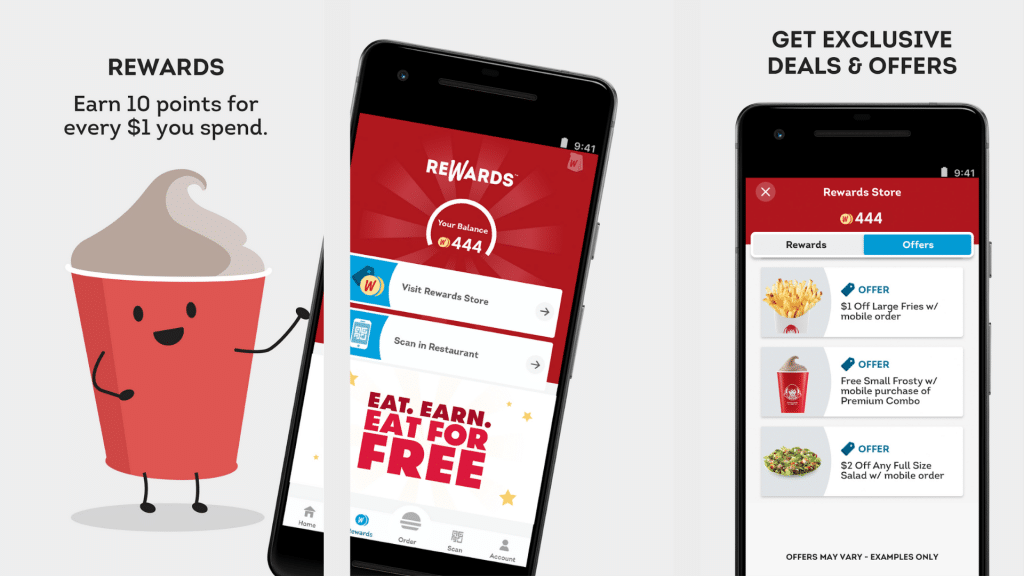 Only Wendy's ruthless Twitter account can compare to the incredible offers available through Wendy's app. For example, you will often get a buy one get one free (BOGO) on a single Dave's burger or a spicy chicken sandwich and other items, so you can treat a buddy (or, realistically, save yourself a meal for later).
Don't forget to enroll in Wendy's new Reward Program! That said, every time you place an order, you will earn points that may be redeemed for free meals! As a result, for every $1 you spend, you will receive 10 points.
A full-sized salad at Wendy's, for example, would cost 700 points. To get the free meal deals, all you have to do is download Wendy's app on your phone and utilize the scanning feature within the app. Wendy's bags and cups will begin to appear with a scannable "Sip & Scan" symbol, similar to a QR code, that will unlock the free meal deals.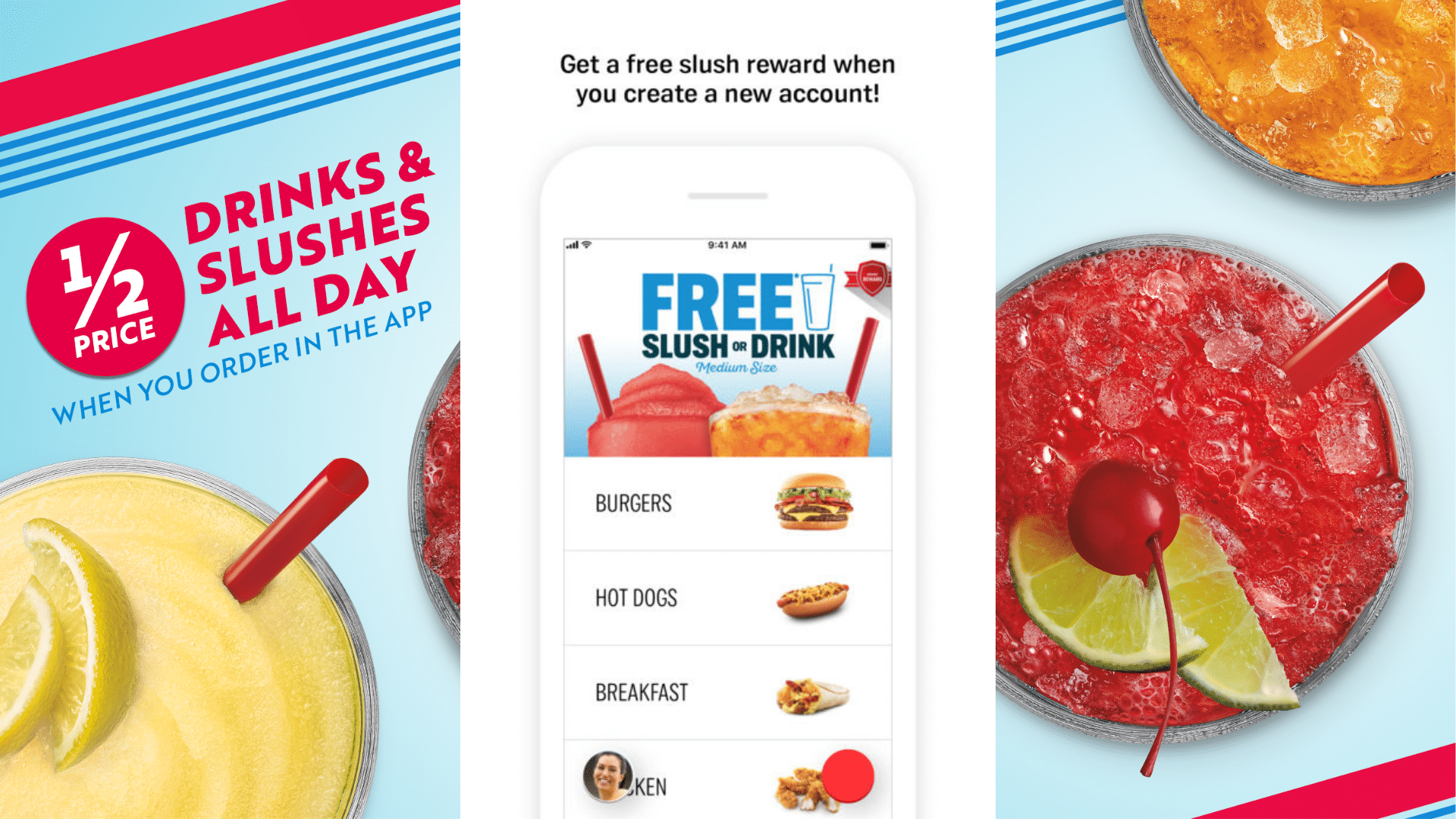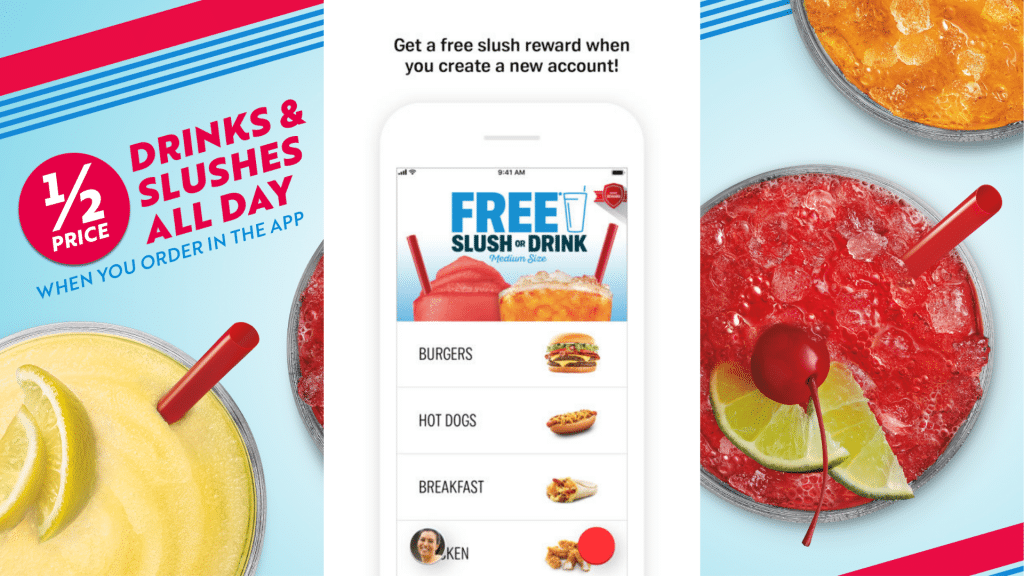 Oh, golly! Who doesn't like a good sonic slush? Download the Sonic Drive-In app now, and you'll receive a free medium slush simply for signing up. In addition, the app grants you access to monthly treats. It's as if it's your birthday every month.
Speaking of birthdays, you can access members-only promotions with an active My Sonic profile. For example, you may see or print coupons to use in-store, and if you join up for the Birthday Club, you'll receive a voucher for free tater tots, a cream slush, or a medium drink on your birthday.
Apps To Get Free Gift Cards & More
We all enjoy receiving freebies. That said, there are a few apps available that may provide you with prizes or free presents, or at the absolute least, locate savings on some of the items you purchase daily.
So, starting with Ibotta, these applications let you get discounts on groceries, win gift cards, or get points for doing things like checking into a restaurant or snapping a photo of your receipt.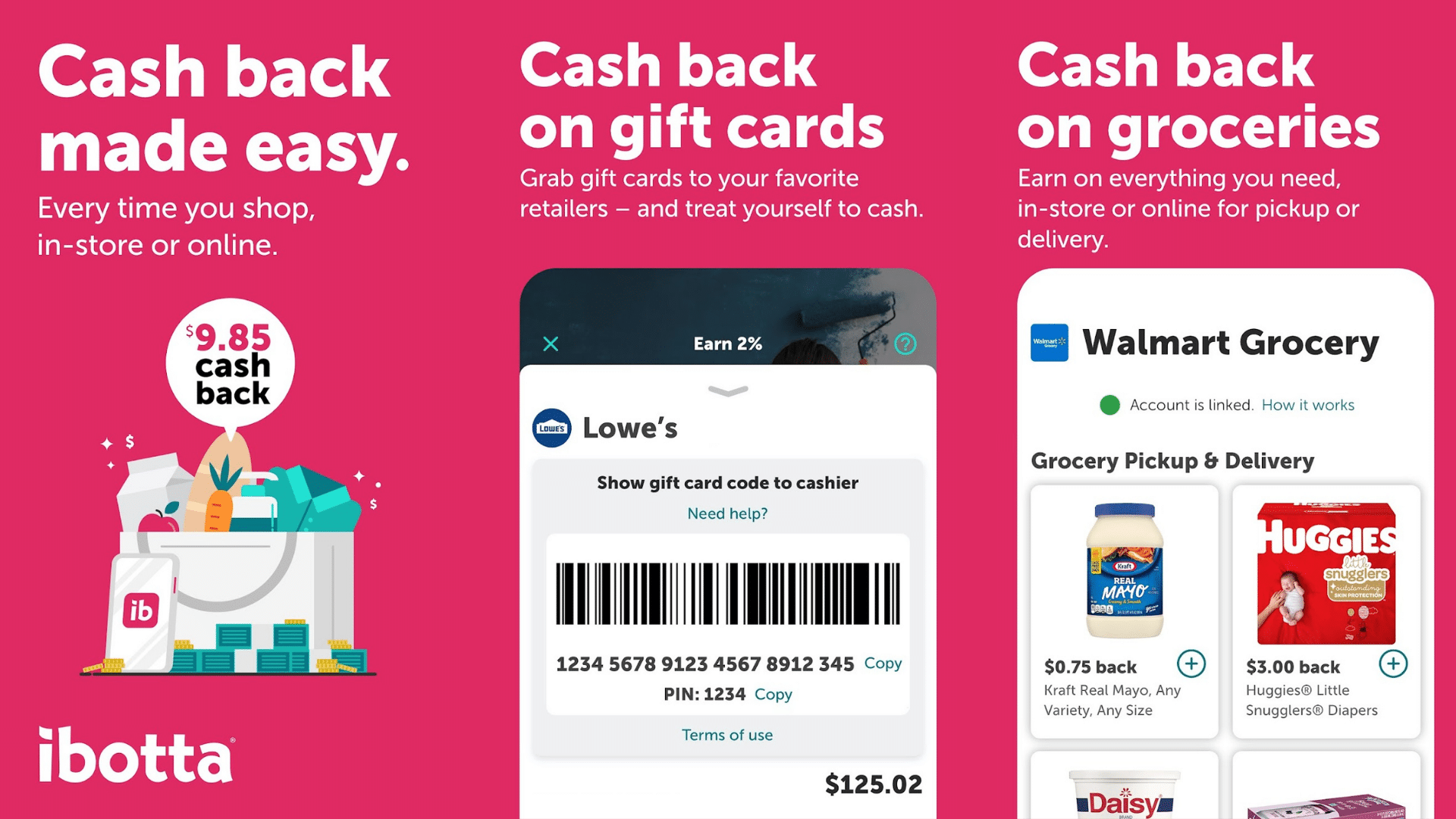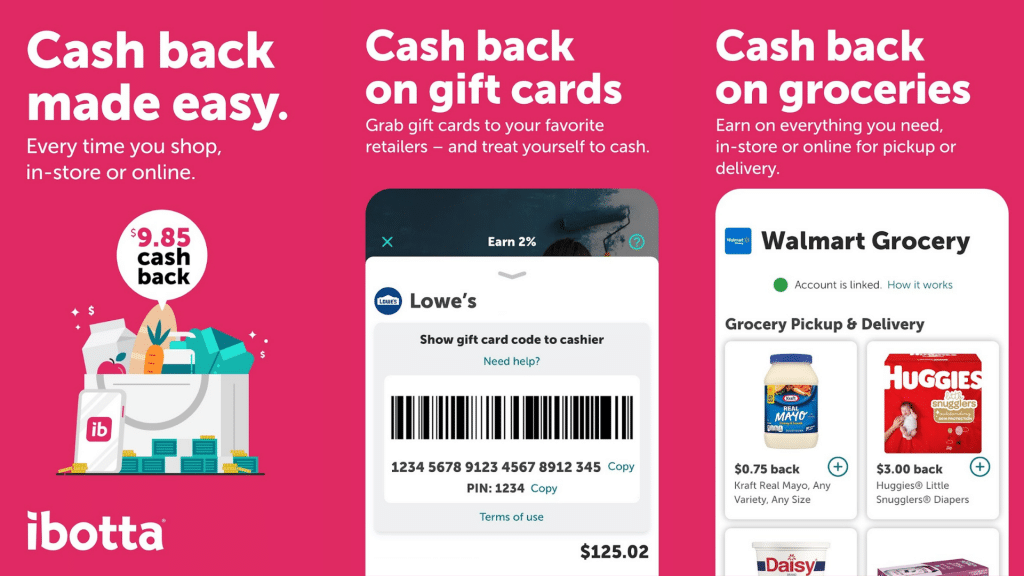 Ibotta is one of the most widespread receipt scanning applications on the market right now. Scanning receipts for gadgets, groceries, prescriptions, restaurant meals, and more can earn you money.
What's the best part? When you scan your first receipt, you'll earn a $10 bonus. Ibotta has grown, and you can now earn money by shopping through their partner applications. Let's imagine you want to purchase anything from Groupon. Click on Groupon on the Ibotta app to be sent to their app (or prompted to install it if you don't already have it).
Then, as you typically would, make a purchase using the Groupon app. But, instead, get 10% off your entire purchase price in cashback. This money will be placed into your Ibotta account immediately.
Ibotta has grown to the point that you can now earn money by buying online and linking your loyalty cards. For example, you can cash out for Amazon, Target, Starbucks, Best Buy, and a variety of other gift cards after your account reaches a minimum balance of $20. You may also withdraw money using PayPal or Venmo.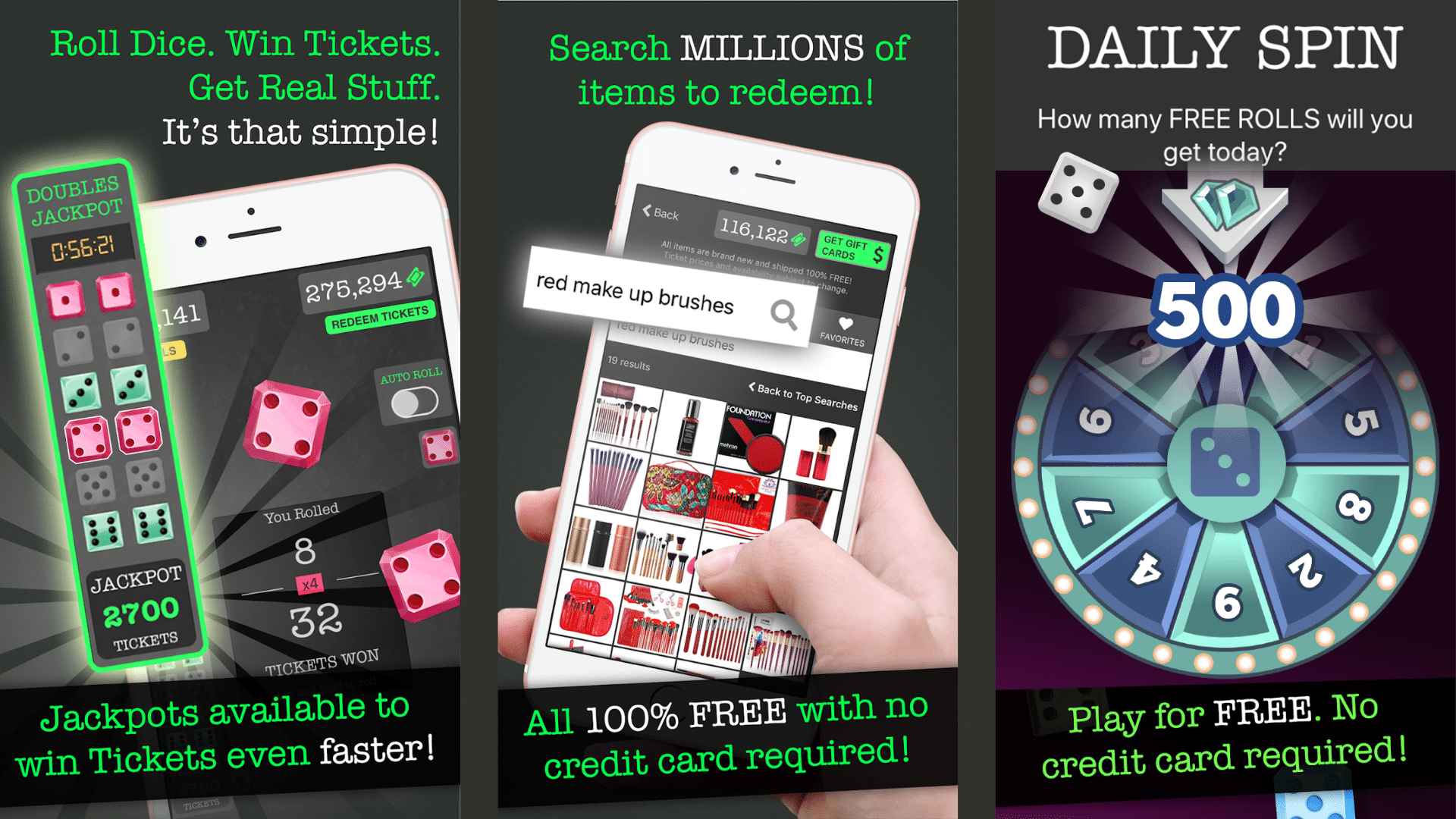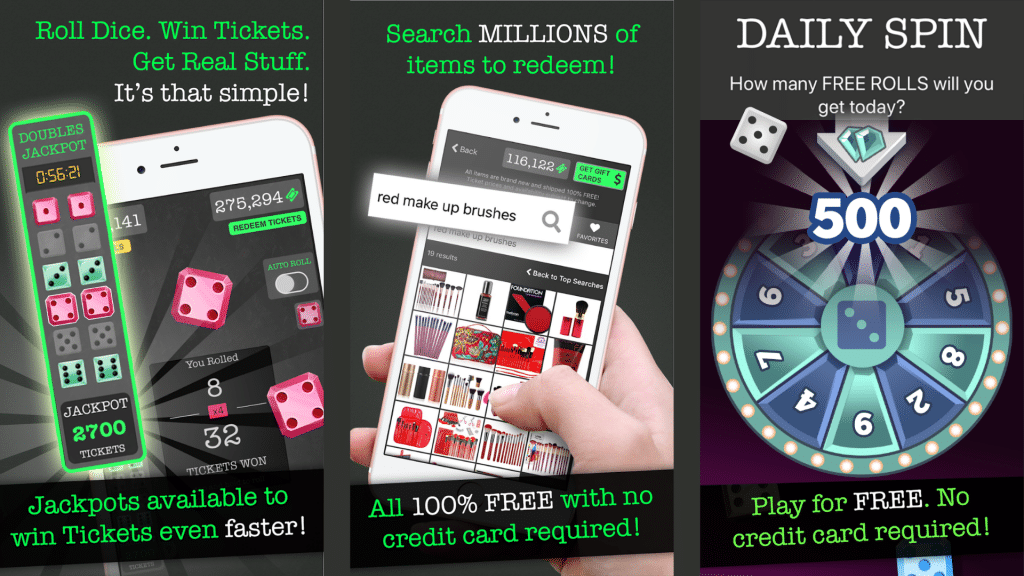 One of the most efficient approaches to receive free stuff is through the Verydice app. It is the quickest method of redeeming things and offers the most selection of products. The way the game works is that you get to spin a wheel every day.
This wheel will provide you with dice to roll, and each time you do, you will receive tickets. These are the tickets that can be used to get free stuff. In their reward area, you can find almost everything you can find on Amazon.
Gift cards, cosmetics, furnishings, and other items may all be redeemed. The greatest thing is that shipment is fast, with most products arriving within a week of the prize being claimed.
Furthermore, you can only earn up to ten rolls every day to spin the daily wheel. The main drawback is that it isn't available on all devices or in all areas, so if you can get the app, consider yourself already lucky!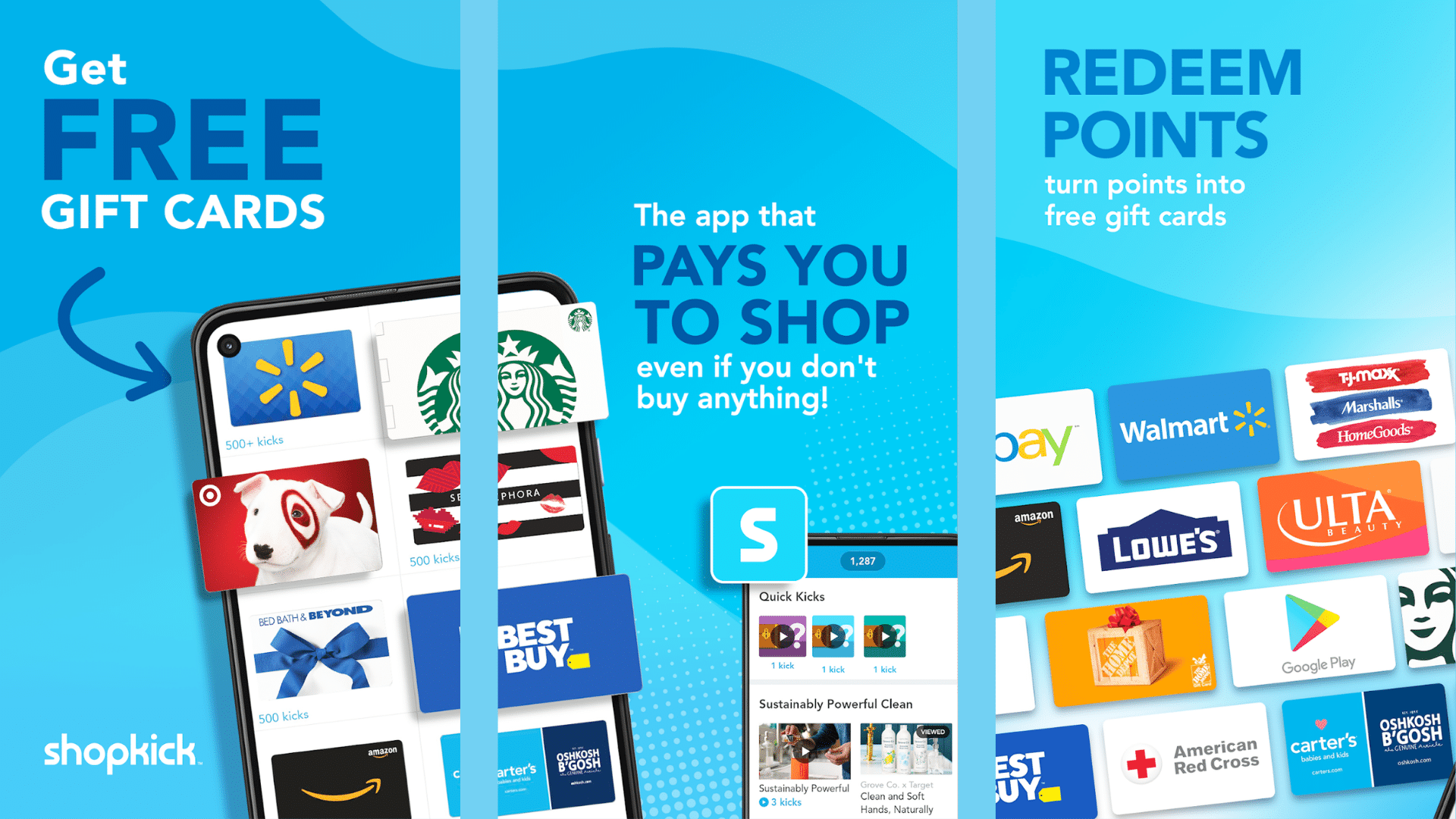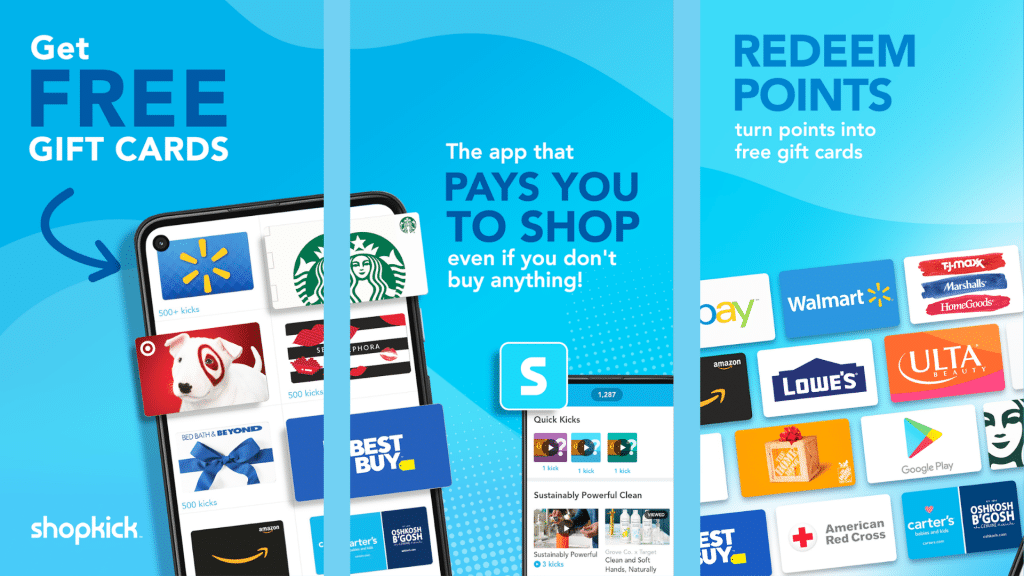 Shopkick is one of the top rewards apps available when it comes to shopping. Earn money by shopping, scanning barcodes, linking your credit cards, referring friends, scanning receipts, and more.
Shopkick appears to be constantly growing its earning opportunities. In fact, they were giving away two free $75 gift cards every day a few weeks ago. Unfortunately, this offer has now expired. They do, however, have similar discounts regularly, so keep a watch out.
Each time you accomplish a job using Shopkick, you will receive a set number of "kicks." These shoes may be traded in for cash rewards or a gift card of your choice. Best Buy, Target, Starbucks, and a slew of other retailers provide gift cards.
When you sign up as a new member, you'll get a bonus of 250 kicks, and you'll get another 250 kicks if you recommend your friends. Shopkick is the ideal app for those who enjoy shopping.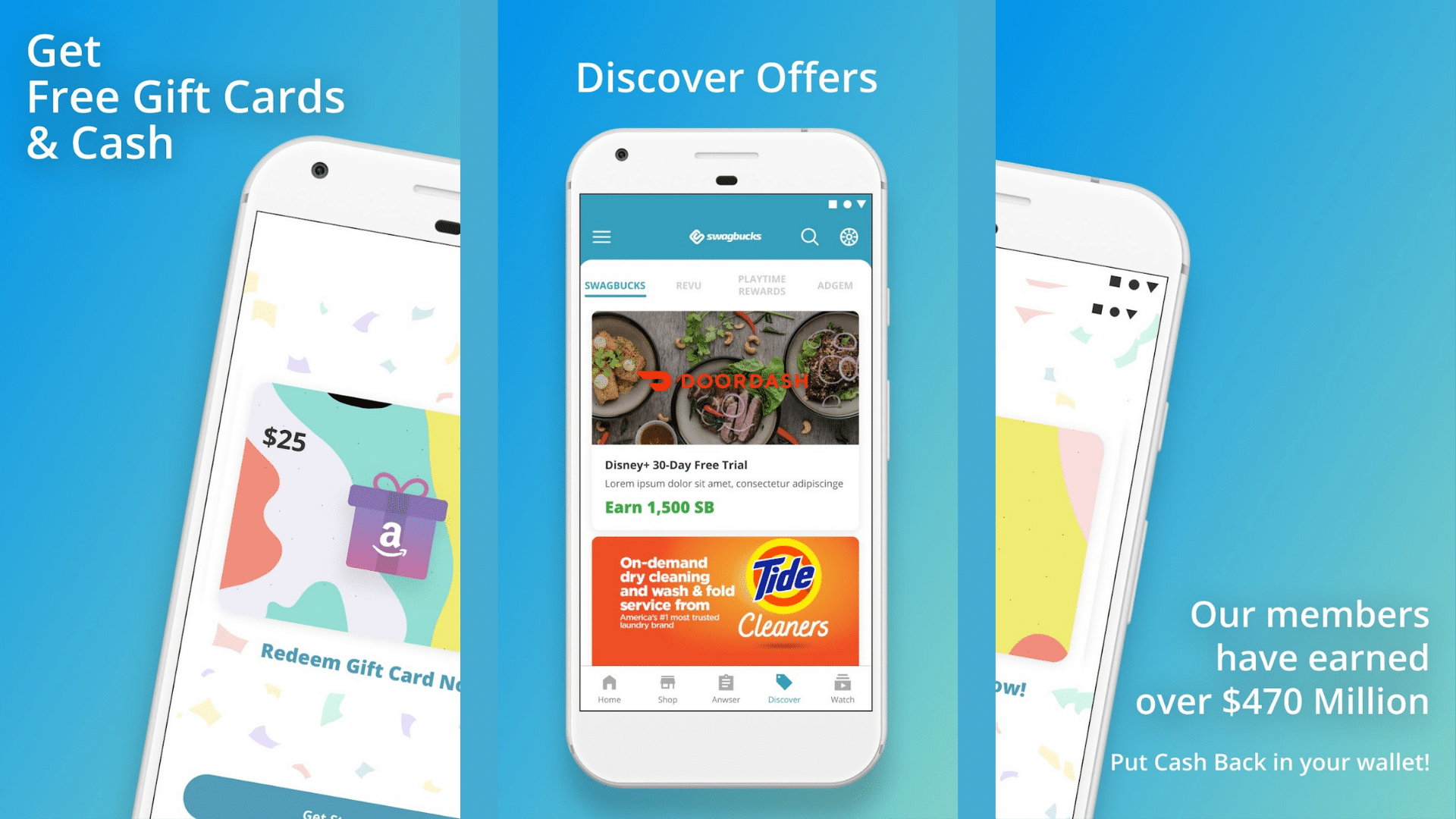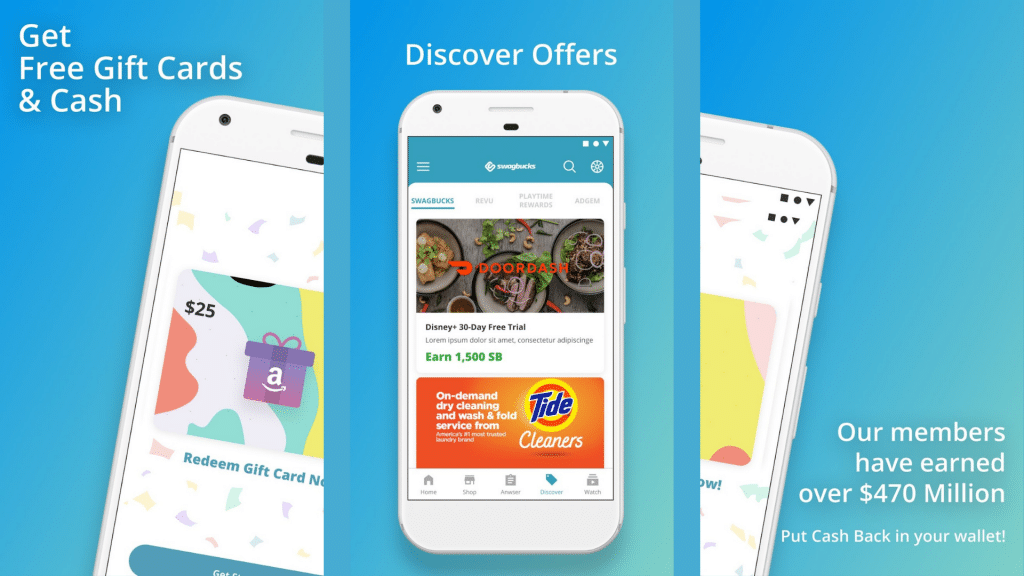 Swagbucks is available on the web and iOS and Android devices. This program is one of my favorites since there are many ways to earn Swagbucks, the Swagbucks currency.
Cash shopping and completing offers are two of the most rewarding Swagbucks activities. Swagbucks has many options to pick from and gives excellent incentives, including additional points for certain deals or stores.
Gift cards are available for various costs, although some may be purchased for as low as 85 SBs (SwagBucks), which can be earned quickly through surveys, paid games, video viewing, and other chores. All of the tasks available on the website are also available on the mobile app.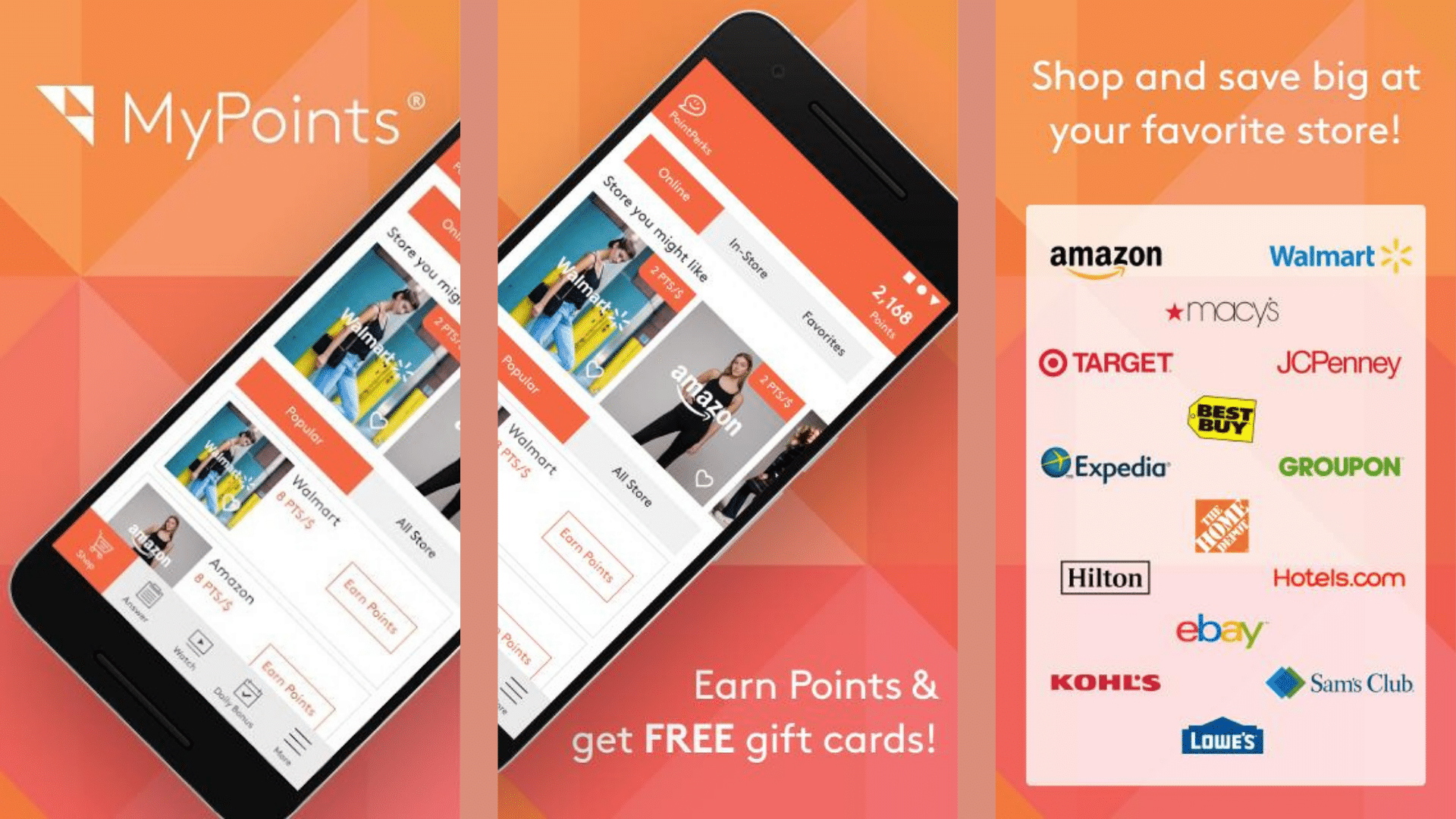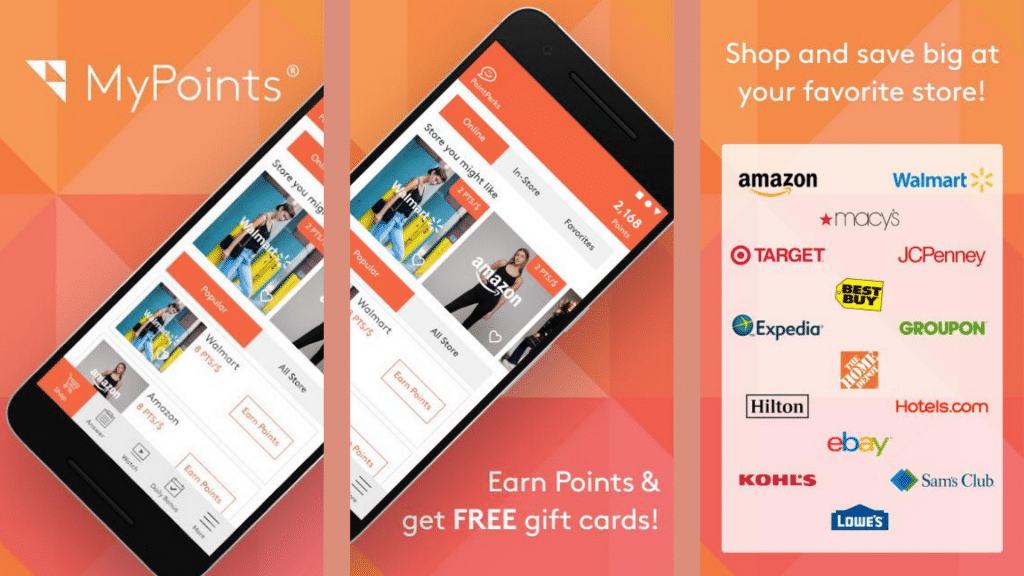 MyPoints isn't limited to your desktop or laptop computer. That said, an app for Android and iOS smartphones allows you to carry out the same actions from anywhere.
If you buy online with your phone or tablet, use the MyPoints app to collect credit for your purchases. The MyPoints website lets you earn points the same way you would for shopping on your PC. AMC, Bath & Body Works, and Amazon are just a few of the gift card possibilities available with MyPoints.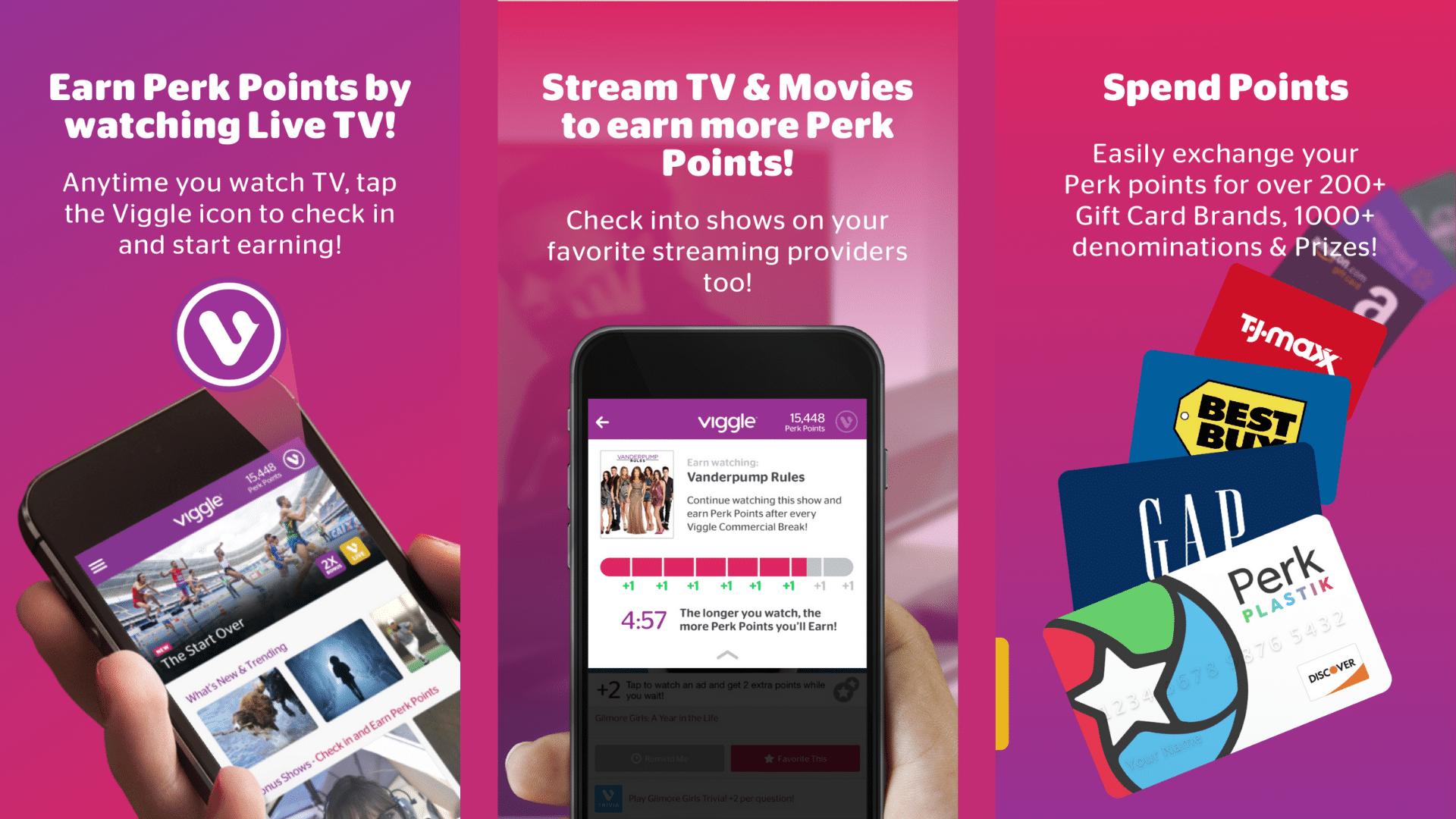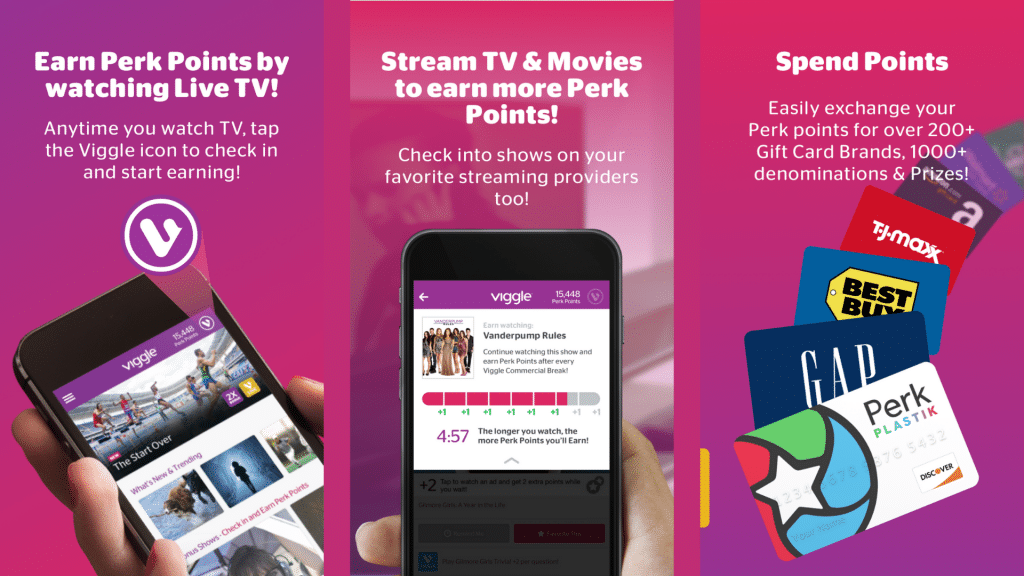 Let's face it: you're already binge-watching, so why not be compensated for it? Viggle listens for your music and TV shows and recognizes them, awarding you points for each song and show it recognizes.
You may exchange your points for gift cards, cash, or prizes, but be aware that accumulating enough points to payout does take time. For example, some songs only receive two points, and to get a $20 Amazon gift card, you would need 20,000 points stored up.
Using the Viggle app, you may check in to any TV show. You'll start earning Perk Points after you've logged in. With Perk Plastik's innovative prepaid debit card, you can redeem your Perk Points for Gift Cards, Prizes, or cash.
Viewing the featured shows is another option to earn Viggle Points in addition to watching. You can get x4, x6, or x10 points by doing so. You may also keep yourself entertained by participating in Quests, Streaks, or Trivias. Viggle while you Perk, and you'll get rewarded!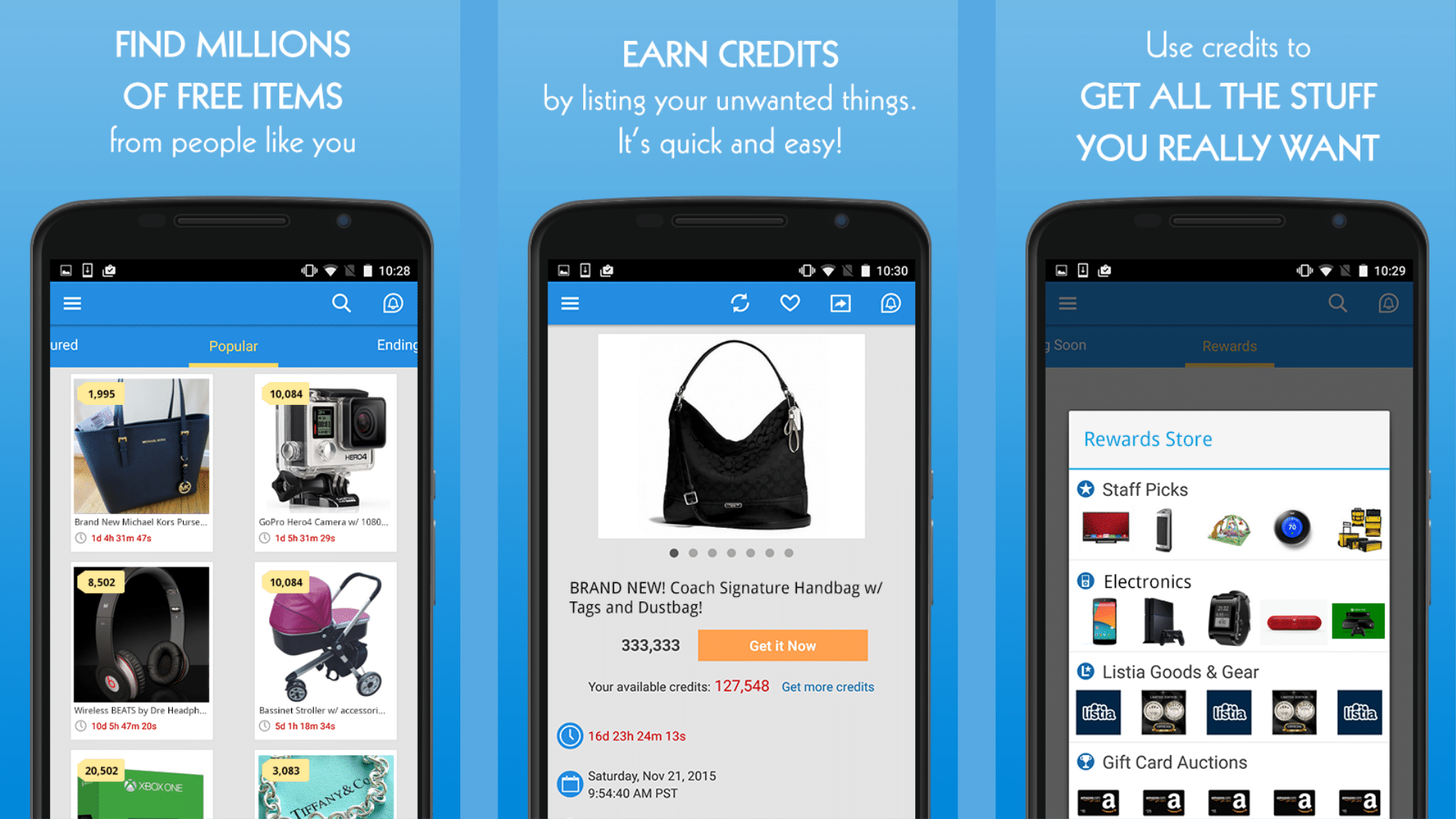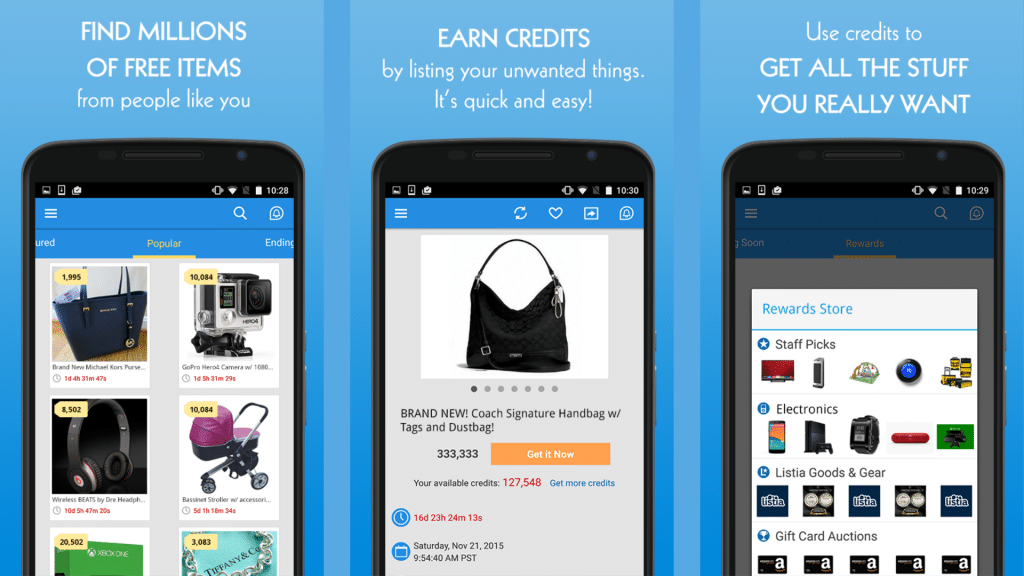 Listia is a free online marketplace and mobile app that allows users to trade products without spending money. So, to make deals easier, the site uses a mechanism called Listia credits. Furthermore, Listia is an app that allows people to give away unwanted stuff in exchange for freebies supplied by other members.
The software provides points for every item donated to the Listia community, and those points can subsequently be redeemed for accessible freebies, ensuring that users are engaged in both giving and receiving. It's a great way of getting rid of unwanted things to get something you later down the line with your earned credits.
Fetch Rewards is why many college students have groceries in their residences, and it's a great app for students who need a freebie or two (we have all been there).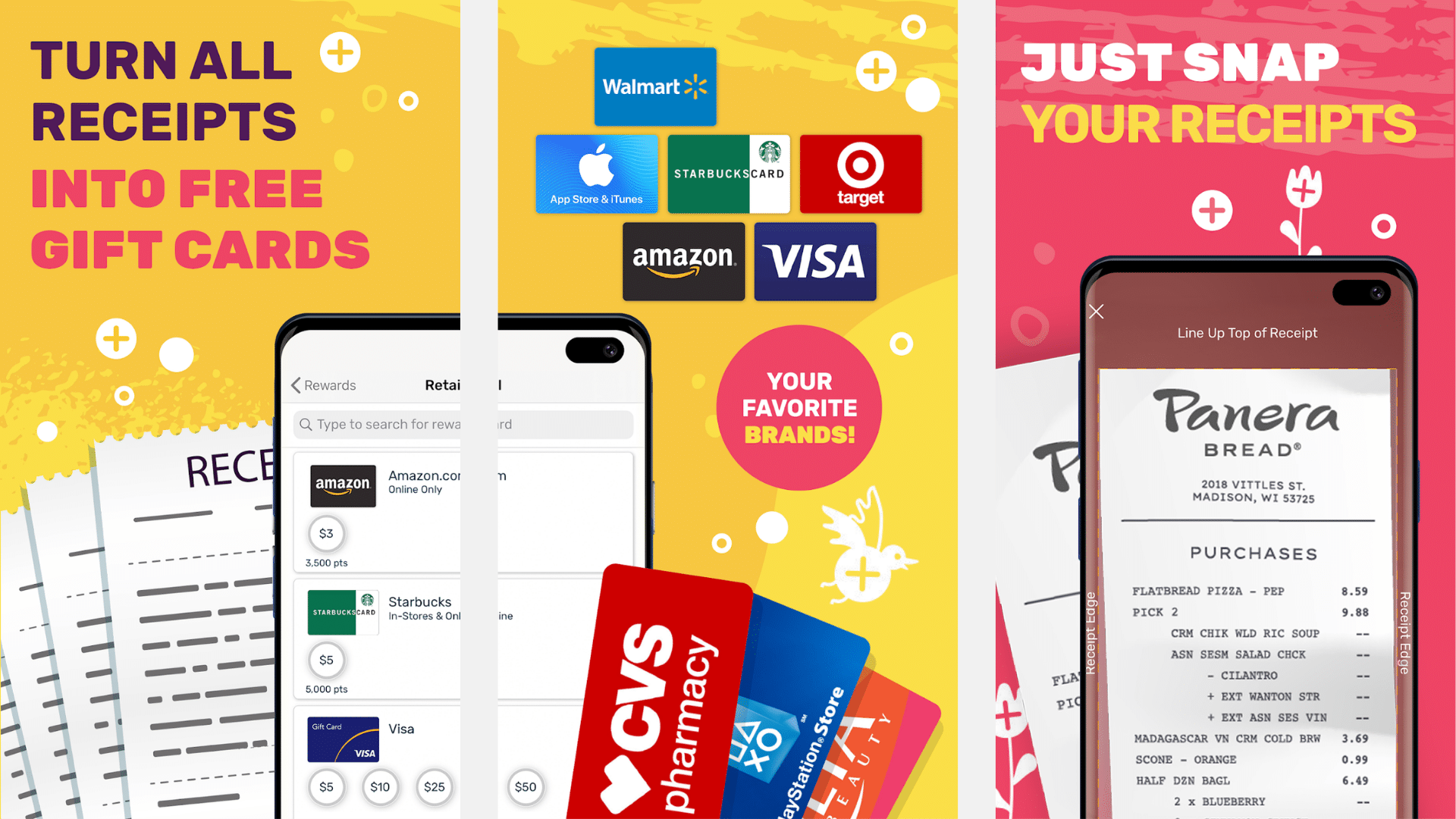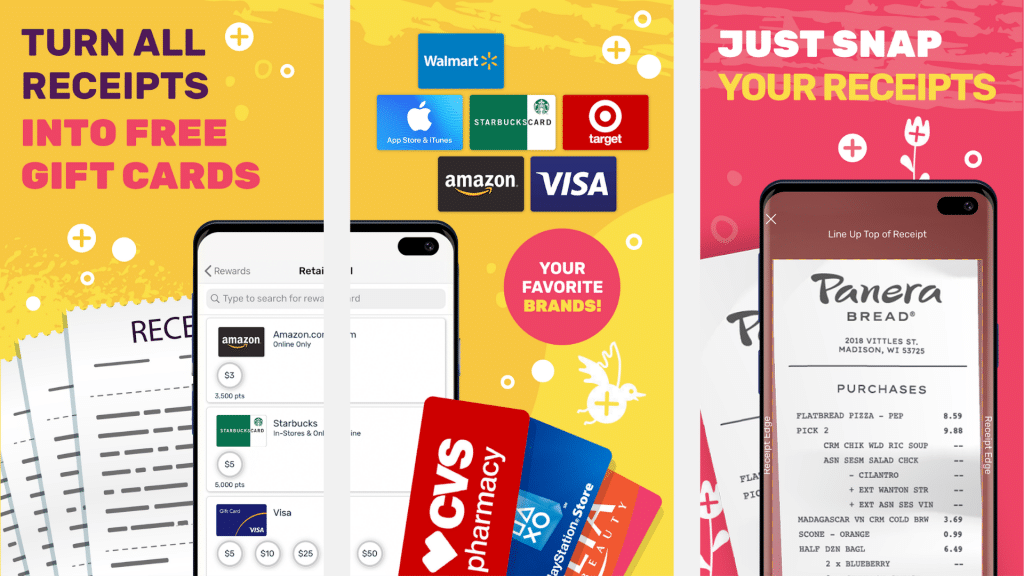 You may take images of your receipts and submit them to the Fetch app whenever you go shopping at select establishments, such as grocery shops, pharmacies, or beauty stores, among others. Every 1,000 points are worth $1.
Every receipt you post earns you a minimum of 25 points. You will, however, receive more points for each product if you purchase current bonus goods. The best thing is that you can get gift cards for as little as 3,000 points.
If you sign up during a special promotion period (which happens frequently), you'll receive up to 7,000 bonus points right away. Gift cards are instantly credited to your account once they are redeemed. For many people, Fetchrewards are a huge help.
Related Questions
What Are Other Ways To Get Free Stuff Online?
Free products and services can be found by visiting online community market sites such as Craigslist, Nextdoor, and Facebook groups. There are ads for a wide range of items that individuals wish to give away, including furniture, appliances, moving boxes, and plants.
Are All Apps That Offer Free Stuff Legit?
Unfortunately, there are scams involving websites and apps that promise to provide freebies, so don't blindly download any app that claims to provide freebies without first conducting extensive research on them. In most situations, reputable apps that offer free samples only require your name and mailing address. 

Websites may also require your email address to contact you further. Never provide your Social Security number or credit card information in exchange for a free sample or gift card. The apps listed above are all legitimate and safe.
Does Amazon Offer Free Stuff?
Even if you don't have Amazon Prime, you may acquire free goods on Amazon in various ways. For example, it is possible to obtain free things in return for honest Amazon reviews. Third-party websites and Facebook groups can also connect you with Amazon goods that are free or heavily discounted.