Sample News Update: T'zikal, GoodRx Box, Yae! Organics, Daily Goodie Box, SNT Cosmetics, NYX Mascara, VOLANTE Skincare, Rite in the Rain, Whiskey Flask, Karma Kisses Tea & Many More
Important Note: When you buy through our links, we may earn a commission. As an Amazon Associate we earn from qualifying purchases. Content, pricing, offers and availability are subject to change at any time - more info.
Oh boy, it's been awhile. Maybe it is because it's nearly summer or maybe I just got too distracted playing with all my freebies. Whatever the reason- it's been too long since a sample update so here it is! This is over a month of sample updates combined into one so I'm going to try to keep it a little more brief on each update. As usual I'm sticking with the "The Good, the Bad and the Ugly" theme for this update. Let's start with the good news.
---
Advertisement
---
The Good: I got a "boatload" of free samples (and I hope you did too).
Free Samples from May 8th – May 28th 2016: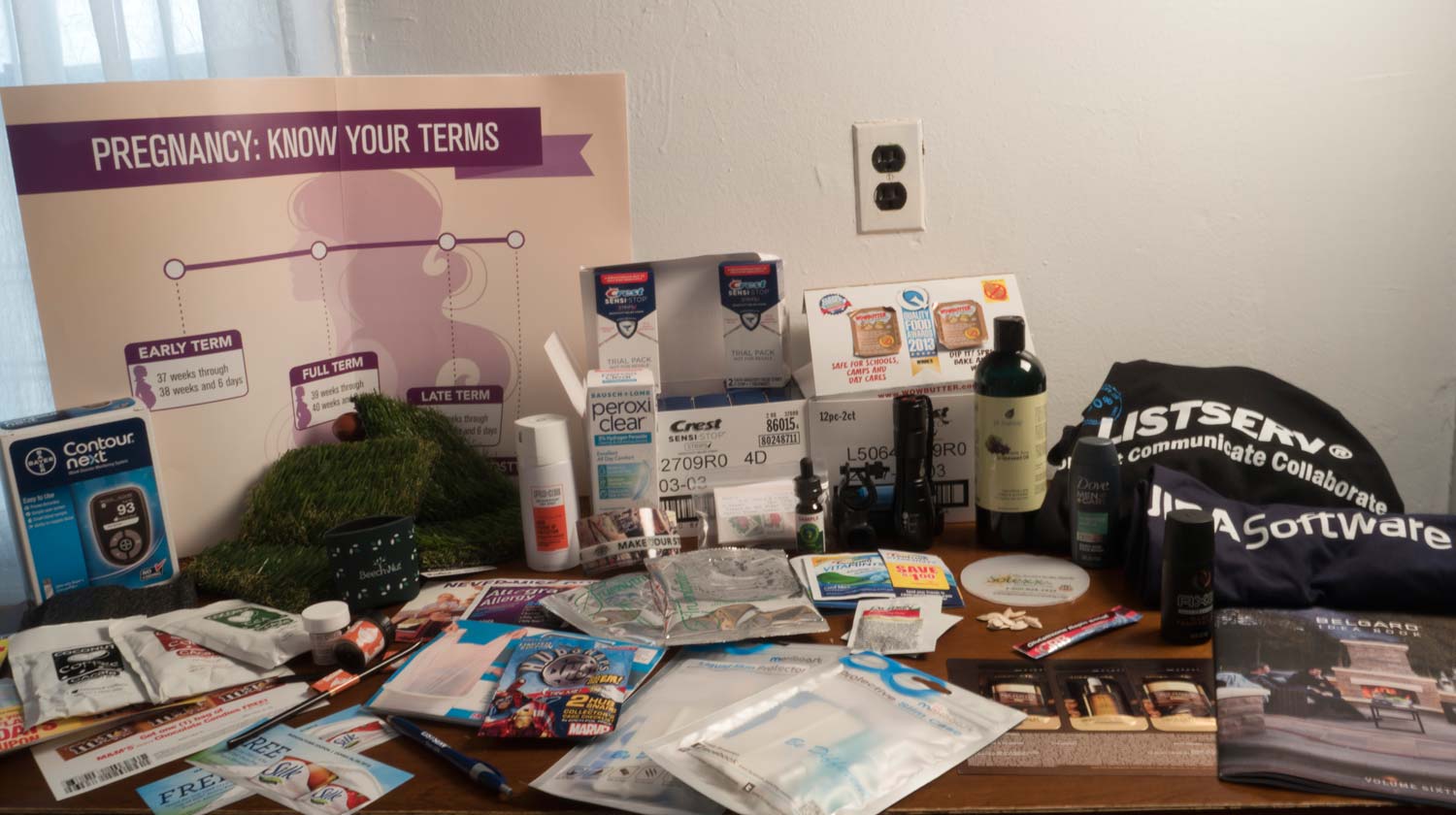 Free Samples from May 29th – June 7th 2016: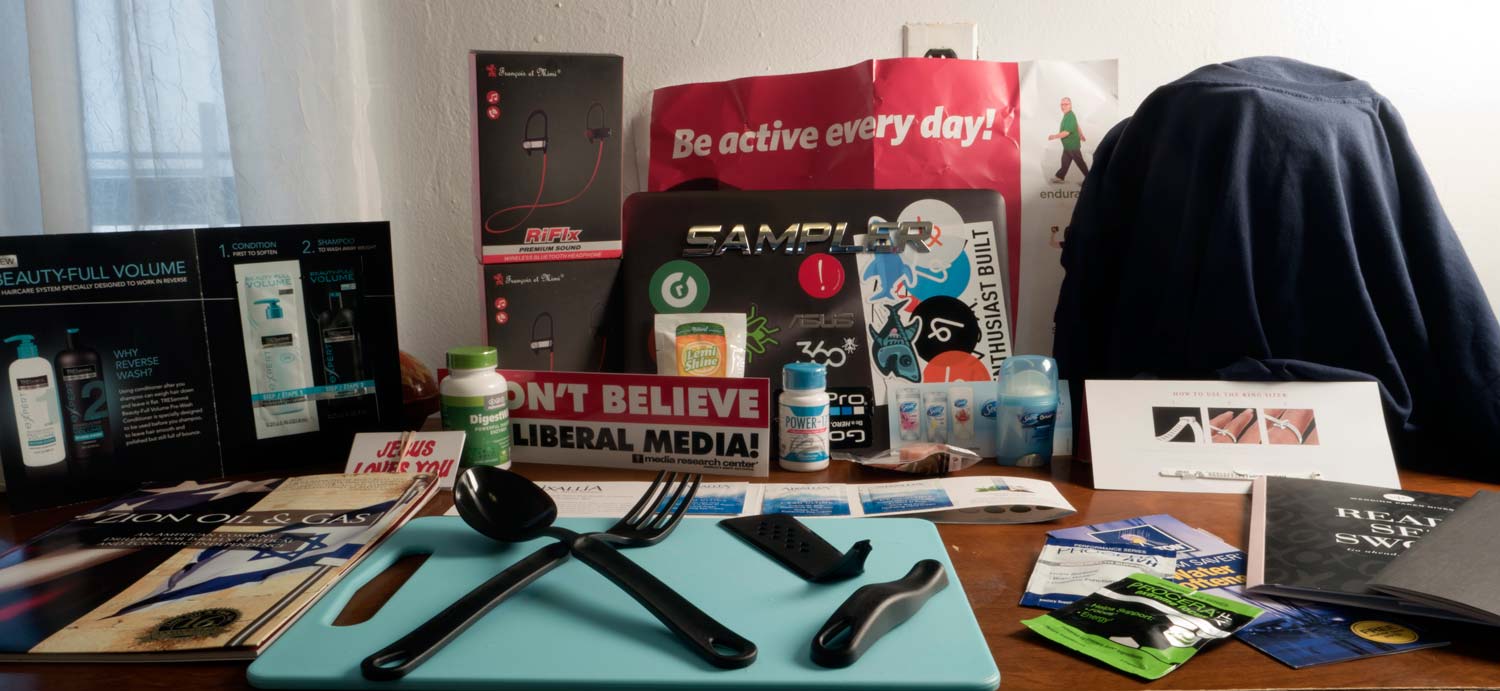 Freebies received: There are way to many to list, if you have any questions email me at freebie-updates@yofreesamples.com and I'll tell what I know about that specific freebie.
Karma Kisses Tea: It's taking them awhile but they promised we are all still on the list to get samples according to this email.
T'zikal Hydrating Shampoo and Deep Moisturizing Conditioner sample set: They sent an email a few weeks ago saying samples are on the way in this email, haven't seen them yet but that is a good sign either way.
GoodRx Box: A concerned reader emailed me about this one potentially not coming, I confirmed with them that it is legitimate and it should be on the way once they finish the promotion.
National Suicide Prevention Lifeline magnet: Shipped as of 6/7 according to their email today.
HB-101 Plant Sample: It's in the mail according to a recent email from them: "We deeply apologize for the delay in communicating with you due to the overwhelming number of sample requests we have been receiving, but we are happy to let you know your sample request has been processed and mailed out last week."
Ketepa Pride Tea: This ended early but they made a point to say they were working on the orders to send out, that is good, very good.
Virgina Slims Jewelry Box: Shipped! Estimated arrival is 6/12/16 for myself.
Marlboro Get Out Of Dodge: They are starting to ship, mine was shipped June 6th and has a tracking number.
Orgain Protein Powder: They are working on shipping, "Thank you for requesting a free sample of Orgain Protein Powder. We've been pleasantly surprised by the outpouring of interest in our products and have had more free sample requests than we expected. So, we appreciate your patience while we get more samples ready. Please allow 2 weeks for delivery." that is a quote from our Facebook group.
SNT Cosmetics: They had a glitch on their site, what does that mean? The samples most likely won't come but at least they acknowledge it to some people. Here is a message from them about what happened and what to expect:

"While our team was working diligently to fulfill the overwhelming demand for our samples, a system processing error was discovered allowing people to order in excess of the limit. In order to provide the very best customer service, we wanted to reach out individually to everyone who has expressed interest in our skincare line and ask for your patience as we try to resolve this issue."

Another update after writing this: they are shipping! This is very good so moving to the good box, but still they had a glitch so you may not get what you expect.
The Bad (Not Coming):
Daily Goodie Box: I removed their post from this site due to how sketchy their website is. For example they just ripped all their photos from other sample boxes like the Walmart beauty box below.

They emailed everyone as a reminder that July 1st is the day you can complete your "registration" – will the registration be a scummy affiliate offer from LuxeAds, which by the way shares the same address as Daily Goodie Box. Who knows. All I know is that their website certainly lacks a polish that instills trust and I suspect they don't have enough resources to to sell into larger brands. They also did respond to an email I sent them and their grammar was well, lacking. Check it out, nothing was changed:

Hi John,
we are legit. We just aren't giving out too much information yet until the launch goes ahead on July1st for competition reasons.
We are currently putting in place all the aspects to be able to send out 200+ Goodie boxes daily.
It will all begin on July1st. =)
Kind Regards, Your DailyGoodieBox Team

The only thing that is certain is that Daily Goodie Box has a bunch of our emails now. What will they do with it? Time will bring them into the good or the ugly section in a future update. Personally, I hope they make it into the good section.

NYX Mascara: After having their offer live for weeks, they sent this email out. At least they gave us a coupon to numb the pain.
Let's Think Bracelet: I posted this on the site but got an email from them asking to remove it / saying it was PA only. So if you signed up for this offer here, and you aren't in PA, it's not going to come.
Dot & Dot: First off, they ended their refer-a-friend program early. Secondly, they removed a few of our readers referrals points entirely, luckily one shared a screen shot of the referrals before they were removed. The rest were left with nothing unfortunately. Lesson learn here? Take a screenshot of your refer-a-friend points in future in case the company magically removes your points.
Lip Smackers Lip Balm: Most people didn't get anything from this one. Another bait-and-switch feeling here as they ran their promotion all month.
Rite in the Rain Notebook: They got very overwhelmed according to their email they sent out here. They were nice enough to send out a free coupon though.
SOLO Eyewear Glasses: They made a big deal about announcing winners by May 30th, never heard from them and I had at least 1 free pair. Boo. I just emailed them, if you heard from them with a prize please email me freebie-updates@yofreesamples.com, thank you.
Yae! Organics: They sent out two emails both saying "Due to extreme high demand for samples, we are momentarily out of stock." – this one likely isn't coming folks. At least they gave various coupons, but who knows what that grass really tastes like.
Brow Cosmetics: They ended their refer-a-friend program (what a surprise, most companies really underestimate how powerful these can get): "Due to popularity and limited individual product supply, we ended the 'brow game' referral program." – they proceeded to turn the promotion into a contest with each referral earning you a chance to win a prize. Some folks managed to earn prizes before it ended and redeem their wares though, but most of us were left holding an empty bag like most refer-a-friend promotions lately.
VOLANTE Skincare: They got overwhelmed but some folks got samples luckily, emailed folks this notice to let us know politely at least. And you guessed it, they gave us a coupon, seems like a pattern in the bad section this update.
The Ugly (Fakes):
Whiskey Flask: Another "Can You Help Us" fake. For those unaware, this is what it looks like after you sign up for these types of fake freebies, usually you don't even have to enter any valid information for it to pop up. The scammer makes around $1.25-$3.00 if you fill out the "Can You Help Us" offer which isn't enough to even buy the value of the freebie, making the economics impossible for you to even get a freebie, therefore proving that this is just fake offer run by a clever fraudster. Here is the scammy URL so you can avoid it: https://www.facebook.com/Independent-Whiskey-Association-624025670941047/app/203351739677351/
Salt Lake City Candles: Another "Can You Help Us" fake, what a surprise. Oh, and they are exploiting the brand of a real business too as confirmed by this quote from an email from the real business: "That is not our Facebook page. We have tried numerous times to have it removed but have been unsuccessful. Please do not provide them with any of your personal information." too bad Facebook doesn't care enough to remove the page. URL to avoid like the plague and if you want to pay it forward, report it to Facebook: https://www.facebook.com/SaltCityCandlesOutlet/?sk=app_128953167177144&ref=s
Letter Opener: Another pop up. URL to avoid it: http://mailfinity.net/letter-opener.html
Handmade Soap: is nope, another pop up after submission, what a surprise, the site looked 2% trustworthy. URL to avoid like the plague: http://salonanddayspa.org/freehandmadepeachsoap.html
Wine Corkscrew: I know instantly knew I'd stick this corkscrew after I saw the infamous pop up after signing up. I give them points for looking trustworthy, but they are still fraudsters. URL to avoid (and report to Facebook if you want to pay it forward): https://www.facebook.com/WineMakingSociety/app/190322544333196/
D'Arcy Labs Skin Care: You guessed it, another pop up. This one had the ability to add form validation (where they actually checked if you filled the form out), so uh, extra fraud points to them? URL to avoid and report to Facebook (I also left an 'honest' review on their page): https://www.facebook.com/darcylabs/app/?sk=app_190322544333196
Dress Socks: … "Can you help us?", no. Just, no. URL to avoid this fake ferebie: http://tslorrisfabric.com/sockssample.php
That is all I have for the sample update today! Do you have any updates to contribute, send me an email at freebie-updates@yofreesamples.com