Celebrate Mother's Day on Sunday, May 9th at TCBY , where you can enjoy a free 6 oz. cup or cone of Frozen Yogurt – no coupon necessary!
How to get your free yogurt:
Visit the company's website by clicking "Get This Offer (External Website)".
Head to your local participating TCBY on Sunday, May 9th.
Enjoy a free 6 oz. froyo!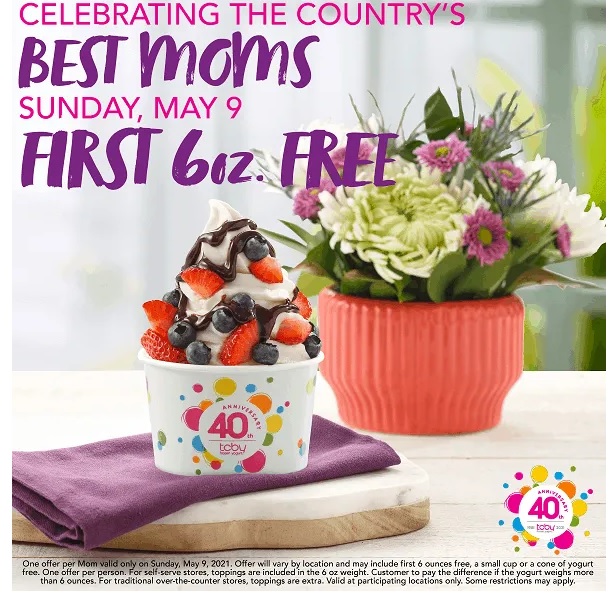 * At participating US locations only. Valid 5/9/21 only. Limit 1 per person. For self-serve stores, toppings are included in the 6 oz. weight. For traditional over-the-counter stores, toppings are extra. Some restrictions may apply.