Wendy's is celebrating their milestone 50th anniversary and is giving away free food including fries, frosties, nuggets and more every day through to the New Year! Just get the app and scan the icon shown below. You can scan once a day every day, and pretty much every time you scan you score free food!
How to get free Wendy's:
Visit the company's website by clicking "Get This Offer (External Website)".
Download the app and log in to your account and find the free 50th anniversary food tab.
Hit "Tap here to start" and scan the icon in the picture below or another one like it.
You could get free Wendy's items like fries, burgers and more most days through the beginning of January!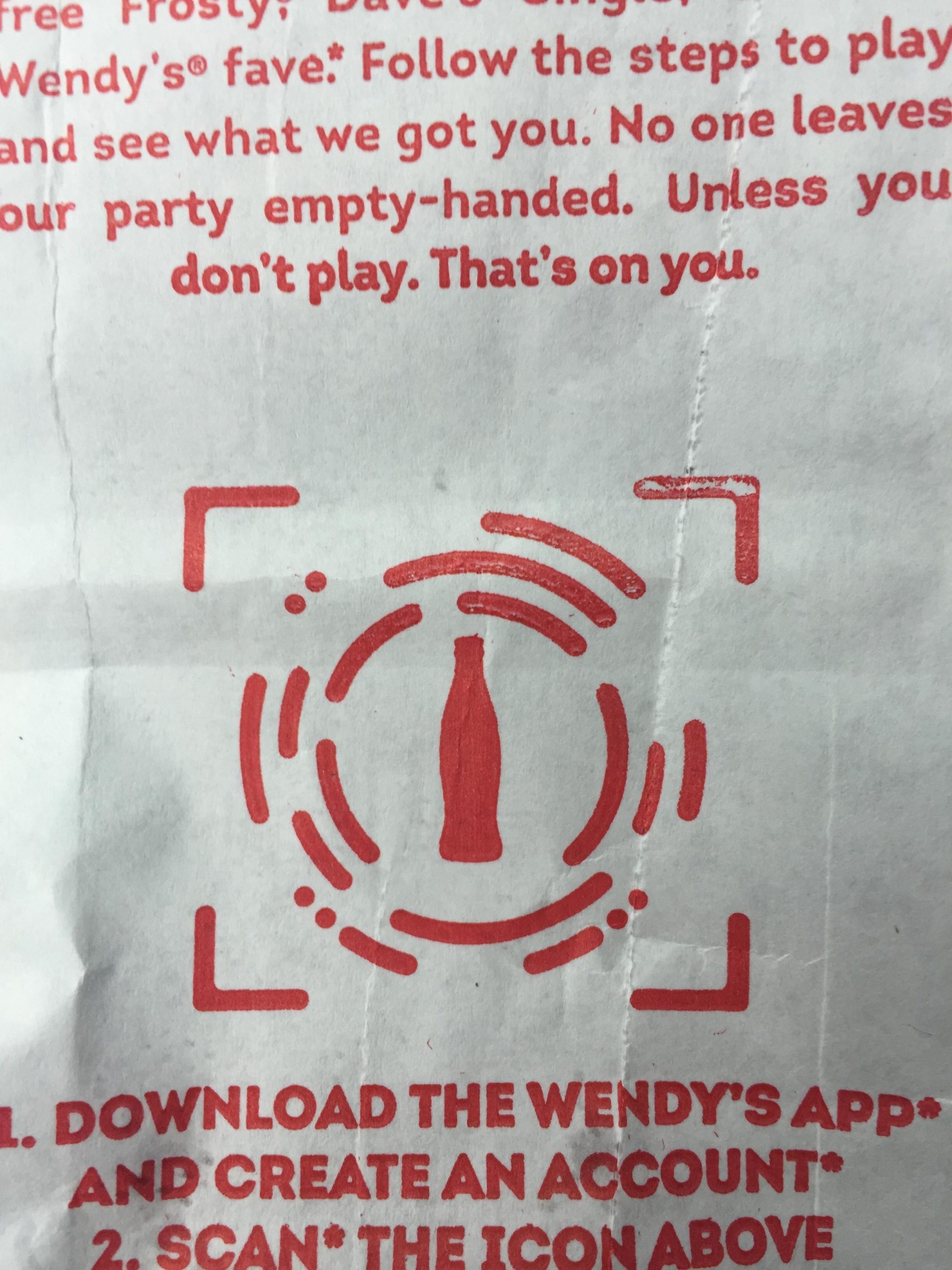 * Thanks Reddit! US only. Offers expire one month after the date the coupon is received. Coupons cannot be used with other offers. Mobile order with in-store pickup required. Ends 1/3/20.