Holy nom! goFooji is hooking up people nationwide with free breakfast (items are random ranging from Breakfast Latte's to Waffles, Pancakes, Sandwiches or even Bacon) everyday this week starting at 8:30AM EST, hurry up and tweet! It requires you have service coverage from Grubhub/Seamless food delivery services too.
No dice? Check back tomorrow at 8:30AM EST.

No coverage? Try changing your email, that won't work 100% of the time but worth a shot.

You can also try donating it to a library, school, public service that maybe covered if you just can't get coverage at all.

Thanks for the tip Jackie!
How to get free breakfast:
Login or register for Twitter then use the prepared tweet link below!
Got it!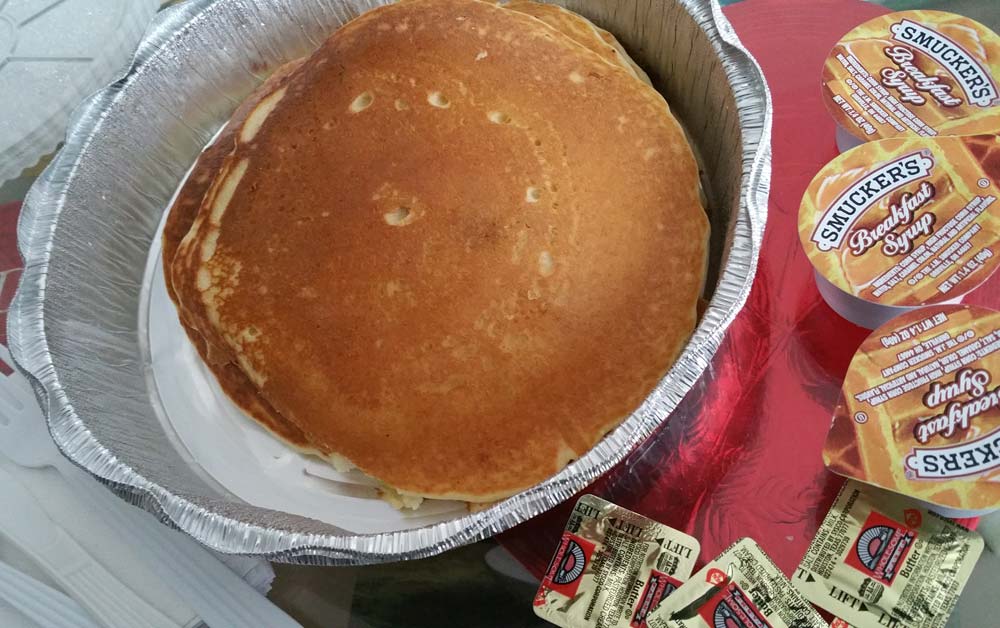 * Twitter required. Up to $20 value. Limited quantities. Expires whenever supplies are exhausted.