Excluding trial sizes and deodorants (including sprays) you can score a free eye shadow or make up remover pad package at most stores depending on the pricing. Look for any Almay products under $4 at your local CVS, Walmart, etc and see if you can use the coupon below to make it free!
How to get free Almay products:
Use the coupon to make the Almay Shadow Softies or Make Up Remover Pads (under $4 in most stores) free, or look for any other Almay products under $4 to score free too.
Here is the deal I got at CVS (made over $2 after $5 ExtraCare Bucks back):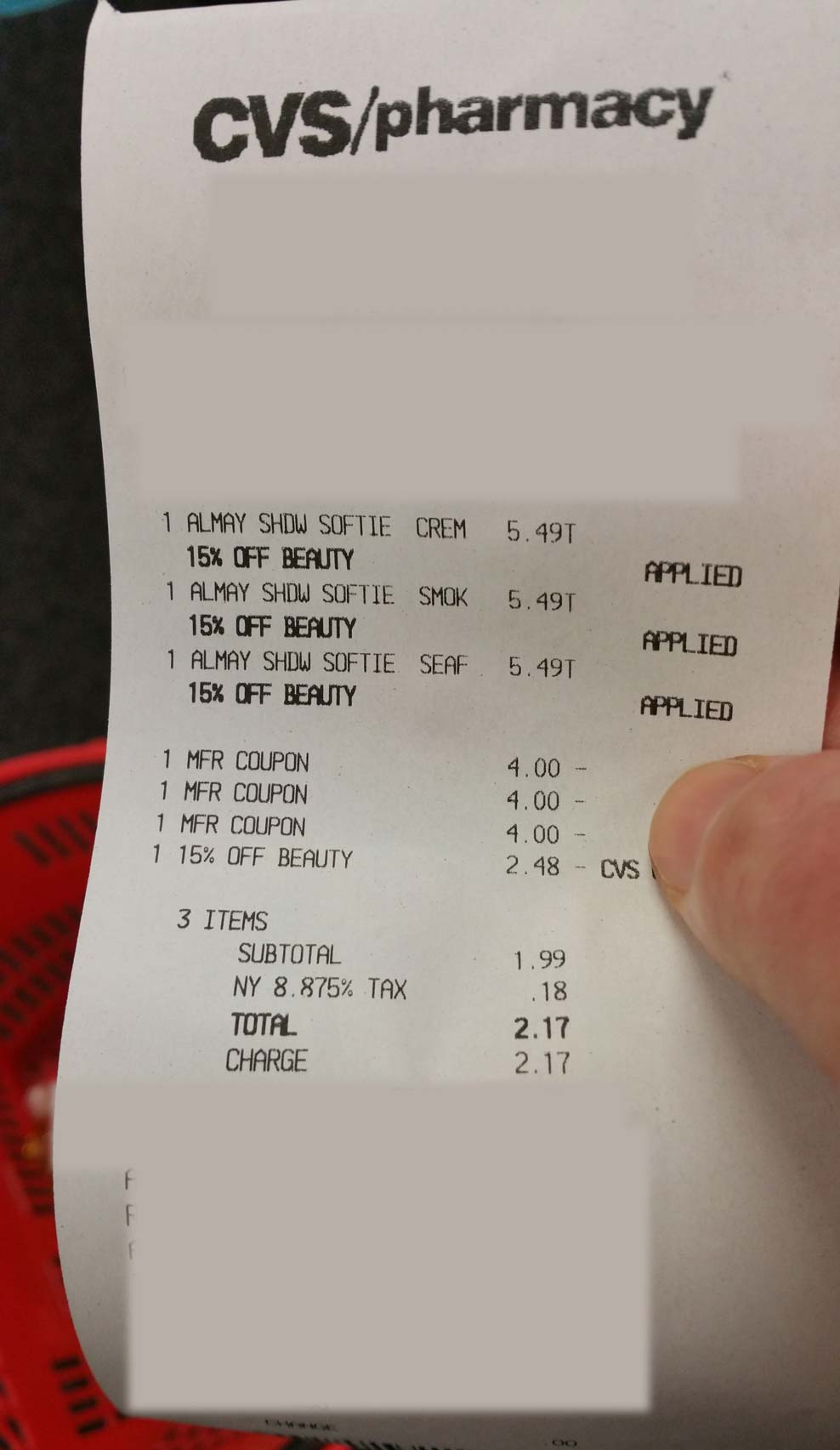 * Must use Coupons.com software. In-store visit required.