Here are more free samples of Olay Whips if you missed the last ones. Request it below over on Facebook!
On a mobile device? Try this link instead then hit "Active Ads", you may still need to switch to Desktop Mode to see it though.
How to get free sample:
Visit the companies website by clicking "Get This Offer (External Website)"
Scroll down until you see the offer post (it may need to load a few pages before you see it). Then click the "Sign Up" button in the Facebook post (if you can't see it on mobile try requesting a desktop site or the deal might just be over).
Enter your shipping information and hit "Submit". That's it, just wait for your free sample!
Having trouble with your zip code submitting? Try changing the country to Canada, then back to USA then enter it again to see if that fixes it, it usually does. You can also reset your computer or device and try again which seems to fix it sometimes too.
This is what the post looks like if you can't see it, the deal is likely over.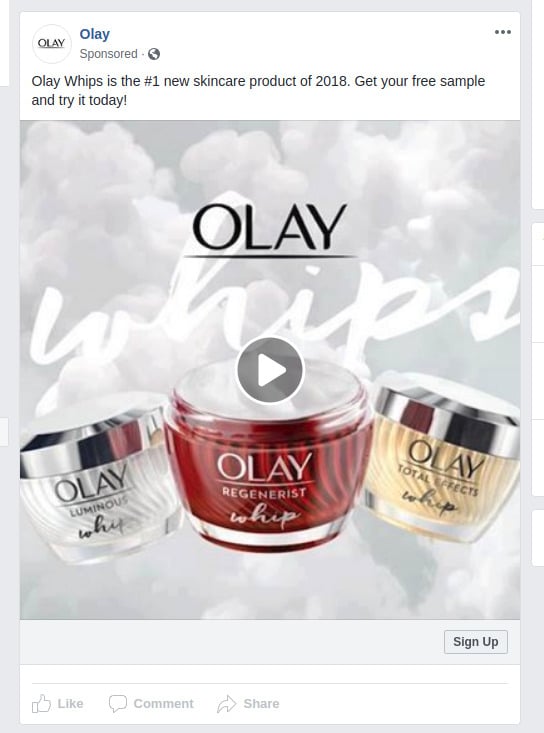 * US Only. Limit one set per household. While supplies last. Please allow up to 10 weeks or more for delivery & processing. Samples may or may not come depending on if the company can fulfill the samples or any reason up to their discretion at all.