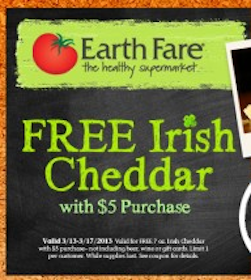 FREE Irish Cheddar at Earth Fare (Coupon)
This week at Earth Fare you can get a FREE Irish Cheddar with a $5 purchase. Just click on the link below to log into your Earth Fare account or register to get your coupon. This coupon is valid until 3/17/13.
What's on your mind? Leave a comment!