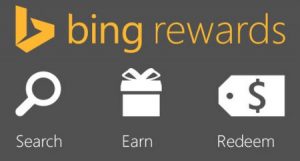 In the next few weeks, Microsoft is updating their Bing Rewards program. Never heard of Bing Rewards? It's Microsoft's way of paying you for letting them track your search and online activity.
The new program – now called Microsoft Rewards – adds more ways to earn points. On the old program, points were awarded for using Bing Search and checking out special offers. Now, besides those, you can earn for using the Microsoft Windows 10 Edge browser and shopping at the Microsoft or Windows Stores. It's also open to anyone of any age (there was a 13 years or older requirement before).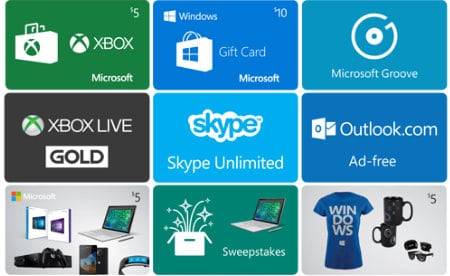 If you're currently using Bing Rewards, your account will automatically be transitioned to the new program over the next month. You'll notice points have been increased tenfold – instead of earning single credits, you'll now earn in 10 point increments. Instead of 3 membership tiers, there are only 2 and we're assuming the upper level gives you an additional discount when you redeem points.
And what can you get for those points? Right now, it's mostly Microsoft related products and services. X-Box credits or memberships, Skype, Microsoft Store gift cards, swag and the like. But you'll find the occasional amazon.com, Starbucks or other non-Microsoft rewards, too. They also regularly offer sweepstakes and chances to play games to win a prize.
If you've already got a Microsoft account you're halfway to joining the program. If not, you can sign up during the membership process. You'll also need to install the Rewards browser bars available for both desktop and mobile browsers. And, you must be logged into your Microsoft account to rack up the points.
I just want to make clear – you're giving up some privacy to participate in Microsoft Rewards. But unlike other search giants and companies, you're getting something in return.