If jewelry is on your gift list, we'll be looking for the best deals on jewelry offered this season. But it's not just about price.  Having had a father in the jewelry business, I'm looking for quality and value.  I think Dad would be proud of today's selections.
Nicely crafted, nickle-free sterling silver necklace offers a bit of sparkle and makes a great layering piece.  Just for reference, the circles are about 2/3 the size of a dime, so it's not as large as it looks in the photo. You could also use this as a bracelet, wrapping it 3 times around the wrist.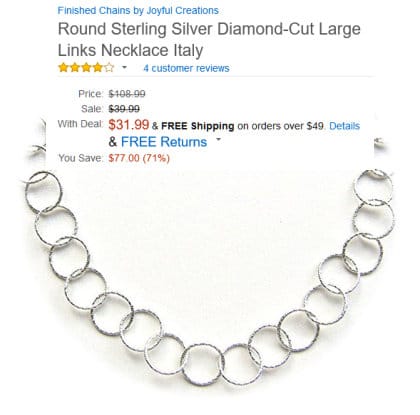 If you're a Silpada, fan, there are some terrific discounts at Amazon today…like this bar style necklace in sterling silver with turquoise accent.  Necklace is 16 inches with a 2 inch extender (title is a little confusing…).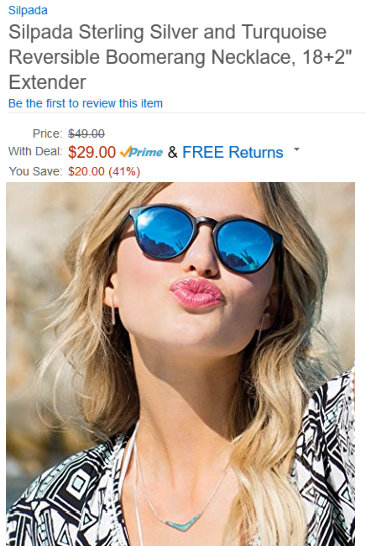 No total diamond carat weight given, but I'm guessing around .10 – so the diamonds are small but they're nicely set to give them the most sparkle and impact.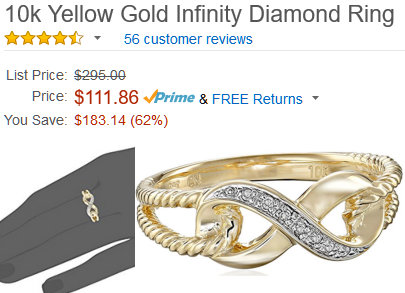 Here's another great Silpada deal – a multi strand, wrap bracelet at 61% off.  They say it's Southwestern style, but this looks like a classic to me.