How To Get EPIX For Free?
Important Note: When you buy through our links, we may earn a commission. As an Amazon Associate we earn from qualifying purchases. Content, pricing, offers and availability are subject to change at any time - more info.
Please note: EPIX as of 1/15/2023 is now called MGM+ so the below information is outdated. See our article here for the latest information, including how to get it for free, about MGM+ (formerly EPIX).
---
Advertisement
---
Are you interested in the movies, original television series and stand-up comedy specials that are broadcast on EPIX? If so, you're not alone. Plenty of people are wondering if it is possible to watch all of the content on EPIX for free.
The good news is that it's pretty easy to get a free trial of EPIX. After that, you can keep the channel or the app for only a nominal monthly fee.
More About EPIX
For those who are not in the know, EPIX is premium channel that is owned by Studio 3 Partners, LLC. Studio 3 Partners is a joint project that involves Metro-Goldwyn-Mayer, Paramount Pictures and Lions Gate Entertainment.
EPIX began broadcasting in 2009, making it one of the newer major premium channels in the United States. Most of its content consists of theatrically released films, including classics and those that were recently shown on big screens around the world. Other content includes original television series, music concerts, stand-up comedy specials, original documentaries and more.
Through the EPIX catalog, viewers gain access to thousands of titles via on-demand services, a cable channel and a website. It is possible to view EPIX content by adding it to your television provider, a streaming provider or through EPIX itself.
In general, the monthly fee for subscribing to EPIX is just $5.99, making it a convenient and economical choice for most households.
Some cable or streaming providers offer bundled packages that include other premium networks, which can give you an outstanding deal as long as you like the content provided by all of the channels.
Typically, EPIX offers a seven-day free trial, giving you a chance to view its content and get familiar with its user interface before you start paying for the service.
Devices for Watching EPIX
Like most premium channels and apps, you have lots of choices when it comes to how you watch the content on EPIX. For instance, you can probably watch EPIX content through a bundle deal with your preferred television provider. Verizon FIOS, Spectrum, DIRECTV, DISH, Cox, Comcast xfinity and others all provide access to EPIX for their subscribers.
Another alternative is to get EPIX through a digital provider. YouTube TV, Sling TV, The Roku Channel, AT&T TV NOW, Apple TV Channels, Amazon Prime Video Channels and others all carry EPIX.
As an alternative, you can simply download the app from your app store of choice.
Accordingly, it is possible to watch the content on EPIX using Roku devices, Amazon Fire TV, the Xbox One, iPads, iPhones, Chromecast, Android TV and Android phones and tablets.
What Can You Watch on EPIX?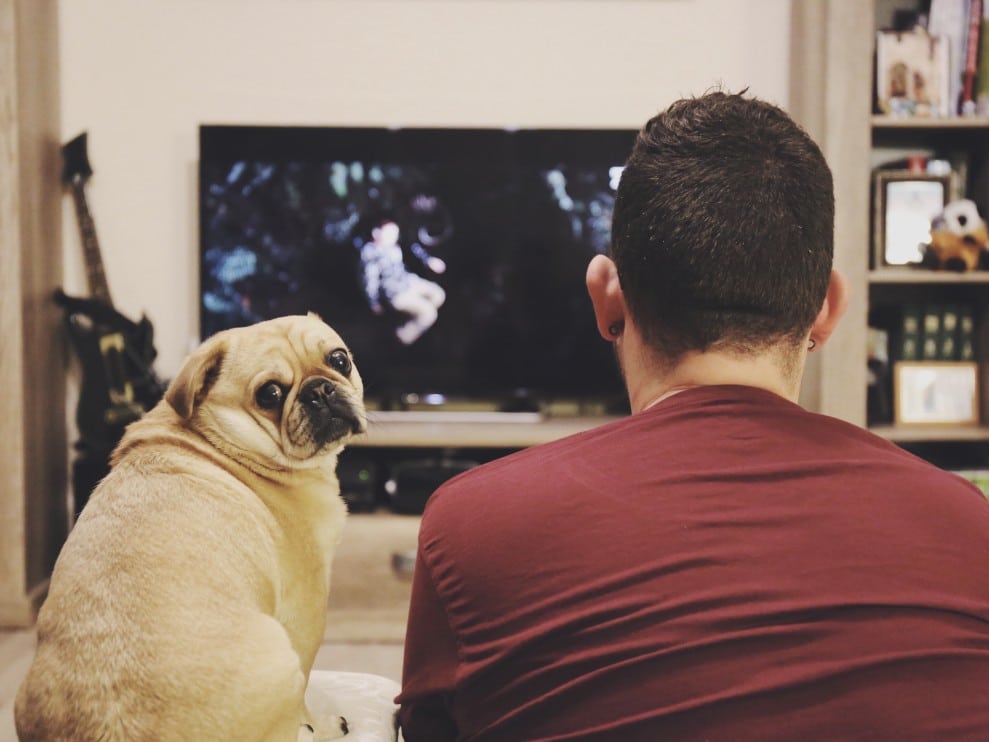 Of course, the number-one reason why people subscribe to EPIX is to get access to its content. As you browse through its selections, you will soon discover that the EPIX movie catalog covers every imaginable genre. You'll find the latest James Bond films as well entries from The Hunger Games series. The newest Star Trek film series, The Avengers and The Addams Family all are here. Whether you are looking for drama, comedy, romance or horror, chances are good that you will find something to suit your mood at EPIX.
However, movies are not all that this channel has to offer. EPIX also produces original television series. One of the most recent and popular of these is From, a horror story taking place in a creepy small town. Another favorite is Britannia, which follows history as Rome invades Britain in the fifth century AD. Viewers have also enjoyed watching Forest Whitaker in Godfather of Harlem and Adrien Brody in Chapelwaite. Politics, spies, history, science fiction and superheroes all get lavish treatment in the channel's many original series.
Subscribers also may appreciate getting access to several original documentaries and docuseries that cover a host of interesting topics and stand-up comedy specials from some of the best in the business.
Is EPIX Right for You?
If you love having immediate access to a vast movie library that covers an astonishing array of genres, then EPIX is definitely for you. With your subscription, you'll be able to view entries from classic film franchises, concert and comedy events, original documentaries and the latest movie releases. You'll even have on-demand services so that you can watch what you want when you want to view it.
How Much Does EPIX Cost?
The answer to this question is not exactly straightforward. That is because EPIX can cost different amounts depending upon how you buy a subscription.
Let's look at this in a bit more detail. EPIX has agreements in place with many different television and digital providers across the country. The details of these agreements may vary from one provider to the next. Thus, you might bundle EPIX with your cable service provider, but the price might be different compared to what you would pay if you bundled the channel with your favorite digital streaming service.
It's also worth noting that through many services, especially those that provide you with basic television and cable, EPIX operates just like another channel. This means that you only have access to whatever the channel happens to be showing.
However, if you sign up with EPIX via a digital streamer or by downloading the EPIX app, you can take advantage of the on-demand services. This makes it possible for you to control what you watch.
You can even download titles to view when you're offline later, which is really convenient if you need some entertainment on a long flight or a road trip.
In general, the monthly cost for EPIX is $5.99 when you subscribe directly to the service through the website or the EPIX app.
Is EPIX Worth It?
Probably the best way to watch EPIX is by downloading the app through an app store, a streaming device or a smart television. Your tablet or smart phone also would work well. This is the most flexible way to watch whatever titles you want to see on your schedule.
With a vast collection of popular movies and a growing list of original television series and documentaries, EPIX is becoming an increasingly solid and affordable choice.
FAQs
Is EPIX good for watching movies?
As a channel that was basically launched by three film companies, EPIX definitely has what it takes to succeed for movie lovers. No matter what era or genre you're craving, EPIX probably has several movie choices to suit you.
Can I watch EPIX for free?
New subscribers to EPIX get a free seven-day trial. This usually provides enough time for people to get acquainted with the channel so they can decide if it is right for them. Of course, there are no long-term commitments with EPIX. You pay just $5.99 per month through the app, and you can cancel anytime.
What kind of content is on EPIX?
EPIX places a heavy emphasis on movies, covering a long span of decades and genres. However, you also will find all sorts of original television series and documentaries that explore provocative subject matter. With concert and stand-up comedy specials thrown into the mix, it's hard to go wrong with an EPIX subscription.