How to Get Disney+ For Free?
Important Note: When you buy through our links, we may earn a commission. As an Amazon Associate we earn from qualifying purchases. Content, pricing, offers and availability are subject to change at any time - more info.
Disney Plus is one of the hottest streaming services out there, but is it possible to watch its content for free?
---
Advertisement
---
Actually, it is possible to watch all of the excellent programming on Disney Plus for free, at least for a limited time. After that, the service is actually quite reasonable on a per-month basis. Additionally, Disney Plus offers bundle deals that let you get this service packaged with other streamers like Hulu and ESPN Plus.
Before you get started, it's valuable to know if Disney Plus has enough programming to really interest you. Let's take a deep dive into the service so that you can know if this streaming service is a good fit for you.
The Overall Pros and Cons of Disney Plus
If you are a fan of any Disney movies and television shows, then this is the streaming service for which you've been waiting all of your life. The interface is sleek and performs magnificently, 4K streaming is available and so are offline downloads. Best of all is the content: Disney, Pixar, Marvel, Star Wars, 21st Century Fox, ABC, National Geographic and more are all housed under the Disney Plus umbrella.
Could Disney Plus be improved? It isn't perfect. As an example, most of the originals are based on existing franchises. You'll see television series from Marvel and Star Wars that are great, but they all depend upon movies and other media that the world already knows well. It would be exciting to see Disney Plus produce some truly original stand-alone content.
Additionally, the Premier Access is pretty expensive. If you want to enjoy all of the bells and whistles that Disney Plus has to offer, you're going to have to pay for it.
Also, if you love movies and television series produced by 21st Century Fox, you may find that much of these are split with Hulu, which can make it complicated to find what you're looking for.
More About Disney Plus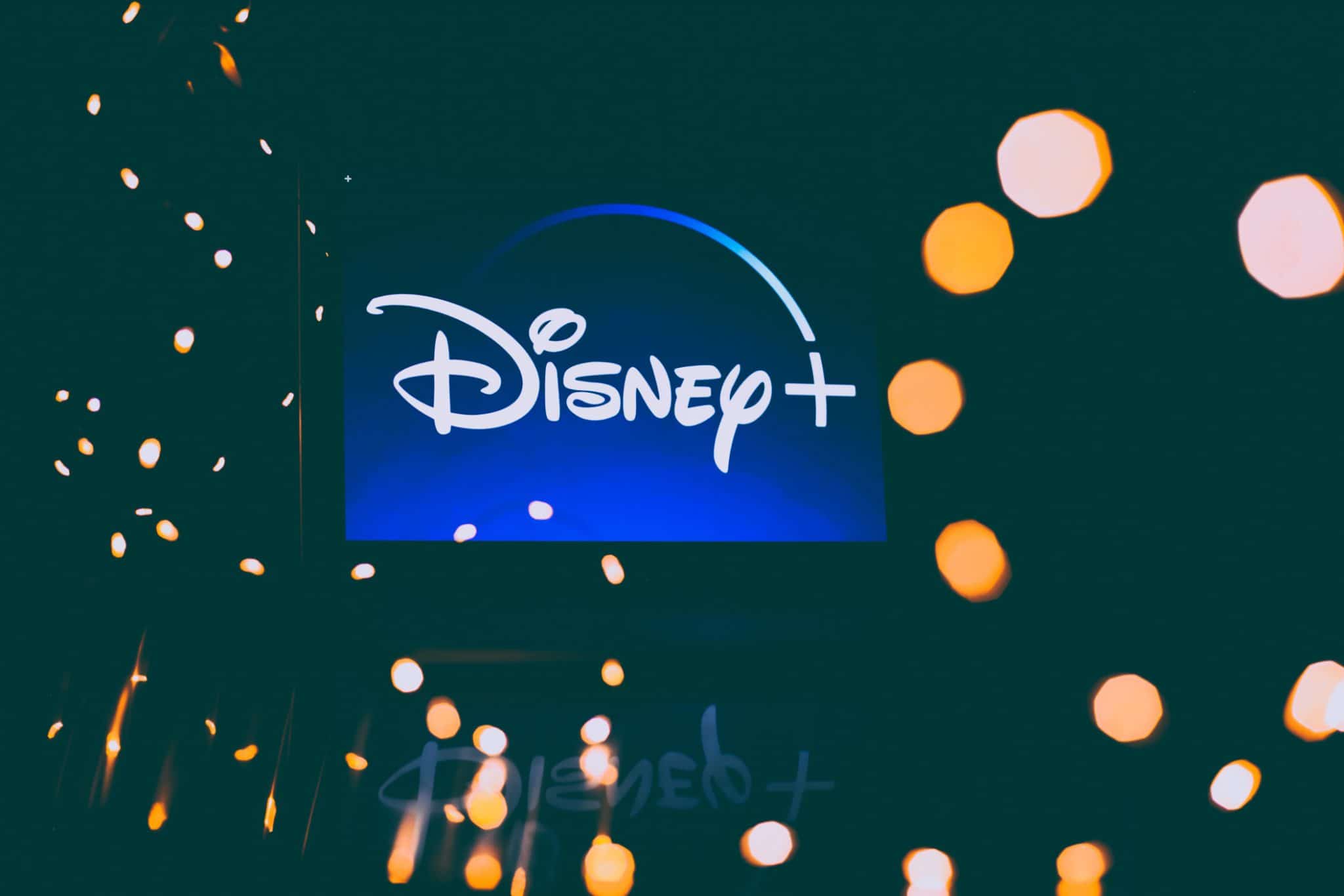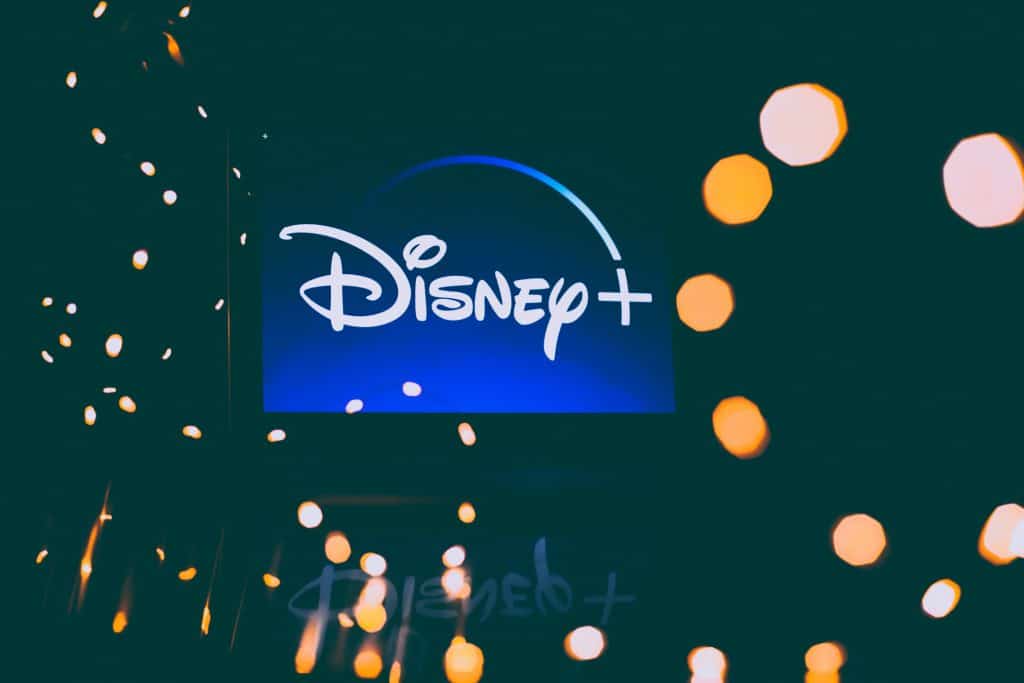 When you subscribe to Disney Plus, you gain instant access to its impressive library of classic in-house movies, many of which you may remember from your formative years. With the depth of this catalog, you'll even be able to discover long-forgotten favorites that you probably haven't seen since you were little.
Of course, Disney owns many other companies, and this means that you get content from these producers as well. Pixar, Marvel and Star Wars are among the most notable of these.
Disney Plus appears to be constantly expanding its universe of original offerings, demonstrating its ability to rival services like HBO Max and Netflix.
Still, few viewers are probably going to rely on Disney Plus as their primary or only streaming service.
What to Watch on Disney Plus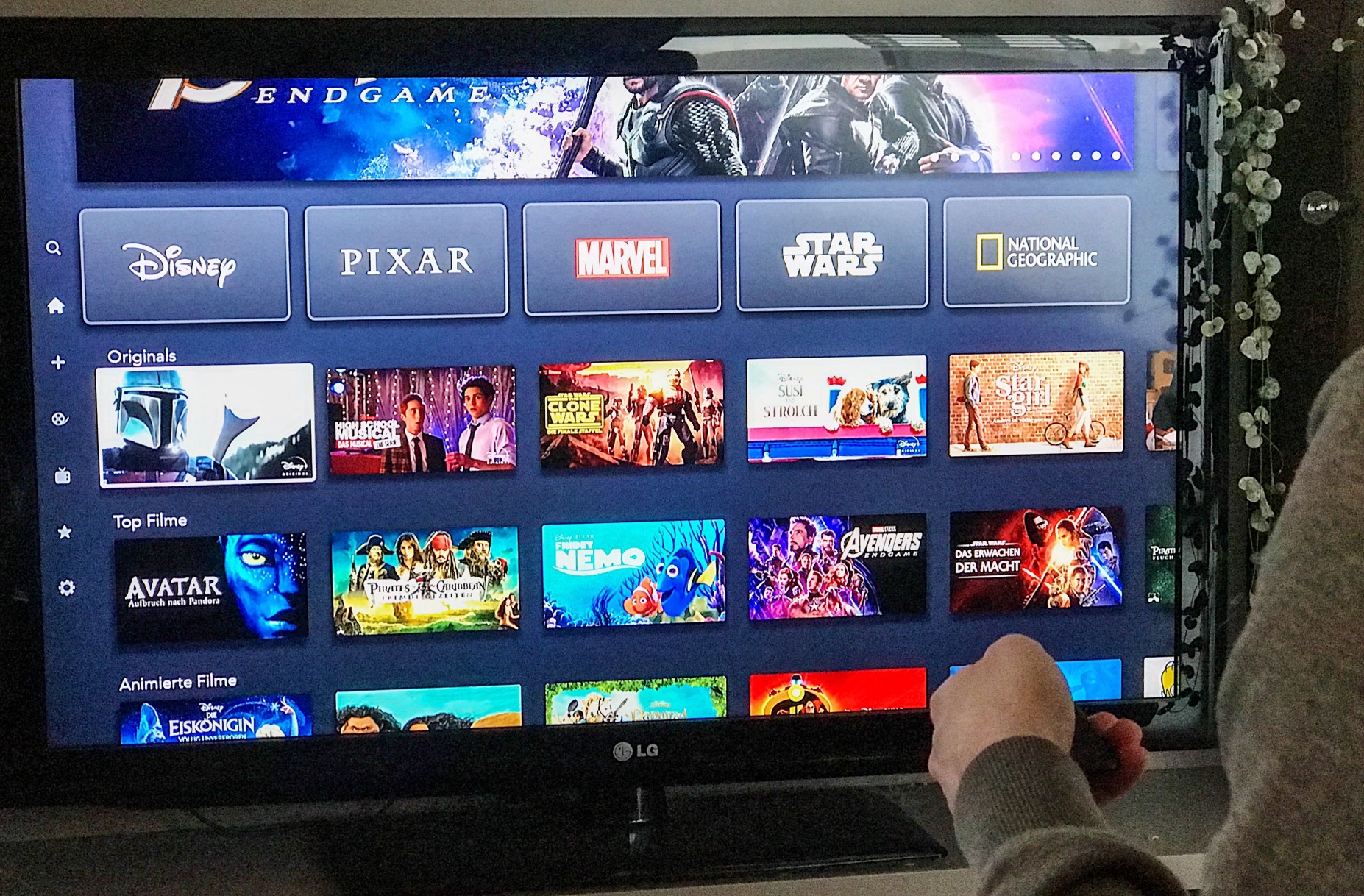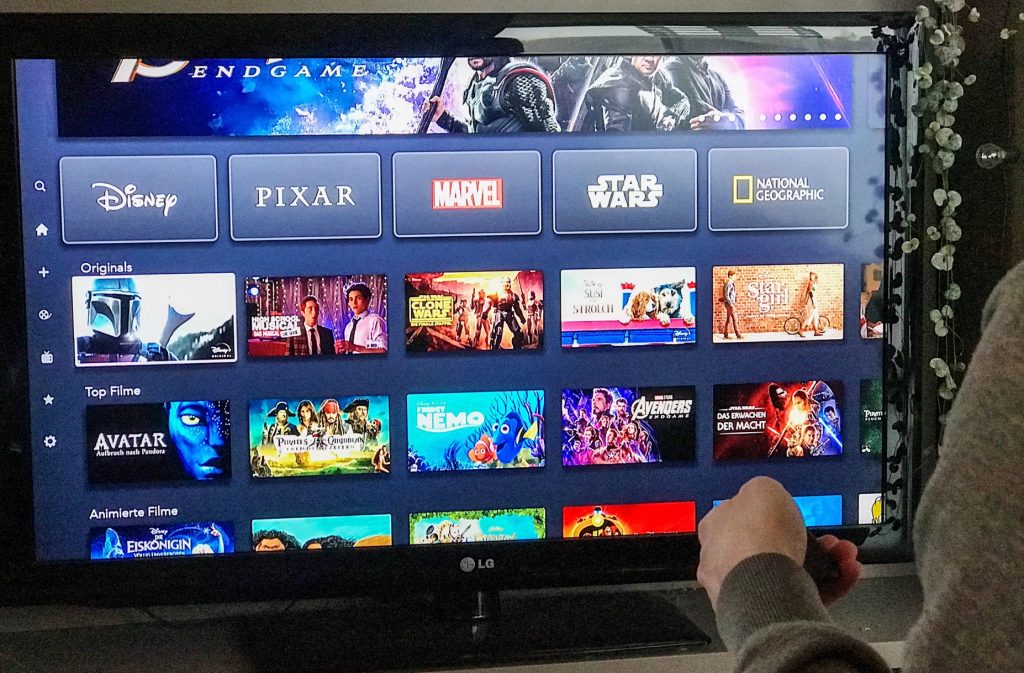 Disney as a company has been around for many decades. Accordingly, they have access to an almost endless supply of movies, television series and cartoons. When they acquired 21st Century Fox, their available catalog increased substantially. Fox programming geared to younger audiences is readily available at Disney Plus, but if you're looking for something more mature, it may be necessary to venture over to Hulu. This is one of the reasons why Disney Plus and Hulu frequently are bundled together.
When Disney Plus debuted, it boasted more than 500 movies and 7,500 television episodes. Those numbers have only grown since then.
Are you looking for classic Disney Channel television shows? You'll find them here.

This is just a sample:
That's So Raven
Even Stevens
The Suite Life of Zach and Cody
Gravity Falls
Phineas and Ferb
Lizzie Maguire
Kim Possible
This is the place to watch all 30 seasons of The Simpsons, but if you're looking for animation that skews toward an older crowd, you'll need to look to Hulu. That's where you'll find Family Guy, King of the Hill, Futurama and Bob's Burgers among others.
Among Disney Plus originals are The Falcon and The Winter Soldier, WandaVision, The World According to Jeff Goldblum, The Mandalorian, Marvel's Hero Project, Encore! and High School Musical: The Musical: The Series.
Basically, if you can pull up a vague memory of a Disney movie or television series from yesteryear, you'll probably find it on Disney Plus. The first time you sign on, the interface will deliver a ton of suggestions that you might be surprised and pleased to re-discover. With everything from Turner and Hooch to princess flicks like Frozen 2, every viewer will find something to love at Disney Plus.
Serious devotees of Disney will be delighted to see old favorites from the 1970s resurfacing. Bedknobs and Broomsticks and entries from the Herbie film series are just a couple of examples. This is where you can relive the Flight of the Navigator and original Disney Channel movies like Smart House and Halloweentown.
New Theatrical Releases
During the COVID-19 pandemic, Disney Plus pioneered the concept of releasing new theatrical films on a streaming platform. It began by streaming movies like Frozen 2, Star Wars: The Rise of Skywalker and Pixar's Onward months earlier than it had planned. Then, it progressed to a film adaptation of Artemis Fowl, the filmed version of the Broadway musical called Hamilton and the Pixar film Soul, all of which premiered on Disney Plus.
These offerings were provided without extra expense to subscribers, but when Disney Plus began debuting bigger movies like the live-action Mulan and the animated Raya and the Last Dragon, it dinged subscribers with an extra $30 fee if they wanted immediate access. In both cases, subscribers could watch these films without extra cost two months after their debuts.
Disney Plus continues to offer theatrical release films for $30 initially. This is what the company calls Premier Access. If you have a family and you want to substitute an evening of streaming for a night at the movies, this might actually save you some money.
However, compare this to the setup at HBO Max. This streamer is releasing big-budget Warner Bros. films like Matrix 4, Dune and Godzilla vs. Kong on the same day that they arrive in theaters without extra cost to subscribers.
It would be nice to see Disney Plus being so generous to its millions of viewers.
A Dream Interface
If you're tired of trying to figure out a new interface every time you sign up for a free streaming trial, be prepared to give a big sigh of relief. The Disney Plus interface is one of the cleanest and easiest to navigate found anywhere. At the top of the home screen is a carousel like you've encountered on countless websites, showing you some of the streamer's most popular titles.
Underneath this are tiles for some of the most popular properties including: Disney, Pixar, Star Wars, Marvel and National Geographic. As you hover over a tile, you'll see it animate. Click on it and a brief animation plays before the main page for that brand appears. The subsequent tiles are very easy to browse through, with much of the content arranged by genre to help you choose what to watch.
Over time, Disney Plus begins to learn your preferences, allowing the interface to adapt to better suit your viewing choices. This is similar to the Netflix engine, so if you like the way that Netflix suggests additional content for you, then you'll be right at home with this.
How to Get Disney Plus for Free?
Disney Plus used to offer a seven-day free trial, but that appears to be a thing of the past, at least for now. Fortunately, you may have other ways to access this streaming service for free.
Customers of wireless and Internet services from Verizon may have options for getting Disney Plus for free. Sign up for the Do More Unlimited or Start Unlimited plan, and you may get Disney Plus for free for six months. Those who opt for the Play More Unlimited or Get More Unlimited plans can get a bundle of Disney Plus with ESPN Plus and Hulu for free.
New Verizon Wireless customers may claim a free Disney Plus subscription by creating and signing on to their My Verizon account.
New customers of the Verizon Fios Internet service may be eligible for one free year of Disney Plus. Current and new customers of the Verizon 5G home Internet service can also get this deal.
Are you thinking about signing up with US Mobile? If you sign up for multiple unlimited lines on a single account, you can probably score the Disney Plus, Hulu and ESPN Plus bundle for free for up to one year.
What if you're a Disney employee? If so, then you get a free subscription to the Disney Plus bundle that doesn't expire. Maybe it's time for a career change?
Free Disney Plus subscriptions similarly are available to members of Delta SkyMiles. In this instance, you may be able to get a free two-week trial period.
Basically, Disney Plus is always forming new partnerships and offering free subscription deals. Availability can change at any time, but if you're in the market for free access to Disney Plus, there are always numerous ways that you can finagle it.
An Affordable Service
Disney Plus has outstanding content, and at $7.99 per month it likely won't break the bank in most households. If you've got kids, then having Disney Plus is an obvious choice, and you'll probably find plenty of content that you'll enjoy too.
FAQs
What's available on Disney Plus?
Pretty much everything you can imagine from Disney, Pixar, 21st Century Fox, National Geographic, Star Wars and Marvel can be found here. You'll uncover long-forgotten favorites and the latest theatrical releases. You could spend a lifetime watching the expanding universe of content on Disney Plus.
Can I get Disney Plus for free?
Disney seems to be constantly forging new partnerships and alliances that offer Disney Plus for free for periods of six months or one year. These special offers are pretty easy to find, but they don't necessarily meet the needs of all consumers. At a price of $7.99 per month, it's no great hardship to give this streamer a one-month trial.
Should I get a Disney Plus Bundle?
A Disney Plus bundle has a lot of something for everyone. You get Disney Plus along with Hulu and ESPN Plus in a convenient package for $13.99 if you don't mind having commercials on Hulu. Those who can't stand advertisements can upgrade to ad-free Hulu for a bundle price of $19.99 per month. That programming package would probably suit most households over the long term.