Many of us are waiting for the day when we'll never have to use cash or carry a wallet full of credit cards. If only we could use our mobile phone! Well, there are a few ways you can pay by mobile phone right now. The stumbling block is that not every retailer, vendor or individual can accept the payments.
If you're considering using a mobile payment service, start small to get a feel for how they work. And don't forget to follow basic security practices (we have a list at the end) to keep your phone and your money safe.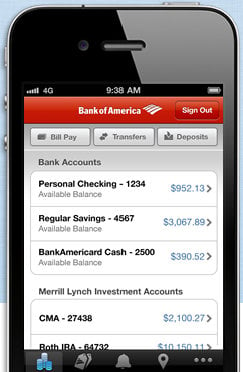 Bank Apps
Most banks now have mobile apps that let you send money from your cell phone to another person via email or text. Once they get the email or text, they'll follow the instructions to collect the money. So make sure they're willing to accept a payment that way. And make sure you read the instructions carefully since some of the apps aren't as user friendly as they could be.

PayPal
If you have a PayPal account linked to your bank account and/or a credit card, you can download the app to make payments to vendors who accept it. Or just use the PayPal mobile payment site at m.paypal.com. You can also send payments via text if you've linked your mobile phone to your PayPal account. It's free to send money from your bank account but if you fund the payment with your credit card, there's a small fee.

Square Cash
With Square Cash, you link your debit card to their service to make payments via email or their iPhone or Android app. You don't even need an account, though if you use the app it can save your information. One app feature I don't like is that they make entering your security code an option. That means if you "save" your security code, someone who steals your phone could use the app to pay themselves! I'd only consider this app if my bank didn't have an app or the bank app was really bad.

Western Union
The Western Union app links a credit or debit card which you can use to make all sorts of payments or send money to individuals. This app was a bit glitchy when it first came out but is supposed to be much improved. The only problem is that the fees, as always, are a bit steep, though if may be your only option if you need to send money overseas.
Basic Mobile Payment Safety
Make sure you password protect your phone.
Set up any "find my phone" features that will let you access your phone if it's lost or stolen so you can wipe any financial information before it's compromised. Make sure you have automatic backup set up, too and make sure it's working/up to date!
Review the apps you already have on your phone and make sure they're secure and/or from reliable sources. Get rid of any you don't use just in case.
Consider buying cell phone anti-virus software. It scans your device for suspicious activity – like sending messages to sketchy sites or apps poking around where they don't belong.
Always double check the email address, phone number or other account information of the person or place you're sending money. If you make a mistake and send it to the wrong person/place, you're out of luck.
Turn off Bluetooth and location services until you need them. Leaving them on all the time can make you a target for "cyber" thieves.
Some people use RFID blocking cell phone cases or wallets to block intruders that may try to intercept messages sent from your cell phone. These are actually a good idea as they'll also block GPS signals, Bluetooth and other transmissions that you might forget to turn off.