Saving money on holiday shopping requires planning. And with Black Friday and Cyber Monday right around the corner, it's time to prepare!  We've got some shopping tips to help get you the most bang for your buck plus a list of currently available Black Friday Circulars.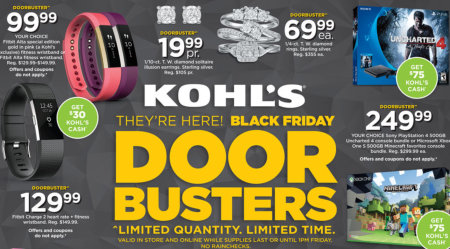 Prepare!
Charge that cell phone and keep it handy in store. It's a convenient way to do spot pricing research with or without special comparison shopping apps – not to mention to check on store hours and locations.
Download your favorite store apps to your phone and turn on notifications for news of special offers. Some will be available online and/or in all physical stores. But some may be uniquely targeted to your location and interests.
Make sure you have coupon apps like Retail Me Not or Coupon Sherpa installed. Check to see if there are any discounts, coupons or special local offers for the stores you intend to shop.
Have your credit cards handy – especially store or major credit cards that give you points. For major credit cards, make sure you're enrolled in any bonus points programs.
If you're shopping online, join or use rewards sites like Ebates or those through your credit card company to find members only deals – plus to get extra cash back on whatever you buy.
Preview!
Browse through the Black Friday circulars to match up what's on your list with what's on sale.  Here's our list of Black Friday Previews.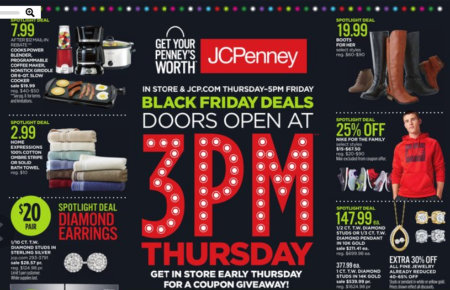 Is It Worth It?
If you're looking for a particular item you'll worry is going to sell out – or will result in great disappointment if Santa doesn't deliver – buy now especially if it's expected to be a hot item.
Some stores are offering "pre-Black Friday" specials – including early releases of some of their Black Friday deals. Amazon is offering dozens of holiday specials every day and even more of their Lightening Deals right now.
If a major appliance is on your list, prices drop the week before Thanksgiving and will remain steady through the shopping season – so you can take your time.
Winter clothing and generic toys tend to get cheaper as the season goes on.  Unless you need a special size or the toy is a must have, you can wait.