As the old English proverb tells us, "Waste not, want not."  So don't let leftovers go to waste, especially when there are so many ways to "re-purpose" them. Here we highlight five creative uses for leftover rice, macaroni and meats.  Some of these are so good, you'll want to purposely make a little more the first time around.
Spaghetti Bake
Don't reheat plates of soggy noodles. Take your leftover pasta and mix it with leftover marinara, meat or alfredo sauce. Pour the mixture into a baking dish and top it off with a thick layer of mozzarella cheese. Bake at 350 degrees until the cheese is gooey and starts to brown on top.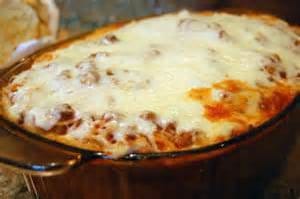 Chili
Who says everyone's favorite rainy-day food has to be made from original ingredients? Cut leftover steak or hamburgers into chunks then add some kidney beans, a can of diced tomatoes,  tomato juice and chili powder. Simmer for one to two hours and it's ready to serve.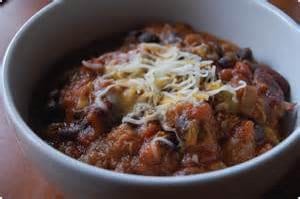 Rice Pancakes
Mix leftover rice with veggies, cheese and add an egg to bind everything.  Form into patties and lightly fry.  Or, try adding leftover rice to traditional breakfast pancake batter for a twist on an old favorite.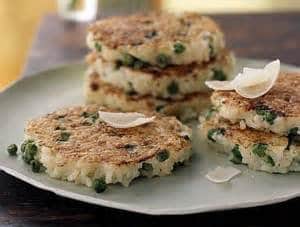 Turkey Enchiladas
With Thanksgiving approaching, most homes will end up with plenty of leftover turkey. Forget the endless supply of sandwiches and turkey soup. Instead, shred the leftover turkey and roll it into tortillas with some corn and grated cheese. Line them up in a casserole dish, and top them with a can of enchilada sauce and more grated cheese.  Bake for 15 to 20 minutes at 400 degrees.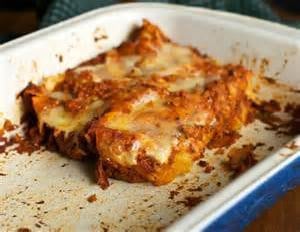 Hash
Leftover beef, pork, chicken or turkey can be turned into a tasty hash by adding cooked (or leftover) diced potatoes, chopped onions and peppers. Fry or bake.  Makes a tasty breakfast side or as a dinner main course.