Though meat and poultry prices are rising, ground beef or turkey can still fit in most family budgets.  Plus, with 3 to 4 ounces being the recommended serving size, you can serve 4-5 people with a single pound.
But make that pound stretch even more by using ground beef or turkey as a base for heartier dishes. You know about chili, meatloaf and meat sauce for spaghetti. But we've found a few different quick and easy recipes for you to try.
NOTE: Beef or turkey works well for any of these recipes. If you're looking to shave some calories, choose turkey or lean ground beef. But since leaner cuts of beef are more expensive, use regular ground beef and drain out the fat after browning.
Egg Rolls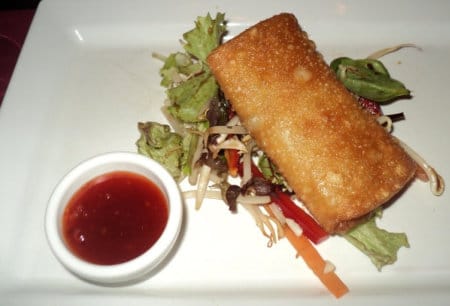 Saute ground beef or turkey in garlic, ginger and onions. When the meat appears to be done, add some minced cabbage and soy sauce to taste. Set aside and let cool to room temperature. Divide into spoonfuls and tightly wrap in egg roll wrappers. Deep fry until golden brown. Serve with some dipping sauce and enjoy.
Beef or Turkey and Vegetable Soup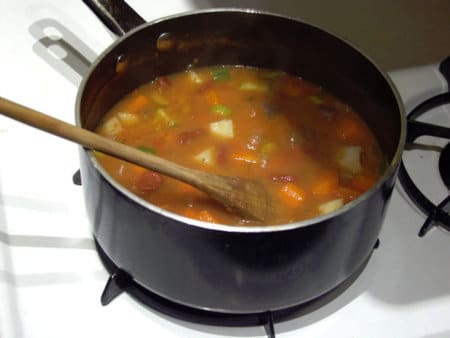 Start by thoroughly browning the ground meat. Drain and set aside. In a large pot, mix in some chicken or beef broth, a can of chopped tomatoes with juices, a can of kidney or other beans (rinsed), a small packet of onion soup mix, chopped onions and a bag of frozen mixed vegetables. Bring to a boil, then add back the meat and turn heat down. Simmer for about 30 minutes. Cook some macaroni on the side or add to the soup mixture if you like a thicker soup. Mix well and turn off heat. Serve while hot.
Shepherd's Pie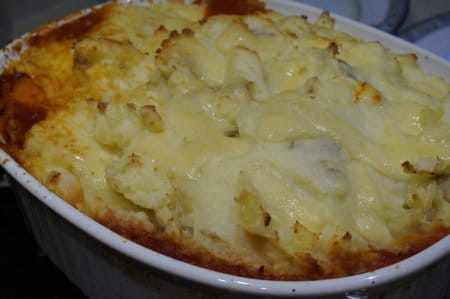 Saute the ground meat with half a cup of chopped onion and some garlic powder. Drain any fat. Before returning to stove, add a bag of frozen vegetables – corn, mixed or peas – and 3-4 tablespoons of beef or chicken bouillon with a scant cup of water. Sprinkle with a bit of dried thyme, salt and pepper and 1 T flour. Return to stove on high heat and cook down, stirring regularly. Place mixture in greased baking dish and top with mashed potatoes (leftover, frozen or freshly cooked). Sprinkle cheese on top if you like. Bake at 400 degrees for 15 minutes.