A few years back, I stumbled upon a really great website called
BzzAgent.com
. It was by accident but ever since then, I was so happy. It is a really modern website that allows you to qualify for free products. Yes, you heard me correct — free products! I will be telling you all about how to sign up, what to expect, pros and cons of
BzzAgent.com
. All points that will help you out if you have seen this website advertised on
Facebook
and were debating on what to do, as well as, on how to do it.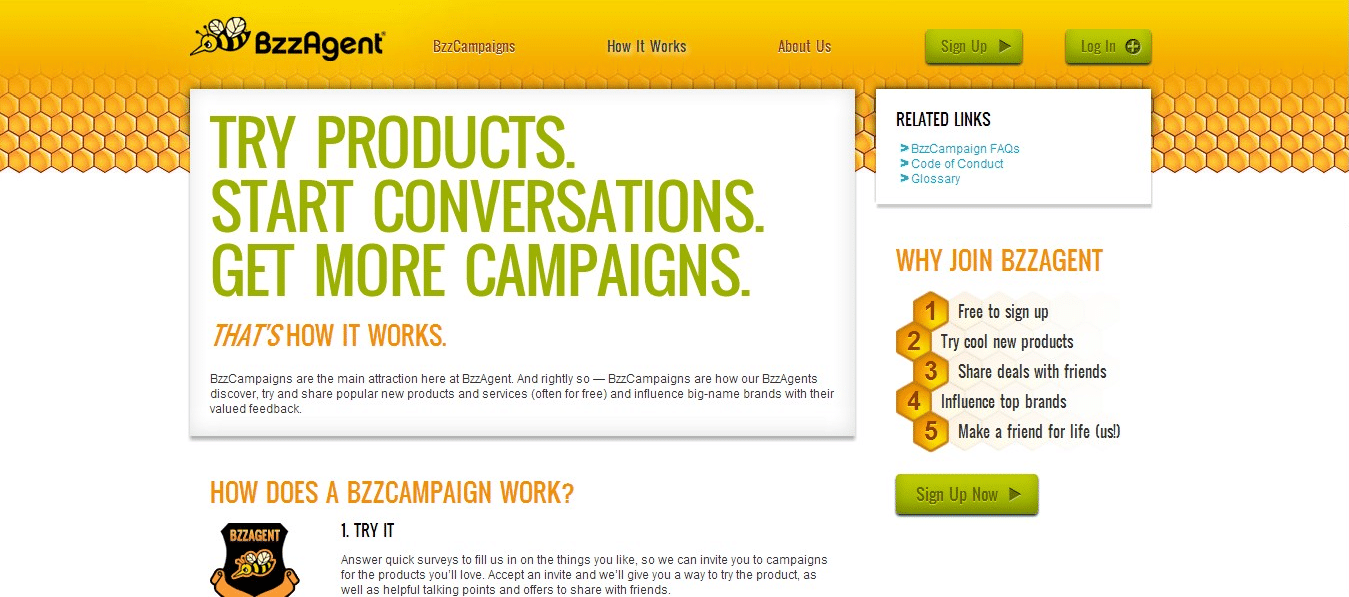 First Thing is First
Sign up, fill out everything it entails, and expect 20 minutes or so. There are a lot of questions — the more the questions, the more they can narrow you down into a campaign. You can be entered into as many as three campaigns a month and maybe more depending on who they are looking for. Once you link your
Facebook
or
Twitter
account you can sign in directly through them which makes it easier since we all have a million passwords and user names to remember. Once you are done, you might have to wait some time to get into a campaign. I did at first but not too long. I have reviewed Cover Girl makeup, Glade sprays, Dentyne Gum, Green Mountain K-Cups, Kelloggs Crunchy Cereal, and Garnier Shampoo just to name a few. You have to be honest and actually review the product whether you like it or not because they want your truthful opinion. They want you to give coupons you receive with friends and family — the more exposure for the brands, the better.
The more you do, the higher up you go. Now, they go by your "bzz score", defined as "a number given to you depending on your activity level". Higher score means more campaigns and free stuffs. So you really want to aim to do all of the activities on the campaign page when you get in. Most of the activities are fairly simple like giving one or two reviews. They don't have to be long: score them 1 out of 5 stars, upload a picture or video, both optional. I usually do a photo and share it in
Facebook
or
Twitter
. You will have plenty of time to do all of these activities. Most campaigns are active for at least a few weeks so it will be enough for you to check your surveys that pop up from time to time. These also help to put you into campaigns as succeeding months arrive. If you don't get into any, just stay patient and I promise you will get one!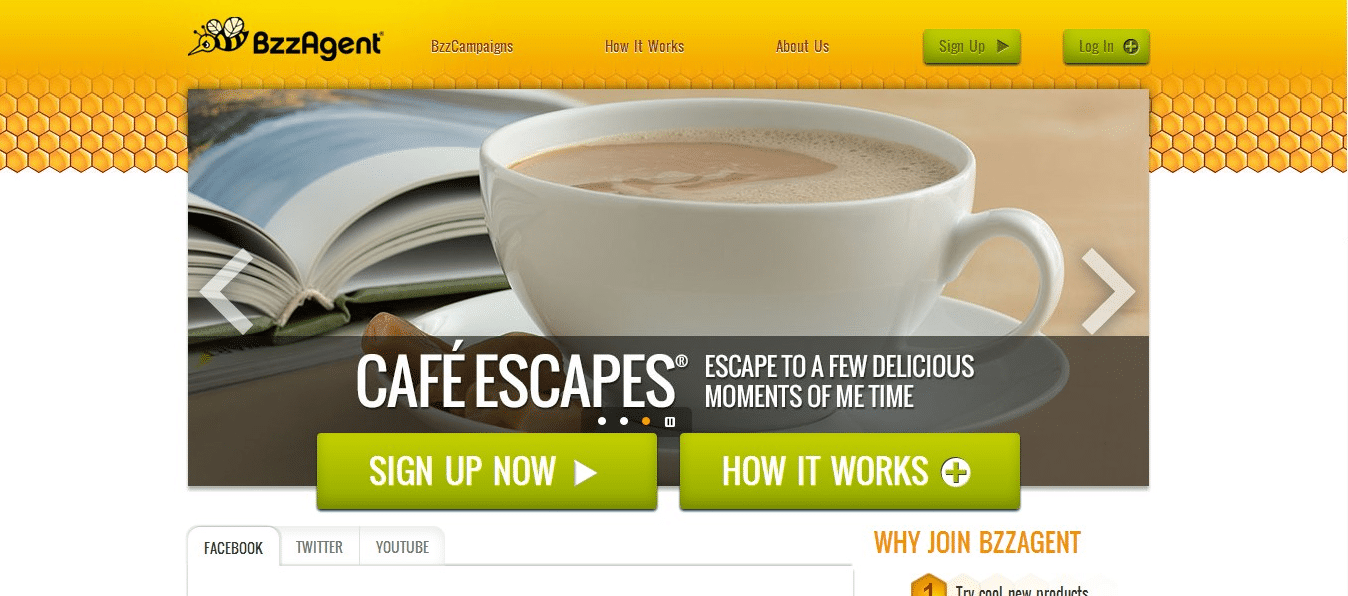 The Pro List
Free products of course! It is fun to be involved and feel like you are making a difference by reviewing products from major brands. It is a great activity for families to do together and an innovative way to try new things you might not have had the courage to try on your own. For every activity and project you do, you get points. These points are transferred to
MyPoints.com
. There you can claim your points to redeem a free gift card! So, you are pretty much trying free products out to get more free products. You can't really lose here!
The Cons List
Not much from my point of view. You need to have a little bit of time to do the activities that are required when getting into a campaign. Sometimes you had to wait a while to get into one and you might not get the product you were interested in trying.
All in all, I think
BzzAgent.com
has been a great resource. You receive free products, share with your friends and family, save money, and earn free gift cards. What else can be wrong other than a few cons stated above? So, I really hope you try and sign up to see what I am raving about. I think you will be really happy you did. Please comment and let me know if you have tried
BzzAgent.com
already or if you are going to. Thank you!