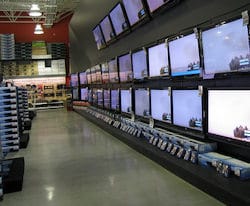 Maybe you're buying electronics for holiday gifts.  But whenever you're buying them, you're probably going to do a little research.  There are so many products and brands it can be REALLY confusing to figure out just what to get.  And, unlike in the "old" days when Consumer Reports was the only publication that provided ratings, now there are hundreds if not thousands of websites that provide reviews for electronics.
There are two types of ratings "out there" – independent ones like Consumer Reports or from various product reviewers writing for computer/electronic publications and user reviews like the ones you find at Amazon.
Where to start?  My first step is to search for something like "best laptop" or "LCD TV reviews."  Sometimes I'll put a brand in, especially if it's one I have some experience with and know that I want to buy something else from that brand.  So the search will be more specific, like "best Sony Viao laptop."
From the search results, I'll pick some of the well-known sites like CNET, PC Magazine and so on.  After I look at their "best" lists, I got to Amazon, Best Buy or NewEgg to check out the consumer reviews for specific electronics products I'm interested in.
And it's back and forth like this until I narrow things down and it's time to look at price.  Usually, I type in the name of the product in a search engine and review all the pricing that comes up.  I'll also check out return policies and re-stocking fees (often typical for electronics) if it's something I'm going to buy online.   If it's something bulky that I may have to return, then I try to find it locally to avoid any expensive shipping costs.
That's my research formula for buying electronics.  And so far, so good…even though it takes a while.  What's yours?
Photo by mastermaq