Disclosure: We receive compensation if you sign up for an Amazon Instant Video free trials. We binge watched all of the TV shows ranked here (except the MTV Faking It one because we are too old for that one). We are independently owned and the opinions expressed here are our own.
Did you know there are tons of awesome TV shows and movies on Amazon Prime Instant Video? One thing Netflix doesn't have is a huge library of HBO shows and the more recent television shows to watch. Amazon Instant Video has hands down the best TV shows and they keep focusing on acquiring rights for more TV shows as well as produce their own TV shows (a few are on this list and one has won an Emmy already). Check out our favorite free TV shows on Amazon Instant Video below: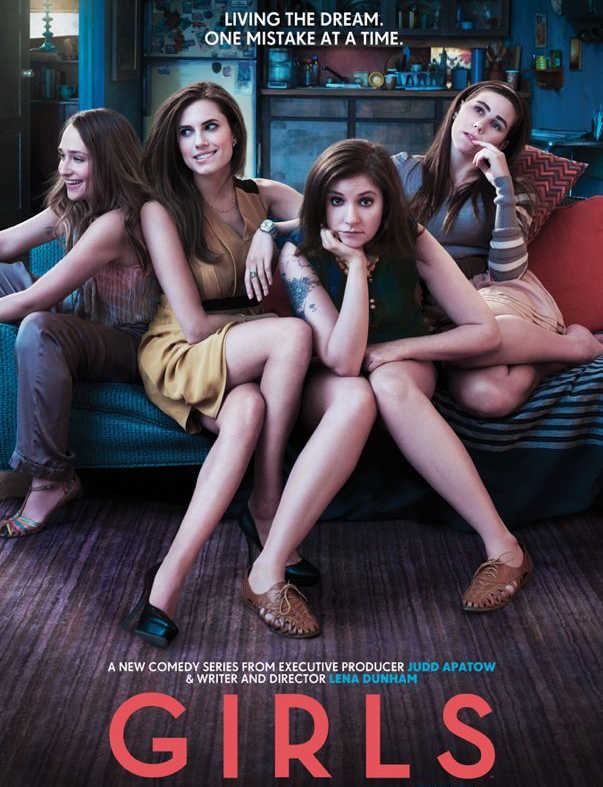 Image source: HBO / http://en.wikipedia.org/wiki/Girls_%28TV_series%29#/media/File:Girls_HBO_Poster.jpg
Girls from HBO is about an aspiring writer played by Lena Dunham and her three friends whom are all in their early 20s. Together they make mistakes and try to understand what life has in store for them in New York City. This awesomely entertaining comedy-drama is based off the real life experiances of Lena Dunham's life.
Image source: HBO / https://www.flickr.com/photos/methodshop/5519776225
True Blood from HBO is focused on a weird waitress in a small town. When she falls in love with a vampire things get weirder. The creator of this show Alan Ball also made "Six Feet Under" another great show. If you like vampire drama, this is a good one to watch.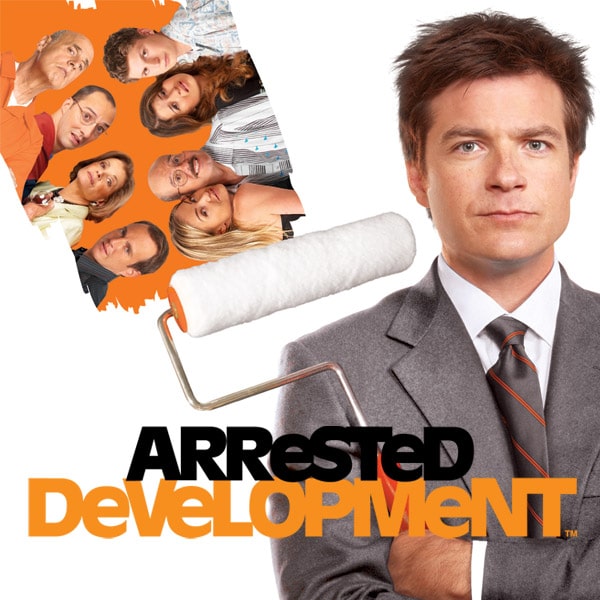 Image source: FOX Network / http://arresteddevelopment.wikia.com/wiki/File:Season_3_square.jpg
Arrested Development from FOX Network is about a quirky eccentric family headed by Michael Bluth. The family is constantly finding itself in weird situations which make this a cult classic show and very entertaining to watch.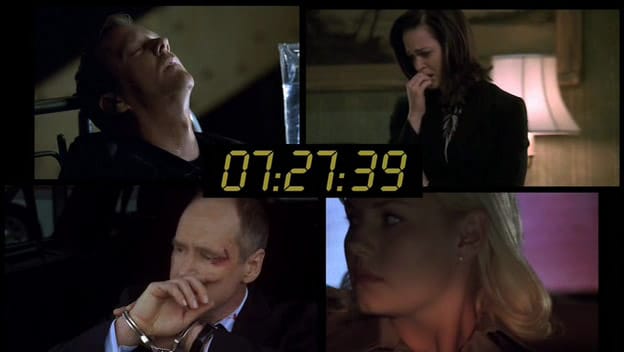 Image source: FOX Network / http://en.wikipedia.org/wiki/File:24_Split_Screen.jpg
Counter-Terrorism Unit agent Jack Bauer fights the bad guys of the world while balancing his delicate family and network of friends. Each episode is an hour period which is part of the 24 hour period the season takes place. This is an alarmingly fast paced adrenaline pumping show. If you love action and have not seen this show, you must watch it.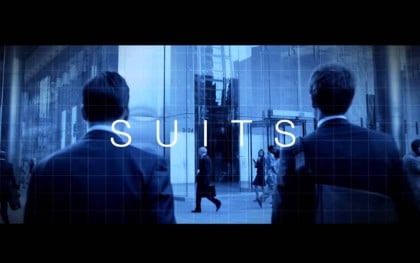 Image source: USA Network / http://en.wikipedia.org/wiki/File:Suits_intertitle.png
Suits is about big-time New York City lawyers Harvey and Ross. One has book smarts and the other has the hustler street smarts. The book smart lawyer, Ross isn't actually a lawyer and the show often uses this as a central conflict among the cases they pursue.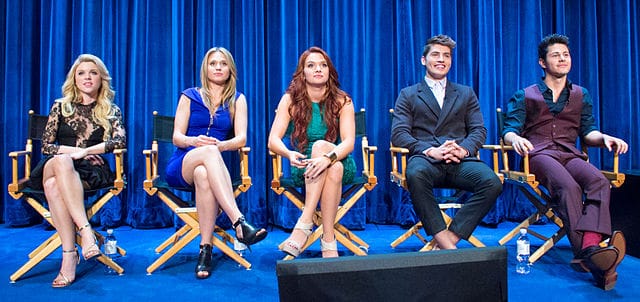 Image source: MTV / http://commons.wikimedia.org/wiki/File:Bailey_De_Young,_Rita_Volk,_Katie_Stevens,_Gregg_Sulkin_and_Michael_J._Willett_at_Paleyfest_2014.jpg
The romantic comedy TV series "Faking It" focuses on a liberal Texas community and it's high-schoolers to present various issues of tolerance, sexual orientation, acceptance and other issues facing young people today.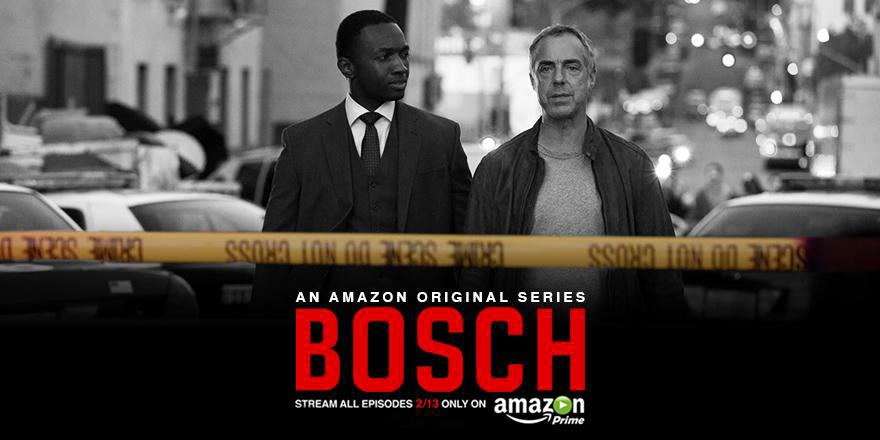 Image source: Amazon Studios / http://blogs.indiewire.com/shadowandact/premiering-a-week-from-today-february-13-amazons-detective-series-bosch-jamie-hector-lance-reddick-co-star-20150206
Bosch is Amazon Studio's first American crime/police show focused on Bosch whom shoots a suspect when he reaches in his pocket. The detective works to solve the murder of a young boy while standing trial in federal court for the murder of a serial killer.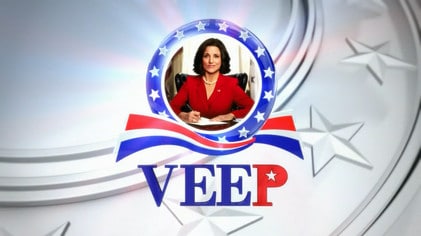 Image source: HBO / http://en.wikipedia.org/wiki/File:Veep_intertitle.png
Veep is an HBO political comedy series, starring Julia Louis-Dreyfus from Seinfeld as a rising political star in her party. She becomes the Veep (or Vice President) and it wasn't everything she expected. This is a hilarious comedy show, and a great continuation of Julia's career.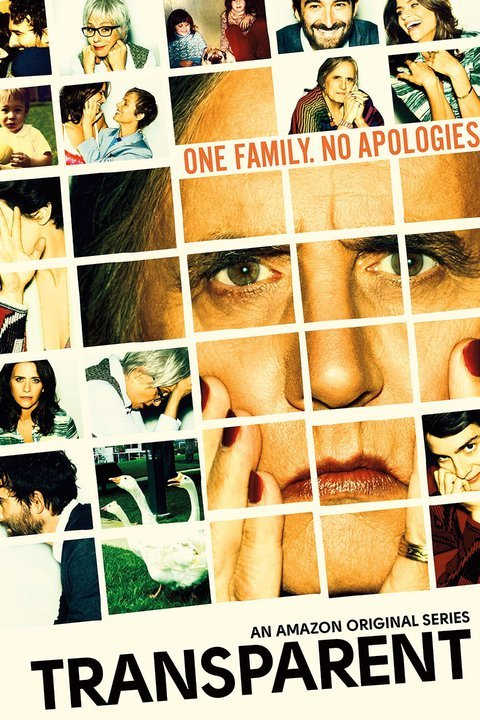 Image source: Amazon Studios / http://www.imdb.com/title/tt3233560/
Transparent is an award winning show from Amazon Studios that focuses on Mort whom has a secret that he really wants to tell his three adult children, who are very self-absorbed. The children don't see that something has changed for their divorced, woman-less father.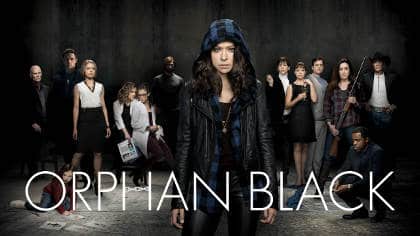 Image source: BBC America / http://www.bbcamerica.com/orphan-black/
Orphan Black is a BBC America show about a street smart woman named Sarah who has a trouble past as an orphan. Sarah has made bad decisions in life but she has a good heart; and she must fight to stay alive with her foster brother Felix.
We hope you liked our list of favorite Amazon Instant Video TV shows you can watch for free with Amazon Prime. If you are a true cable cord cutter, Amazon Prime Instant Video is a must have as part of your subscriptions because you can also buy the latest seasons at a discount if you don't want to wait for them to become "free" as part of your service. Besides free videos with Amazon Prime there are a slew of other benefits like free music, free shipping on Amazon and they are always adding more for just $99 a year.