EXPIRED!!  But you can join our mailing list to find out when to sign up for the latest Beauty Bag Giveaway.  If you already receive our emails, you'll be notified for each new contest.
Do you love makeup and beauty products? Win this beauty bag by following the steps below. The winner will be selected at random. This contest will end January 18th 2013 at 8pm EST and be announced shortly after that.
To win this lovely beauty bag:
1. Post A Deal, Freebie, Coupon or Money Saving Tip On Our Google+ Community:
2. *Important* You must also

submit the form found here

to be entered into the contest!
Need more help? Here is a guide!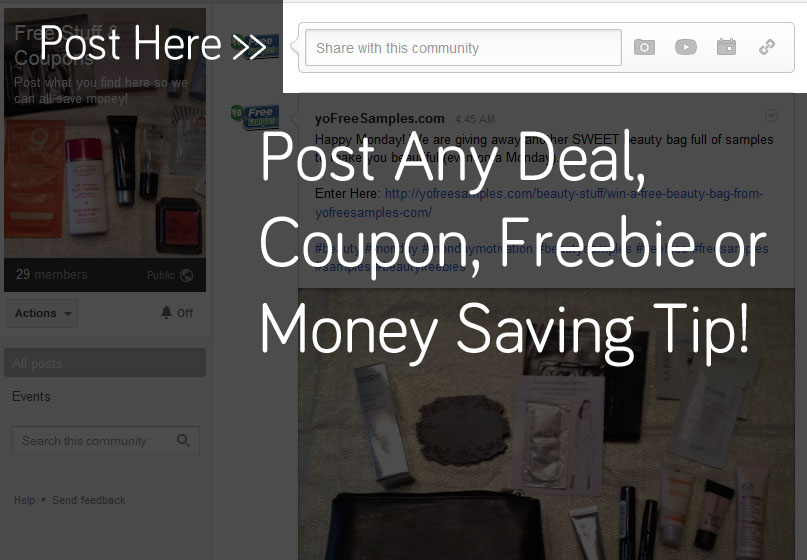 Entries must reside within the United States and be over 18 years of age and comply by the rules above. Upon entry you agree to the terms & conditions and privacy policy for yoFreeSamples.com. This contest will end January 18th 2013 at 8pm EST and be announced shortly after that.