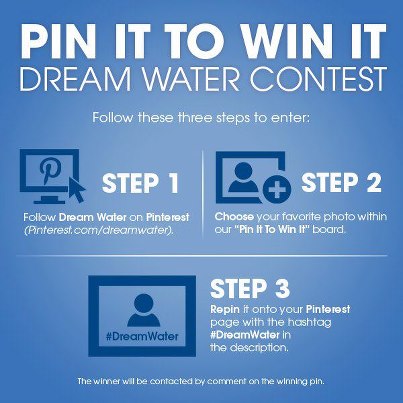 Win A FREE Dream Water Pack with the Pin it to Win It Contest!
Make sure to follow Dream Water on Pinterest for bedtime inspiration and to enter our Pin it to Win it Contest! The contest ends March 12th, so find out more and enter here: http://bit.ly/15hbuAL and be sure to fill out this form after you pin it!
What's on your mind? Leave a comment!