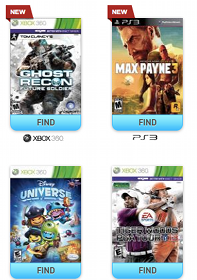 Redbox Video Game Rental (Text Offer)
Redbox is giving away a FREE 1-night Video Game Rental! To get your promo code, simply text NOWPLAY to 727272 on your cell phone. The code will be valid through 5/9 for the first night's game rental only.
**Standard text messaging rates apply.
What's on your mind? Leave a comment!