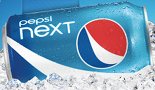 Pepsi Next 2 Liter at Kroger Stores
By
|
On February 8th, 2013
Kroger shoppers are rewarded today with an coupon for a FREE Pepsi Next!
Click on the link below to log into your account or register. Keep in mind that the coupon will only be available for download today, 2/8. although the coupon is valid through 2/28.
What's on your mind? Leave a comment!