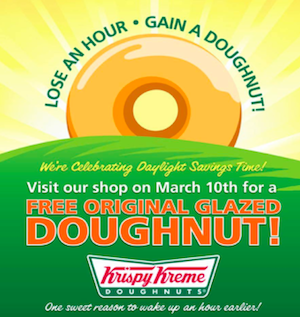 Original Glazed Doughnut from Krispy Kreme on March 10th (No Purchase Necessary!)
In honor of Daylight Savings Time this Sunday, participating Krispy Kreme stores will offer all customers a FREE Original Glazed Doughnut on March 10th – no purchase necessary! Click on the link below for more details and to find a local Krispy Kreme store nearest you.
*One FREE doughnut per customer.
What's on your mind? Leave a comment!