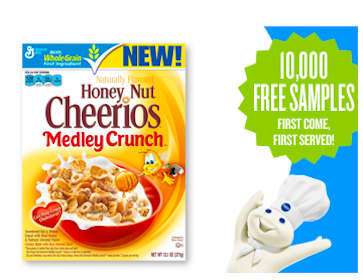 Honey Nut Cheerios with Medley Crunch Cereal Sample (Pillsbury Members)
By
|
On January 29th, 2013
If you're a Pillsbury member, click on the link below to request this month's freebie:  a FREE Honey Nut Cheerios with Medley Crunch cereal sample! Log into your account to fill out the form to request your sample. Hurry, as this is only available to the first 10,000 members!
**Not a Pillsbury member? Go here and register so you'll be ready for next month's offer, as they give away 10,000 new samples every month!
What's on your mind? Leave a comment!