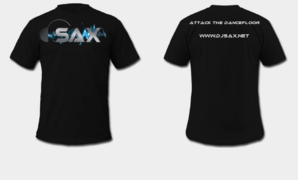 Dj Sax T-Shirt (1st 15,000!)
By
|
On January 30th, 2013
Claim a FREE tee when you sign up for the official newsletter of Grant Saxena aka DJ Sax is an Electronic Music artist.
Click on the link below to sign up, providing your T-Shirt size and mailing address. If you do not want to provide a mailing address, pick-up your shirt at any DJ Sax event! Hurry – offer is limited to the first 15,000!
What's on your mind? Leave a comment!