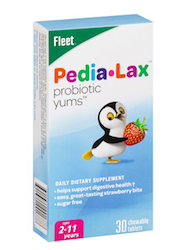 Chewable Pedia-Lax Probiotic Yums Sample
The FREE Pedia-Lax sample is available again on the Target Sample spot! Click on the link below to request yours.
*Keep in mind that the Target site can be a bit finicky. If you have trouble requesting this freebie, try a different browser.
What's on your mind? Leave a comment!