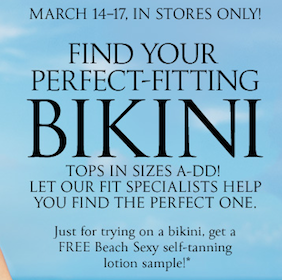 Beach Sexy Self-Tanning Lotion Sample at Victoria's Secret
Come into any VS store March 14-16th and try on a bikini to score a FREE Beach Sexy self-tanning lotion sample! No purchase is required to get the freebie. Click on the link below to view this offer.
What's on your mind? Leave a comment!